It's almost the holiday weekend! Are you ready for your 4th of July cookouts and parties? I'm thinking we'll just be relaxing at home, but I'm still excited to whip up a patriotic themed meal. I mean, you've gotta have some red white and blue recipes for 4th of July, right?!
I realized I didn't have many ideas besides a standard fruit salad with berries, bananas & blueberries – so I reached out to some of my favorite other dietitians for their meal, snack & dessert suggestions.
Here are 13 red white and blue recipes that are perfect for a cookout, party or just to enjoy at home with family!
[Tweet "These 13 red, white & blue recipes are perfect for your 4th of July cookouts!"]
I love overnight oats in the summer since you can eat 'em up without having to cook in the morning! This combination with strawberries and blueberries makes for a patriotic breakfast.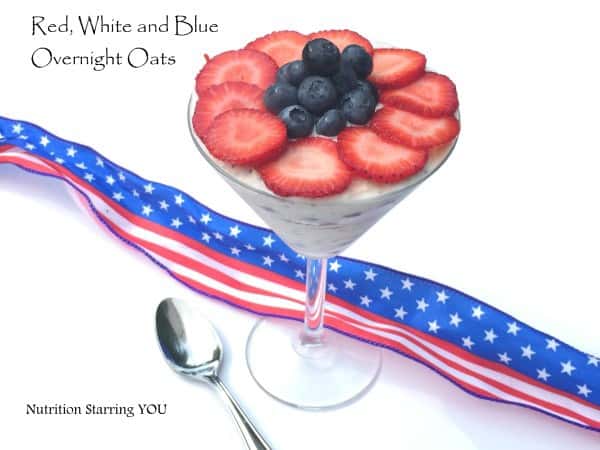 Watermelon and blueberries are delicious on their own – but add in a tart greek yogurt dip for them, and it takes it to a whole other level!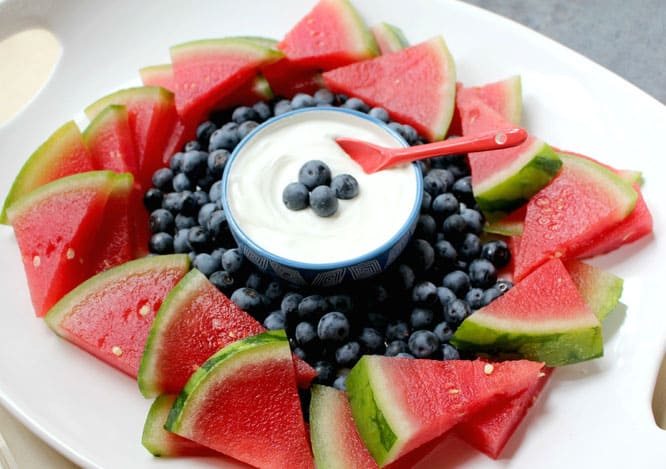 It's a cake…it's a watermelon…it's both! This adorable dessert is sure to impress all your guests at your 4th of July BBQ.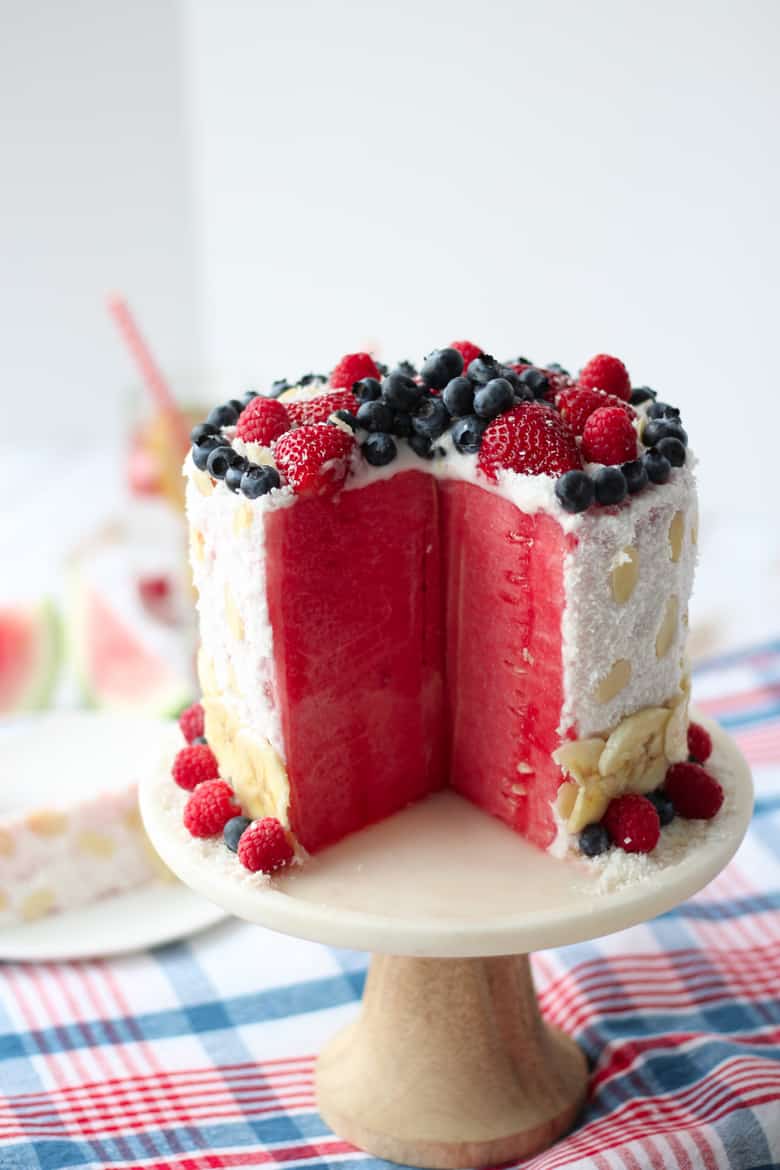 Strawberries, blueberries and feta give a red, white and blue twist to this kale salad.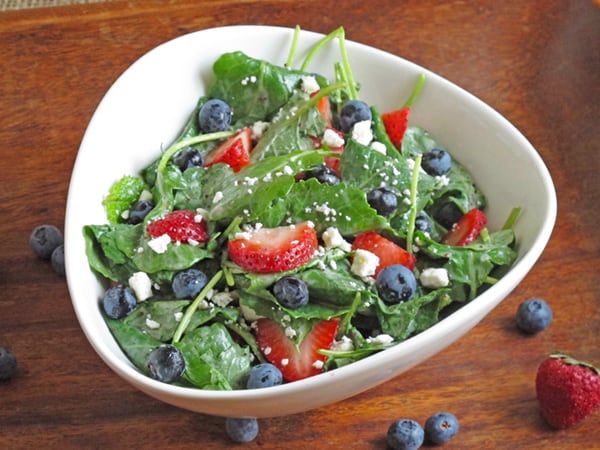 Confession time: I've only made cheesecake twice before because it always seems overwhelming. But this simplified healthier version is going to make its way into my next dessert menu!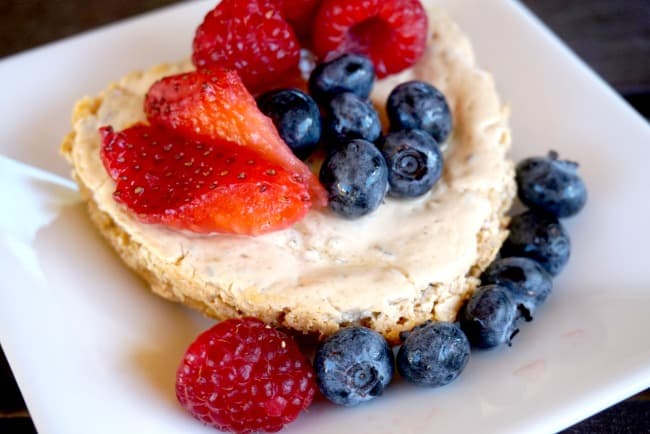 These refreshing popsicles will help keep you hydrated on hot summer days. An amazing option for kids instead of those super processed sugary ones from the store!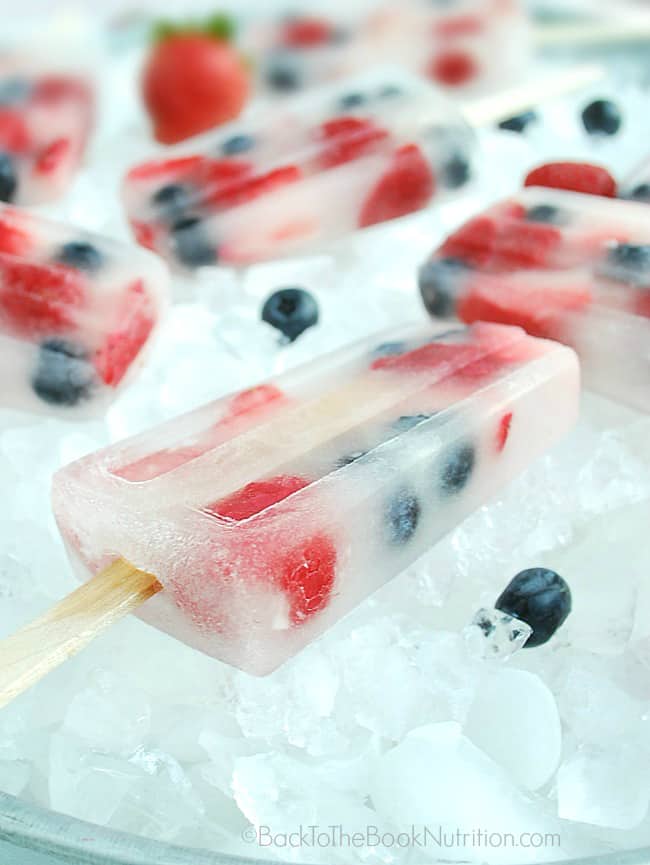 I still have not made chia seed pudding yet (though I've made chia seed jam a ton) so I can't wait to try this recipe!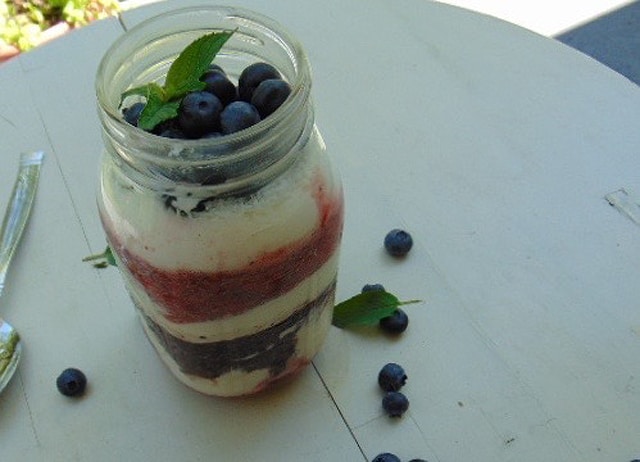 How cute are these? I love the little single serve portions – perfect for people to grab and eat while walking around at a party.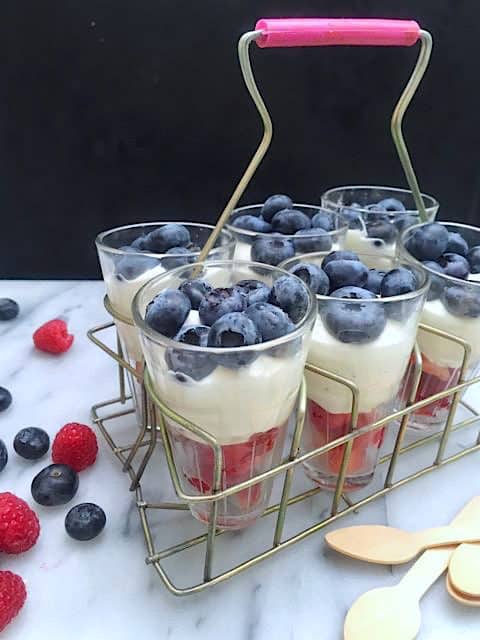 Shortcake is one of my very favorite summer treat, so I love that this better-for-you version only has 150 calories per serving – a great option for any meal plan!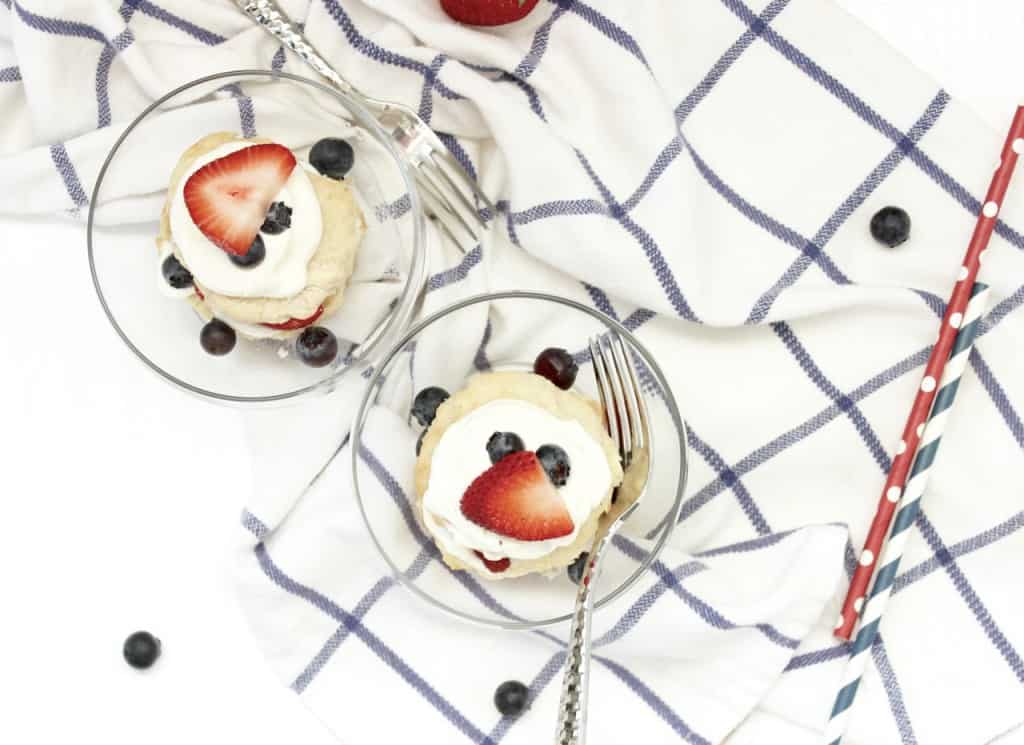 Chicken fingers breaded in white and blue corn tortilla chips? What a fun idea for the kiddos! (And adults too 🙂 )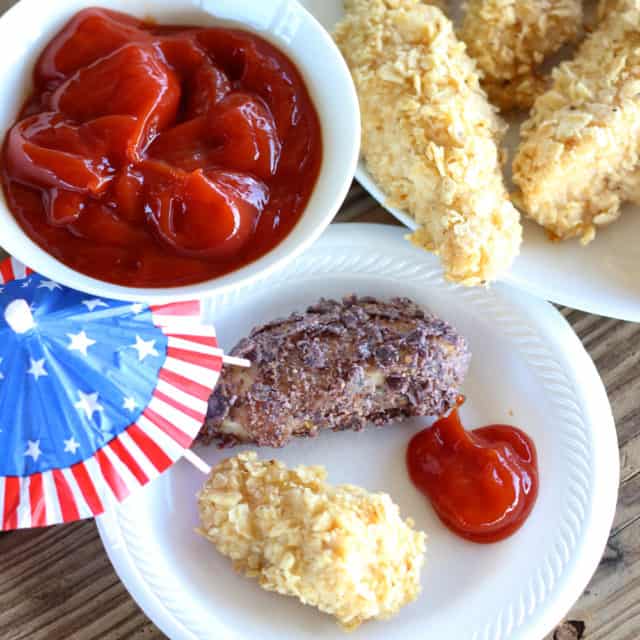 I'm not a big fan of cottage cheese on its own but love how protein rich it is – so when I saw that you could use it in these pancakes, I was so excited!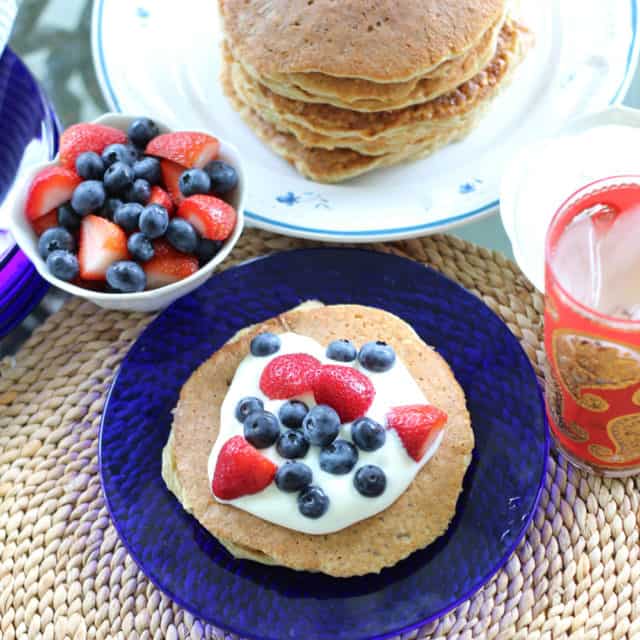 This salad uses some of my favorite ingredients (I'm a huge fan of the watermelon and feta combo)! And those little watermelon stars?! How fun!! Another great example of awesome red white and blue recipes.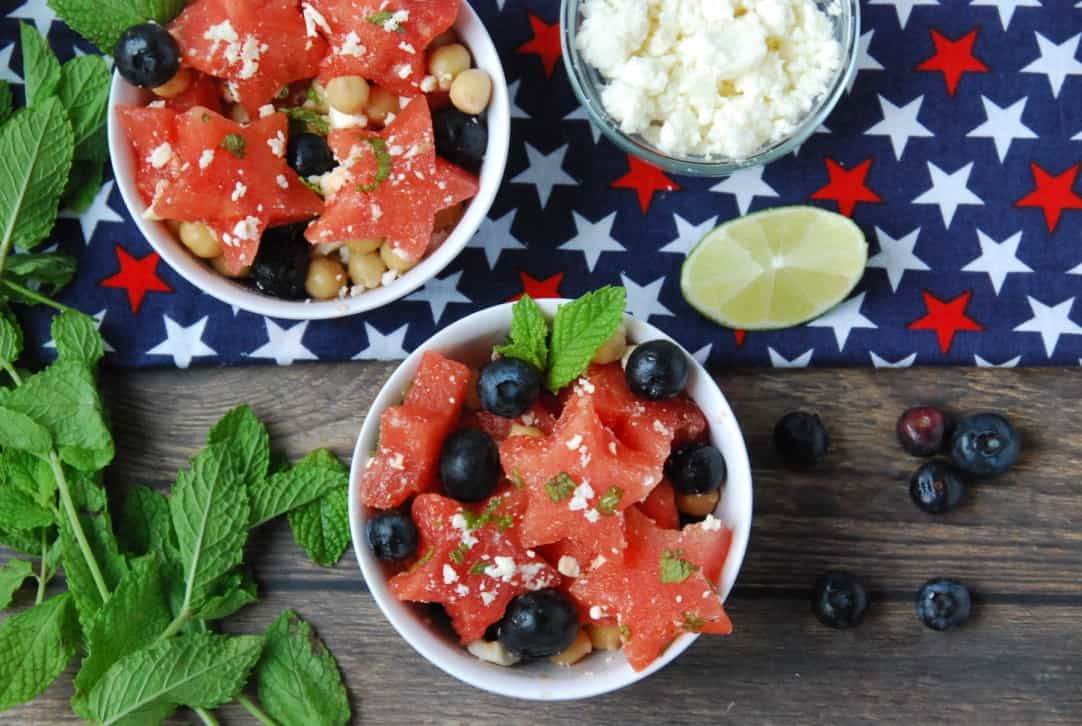 Angel Food Stars from Best Little Nest
These are perfect portion-controlled sweet treats! Not to mention, they look so fancy and fun to have at your next cookout or party.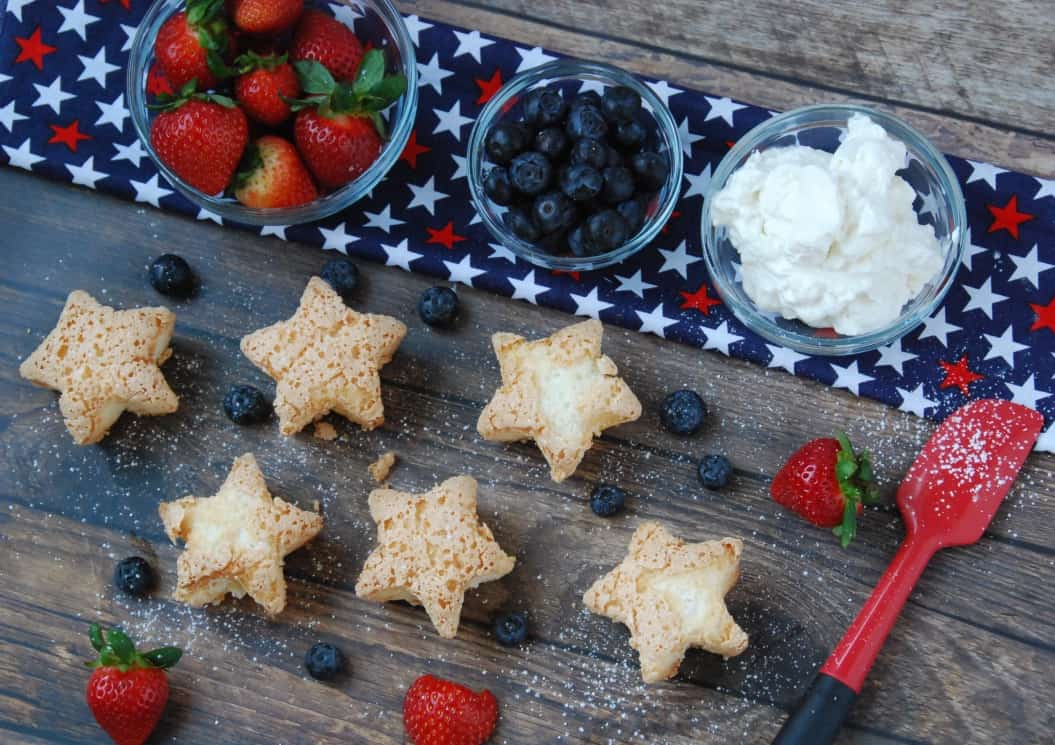 Share with me: What's your favorite red white and blue recipes? What are you planning to make for your 4th of July cookouts?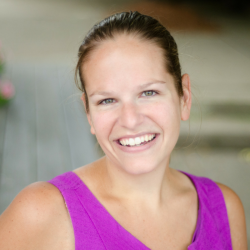 Latest posts by Chrissy Carroll
(see all)