Spaghetti squash is pretty high up there on my list of favorite foods. It's incredibly filling and fairly low in calories. And while it doesn't carry a ton of flavor on its own, it picks up other flavors (like spices or sauces) very well – making it extremely versatile.
There are a lot of healthy spaghetti squash recipes you can make. Most of the time, I find people default to a marinara topping the first time they try out spaghetti squash. It's a great option because tomato sauce pairs quite nicely! And I've got a few marinara based recipes for ya below.
But there are so many other healthy spaghetti squash recipes you can try! I rounded up my favorites from fellow dietitians (and a few from right here on the blog) to share with you today. From pad thai to chickpea curry to enchiladas, you can find different ways to use this amazing winter squash. I'm confident you'll find at least one new recipe to love! 🙂
[Tweet "From pad thai to pizza boats to bbq chix bowls, you'll find healthy spaghetti squash recipes here!"]
15 Healthy Spaghetti Squash Recipes
Amber describes this as a dietitian's version of hamburger helper, and I totally agree. It's got that cozy comfort food feel to it yet it's still pretty good for you!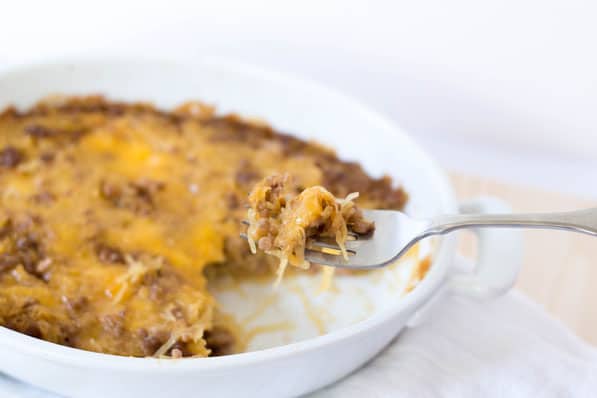 2. Chickpea Kale Curry with Spaghetti Squash from Desi-licious RD
Any dish that uses garam masala is a winner in my book. This looks absolutely fabulous!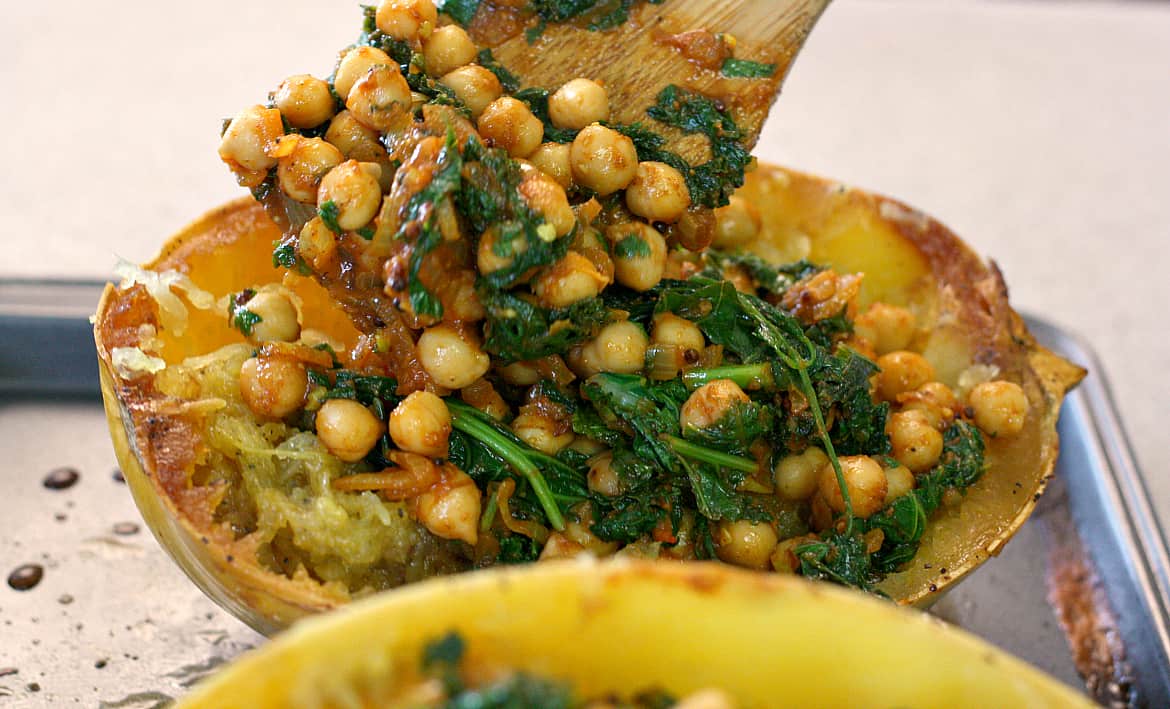 If there is one dish I could eat pretty much every day, it would be pad thai. I love that this recipe uses spaghetti squash rather than traditional rice noodles to change things up and make it a more veggie-packed dish.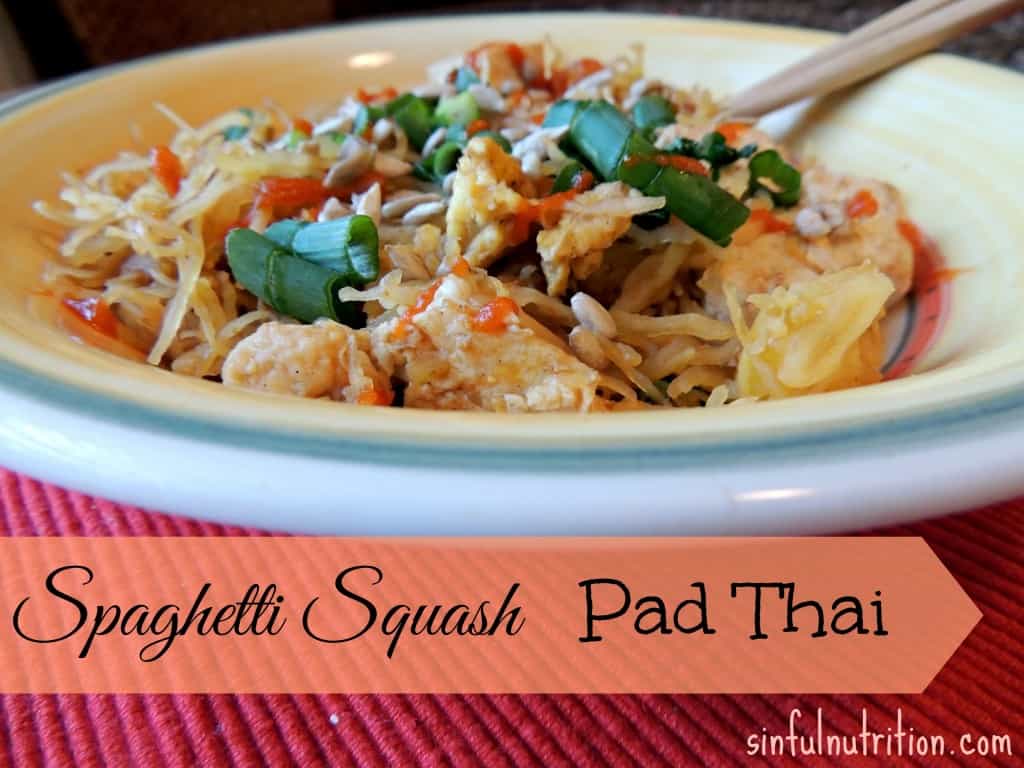 Spaghetti squash taco boats are tasty, nutritious, and perfect for a family dinner! Instead of using shells for your tacos, you simply add the meat and homemade salsa on top of roasted spaghetti squash.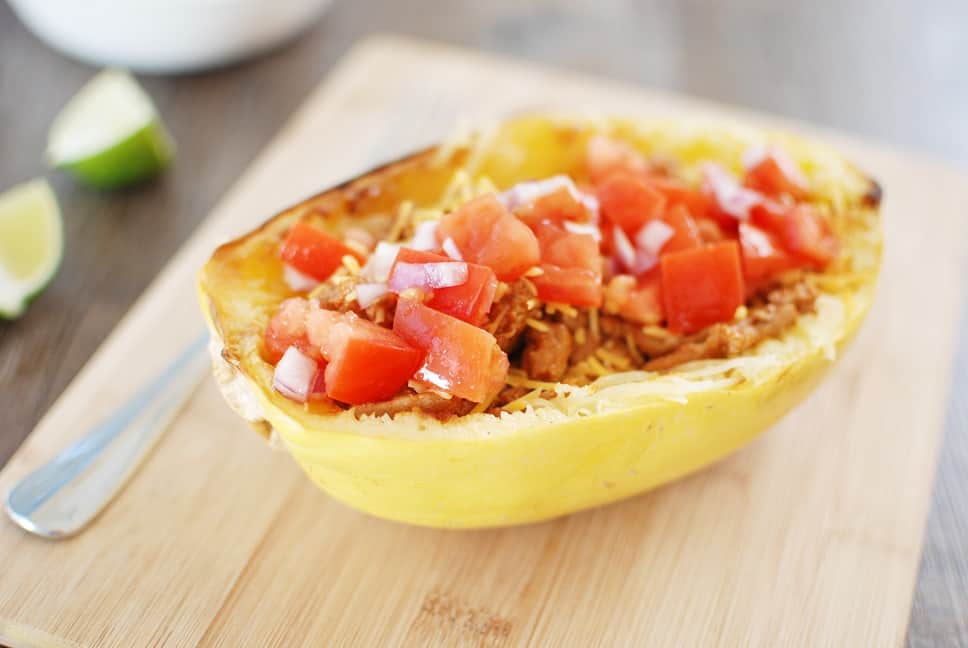 It's veggie-rich, protein packed, and it's got three cheeses. What more could you ask for?!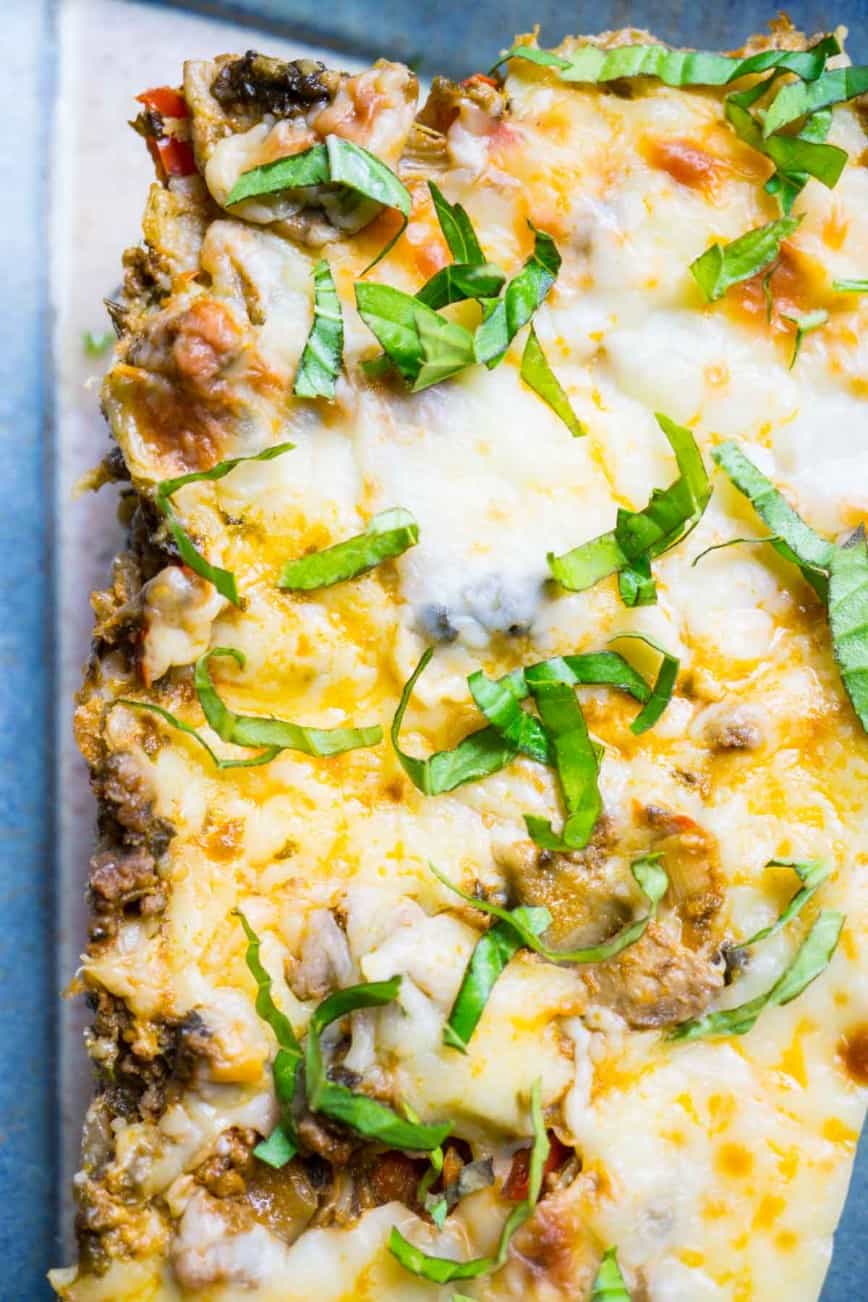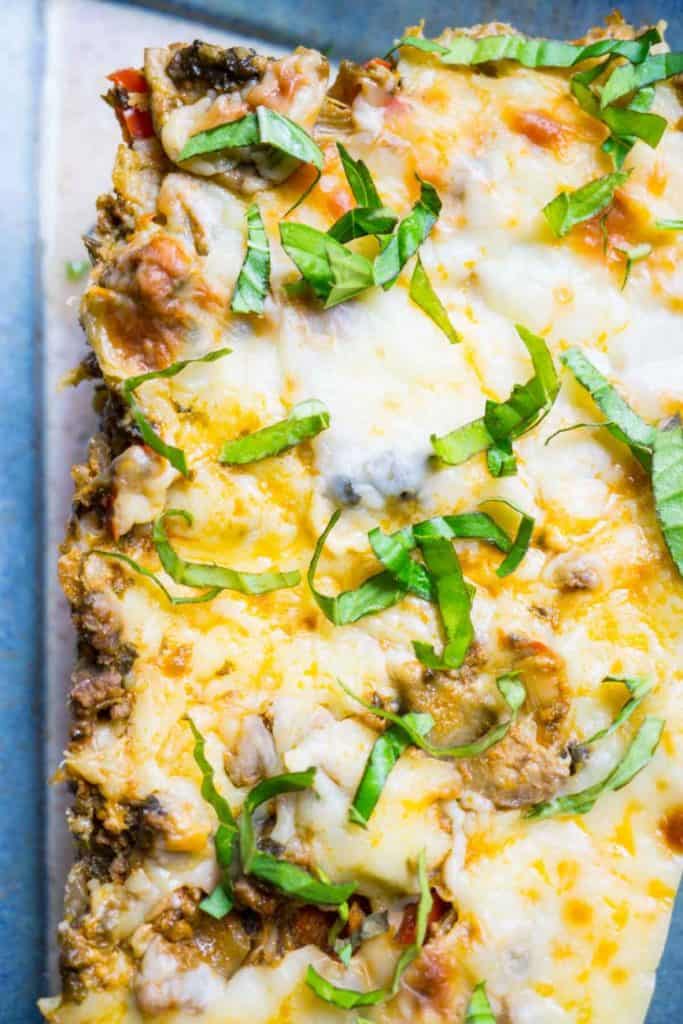 Six ingredients give you a classic pepperoni pizza taste in a much healthier way!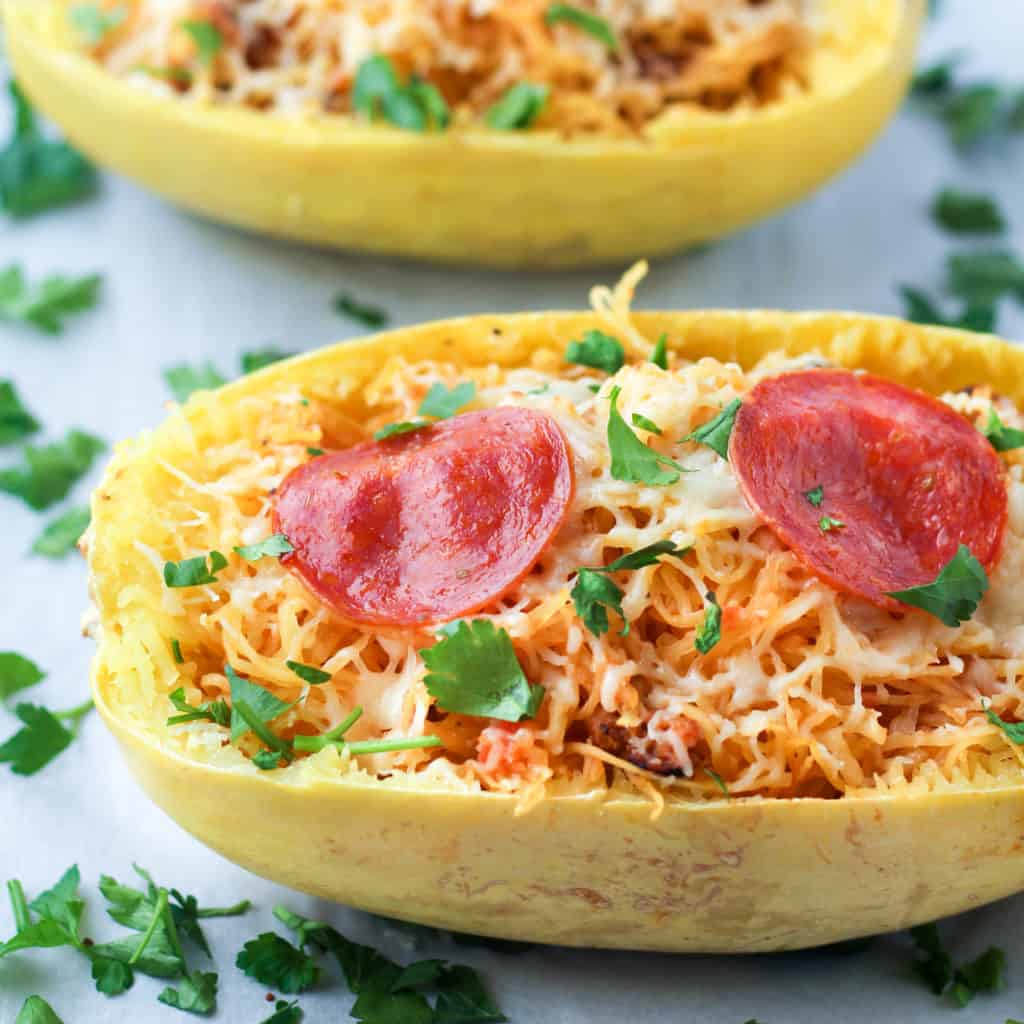 My favorite line from Whitney's recipe post: "A Sumo Wrestler-sized portion of my Pad Thai is only 420 calories." I'm all about BIG dishes with BIG flavor for FEW calories!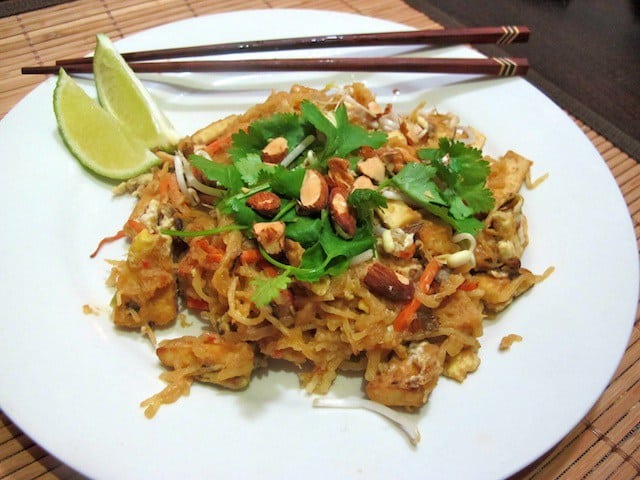 These BBQ chicken spaghetti squash bowls are a perfect way to combine your love of BBQ with a veggie rich dish. Plus, only 500 calories for a gigantic bowl!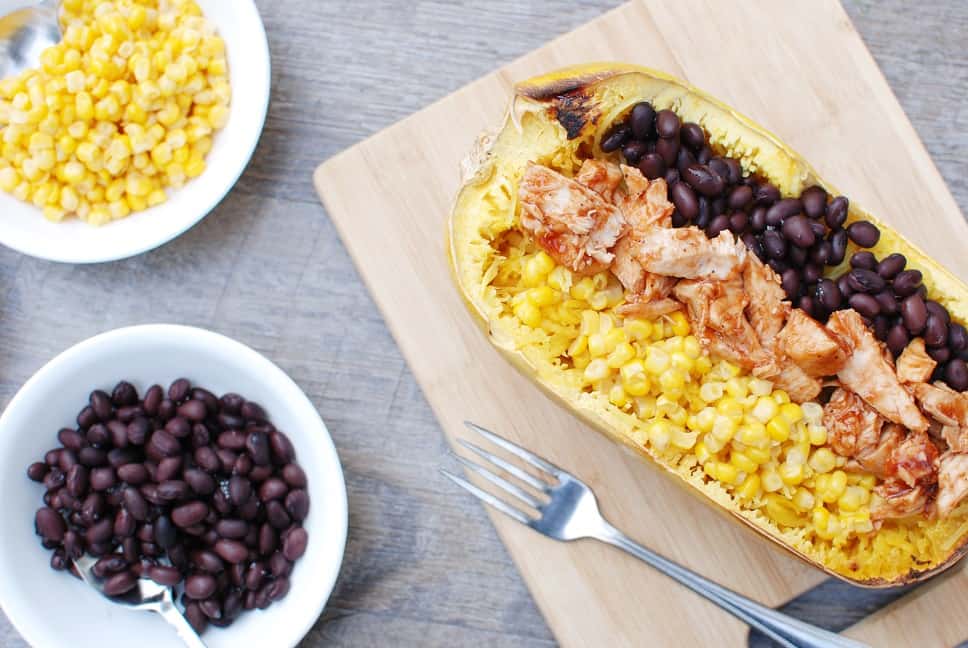 Tomatoes, black beans, chiles and seasonings give a southwestern spin to spaghetti squash! I love the option of garnishing with some fresh avocado.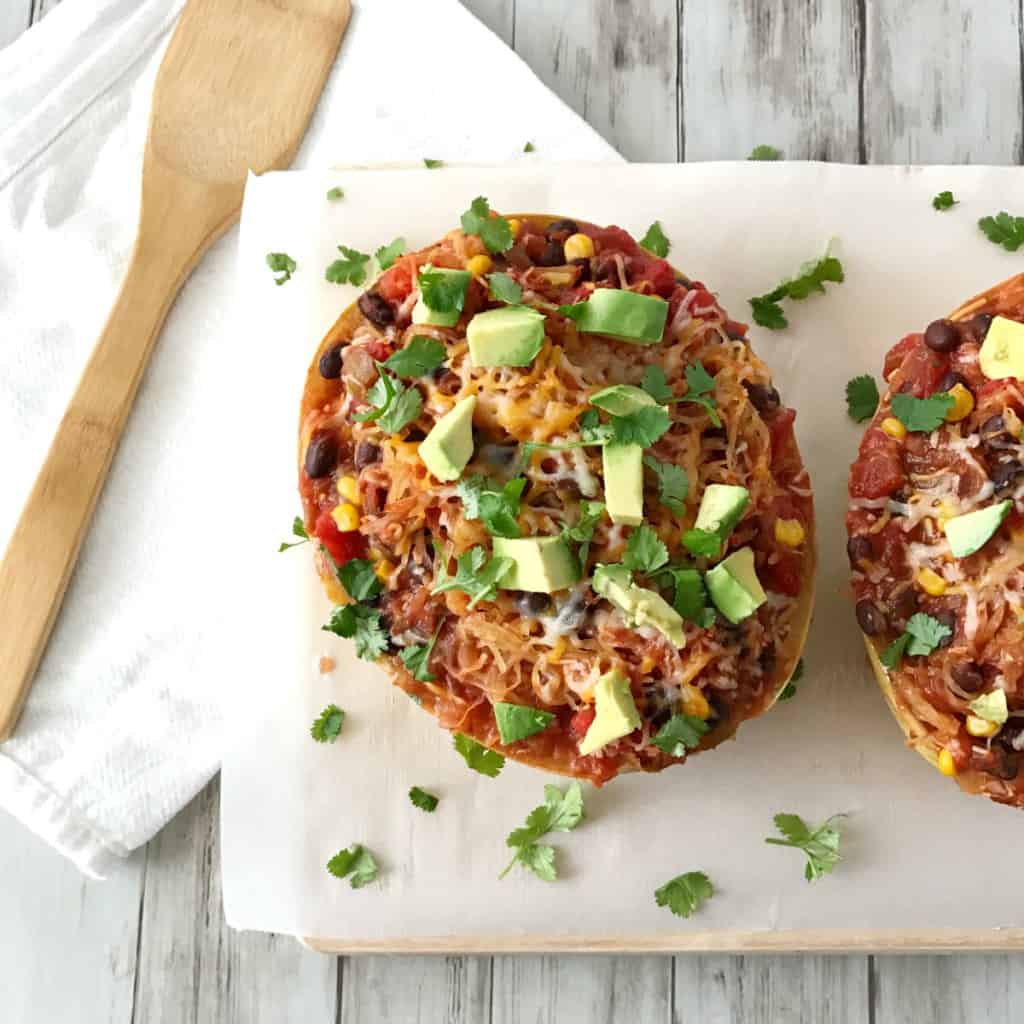 This warm, hearty dinner is family-friendly and made in my favorite new cooking tool – a cast iron skillet.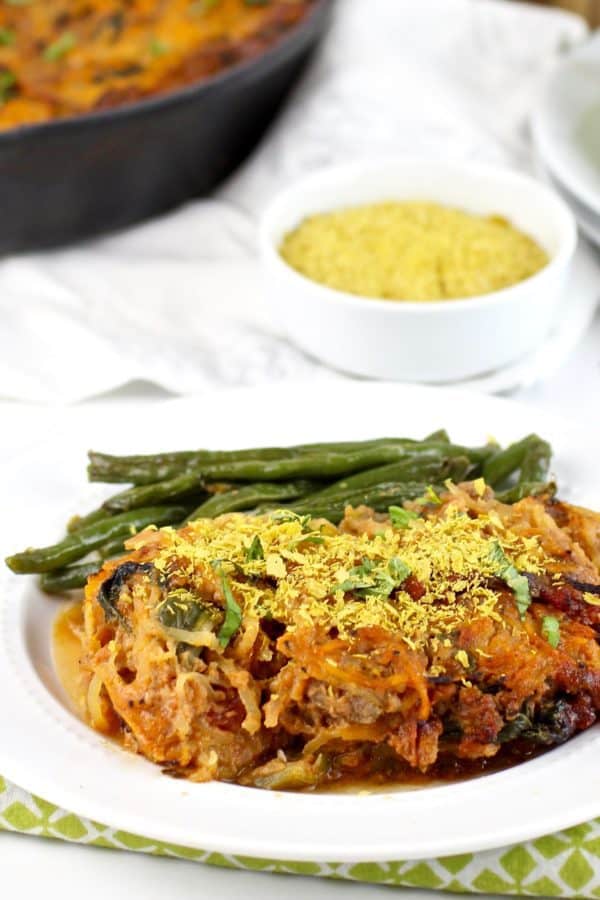 This dish requires less than 10 ingredients, but packs in serious flavor. I mean, that parmesan bread crumb topping? Serious YUM.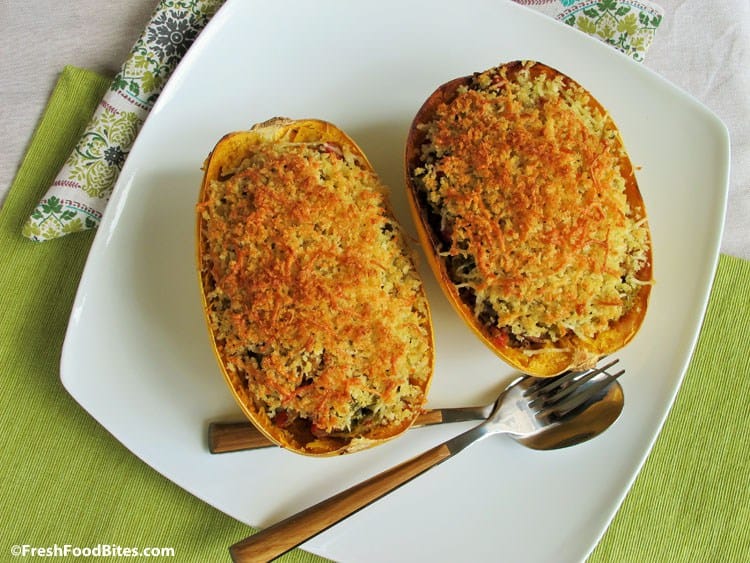 Homemade enchilada sauce is easier than you'd think! It really elevates these vegetarian enchilada boats.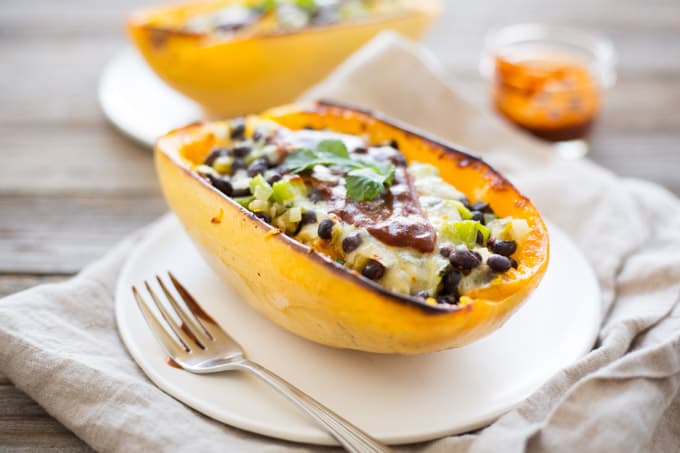 This recipe uses a slow cooker for the chicken and a microwave for the spaghetti squash, really cutting down on the active cooking time! The few minutes in the oven at the end is totally worth it for that melty cheese though. 😉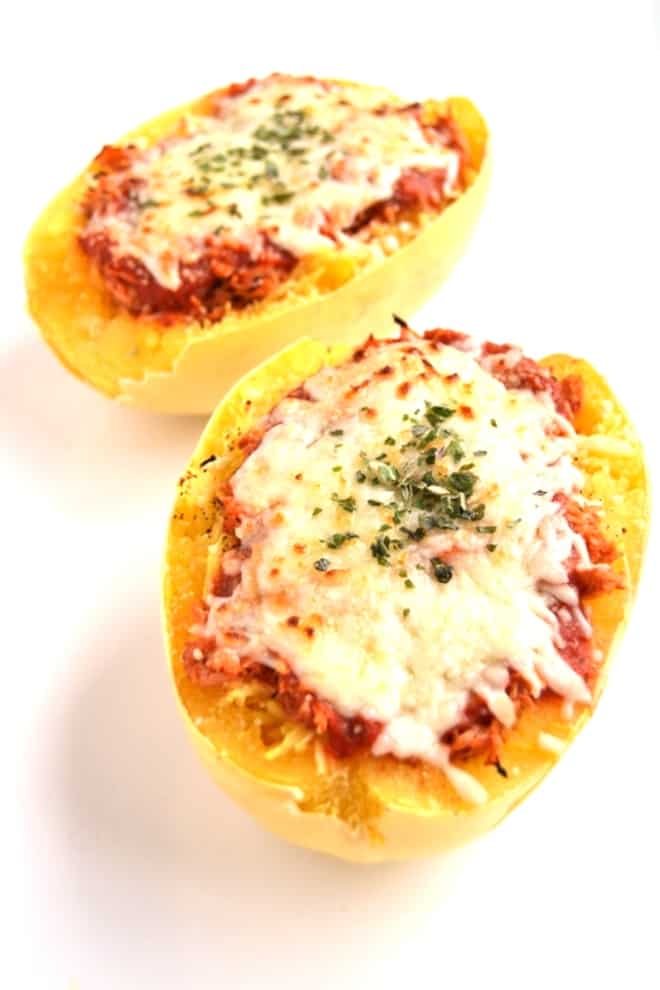 I love that combining the squash, meatballs, and sauce all in the crockpot so that everything cooks together at once!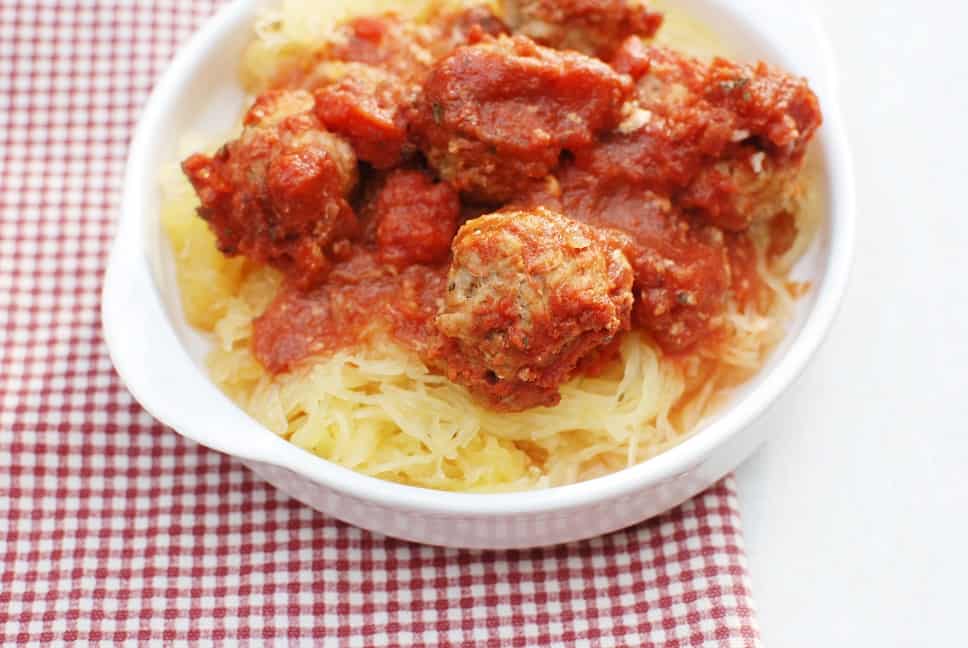 My favorite part about this dish is the simplicity – the focus is on the easy marinara to top the squash. Sometimes, simple can be very tasty.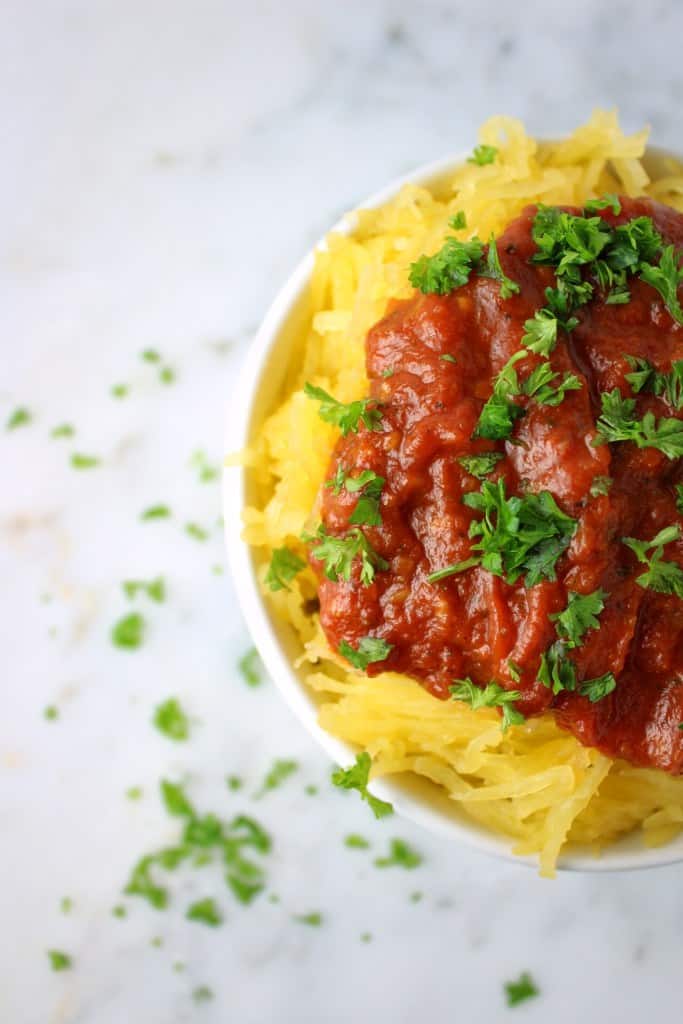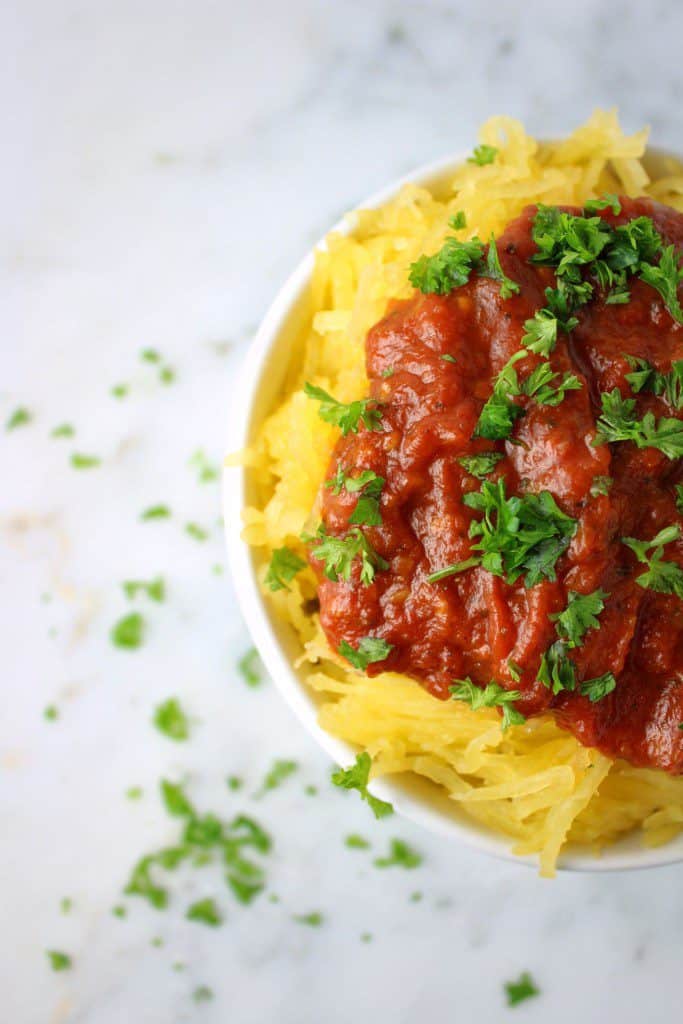 But wait…there's more! (Infomercial, anyone?) Here are a few bonus healthy spaghetti squash recipes that I know you'll also love to try…
Share with me: What's your favorite healthy spaghetti squash recipe? Which recipe from this list would you love to try?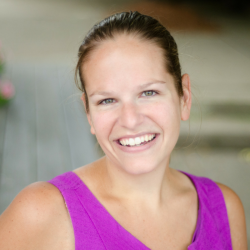 Latest posts by Chrissy Carroll
(see all)