November and December bring lots of joy & fun – but also bring many challenges when it comes to staying healthy and sticking with wellness goals. While I am a full believer in some holiday indulgences (pie, anyone?!) – it's also important to keep your food & fitness balanced to avoid messing with your health and gaining weight (the average person gains 1-2 lbs each holiday season and most don't drop that weight later).
Earlier today, I participated in a twitter chat with Rooibee Roo tea (disclosure – no payment was received for participating in the twitter chat or for this mention) about creating a healthier holiday season. I thought it might be helpful to share some of the tips here on the blog, plus a few additional ones I came up with afterward! I would love for you to share your tips in the comments as well.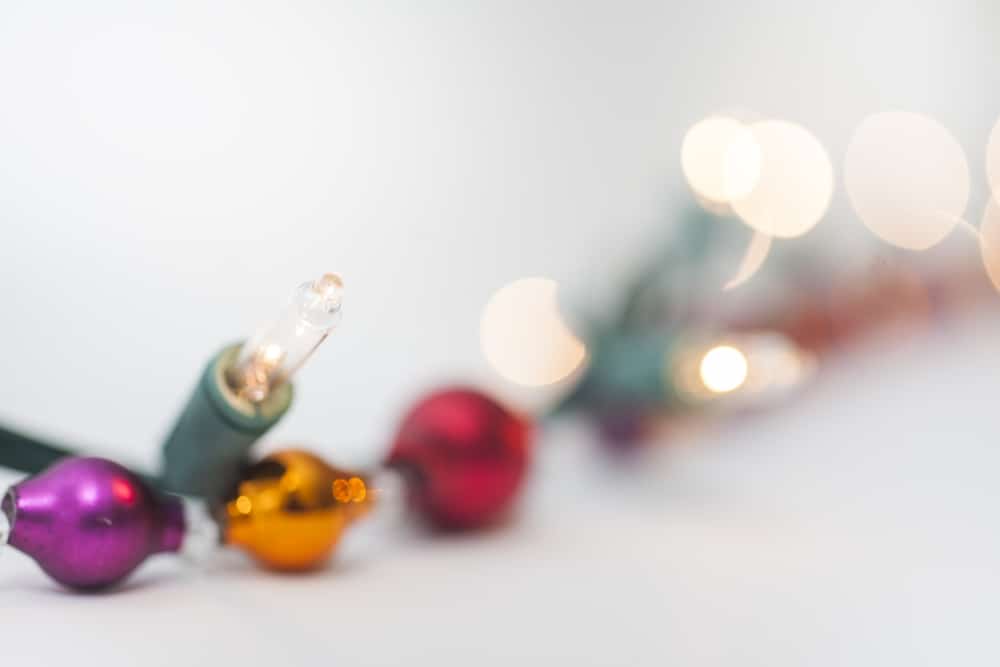 What are nutritious additions to the holiday table that still taste delicious?
1. Sweet potatoes are a great addition to the table! They are filled with fiber & Vitamin A. I skip the marshmallows – instead I just chop them, toss in olive oil & seasonings, and roast in the oven.
2. Turkey is also great – it's full of protein and relatively lean. Skip the skin & consider a lighter mushroom gravy to add extra veggies to the plate.
3. When I'm craving comfort food at the holiday table, I make a healthier version of macaroni and cheese. I use whole wheat pasta, cut down on the normal amount of cheese, and puree in butternut squash. This is a great way to add some vegetables and nutrients if your kids are picky!
4. I love brussels sprouts at this time of year – roasted or lightly sautéed taste delicious. You can consider adding other flavors as well, such as mixing in some lemon zest while cooking, or tossing cooked ones with dried cranberries and gorgonzola.
What are ideas for healthy ways to utilize all those leftovers?
5. I mix leftover homemade cranberry sauce (made with less sugar compared to store bought) with sliced apples. Place in a baking dish and top with quick oats & a little brown sugar. Bake it in the oven and you have a healthier dessert to enjoy later.
6. Turkey soup is the quintessential leftover food. It's a great way to stretch your dollars because you can use the carcass to make homemade broth, then add in veggies and leftover turkey meat.
7. Different takes on turkey sandwiches are also a healthy leftover option. Consider turkey, raw spinach, swiss cheese, & avocado on a whole wheat wrap for an easy post-holiday lunch.
8. Top mixed salad greens with tomatoes, bell peppers, avocado, hardboiled egg, and leftover turkey for a take on a cobb salad. If you like creamy dressing, try a greek yogurt-based one to cut back on calories and boost the protein content.
What are some healthy appetizers to bring to a party?
9. Vegetable platters are always easy & simple, but you can creatively arrange them for the holidays! Think of broccoli organized on a platter as a Christmas tree with bell pepper slices as "lights" and cherry tomatoes as ornaments!
10. Shrimp cocktail is a great party appetizer – it's low in calories, tasty, and seems fancy.
11. Consider healthier dips, such as salsa, homemade hummus, or spinach artichoke dip that's made with greek yogurt (cutting back on mayo/sour cream). You can pair these with veggies, as well as offer pita chips for those who don't want to eat the vegetables.
12. I love a festive fruit salad at this time of year, and try to pair traditional fruit salad items with ones that aren't as commonly found – like combining pineapple, tangerine, pomegranate, and kiwi.
13. One of my very favorite appetizer ideas is homemade whole wheat flat bread topped with caramelized onions and mushrooms, along with a sprinkle of gorgonzola.
14. Roasted chickpeas are a surprising but delicious appetizer. When roasted, they come out crunchy! Just toss them in a little oil and roast in the oven. You can make sweet versions with cinnamon, or spicy versions with a little cayenne.
15. If your guests are adventurous, try beet chips! Slice beets with a mandolin, toss in olive oil, sprinkle with rosemary & a little salt, and roast at 400 until crisp. (Recipe with photos will be posted soon!)
What are some ways to tame the temptation for sweets this season?
16. Try to only eat your favorites. Grandma made her famous homemade pumpkin pie? Dig into a slice! Coworker brought store bought cookies to the office party? Take a pass.
17. You can also try to make healthier versions of your favorite baked goods if you like to indulge in them often. For example, you can use whole wheat flour rather than white; substitute applesauce for some of the fat in recipes to cut down on calories and increase vitamin content; or use greek yogurt in recipes to boost the protein content.
18. Struggling to limit the sweets? Bump up the workouts to adjust for some of those extras.
19. Enjoy the sweet treats in moderation, but only when actually hungry. So many times we eat because it's a party; our family is encouraging us to try something; the food is in front of us; etc… This year, ask yourself if you are actually truly hungry for that snack, and if so – enjoy a portion controlled serving.
How can you and your family stay active during the busy holiday season?
20. Try signing up for a turkey trot or a jingle bell run! By having a race on your calendar, it will encourage you to stick with your workout routine until that point. And if you're racing right around the holiday, it might help you feel motivated to stick to your healthy choices.
21. Consider fun activities you can do together as a family. When we go to my dad's house for Christmas, we often go bowling. Or at my hubby's family Thanksgiving a year or two ago, we had wii dance battles (haha)!
22. Search for a holiday yoga event. Last year I did a candlelit yoga class to holiday tunes. It was so lovely because I got in a good workout, plus it was a great way to relax in the stressful season.
23. Consider any of the winter sports activities – snowboarding, skiing, snowshoeing, or ice skaing.
How can you stay motivated with your wellness goals over the holidays?
24. Remember WHY you have those goals. That can help you stay motivated to work toward the long term goals, versus giving into the immediate gratification of foods, drinks, etc.
25. Try to stay realistic. This is a tough time of year for people to stick to health goals – realize that no one is perfect and try your best! For example, if you have been trying to lose weight, the holidays might be a great time to aim to maintain – rather than lose more. This sets you up for success in meeting your goal and starting the new year motivated to continue with your wellness goals.
26. Lastly, embrace other parts of the season. The holidays are not just about food – what other ways can you celebrate (either by yourself or together as a family)? Consider family activities and traditions, craft or decorating projects, or charitable acts (two years ago I started doing a random act of kindness from December 1st through the 25th, and it's been a great way to connect with the season).
Share with me: What are your tips for staying healthy this holiday season?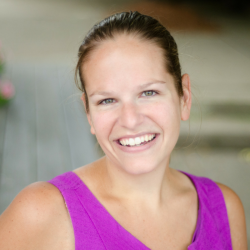 Latest posts by Chrissy Carroll
(see all)