I love shopping for workout clothes, probably more than I like shopping for regular clothes. That could be due to the fact that I spend way more time in workout apparel compared to other clothing, but even so – workout clothes are just so much more fun, colorful, and comfy!
Not all workout gear is created equal, though. There are some key features I like to look for when shopping. Here are my top 4 tips for choosing the best workout clothes…
1) Skip cotton clothes for long workouts.
Cotton absorbs sweat, making it feel heavy and wet. While cotton tees/pants are probably fine for a brief walk outside or a quick gym workout, I don't recommend them for longer workouts. This is because that sweaty fabric will rub against your skin and can lead to chafing – and the longer you're out there in sweat-drenched clothes, the greater the risk and severity of this problem. This tends to be even worse in warmer months – many people sweat at a greater rate, leading to more salt on the skin, which turns into salt rubbing between the fabric and your skin – aka a not-so-lovely sandpaper feeling. In the cooler months, chafing may not be as big of an issue, but that wet cold fabric can cling to your skin, making you feel quite chilly during outdoor workouts.
2) Instead, look for synthetic, moisture wicking fabrics.
These fabrics help to pull sweat away from the body and allow it to evaporate quickly. Typically these are polyester-spandex blends, but you may come across other synthetic fabrics too. It's a bonus if you can find seamless options, which means you don't have any annoying seams down your inner leg or along the side of your torso (and sometimes depending on the placement, seams can cause chafing and discomfort during a workout).
3) Consider style and fit, depending on your workout.
It's important to think about the type of workout you will be doing to decide what styles and fit are appropriate. For example, if you're planning to take up cycling or spinning, you want to avoid wide legged pants as these can get caught on the pedals or in the chain ring. Instead, look for fitted bike shorts or tights to wear. Going to a bellydancing class? You want to be able to see the movements in your hips and waist – don't wear oversized pieces. Along the same lines, if you're in a yoga class, you don't want to be wearing a loose shirt. I learned this at my first yoga class – every time we went into downward dog or a pose leaning over, I realized that shirt was just going to slide over my head and my belly was hanging out there for everyone to see. Instead, choose a form fitting top that will stay put.
On a side note, I also think choosing the right styles and sizes can be more flattering. I've seen a lot of women wearing oversized t-shirts in an attempt to hide their bodies, when in reality a more form-fitted top may accentuate the right spots and help them look slimmer. But of course, ultimately you want to choose what makes you feel most comfortable and confident in your workout!
4) For the ladies: Select a good sports bra.
There is probably no one greater piece of fitness apparel (except maybe sneakers, which would take up an entire post on their own) to invest in. There is a lot that goes into choosing the right sports bra, so consider the following tips:
If you're an A or a B cup, a standard compression bra is likely fine. These are the sports bras most of us are used to seeing; they are usually a pullover style with continuous stretchy fabric across the breasts and back. If you're a D cup or larger, consider a bra that has separate cups for each breast – called an encapsulation style sports bra. If you're a C cup, try out either style – you may find you're more comfortable in one vs. the other.
If you're spilling out of the top or sides of the bra, you should look for a larger cup size.
Consider your exercise type – is it high impact, like running, or low impact, like walking or yoga? High impact exercises benefit from a more supportive fit, while low impact exercises don't require as much support.
Wider shoulder straps are generally better for larger sizes, as they distribute the weight more evenly, while small straps can work for smaller sizes.
The band around your rib cage should be snug, but not so much that you feel like you are having trouble breathing.
Even though bra sizes are theoretically standardized, they are often just like other clothing and have slight variations across brands. Try on different sizes and go for the appropriate fit vs. just sticking with one because it is supposed to be your size.
Once again, look for moisture wicking fabrics.
One brand that I've found that meets many of my criteria is Climawear. I got to know about the brand at IDEA World, and then ended up winning a tank in their expo giveaway and discovered I really liked it! Their pieces are seamless and made of synthetic fabrics to wick away sweat – most are a blend of polyester, nylon, and spandex. They are a nice balance between compression and flexibility – meaning they'll hold you in, but won't make you feel like you're squeezing into a wetsuit. The tanks are also a little longer than some of the other ones on the market, which I really like because they don't ride up.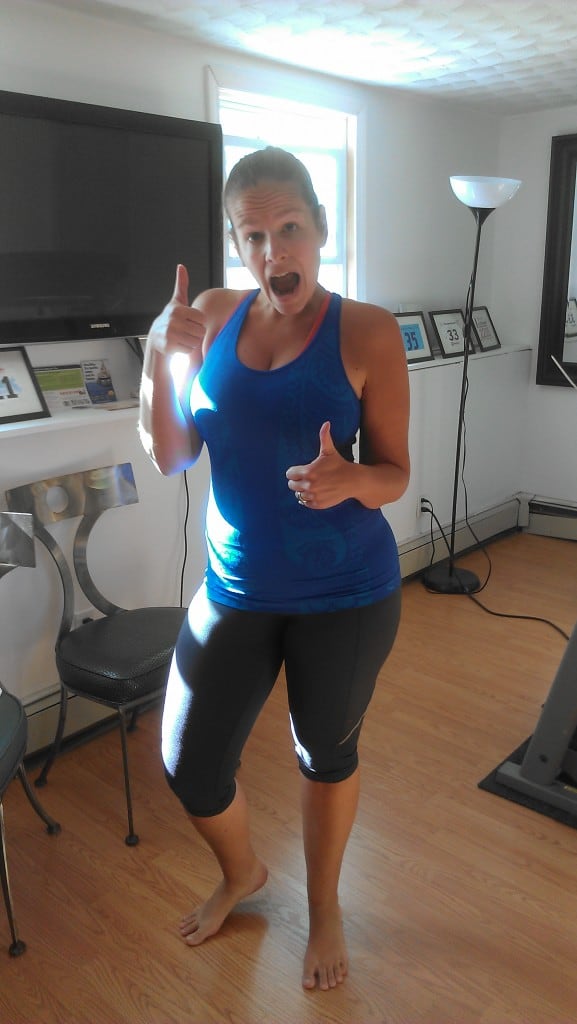 Share with me: What are your tips for choosing the right workout gear?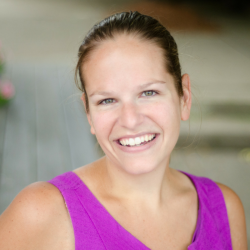 Chrissy Carroll is a Registered Dietitian and USAT Level I Triathlon Coach. She specializes in sharing nutrition and fitness tips, as well as recipes, for runners, triathletes, and active women.Chrissy holds a Bachelor's Degree in Nutrition, a Masters Degree in Public Health, and is also an ACSM Certified Personal Trainer.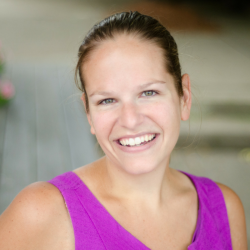 Latest posts by Chrissy Carroll (see all)