When my friend Michelle over at Running with Attitude recently did a post about 5 fitness trends she'd never try, it got me thinking about what fitness trends are out there that I would/wouldn't try.  There are actually very few things that I'd pass on trying at least once.  There's plenty that I've tried and are not for me (I'm with Michelle on the hot yoga here – not for me!) but I'm typically game for giving something a whirl the first time around.  Although I'm sure something too crazy will pop up at some point that I'll just read about and say "nope!"
On the whole, though, I feel like there are way more things that I can't wait to try out than trends I'd avoid.  So I decided to do a quick post on 5 fitness trends that I can't wait to try.
Here are 5 fitness trends I can't wait to try!
1.  Pole Fitness
Alright, hear me out – pole dancing is actually a very challenging workout.  I feel a pole fitness class would be such a fun class to take with a bunch of girlfriends for a Friday night out.  Plus, have you ever watched some of the professional pole dance challenges?  I'm serious, these exist, and those ladies are incredibly strong and have some impressive flexibility.  Check out the video below for proof.

2.  Hip Hop Yoga
This has been on my list forever.  Sweat and Soul Yoga in Boston offers classes and I cannot wait to get into the city one day to check it out.  Most yoga classes I've been to have been great for the relaxation aspect – which is definitely necessary quite often – but this one seems like it might have a fun, upbeat spin on it.
3.  Aqua Zumba
I love Zumba on the dance floor, and I love being in a pool – so I can't imagine why aqua Zumba wouldn't be anything short of awesome.
4.  Surf Set
I've never actually been surfing before, and would totally be down for trying that in real water – but my impression is the surf scene in Mass isn't quite that amazing.  A class with Surf Set seems like the next best thing.  You're on a mechanical surf board completing actions similar to if you were out on the ocean.  I'm imagining a great workout with significant strengthening exercises for the legs, arms (popping up), and core.
5.  Time-Based Ultra Road Race
I am nowhere near where I want to be getting back to running quite yet – I stopped around 30 weeks pregnant and couldn't start running again until almost 2 months postpartum.  But I am slowly but surely getting the time and distance up again.  While I don't feel drawn to a distance-based ultra, I love the idea of a time-based ultra – probably because it's less pressure and you just run as much as you can in that time.  It's not like you HAVE to run 30 miles or 50 miles or you fail.  You just do what you can in x number of hours.  I'll likely try the RI 6 Hour Ultra in November of this year if I'm ready by that point, or maybe the Anchor Down Ultra in 2016.
Share with me – What fitness trends that you can't wait to try out?  What are some trends you would never try out?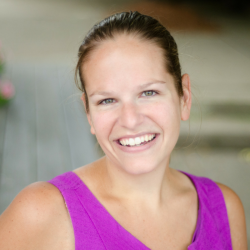 Chrissy Carroll is a Registered Dietitian and USAT Level I Triathlon Coach. She specializes in sharing nutrition and fitness tips, as well as recipes, for runners, triathletes, and active women.Chrissy holds a Bachelor's Degree in Nutrition, a Masters Degree in Public Health, and is also an ACSM Certified Personal Trainer.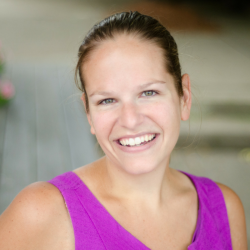 Latest posts by Chrissy Carroll (see all)