Strength training is vital to great health – and becoming a better athlete! Today's post focuses on leg strength in particular, which is especially important for runners and triathletes. Enjoy this guest post and leg workout for women (and guys too!) written by Rebecca Mahoney (featured above) of Flex and Shout Fitness!
An Ode to Legs…
Lets talk about legs and the importance of working your leg muscles. Our legs are comprised of some of the largest muscle groups in our body and carry us from place to place…so they're pretty important. At the most basic level, legs can be broken down into the quadriceps (the front of the thighs) and the hamstrings (the back of the thighs), and the glutes (even though they're not actually part of the leg). Since the muscle groups are so large, that means they burn the most calories. And since muscles burn more calories at rest than fat, developed leg muscles will help burn even more calories at rest. They also provide the most energy based on their size, so stronger legs will increase endurance. Increased endurance means less fatigue. Less fatigue means more partying!
Legs take us from point A to point B, so while leg muscles are super hot (IMO), they are also vital for helping us maintain mobility.
In addition to those facts, leg exercises that include multiple joints (such as squats, deadlifts, and lunges) necessitate increased core stability. This means that muscle, tendon and ligament recruitment is increased, so general strength and stability throughout your entire body will increase. Remember, as women (I'm just gonna assume most of you are women), we do not have enough testosterone to get really huge leg muscles. We do, however, tend to have a much stronger lower body than upper body (relatively speaking), so we can lift pretty heavy weights! Do not be afraid to push it more than you think you can! Also, try to get a combination of free weights and machines, as machines target one specific muscle group and free weights target multiple muscle groups (aka stabilizers).
With that said, the following is my most recent leg workout for strength. It combines barbells, machines and kettlebells with cardio intervals. Doing cardio intervals with strength training exercises utilizes the aerobic and anerobic systems. The aerobic system maintains endurance and the anaerobic system maintains short, high intensity exercise. Improving both systems increases cardiovascular capacity in much less time. (source)
Leg Workout for Women (and guys too!)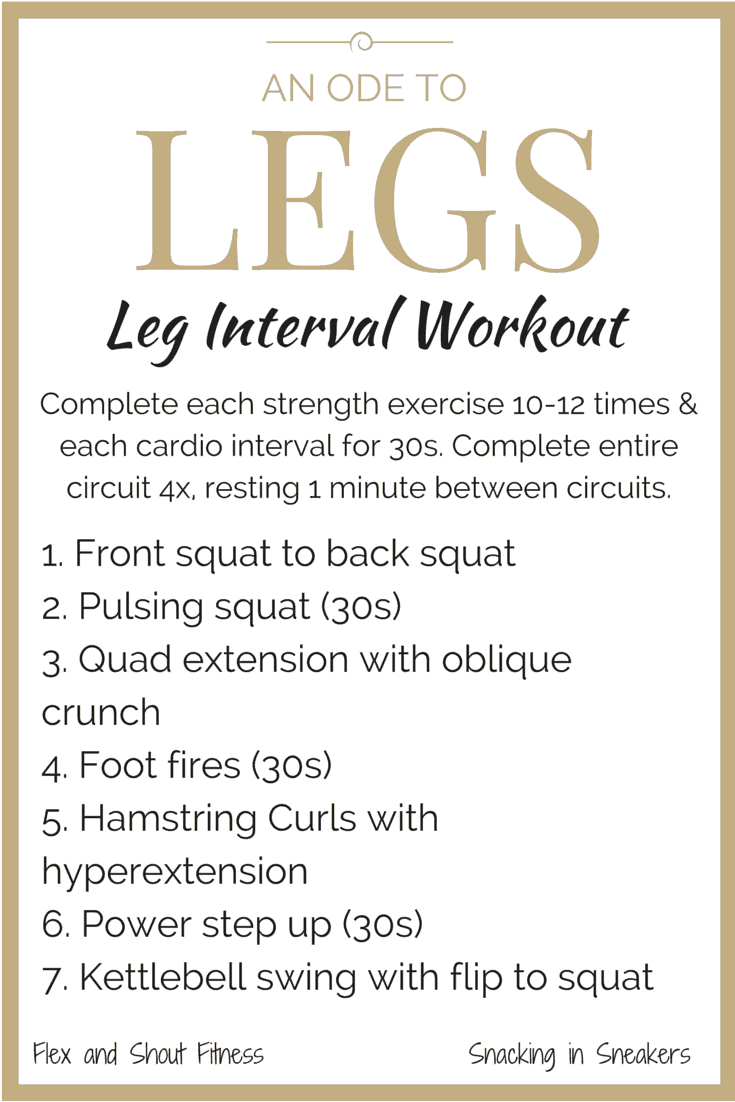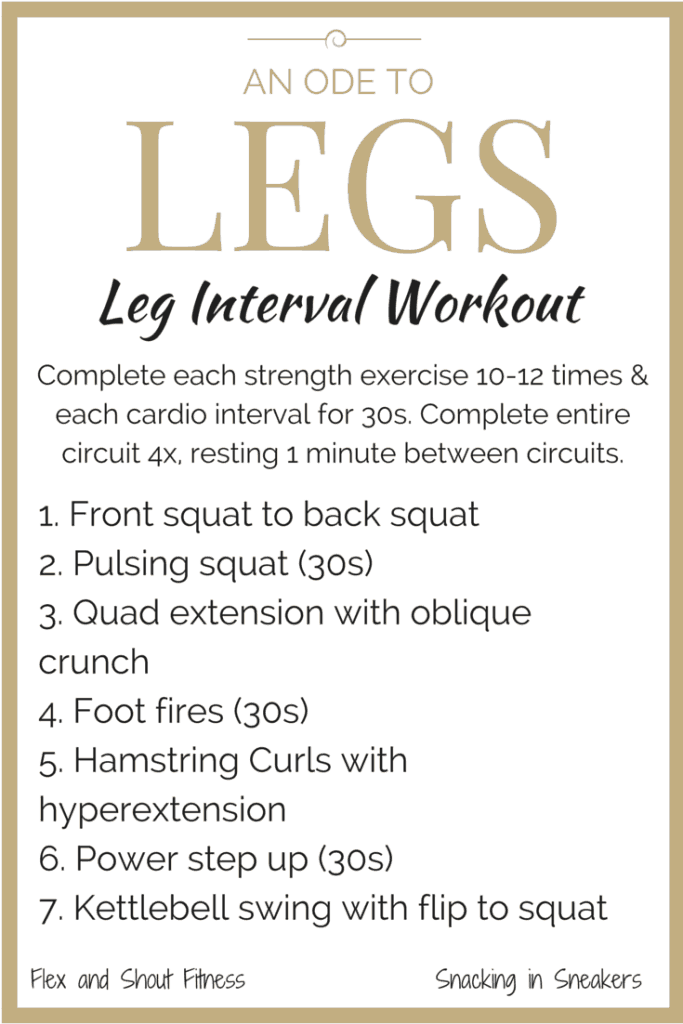 That's all I got! Keep squatting chicks! Every time I post leg workouts, I realize how splayed out my feet still are. I'm working on that adductor strength, but I fear it may be anatomical. Also, I have a labral tear in my left hip, which is why my left leg turns out even more. Oy. I'm so fabulously imperfect.
Thanks Rebecca for this awesome post!!
About Rebecca
Rebecca is a fitness blogger at Flex and Shout Fitness. She is recovered from 10+ years of disordered eating and compulsive exercise. Rebecca lives just outside of Boston and during the day works as a Speech Language Pathologist. After school she works as a home-based NASM Certified Personal Trainer. Additionally, she volunteers at the Multi-Service Eating Disorder Association in Massachusetts where she co-lead support groups for women in recovery. Rebecca's passion is helping women find a balance between fitness, nutrition and lifestyle to lead a life filled with happiness, freedom and recovery.
Share with me: What are your favorite leg exercises?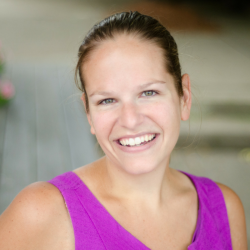 Latest posts by Chrissy Carroll
(see all)