If there is one quintessential fall thing to do in New England, it's apple picking.  I let time slip away from me this season and we never ended up going in September or October when we would normally go.  Over the weekend during a quick work break, I happened to be browsing a few of the local farms of facebook and saw that Honey Pot Hill Orchards in Stow was offering free apple picking Saturday and Sunday!  I couldn't believe that they still had apples left in early November and that they were offering it completely free to visitors for this weekend only.
I took it as a sign to pause from work for a bit and get out there and enjoy some family time.  And Stow is only about a half hour drive from where we live, so it worked out perfectly.
It took a little bit of browsing to find the trees with apples left, but once we got out there we found a ton.  They had ladders out for people to use, but I found that there were still a lot on low branches that people just didn't see.  And I lucked out that my husband is tall, because he could reach for a lot of the ones that were higher up.
We were able to pick McIntosh's, Macouns, Cortlands, and Spencer apples.  According to Orange Pippin (my reference page for when I want descriptions on different types of apples!), McIntosh, Macoun, and Cortland are all fairly similar – although I personally think Macoun is the best tasting out of those three because to me it seems a little crisper.  But by far my favorite of what we picked today were the Spencer apples.  They had a crisp bite that was the perfect mixture of tart and sweet, and would make awesome apples to snack on.  Now if only I could tell the difference between all the apples in these bags…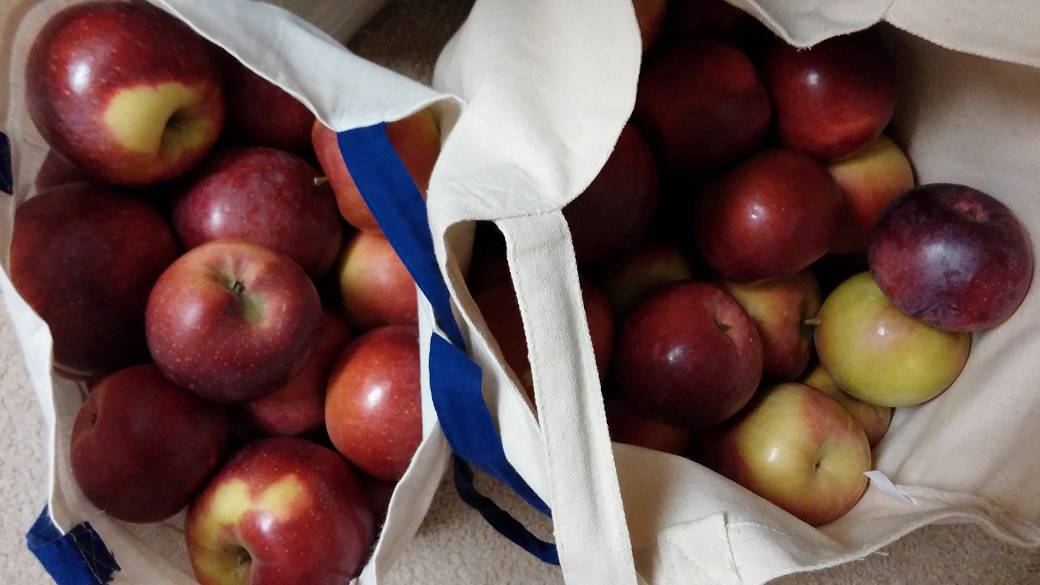 Of course, we had to sample some while we were there.  Devon was obsessed with just sucking the juice out of the apples, and every time we went to take a photo he immediately found the apples one of us were holding and face planted himself into them.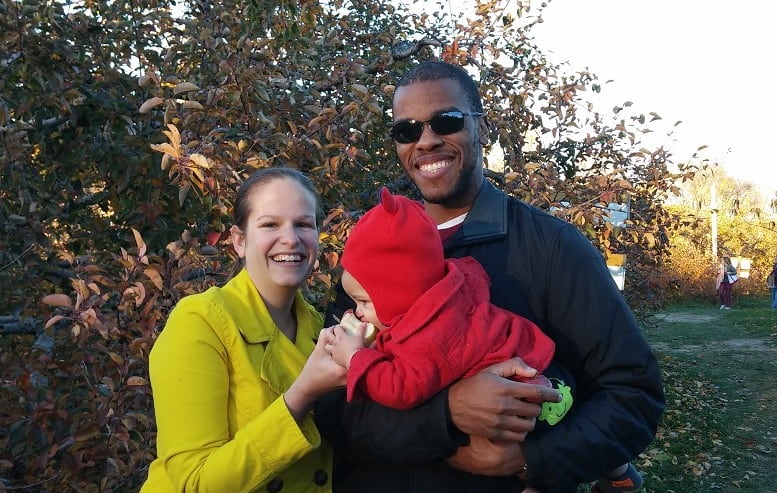 Even when I already had the apple in my mouth, he wanted some for himself…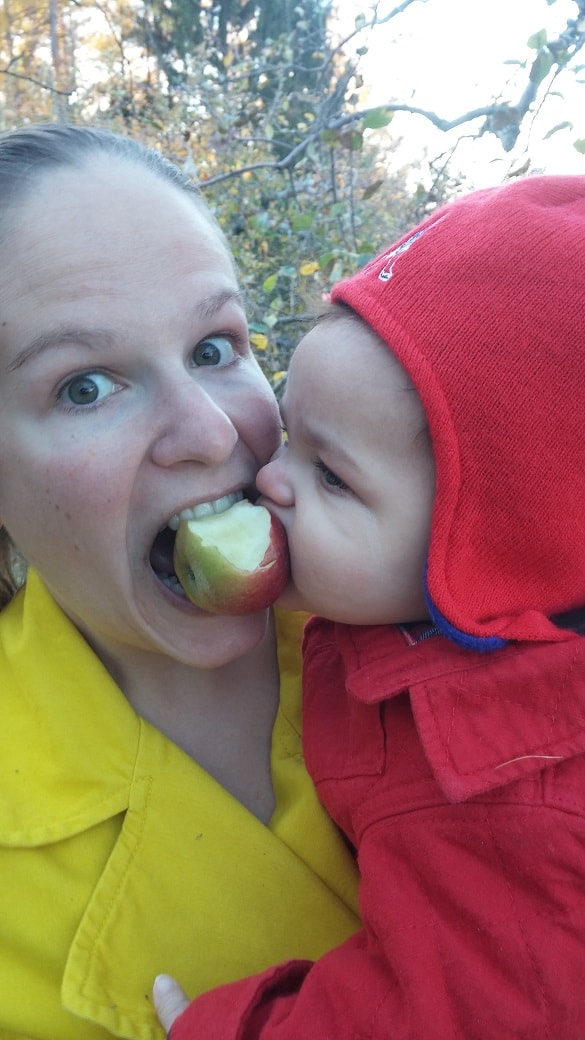 I cannot wait to do some cooking and baking with all the apples we brought home!  There's a great roundup that I did earlier this season on the ultimate healthy apple recipes, which has everything from applesauce to soups to muffins and more.
In the meantime though, give me some of your inspiration – what are your favorite things to make with fresh picked apples?!  
Also, have you ever been apple picking in New England?  What's your favorite type of apple to pick?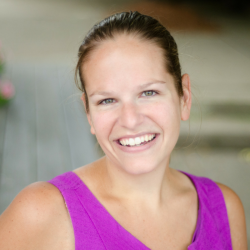 Chrissy Carroll is a Registered Dietitian and USAT Level I Triathlon Coach. She specializes in sharing nutrition and fitness tips, as well as recipes, for runners, triathletes, and active women.Chrissy holds a Bachelor's Degree in Nutrition, a Masters Degree in Public Health, and is also an ACSM Certified Personal Trainer.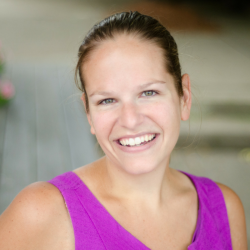 Latest posts by Chrissy Carroll (see all)