I've got some favorites for distance running shoes, but honestly never gave much thought to shoes for cross training. I'd always just wear my running shoes (which in turn creates more wear on them and probably leads to me needing to replace them more frequently). So when I got the opportunity to test out a different type of training sneaker, I was excited to try out something new!
Disclosure: I received these shoes from ASICS in exchange for my review post. I was not compensated for this post. As always, all opinions are my own and I only write about products I believe in.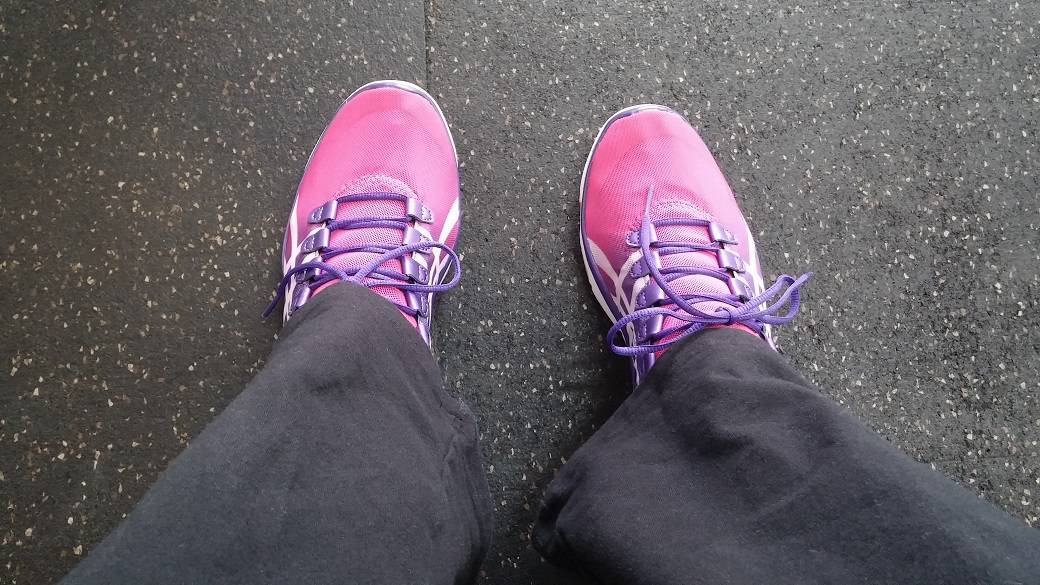 The ASICS Gel-Fit Sana is a lightweight shoe that can be used for a variety of cross training activities. Asics describes the shoe as having "a sock-like fit and feel that makes for a secured comfortable wear." This is definitely true. The mesh outer layer kind of clings to your foot like a glove, but is still super flexible, giving it a unique and comfortable feel.
Plus, these shoes are so light! I'm serious – they only weigh a little over 5 ounces. I feel like these would be perfect to throw in my carry on while I'm traveling.
I used these during a recent strength training workout at the gym, and it was nice to be in sneakers that weren't so heavy – yet because they have the inner lining from heel to forefront, they still provide support. And because the upper part of the shoe is that mesh material, it helps keep your feet cool and not super sweaty.
These shoes would also be great for some tabata and interval activities given that they're so light for the quick movement in those types of activities (unfortunately I'm a bit limited in my ability to do high intensity stuff at this point being 30 weeks pregnant). In fact, if you haven't tackled our 12 Days of Christmas workout (yea, I know, it's after the holiday, but still a great workout) – these would be perfect for that.
As a side note, one of my favorite things about this shoe – which is totally not fitness related but makes me happy – is how stylish they are! They come in a variety of color combinations and can go from the gym to casual outfit really easily.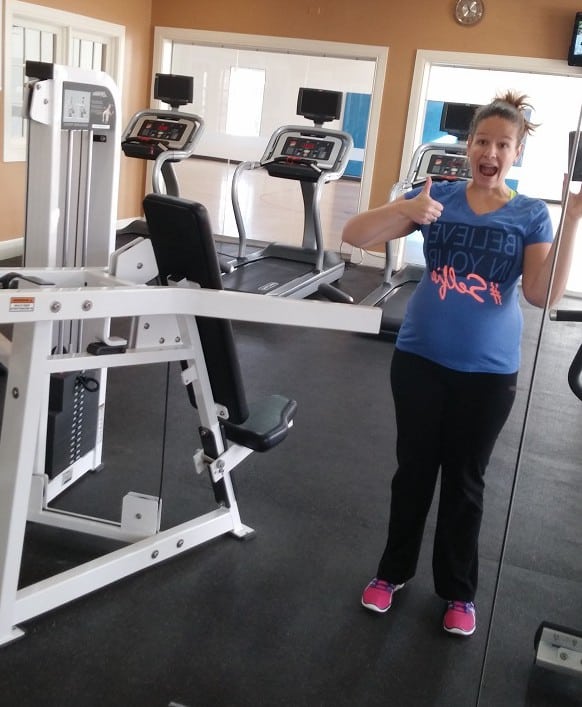 Overall, I really like that these can be my specific cross training shoes. If you're looking for a cute pair of shoes for training activities outside of running, I'd recommend giving the ASICS GEL-Fit Sana shoes a whirl!
Share with me: What's your favorite type of shoe for cross training? Have you ever tried the ASICS Gel-Fit Sana?
This post is sponsored by FitFluential on behalf of ASICS.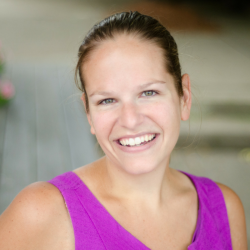 Chrissy Carroll is a Registered Dietitian and USAT Level I Triathlon Coach. She specializes in sharing nutrition and fitness tips, as well as recipes, for runners, triathletes, and active women.Chrissy holds a Bachelor's Degree in Nutrition, a Masters Degree in Public Health, and is also an ACSM Certified Personal Trainer.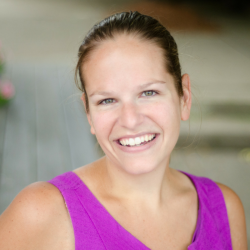 Latest posts by Chrissy Carroll (see all)