This past Saturday, I felt so lucky and blessed to have my good friend Justine throw me a baby shower.  Justine and I met in Zumba classes back in 2009, and at a holiday party she threw that year I convinced her (perhaps after a little wine) to sign up to run a marathon with me.  We trained together for many months to complete our first half marathon in June, and then our first full marathon – in Maui no less! – in September that year (post run photo below).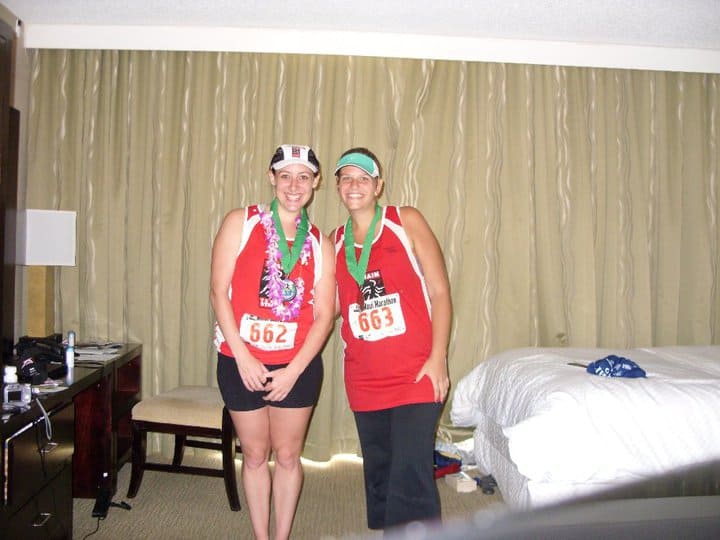 Running miles and miles together, we got to be great friends and it was awesome of her to plan a baby shower for me.
It was funny because Justine text me a few days before the shower and asked "Is it okay if some of the baby shower food is unhealthy?"  Haha!  I enjoy treats just like everyone else, and was certainly planning to enjoy a few that day, but it's great that she knows me well enough to ask that.
We ended up having a small but awesome group at the party, and I think everyone enjoyed the spread of snacks that were put out.  There was a mixture of less-healthy indulgences and some great nutritious stuff as well.
For the healthier baby shower snacks, we had…
Fruit platter – and I was SO happy there were leftovers, because let's be honest – it's so much easier to snack on fruit when it's all cut up for you in the fridge.  I've been munching on pineapple and honeydew the last two days.
Veggie platter – complete with celery, cherry tomatoes, cauliflower, carrots, and broccoli.  Lots of fiber-filled, low calorie items that are great to pick at!
Sandwiches – Subway had sent me some free gift cards, so I used them to grab some sandwiches for everyone.  We went with regular Italian bread, so not the best choice (obviously a whole wheat option would have been better) – but the sandwiches themselves were otherwise balanced and cut into reasonable portions.  We had a roast beef and cheese and a turkey/ham and cheese, both topped with lots of veggies.  (And yes, they took the time to microwave the meat until steaming hot for the sandwich I wanted at Subway so that it'd be safe for me to eat while pregnant).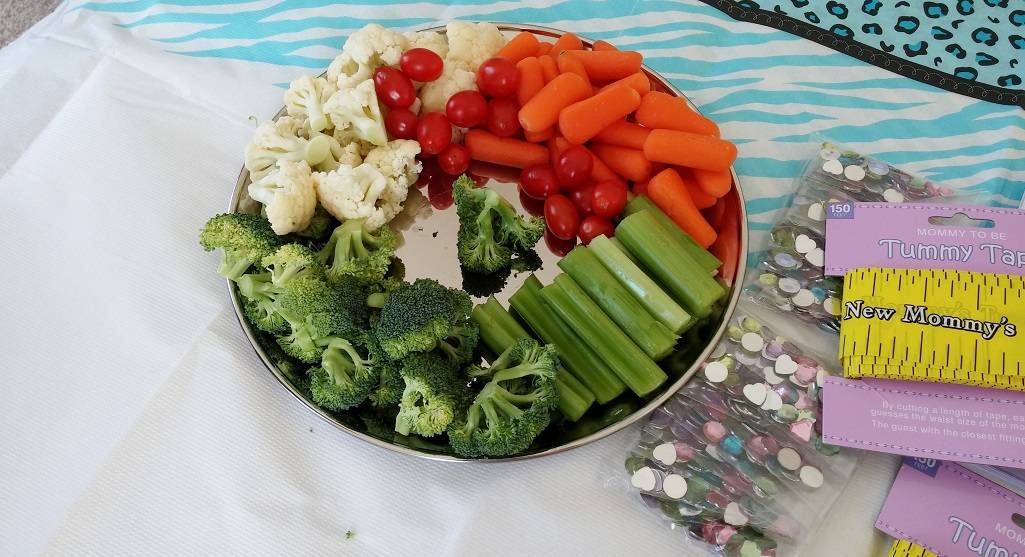 And for the treats, we had…
Tostitos with chili dip.  I limited myself to 3 chips worth knowing that I really wanted cake, haha.
Mini cucumber sandwiches with some kind of cream cheese/mayo/Italian seasoning spread, on white bread.  I don't know how they were made but they were seriously sooo tasty.
Chocolate cake with vanilla ice cream.  Delicious!
Mulled white wine.  Of course, I only had a sip or two, but others enjoyed a nice hot mug of mulled wine complete with a cinnamon stick.
On a non-food related note, I was seriously blown away by everyone's generosity at my shower!  I received so many great items that were needed/wanted for our upcoming baby's arrival next month.  Thanks so much to Justine, Danielle, Heather, Rhonda, Retta, Jill, Steph, and Dawn for all your amazing gifts and thoughtfulness.  🙂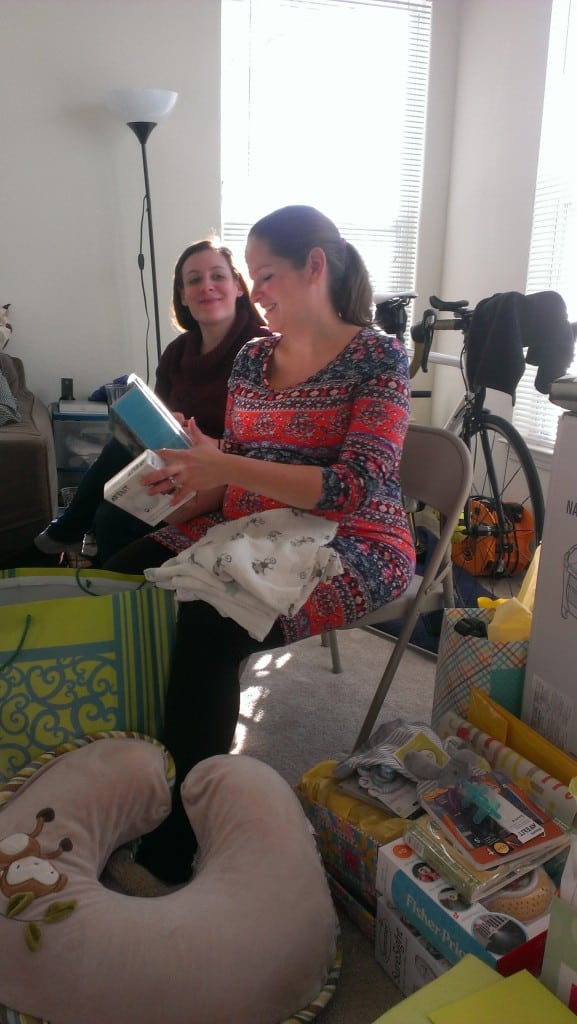 Disclosure:  Subway sent me free gift cards to use for sandwiches of my choice.  I received no other compensation for this post or any social media mentions.  As always, all opinions are my own.
Share with me:  What would have been your favorite food from my baby shower spread?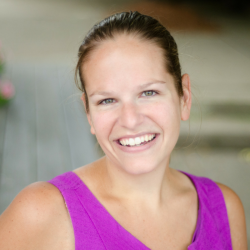 Chrissy Carroll is a Registered Dietitian and USAT Level I Triathlon Coach. She specializes in sharing nutrition and fitness tips, as well as recipes, for runners, triathletes, and active women.Chrissy holds a Bachelor's Degree in Nutrition, a Masters Degree in Public Health, and is also an ACSM Certified Personal Trainer.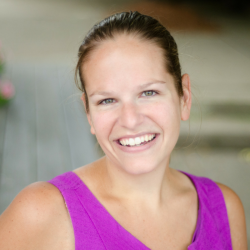 Latest posts by Chrissy Carroll (see all)