You may have noticed that there has been a weeklong pause in my writing.  I didn't intend for it to happen that way – quite the contrary, I aim to get several posts up each week – but the past week has just been crazy!  In a good way, though, starting with traveling and ending with moving.
Last weekend, my husband and I took a weekend trip – I guess we could call it our "babymoon," or one last solo trip together before the baby arrives in March.  When we were trying to decide somewhere to go, we wanted somewhere a) unique, b) that our frequent flyer miles would cover airfare, and c) that was relaxing but also had activities nearby if we wanted to do anything.  We came across a cute little place called the Inn on Crescent Lake in Excelsior Springs, Missouri (about 30 minutes outside of Kansas City) and decided on that!
This Inn was adorable.  It was situated on a very picturesque spot of land, and the inside of the inn was beautiful as well.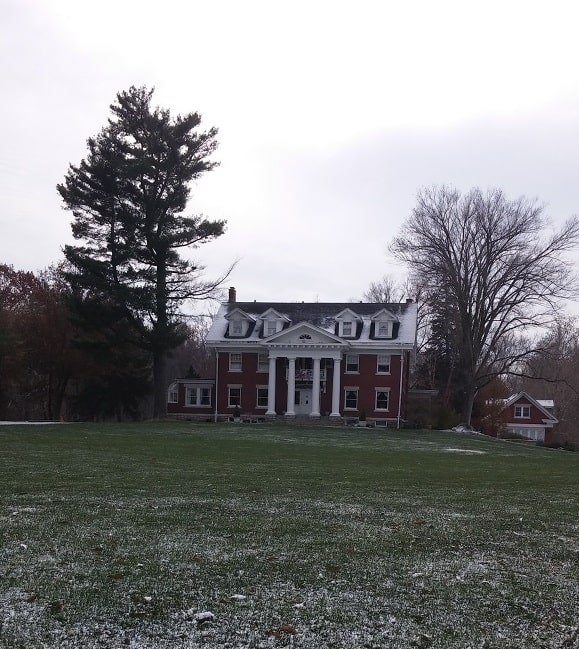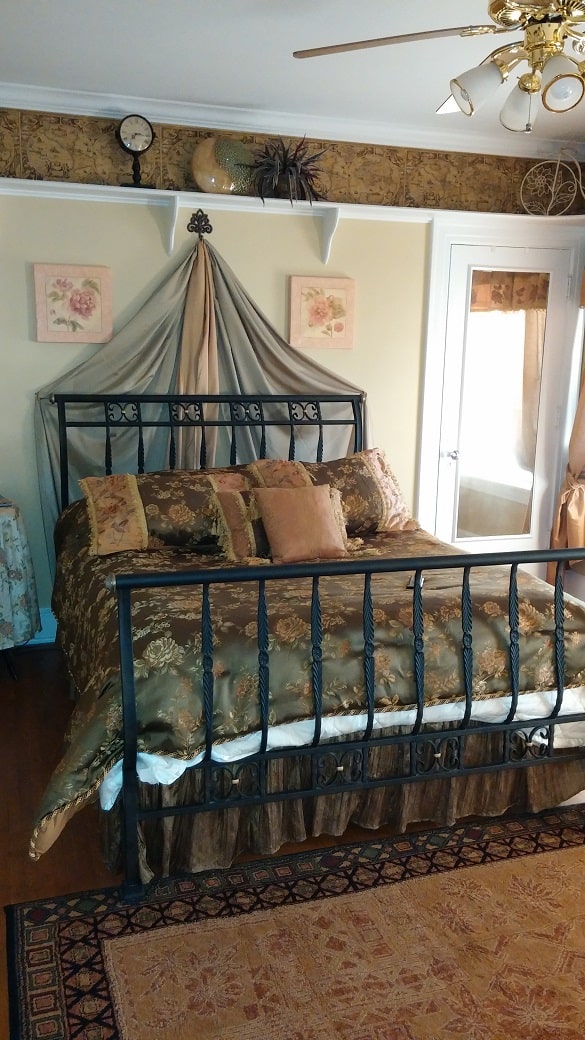 Beverly and Craig, the inn keepers, were super friendly and helpful with anything we needed.  And the breakfasts each day were amazing!  Here's a pic of some delicious French toast on our second morning there…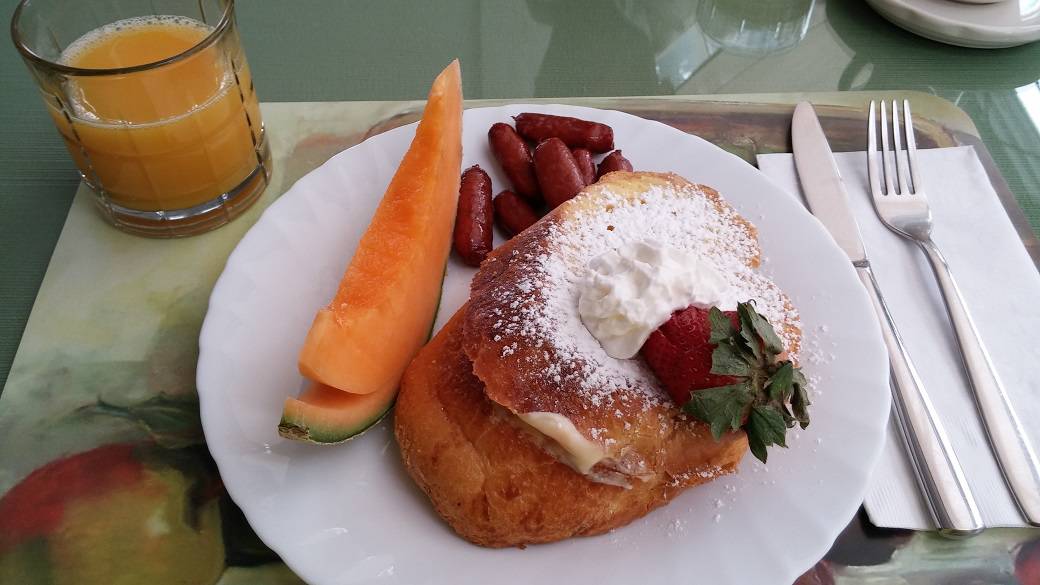 We arrived on Friday night and took a drive over to VanTill Farm Winery.  Terry did a wine tasting and I enjoyed a tiny sip of each.  We really loved the strawberry wine because it had a very pleasant sweet flavor, as well as the chai wine, because it tasted like Christmas in a glass.  Afterward, we tried out their highly regarded pizza, which met our expectations.  The apple bacon pizza was ahhh-mazing – definitely an indulgence but I enjoyed every bite.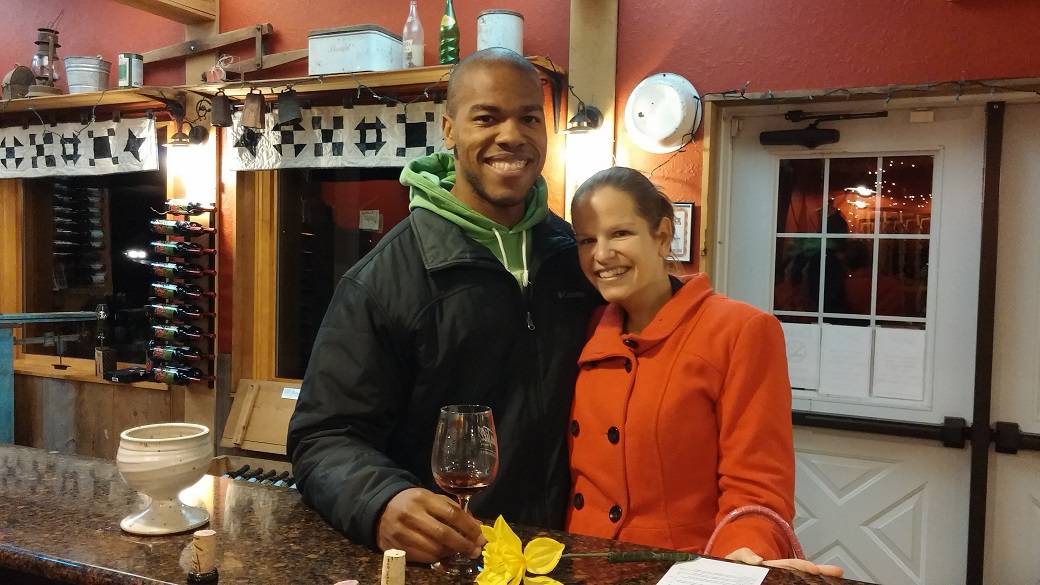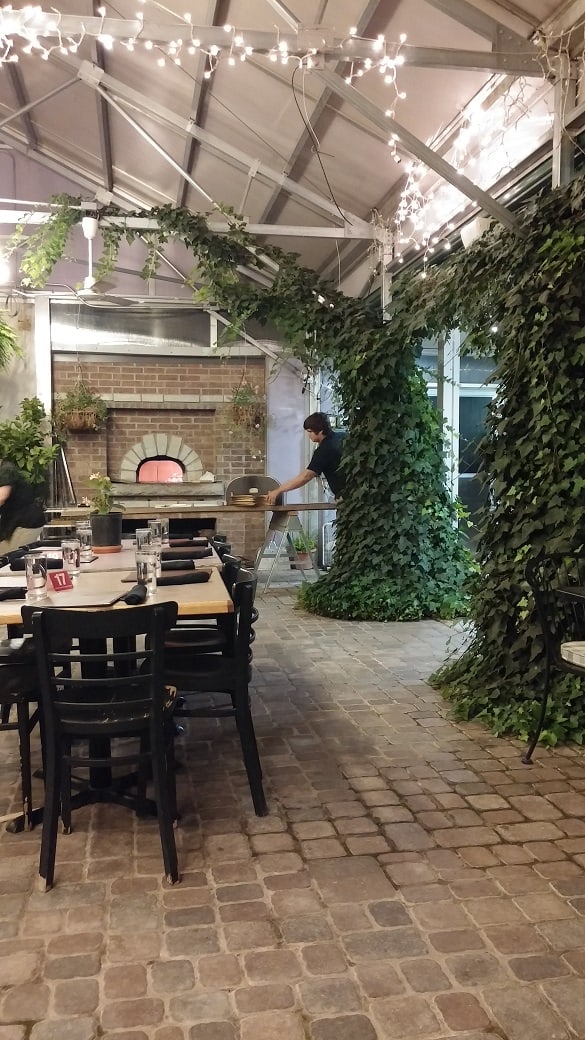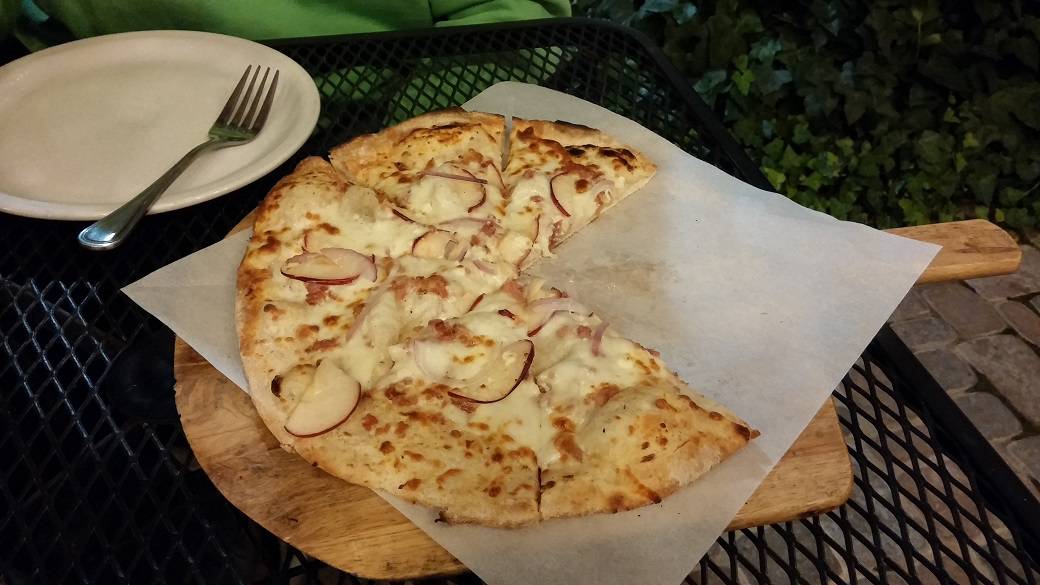 On Saturday, we hit up one of the Casinos for a bit in Kansas City, and then headed back to Excelsior Springs to check out their small "downtown" area.  It's basically just one roadway with a few shops, but they were all quite cute.  We went to Willow Springs Mercantile for a late lunch, which was lovely.  They offer free wine tastings, so Terry did another one of those while our meals were being prepared.  Plus, they had live music going on while we were there, and it was just a really cute, fun environment.  Saturday night, Terry and I hung out at the inn and enjoyed a few movies from their DVD library.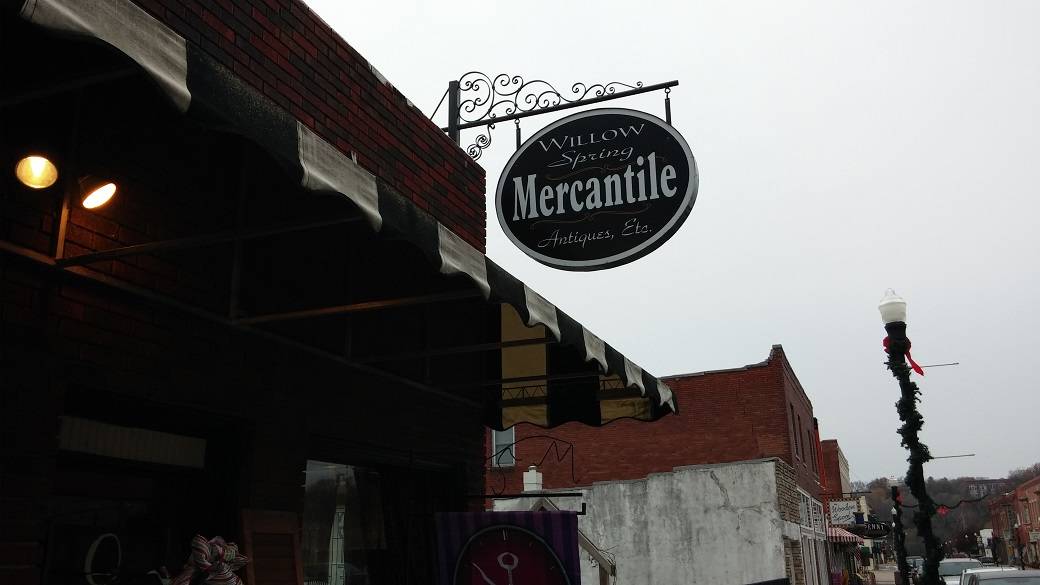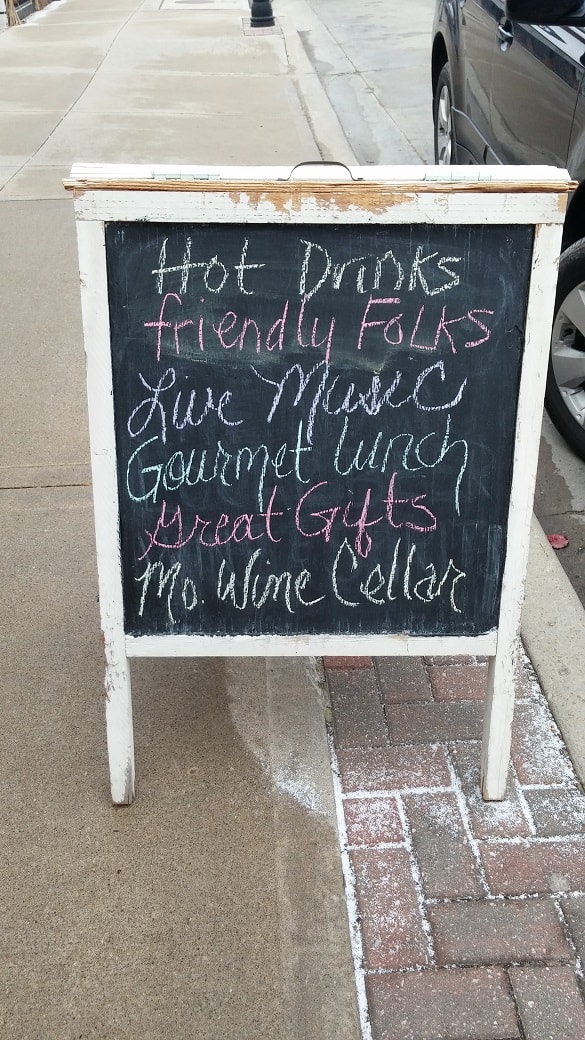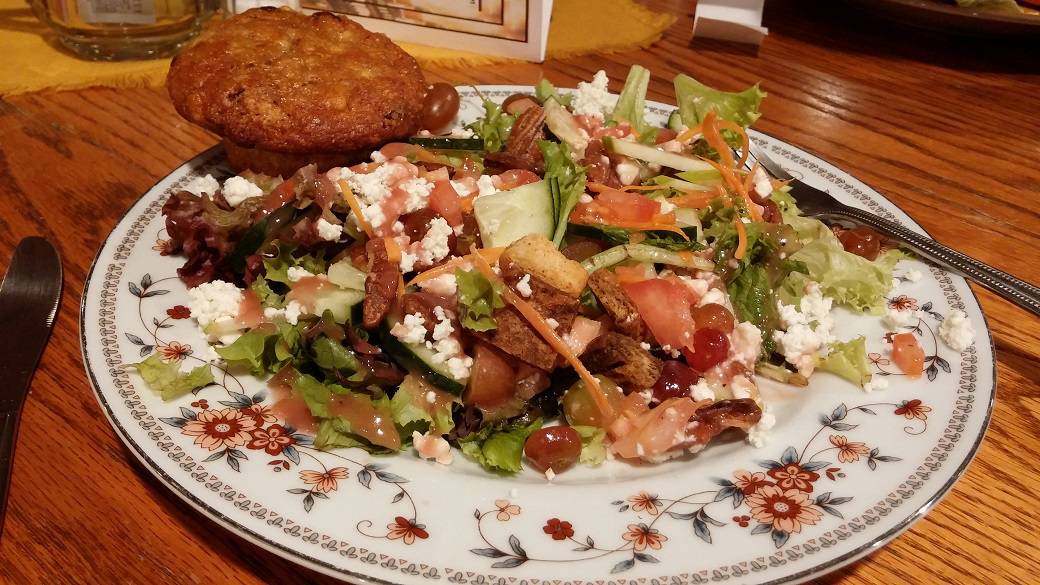 Sunday, we contemplated going to the chiefs game because tickets online were so cheap – only $12 a person at that point!  But, it was only 20 degrees outside and windy, so we decided against it.  I'm pretty sure I would have been freezing the whole time.  Instead, we headed over to Fence Stile Vineyard for another wine tasting – again, Terry doing the main tasting and me taking the teensiest of sips.  I was surprised how many vineyards there were in the area; I guess I didn't expect that from the Midwest!  Our favorite at this location was a warm mulled white wine that they had, which was so welcome on the cold day.  Terry got a mug of it after the tasting and we sat by the fire, chatting together and with some of the other people there.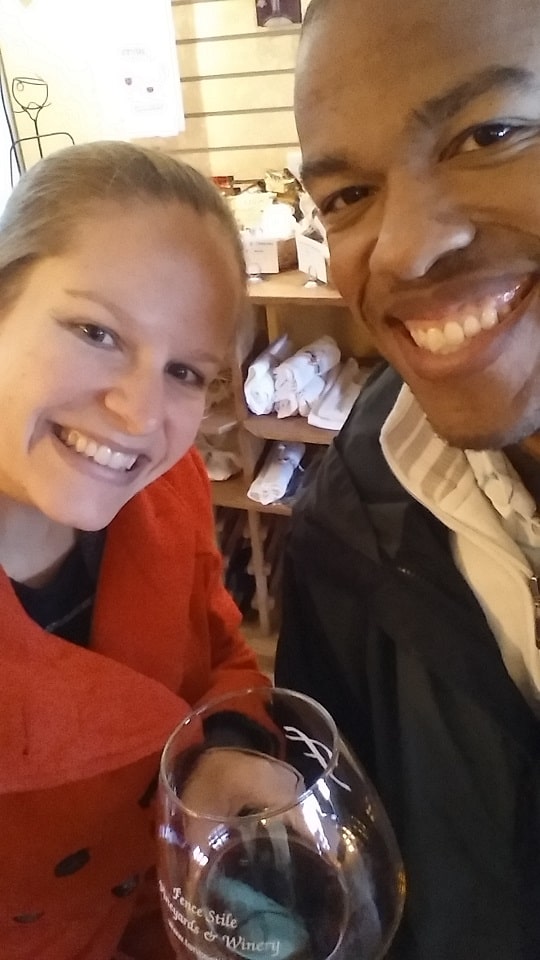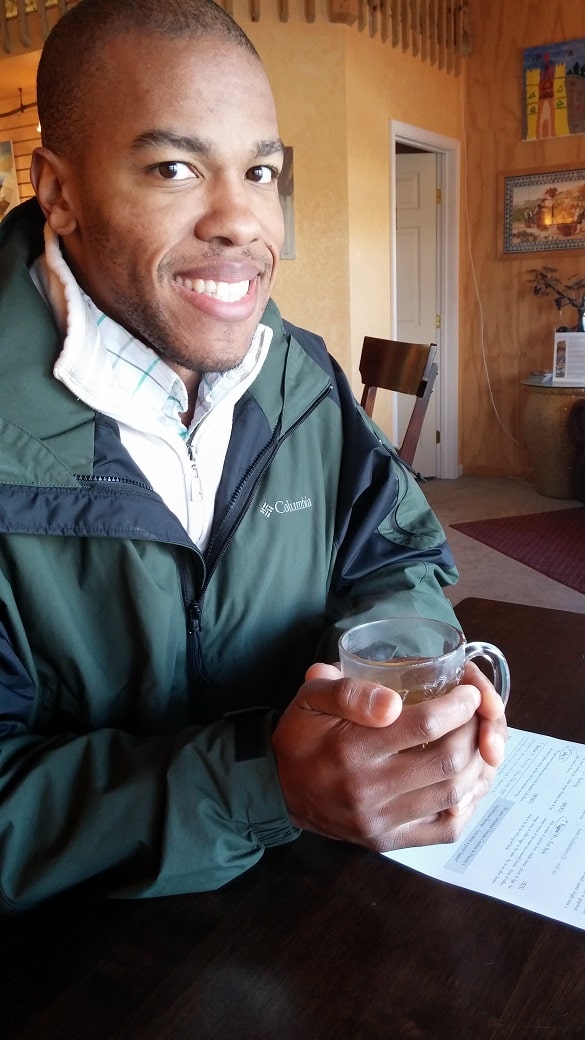 From there, we headed to Wabash BBQ in Excelsior Springs, which is a small restaurant & bar that we read had some amazing smoked meats.  The location itself has some interesting history, in that it used to be a train station stop from 1927 to 1933, connecting Excelsior Springs with train lines that could get to major cities like St Louis and New York.  By the 1930's, the highway system was expanded enough that the stop wasn't really needed, and it was closed down.  In the late 1930's, it was converted to a dairy, with a storefront for food sales – the sign from which still hangs in the restaurant today.  It was vacated in the 1980s, held a printing company for a brief time in the 1990s, and then was converted into Wabash BBQ in 1997.
Anyway – we got there for the last quarter of the chiefs game, so we sat in the bar area and watched that while we ate.  We ordered a sampler platter, which I seriously think had enough meat to feed 6 to 8 people (needless to say, we didn't eat all of it).  It was delicious though when topped with the BBQ sauce on the table.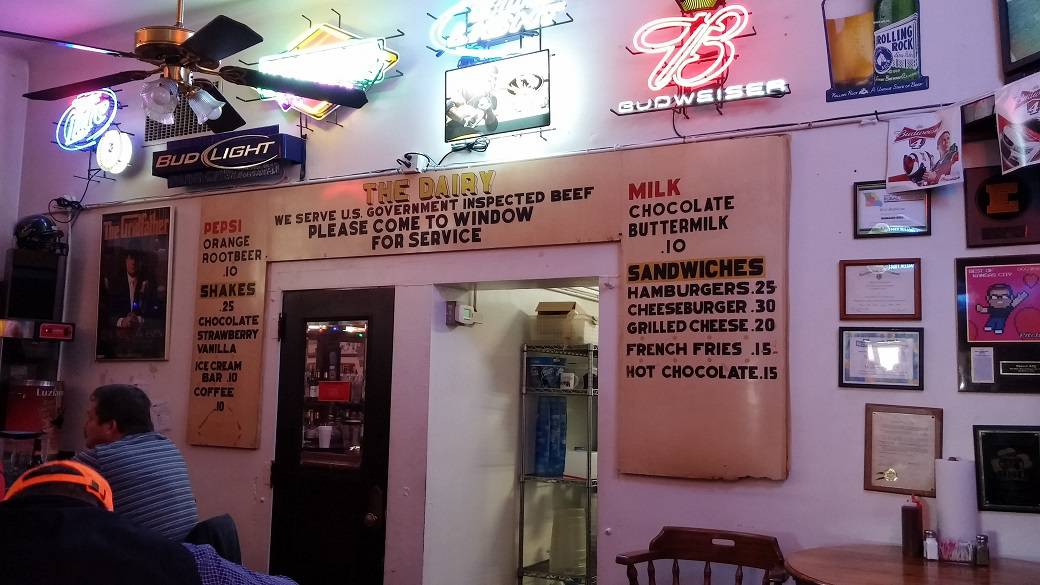 We spent the rest of the day at the inn, relaxing and enjoying some downtime.  We discovered Farkle in the Inn's game selection, which Terry and I became obsessed with and played several times.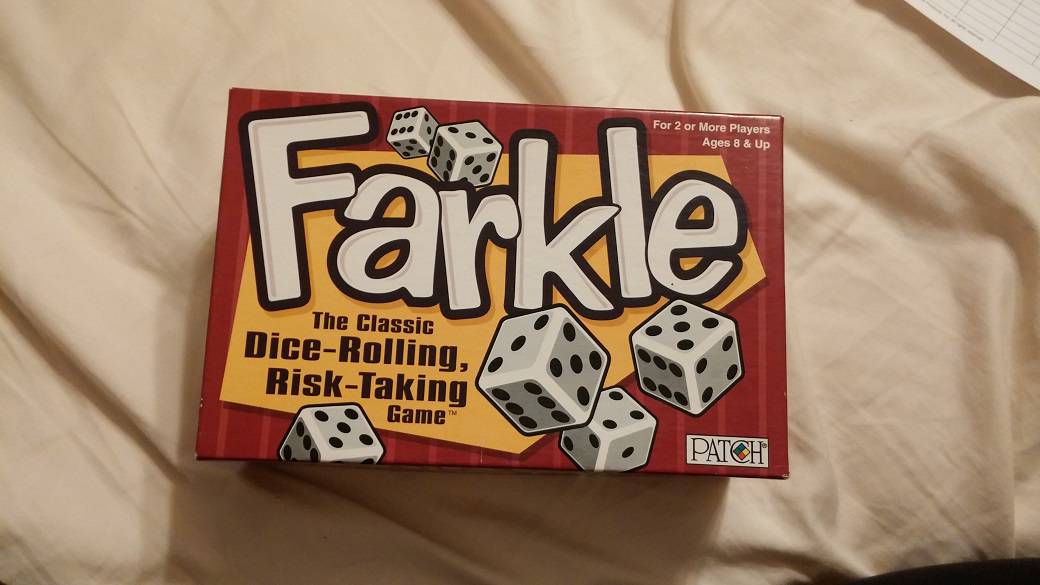 On Monday, we packed up and headed out to explore a bit before our flight that evening.  We went bowling at Retro Bowl in Liberty, and then headed to Kansas City to try Glace Ice Cream, which I had heard great things about.  They had an amazing selection and it was fun trying little spoonfuls of several flavors.  I settled on a scoop of caramel apple and a scoop of maple pecan, while Terry got a root beer float with salted pretzel ice cream.  Everything was so tasty.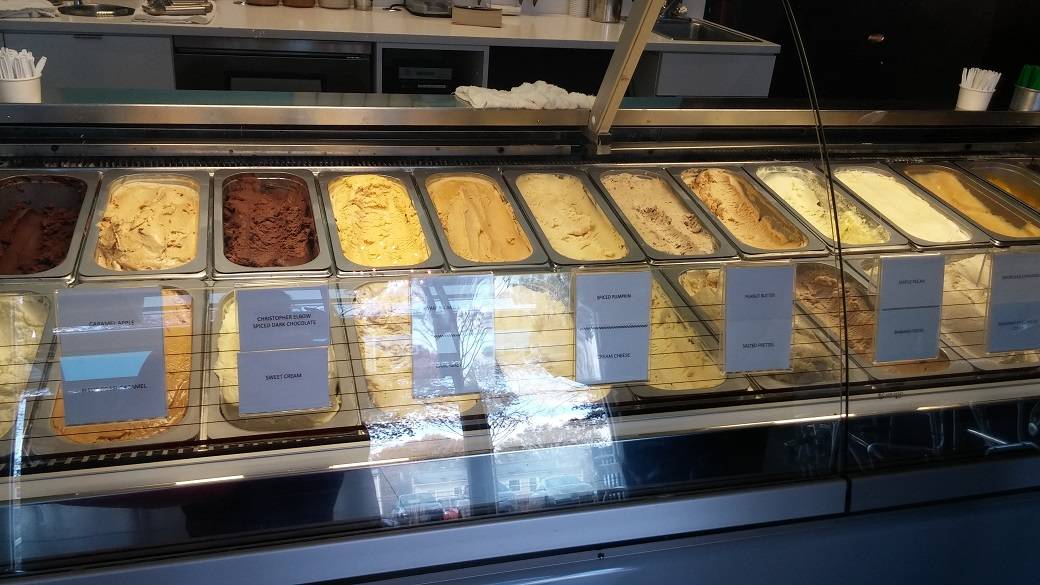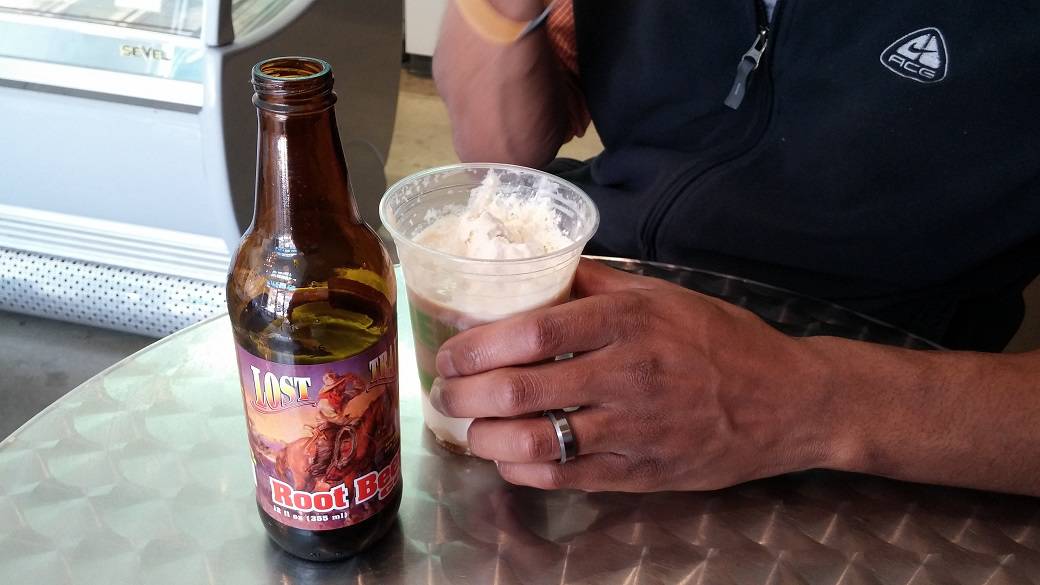 A little side note for those of you wondering if a dietitian is really talking about eating pizza, BBQ, and ice cream all in one trip – yes, I most definitely did.  And I don't feel guilty about it at all.  A healthy lifestyle is all about balance.  You eat the right stuff most of the time, enjoy some portion controlled treats occasionally (eating and enjoying the food, but not over-stuffing yourself), and keep your body moving daily with exercise.  That's my style, love it or hate it.
After the ice cream shop, we went to Country Club Plaza and walked around for a bit before heading back to the airport.  It was seriously an amazing trip and I highly recommend everything that we did.  If we had an extra day or two, we probably would have explored some of the other things Kansas City has to offer, like the WWI museum or the Negro Leagues Baseball Museum, as well as the city restaurants.  But overall I enjoyed staying in the small town outside the city and having peace and quiet!
The day after we returned to Massachusetts, our new lease started, so the past week we have been busy moving things from Mansfield to our new apartment in Shrewsbury.  I am so in love with this new apartment – it's gorgeous.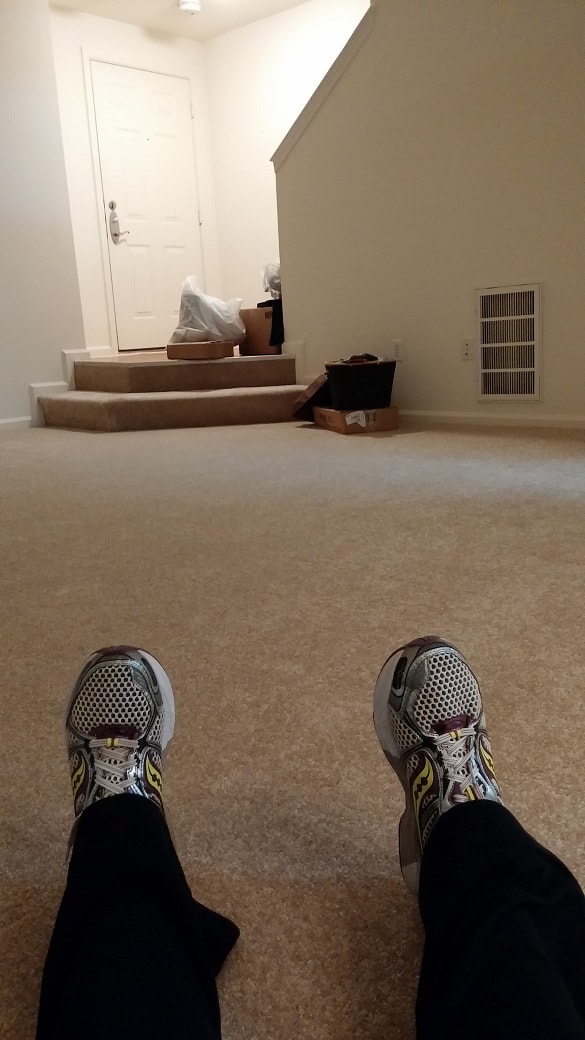 We finally got the last of our stuff moved up here yesterday, and I cannot wait I get everything organized over the next day or two.  My goal is to have it all done by Wednesday, so we can just relax in our new space for Thanksgiving.
Wow – this is an insanely long blog post, and if you're still reading, thanks!  I promise now that I'm back from traveling and all moved, my posts will be back to normal consistency.
Share with me:  What have you been up to the last week?!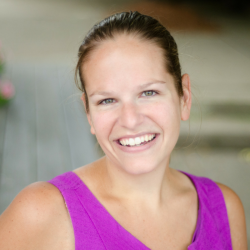 Latest posts by Chrissy Carroll
(see all)