At IDEA World's BlogFest this past week, I was able to attend "Running Secrets to Success: Skills and Drills for Trainers, a session given by Jason Karp. He is the owner Run-Fit and also has a PhD in Exercise Physiology. The session started with an in depth review of the science behind running, including discussions about cardiac output, VO2 max, metabolic energy production, and more. It was helpful to hear this background information, because it made the tips he described make sense to me from an evidence-based standpoint, which I always appreciate.
I want to share with you some of my favorite takeaways from the session about how to become a better runner. Note that these tips are primarily focused on distance runners, but some of them will apply regardless of your run personality.

How to Become a Better Runner:
1) Get enough mileage. In his words, "to run fast, you must spend a lot of time running slow", and cover a good amount of distance. For example, to run a good marathon, he recommends running a minimum of 35 miles per week. It's certainly possible to train for one on less – and in fact, both of my full marathons were run on an average of 20-30 miles per week – but if you're hoping to improve on time, you've got to add some additional miles in there.
2) Structure your training properly. This means incorporating a mixture of long runs, tempo runs (lactate threshold runs), and speed work (VO2 max intervals and/or anaerobic intervals, for those of you in the field!). The specific mixture of these workouts will depend on a variety of factors, including your genetic strengths, age, race distance, and more.
3) Keep your easy runs, well, easy. He listed 3 reasons for this, and they all make sense:
a. It decreases the chance of injury. If you go out balls to the wall every day, you have a great risk of injuring yourself because you're not giving yourself a chance to recover.
b. It improves your ability to do hard work on hard days, because your muscles are better recovered.
c. It allows you to build up extra mileage during the week.
4) Minimize risk of injury. The 3 most important factors that lead to injury are a large increase in training load, history of previous injuries, and females suffering from the female athlete triad. You can't do much about your history of injuries, but the other two issues are largely preventable.
Female athlete triad – This occurs when women have a combination of energy deficiency (not taking in enough calories to match their expenditure), menstrual disturbances, and bone loss. Generally, not eating enough leads to fat loss and hormonal changes that cause the missed periods and bone loss. Primary prevention: eat enough to fuel your training.

Increase in training load – I've always followed the rule of thumb that you want to avoid increasing training by more than 10% per week. He gave another rule that can be slightly more or less flexible, depending on your current running routine: Increase mileage by no more than 1 mile per day of training per week. In other words, if you currently run 20 miles a week over 4 days of training, your following week should be no more than 24 miles.
Along the same lines, never increase mileage and intensity at the same time, and every few weeks give yourself a recovery week where you cut back on mileage by about 1/3.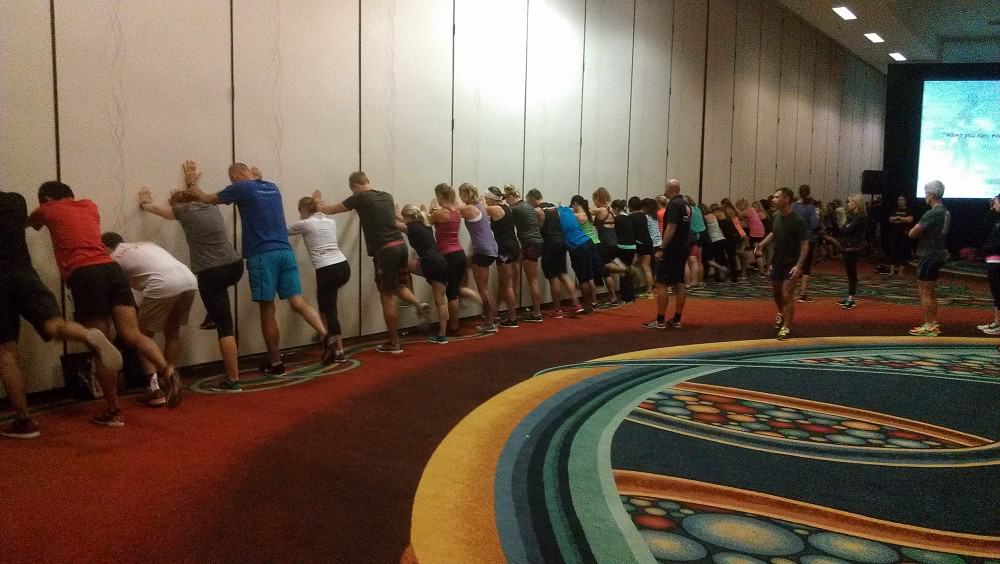 5) Consider working on technique. Interestingly, he suggested that where your foot strikes (i.e. midfoot vs. heel strike) isn't as important as where your foot lands in the center of gravity. We did some running form drills in class including high knee walks/runs, butt kicks, and slow movements cycling our leg in a running motion (you can find lots of suggestions online for running form drills if you're interested in learning about them!).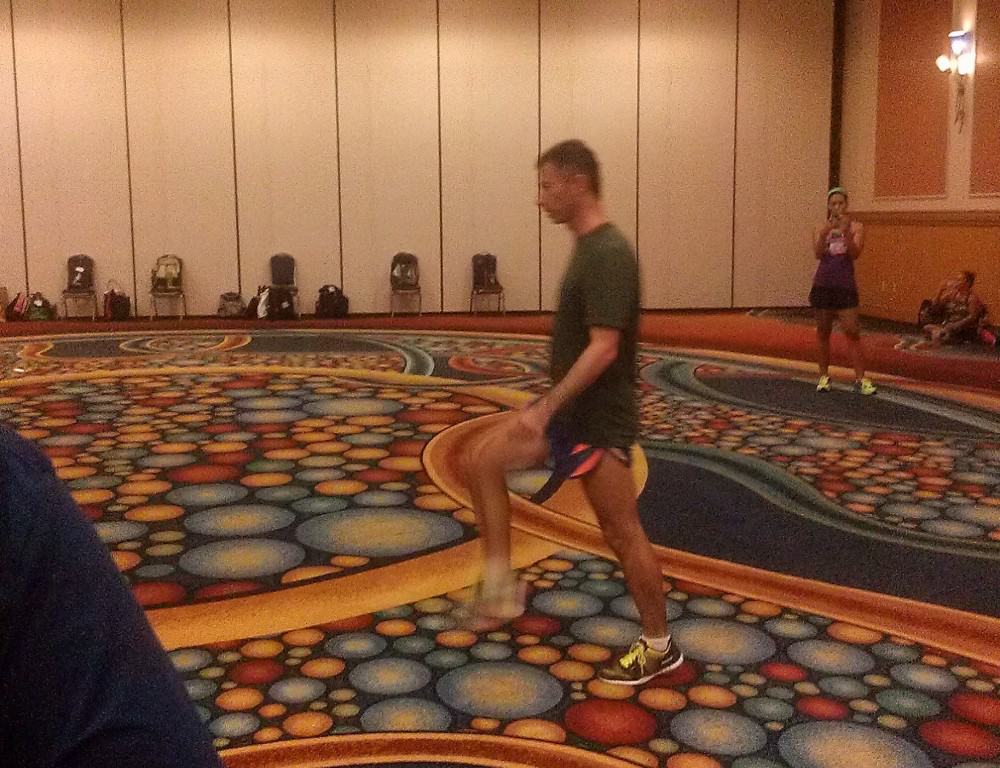 6) Last but not least – when you race, "run the first 1/2 to 2/3 of races with your head, and the last 1/2 to 1/3 with your heart."
Thanks to Dr. Karp for providing an interesting session!
Share with me: How have you improved your running ability (speed, time, distance, etc)?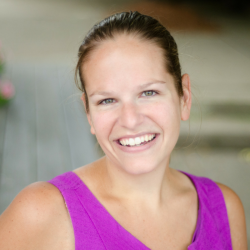 Latest posts by Chrissy Carroll
(see all)