Woah – my apologies for letting a whole week go by without one post! I've been traveling a lot the past week – NYC, then Vermont, and then headed out to Florida tonight. NYC was a business trip for Blogger Bash, which was a blast. Here's a recap – not super wellness related, but fun nonetheless.
The event was definitely more geared towards "mommy bloggers" – lots of toy company representatives – but it was still valuable. I got to connect with brands I enjoy, like GoGo squeeZ Applesauce, listen to a great panel discussion about blogging & traditional media, and I also meet a ton of other bloggers. Here are a few of the highlights…
We (finally) arrived, after a long bus ride! My intern Liz and I getting our photos taken at "Sweet Suite", a giant expo type event where you're able to play with products and sample brands.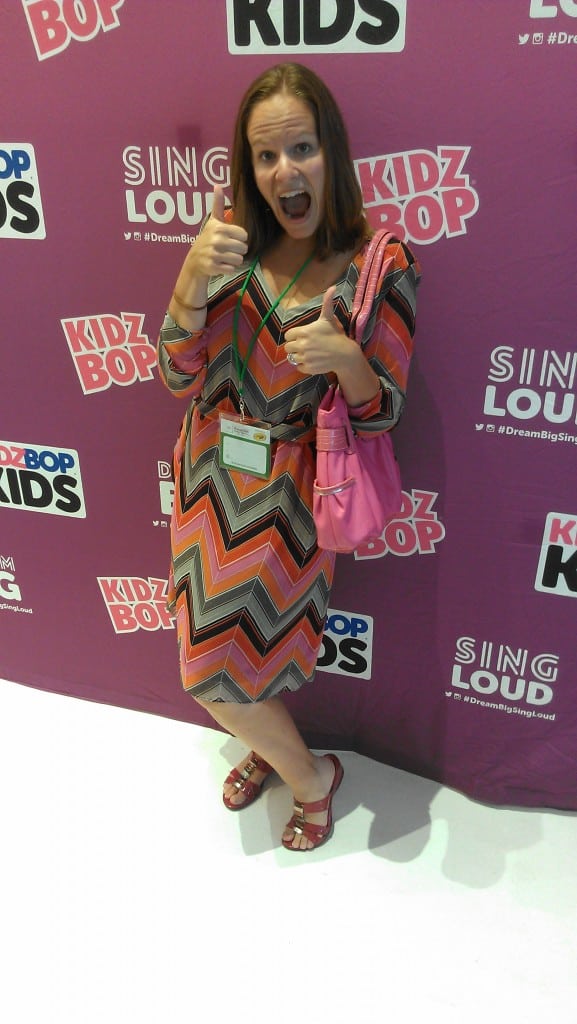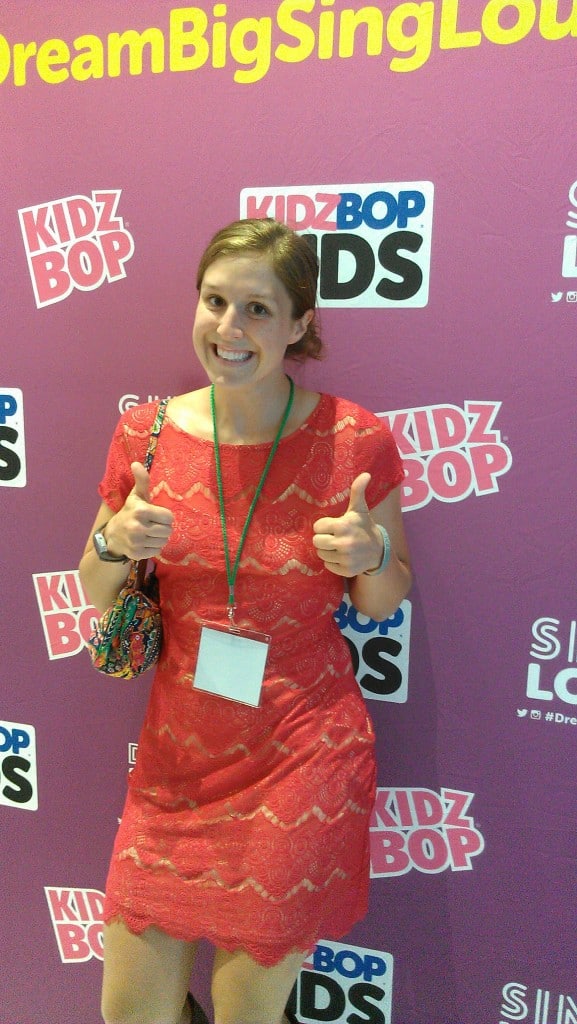 Getting serenaded by Kidz Bop. I love these guys and their music in my Zumba Kids classes that I teach at Derby Street Shoppes.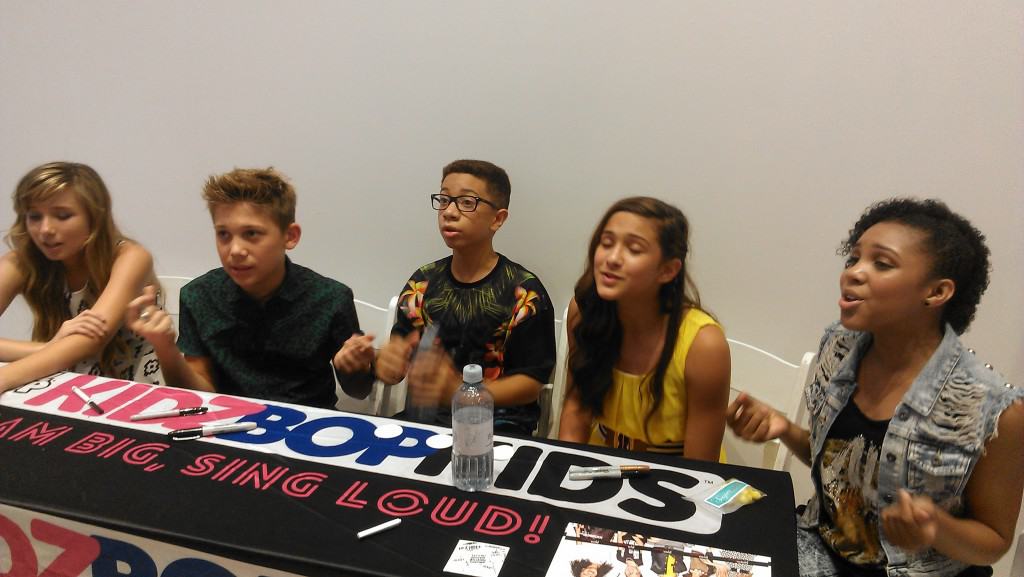 Some fun products I was able to taste. I am new to Rooibee Roo Tea, but LOVE that they make an unsweetened bottled red tea. The unsweetened bottles are super refreshing and have no calores, no sugar, and no artificial sweeteners. I may have drank 4 bottles one day.
Cover Girl sponsored some free manicures. I'm pretty frugal and don't treat myself that often, so it was exciting to get pampered a bit.
Carebears were one of the sponsors. We spent an absurd amount of time trying to figure out if this was a person, or animatronic.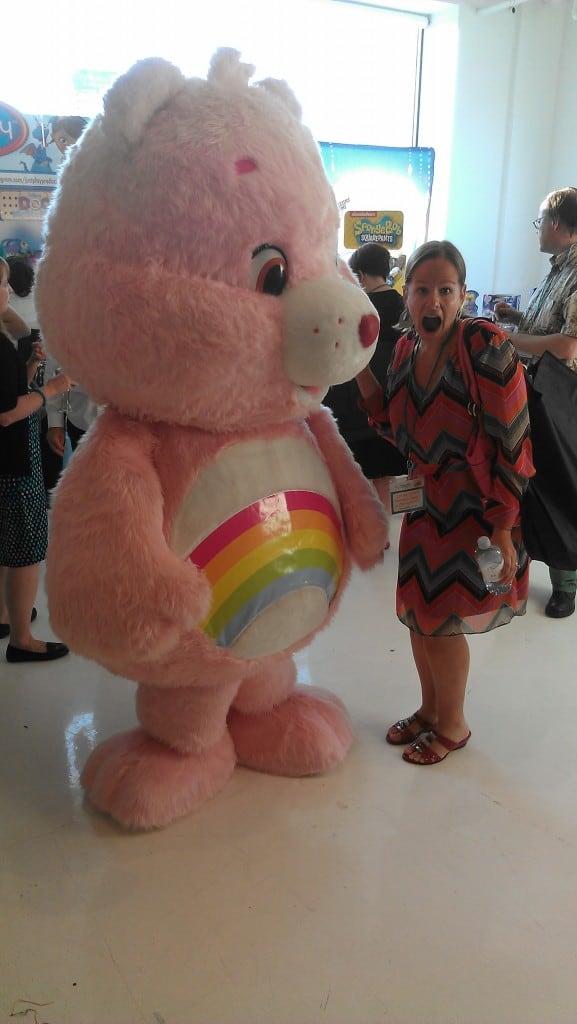 Towards the end of the event, there was a bar set up with a half naked fireman for photos, as well as cameos from Darren and Nattie from the WWE. I'm a huge Total Divas fan, so it was cool to be able to meet Nattie.
The next blogger conference on my agenda is IDEA World BlogFest, which is specifically targeted towards fitness bloggers, so I'm super excited about that one. It's a few weeks away and is in California!
Share with me – Have you been to any blogger events? What's been you're favorite?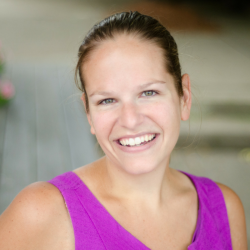 Chrissy Carroll is a Registered Dietitian and USAT Level I Triathlon Coach. She specializes in sharing nutrition and fitness tips, as well as recipes, for runners, triathletes, and active women.Chrissy holds a Bachelor's Degree in Nutrition, a Masters Degree in Public Health, and is also an ACSM Certified Personal Trainer.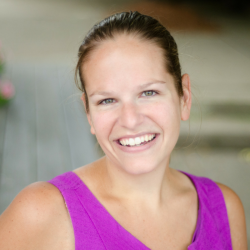 Latest posts by Chrissy Carroll (see all)