I've finally been able to get out and do some swimming this week, since we've got some warm weather up in the Northeast and the water isn't unbearably cold anymore.  Plus, I've got my first triathlon of the season on the 15th, so I figured it was about time to get some swimming in before that.  Yesterday, I went out to the lake on my lunch break, and today I met up with a friend for some early morning swimming.
Here's the thing – sometimes after swimming, I still have other fitness events a few hours later.  Case in point, tonight I've got two running groups to lead.  So I typically will just use a few wipes to clean off, and throw my hair up, rather than end up showering 3 times that day.  But you know how you get that ugly-post-swim-flyaway-hair?  (Or does that only happen to me?)
Well, I was happy to get some of these Bondi Bands to review and giveaway, because they're the perfect solution.  They're wide enough that they keep all the little flyaway hairs pulled back, they actually stay in place throughout the day (I hate headbands that constantly slide around on my head), and they're cute.   So if you're hopping out of the water without time to shower for a few hours, or you roll out of bed late and need something to make the thrown back hair look "fitness-chic," you may want to give these a try.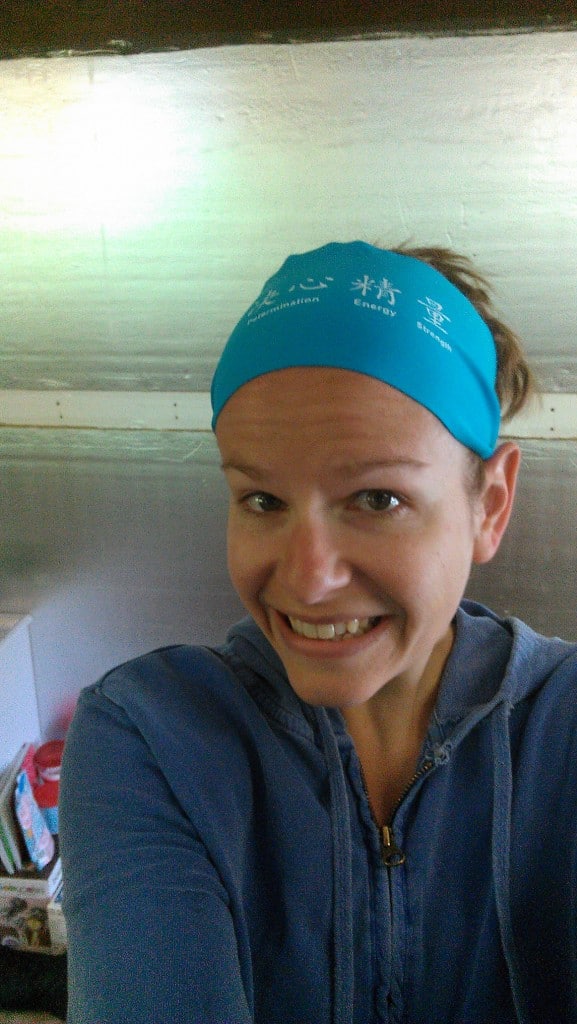 They're also great to use while running, especially if it's windy out, because it keeps the hair out of your face.  OK, OK, maybe the photo below is a bit of an exaggeration, but I know I hate hair flying in my face on a windy run 🙂
Discount code!!  Interested in buying one?  Check out the Bondi Band site and enter coupon code SWEATPINK for 10% off all items except Bargain Bin, Design Your Own, and Custom Items.  Good thru June 28th!
Giveaway!! Or, try to win one right now!  I'm giving away a Bondi Band to two readers – you'll receive one of these two choices: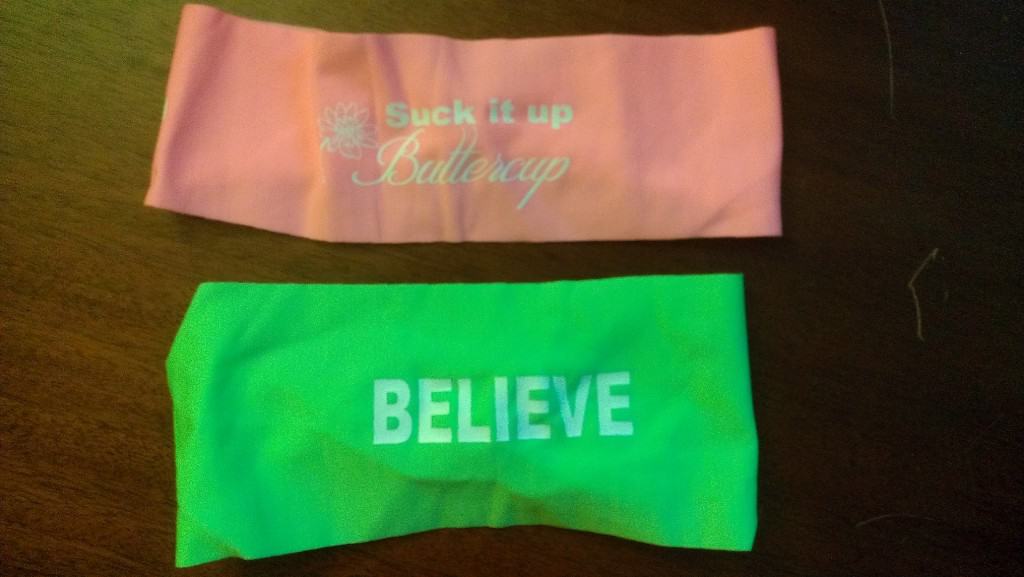 Enter using Rafflecopter below.
Fine print:  You must be 18 to win.  Upon winning, you will be contacted to provide a mailing address to send your Bondi Band.
Disclosure:  I received this opportunity through FitApproach/SweatPink.  Bondi Band provided a headband for the review, as well as the headbands for the giveaway.  As always, all opinions are my own.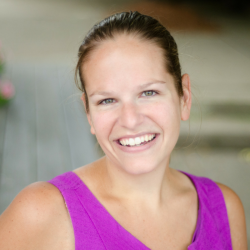 Chrissy Carroll is a Registered Dietitian and USAT Level I Triathlon Coach. She specializes in sharing nutrition and fitness tips, as well as recipes, for runners, triathletes, and active women.Chrissy holds a Bachelor's Degree in Nutrition, a Masters Degree in Public Health, and is also an ACSM Certified Personal Trainer.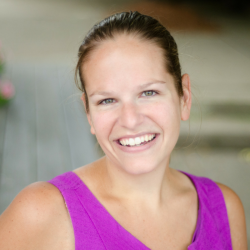 Latest posts by Chrissy Carroll (see all)