Earlier this month, California Walnuts invited me to a complimentary dinner with some other dietitians and an amazing guest – Dr. David Katz.  Dr. Katz is well known in the world of nutrition for having a pretty clear understanding of nutrition research and ways to communicate that data into messages for the public.  I was excited to hear him speak!
The dinner was at Committee in Boston.  I'd never been there before.  I am usually so lazy with going into the city (conversations in my head usually go "but then I'd have to drive alllll the way in? in traffic? and find parking?) – but I decided this was an event that I didn't want to miss (plus, they had valet, haha).
We got to the restaurant and I was really surprised that it was such a small, intimate dinner.  In my head I was expecting it to be a big room with lots of dietitians, but there were only about 10 of us there.  It was actually really cool to be part of such a special little event!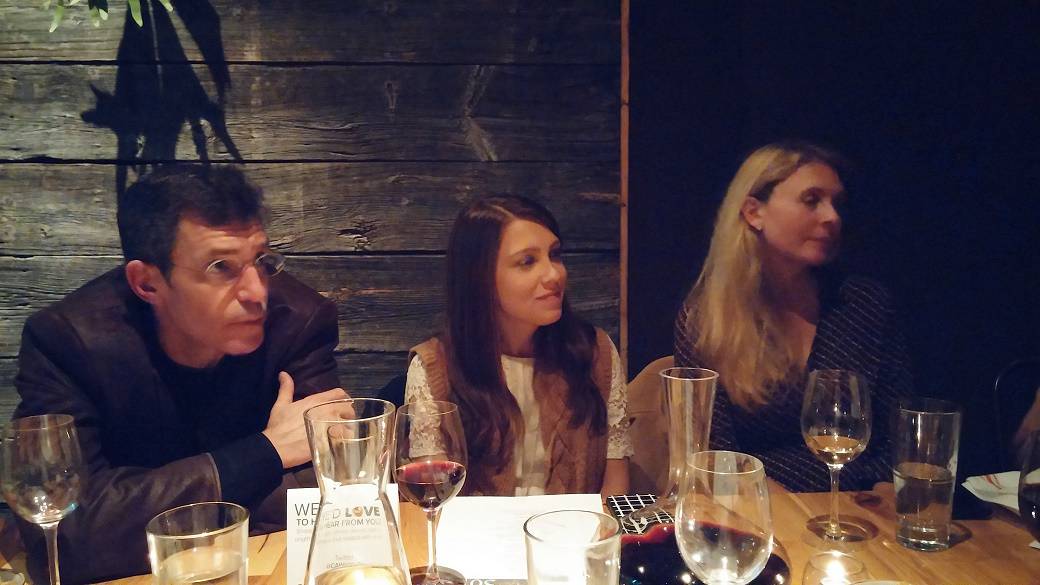 At the dinner, Dr. Katz talked about some of the latest issues on dietary fats.  It was great to hear him speak, because there's been so much misinformation in the media about this topic.  The takeaways from the dinner:
Eat whole, real foods as much as possible.
Focus on lots of nutrient-dense plant based foods – fruits, vegetables, beans, legumes, nuts, etc.
The media tends to lump together "saturated fat" – right now we have the people saying all saturated fat is bad for heart health, and we have the people saying "butter is back" that are making bulletproof coffee.  The reality is that some types of saturated fat most likely do have a negative impact on heart health (in particular excessive animal-based sources), and some types are probably innocuous.
Tagging onto the above message – Dr. Katz shared his opinion on coconut oil:  probably not harmful to heart health, but not the miracle super food that so many people claim it to be.
Nuts are a great source of healthy fats to include in the diet, with many research studies showing that nuts have a positive impact on weight management and cholesterol.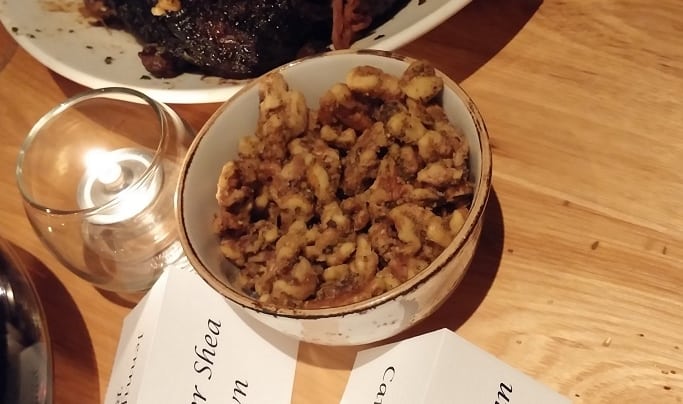 Nothing shocking or sensationalized – just the facts.  Unfortunately, most people don't want to read headlines that say "Eat lots of plant foods, minimize processed food, and get healthier!"  It just doesn't have the same appeal as the alarmist stuff.
I was also super impressed by both California Walnuts and the restaurant.  I had let them know ahead of time about my diet restrictions (as of now, still dairy/soy/egg free for nursing – though hopefully reintroducing them soon to see how it goes with my son) and they were working together to make sure I'd have something to eat.
This was probably the most accommodating dinner I've been to!  They had menus printed out for us that clarified everything, so I didn't have to ask a million questions.  And with the exception of 2 things, I could eat everything that was served at the dinner.  While I couldn't have the dessert, the waitress even brought me out a special dessert without asking that I could eat.  It was awesome.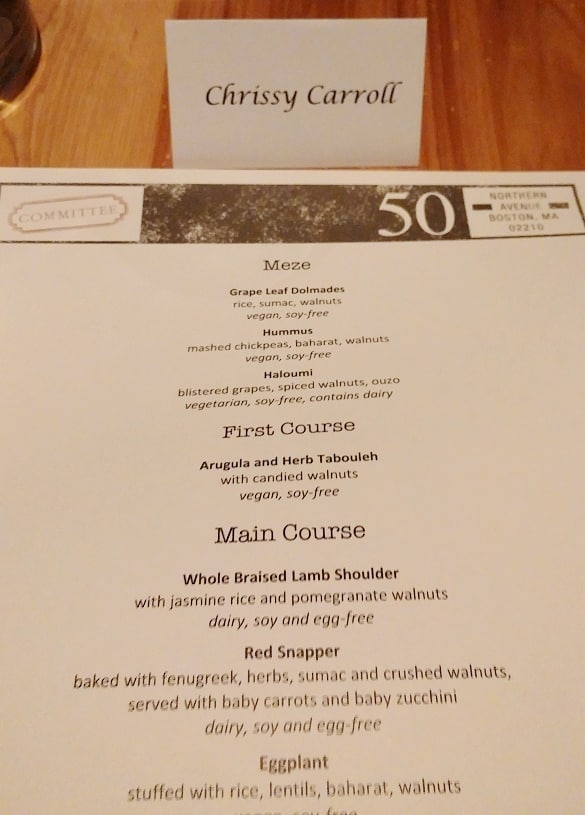 There were so many delicious parts of the meal – my favorites were the hummus and the braised lamb shoulder.  They were seasoned so well and had amazing flavor!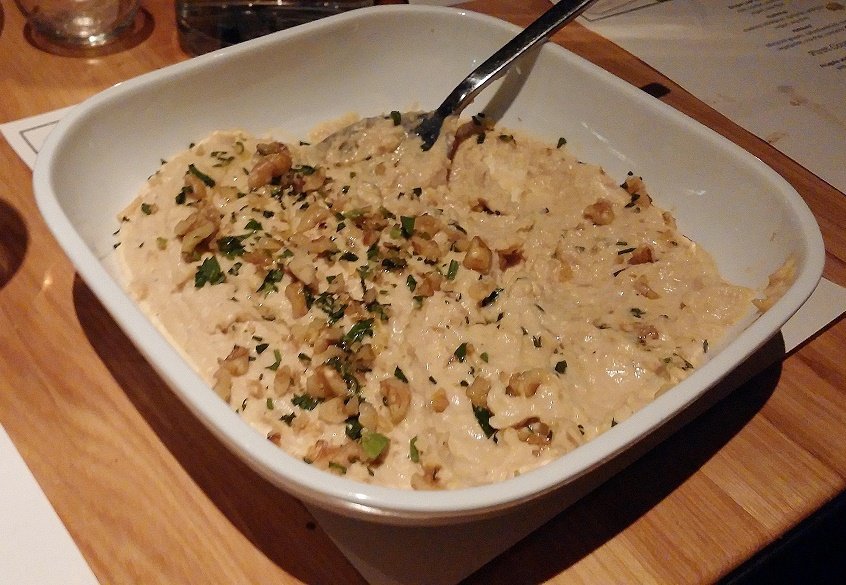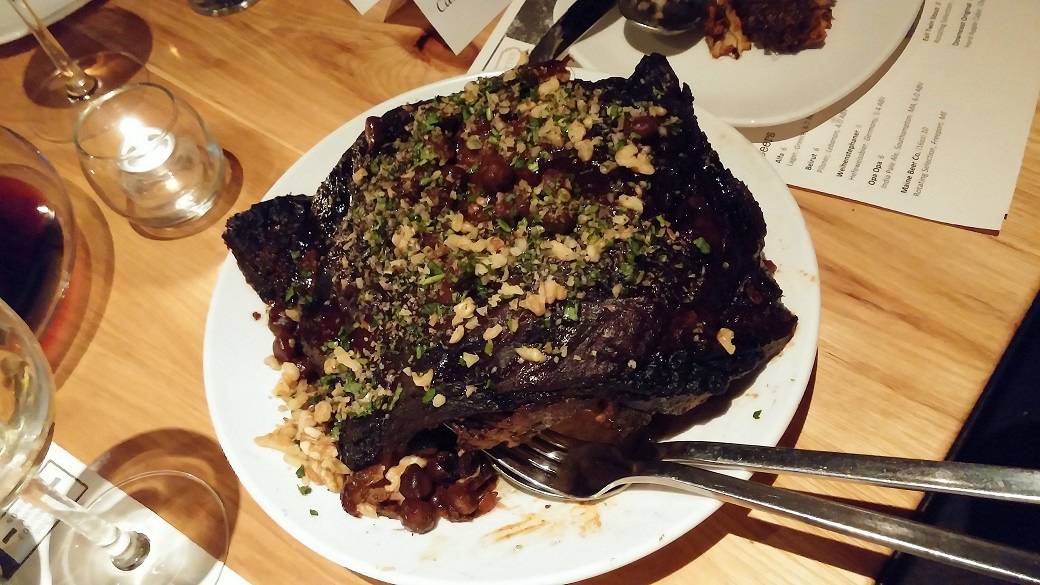 It was a fab event and I'm so grateful to have been invited!
Disclosure:  I was invited to this free dinner by California Walnuts, and received a small reimbursement for travel expenses.  I was not compensated for writing this post, and as always, all opinions are my own.
Share with me:  What's your opinion on the different types of fat?  Do you worry about it at all, or just eat what you want?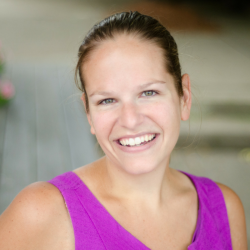 Chrissy Carroll is a Registered Dietitian and USAT Level I Triathlon Coach. She specializes in sharing nutrition and fitness tips, as well as recipes, for runners, triathletes, and active women.Chrissy holds a Bachelor's Degree in Nutrition, a Masters Degree in Public Health, and is also an ACSM Certified Personal Trainer.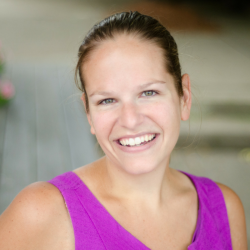 Latest posts by Chrissy Carroll (see all)