Looking for a comfort food recipe that's still made with clean, wholesome ingredients? This crockpot chicken soup with quinoa and sweet potatoes will satisfy that craving! Enjoy this guest blog post and recipe from Elizabeth at The Clean Eating Couple…
Ahh… winter.. don't you just love it?? I loved it at first… the pretty snow, enjoying a warm cup of hot chocolate, relaxing under piles of blankets. Except now, I'm not loving it so much. For a while, the highest temperature it was peaking at in Connecticut was 15 degrees (Brrr!) When the weather gets cold like this, there is really only one thing that helps me warm up… soup!
Since I like to prepare my meals in advance, the crockpot is one of my favorite kitchen tools… especially since all you have to do is turn it on and let it be! This Crockpot Chicken Soup recipe was the result of an experiment. One afternoon I didn't feel like going to the store, so I just threw everything together and hoped it would turn out good… it didn't just turn out good… it turned out great! This clean eating soup is loaded with veggies, beans, and quinoa. It is hearty, warm, and delicious. Plus: it only takes about 10 minutes of prep time! If you're looking for the perfect easy, one pot winter meal – look no further. This is truly delicious!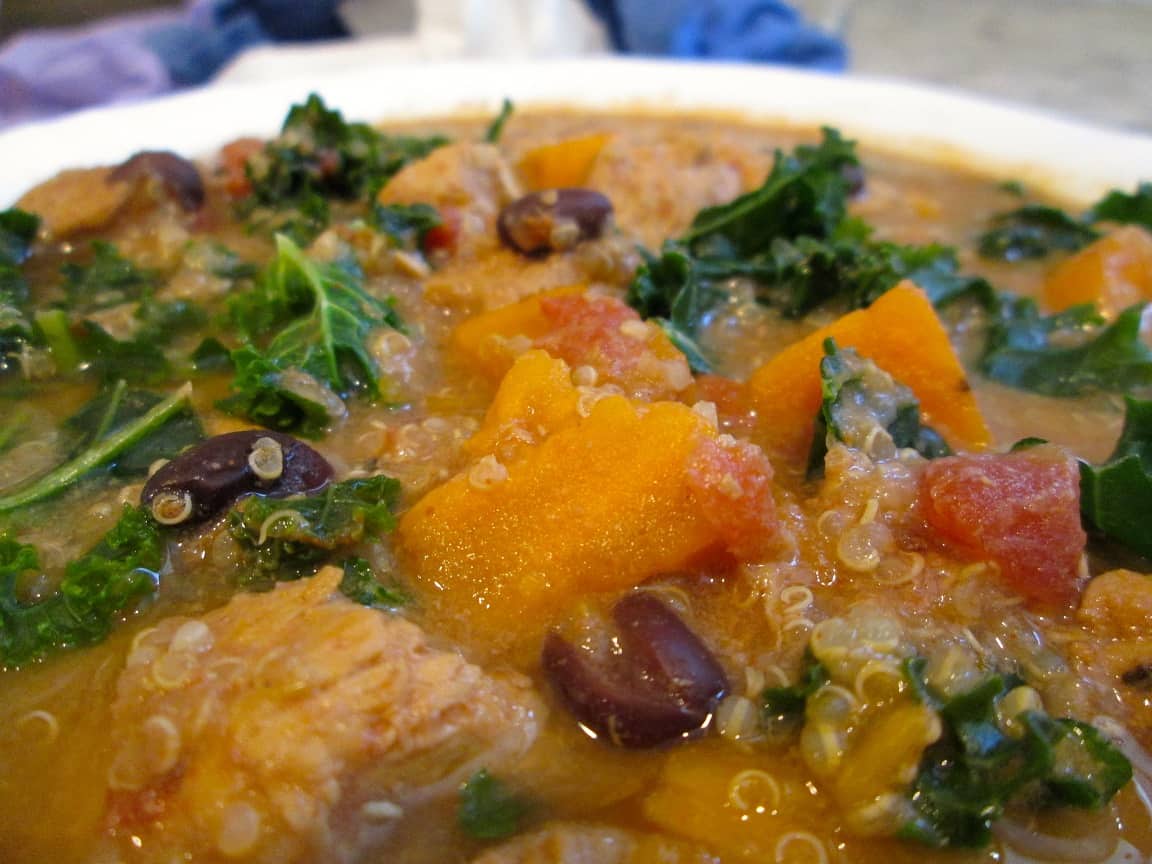 Crockpot Chicken Soup with Sweet Potatoes & Quinoa
Ingredients:
2 lbs boneless, skinless, chicken breast, chopped (Approx 4-5 breasts)
1 c quinoa
3 sweet potatoes, cubed
3 carrots, sliced
1 can no sodium added black beans (rinsed and drained)
1 can no sodium added chickpeas (rinsed and drained)
1 15 oz can tomato sauce (no sugar or salt added)
5 cups no sodium added vegetable broth
1 tsp paprika
1 tsp chili powder
1 tsp pepper
salt to taste
4 cups kale – on the side (added in before you serve)
Directions:
Cut chicken in to one inch cubes. Chop vegetables into small pieces. In a crockpot, combine all ingredients except kale. Stir, and cook on high for 4 hours in the crockpot. (I stirred mine once every hour, but I'm sure it would be fine if you couldn't). Just before serving, stir in kale pieces and allow them to welt slightly. Serve and enjoy!
About Elizabeth:
Elizabeth Falcigno is the co-creator of The Clean Eating Couple, a full time student, and fitness enthusiast. She is currently a senior at Quinnipiac University, and will graduate in May of 2015 with a B. S. in Marketing. After graduation she plans to work in food or fitness marketing, and study to become a NSCA Certified Personal Trainer. After being fed up with feeling unhealthy, Elizabeth started to hit the gym, and change her diet. She never looked back. Now she spends her free time working out, creating new recipes and running The Clean Eating Couple's website. She hopes that her clean eating recipes, and fitness advice will help inspire others to make a change to a healthier lifestyle.
Connect with Elizabeth on her blog, instagram, and pinterest!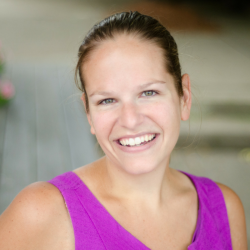 Latest posts by Chrissy Carroll
(see all)