Even though I'm not quite ready for the summer to end yet, I have to admit – this year I am really excited about the fall.  I'm not sure why I'm so excited this year, but I can't wait for the crisp air, the changing leaves, and all the fun activities that fall offers.
This past year, I've started putting together bucket lists for each season to encourage me to get out there and enjoy seasonal activities.  Plus, the lists serve as a great resource when you're sitting around asking your significant other or friends "What do you want to do?" and they reply with "I don't know, what do you want to do?"
Below is my fall bucket list – feel free to pin it as a reminder of fun activities you can do this fall.  In true Snacking in Sneakers fashion, it's all about balancing fitness, food, and fun – so you'll see activities related to all three.
Share with me – what fall activities are you most looking forward to?  Anything you're looking forward to that I may have missed?  If so, I want to hear it!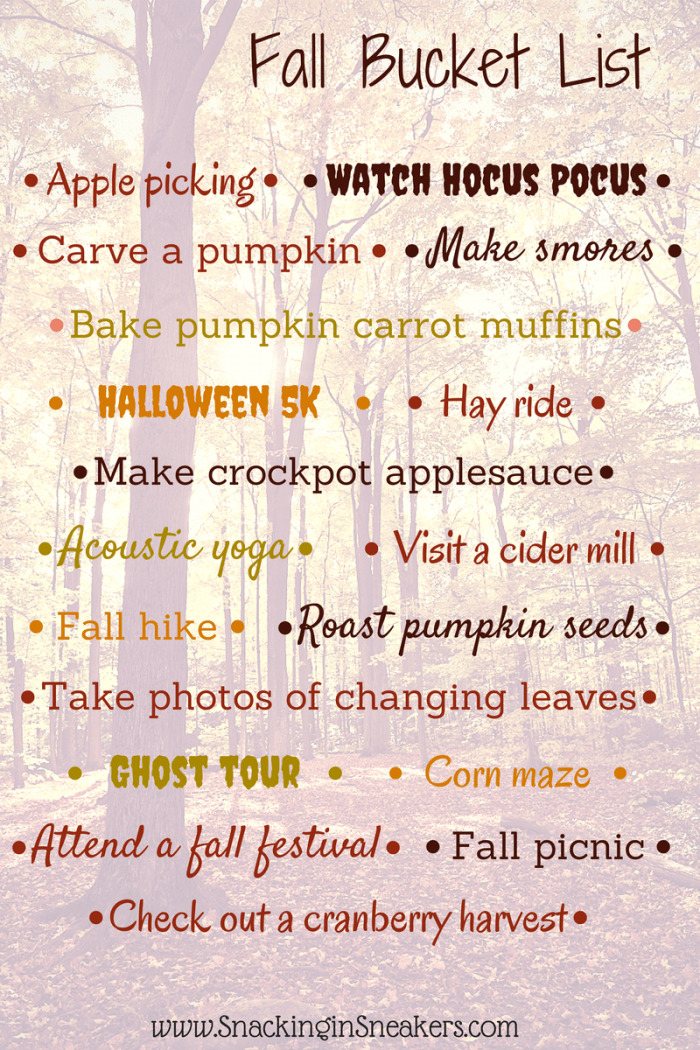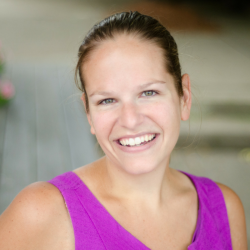 Latest posts by Chrissy Carroll
(see all)