I'm super excited for the Farm to Fork Fondo coming up in the Hudson Valley this weekend. The scenery should be beautiful, I've got my husband and a few friends/readers that I know are planning to ride, and I'm pumped about the farm-fresh treats I'll get to taste.
I've spent the last six weeks getting ready for this ride, which isn't a ton of time but hopefully adequate. I was training for my half marathon up until that race took place on May 1st, and then I was able to switch gears (get it?!) and focus a bit more on cycling. I really enjoy being able to mix it up like this throughout the summer!
Most weeks I was able to get in two sessions on the trainer and one ride outside on the weekends. We'd typically drive down to my husband's parents' house on the weekends so that they could look after our son while we took some time riding. It has been a little tough finding time to ride while having the little one at home. Certainly not as easy as throwing him in the jogging stroller for a run. Luckily I've been able to improvise by taking a few spin classes at the YMCA which has childcare, so that's allowed me to get in some sessions on days where I couldn't use the trainer at home or get outside for a ride.
One thing I'm a little nervous about is that our outdoor rides here are mostly flat, and this Hudson Valley ride is going to be hilly. I'm hoping the recent spinning classes (which I had actually never taken before until the last few weeks! So fun) will help since I kept pumping up the resistance.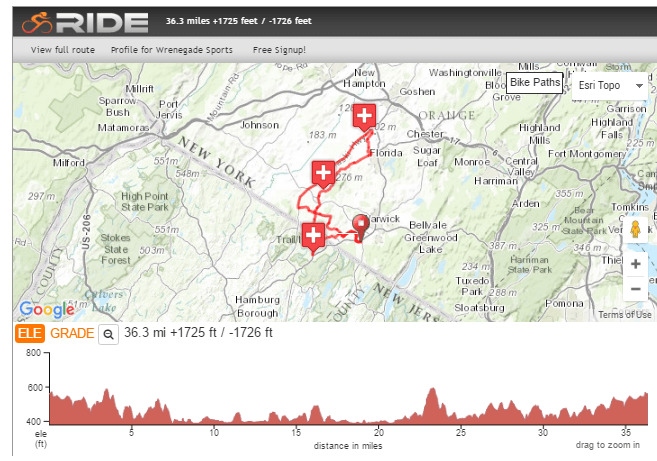 The other challenge I've faced is that my foot has been acting up again! I find this SO frustrating since I trained for the road race and it felt pretty good throughout, yet cycling – which you would think is way less pressure on the foot – seems to be aggravating it. I almost wonder if it's the way that I position my foot on the pedal or something. Depending on how it feels for the ride Sunday, I may end up dropping from the 36 mile ride to the 12 mile ride. I really don't want to have to do that, but we'll see what my doctor's input is on the mileage.
Either way, I cannot wait to get out there and ride this weekend. I've felt pretty strong on the bike for my standards – let's be realistic, I'm slow no matter what but I feel good about my own pace. I've been looking forward to this event for two months now and it is sure to be fabulous. Keep an eye out on Instagram for my live photos from the event, as well as the blog later next week for a ride recap.
And while the Hudson Valley Farm to Fork Fondo ride this weekend is officially sold out, if this post has you itching to get out there and ride you can still check out one of the other three locations this year:
Share with me: Do you have any events coming up this weekend? Are you participating in any of the other Farm to Fork Fondo events this summer? For my cyclists out there – has anyone else ever had a foot injury aggravated by the bike?
Disclosure: I have partnered with Wrenegade Sports to promote this event and in exchange was provided a free race entry.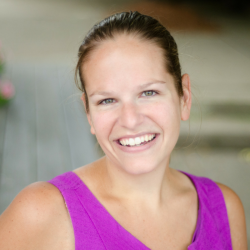 Latest posts by Chrissy Carroll
(see all)