Disclosure: I was given a free ticket to the GFAF expo in exchange for participating on the blogger team. I was not compensated for writing this post. As always, all opinions are my own.
Did you have a chance to make it over to the Gluten Free Allergen Friendly Expo in Worcester this weekend? If not, don't worry – I made sure to sample all the foods for you, haha! Seriously, I had a blast at the event. I ate my way through the expo hall (make sure to only eat small bites though so I wasn't leaving there feeling like I just ate a way too big Thanksgiving dinner) and got to bring home tons of samples and coupons.
It's always fun for me – both as a dietitian and someone that just loves to eat – to explore new food products on the market. I wanted to share some of my favorites that I came across at the GFAF expo!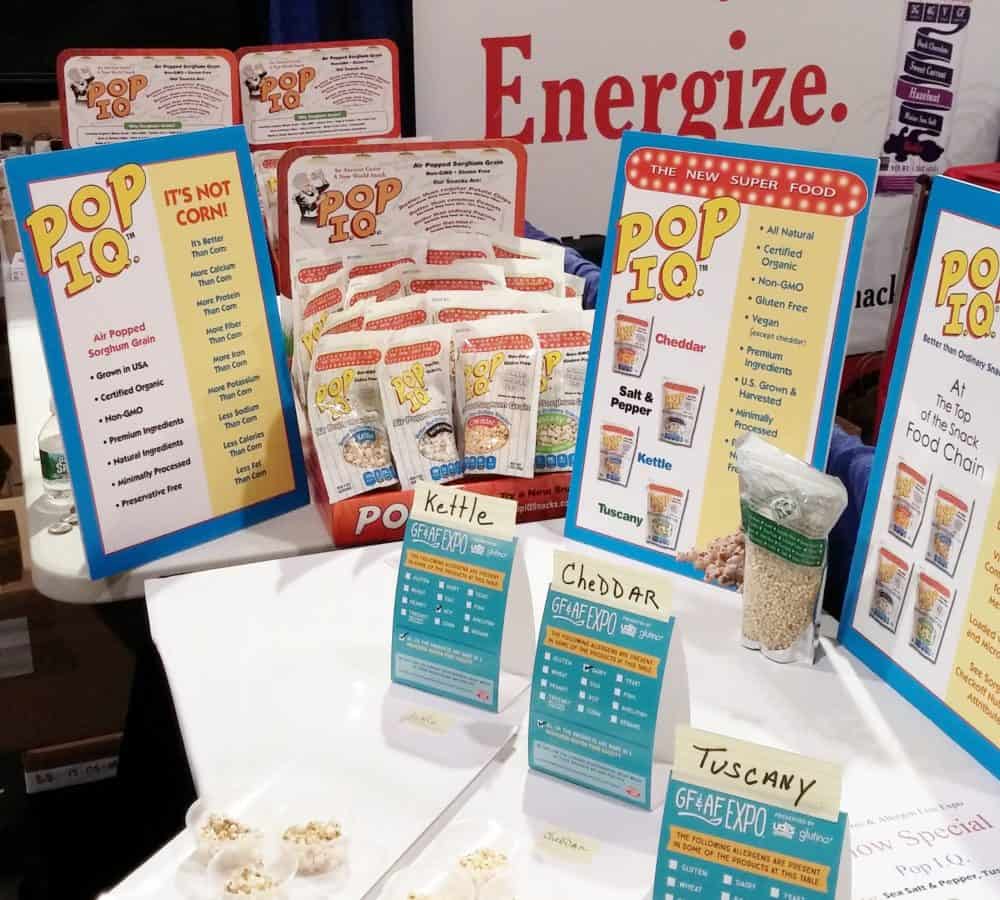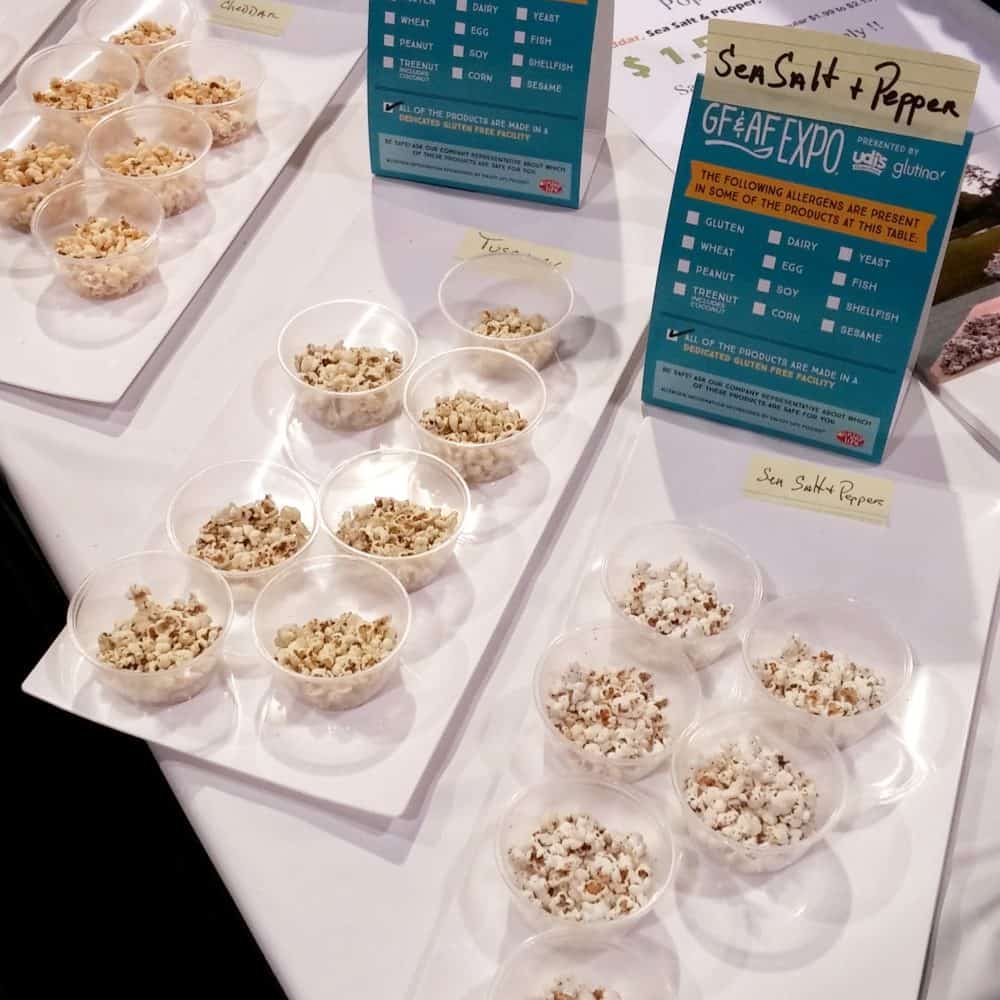 1. Pop IQ Popped Sorghum
Can you believe that's not popcorn in the photo? It's actually popped sorghum, a different type of grain! I was excited to try this since I had never seen it anywhere before. It tastes very similar to popcorn, but is considerably smaller and doesn't have that hull that gets stuck in your teeth (#winning). I loved this brand's sea salt and pepper version – so tasty! I could really picture myself digging into this salty snack a little while after a long run (with a big glass of water of course). And it's got just 4 ingredients: sorghum, sunflower oil, black pepper and sea salt.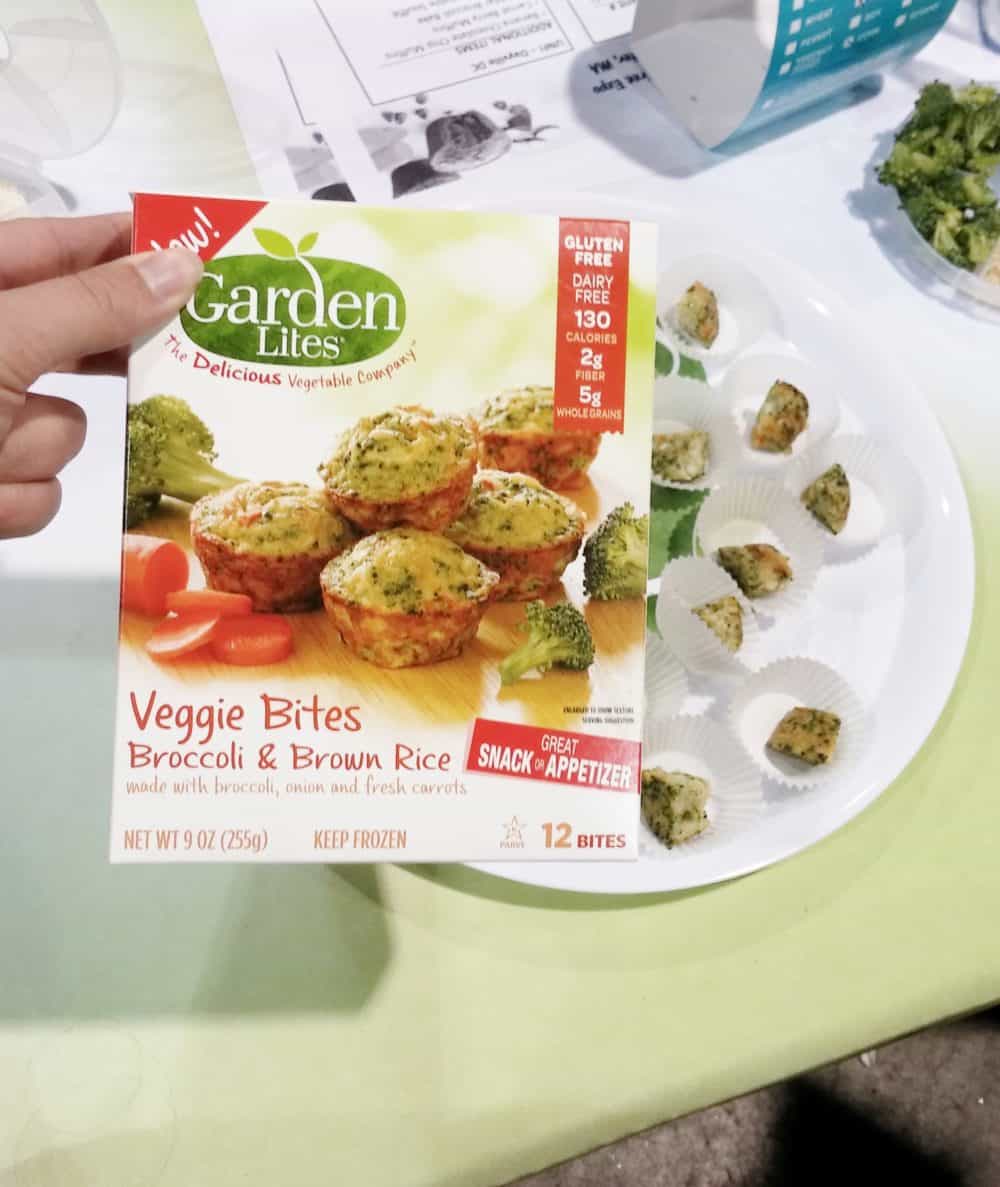 These may have been around for a while but this is actually my first time tasting them. I loved these! They are little frozen bites that you can cook in the oven or microwave, and they are perfect for a snack, appetizer or breakfast. The best part? The first ingredient in them is broccoli! I could see this as a great option for the kiddos. Four veggie bites contain 130 calories, 5 grams of fat, 16 grams carbohydrate and 6 grams of protein – along with 25% of your daily Vitamin A and Vitamin C needs!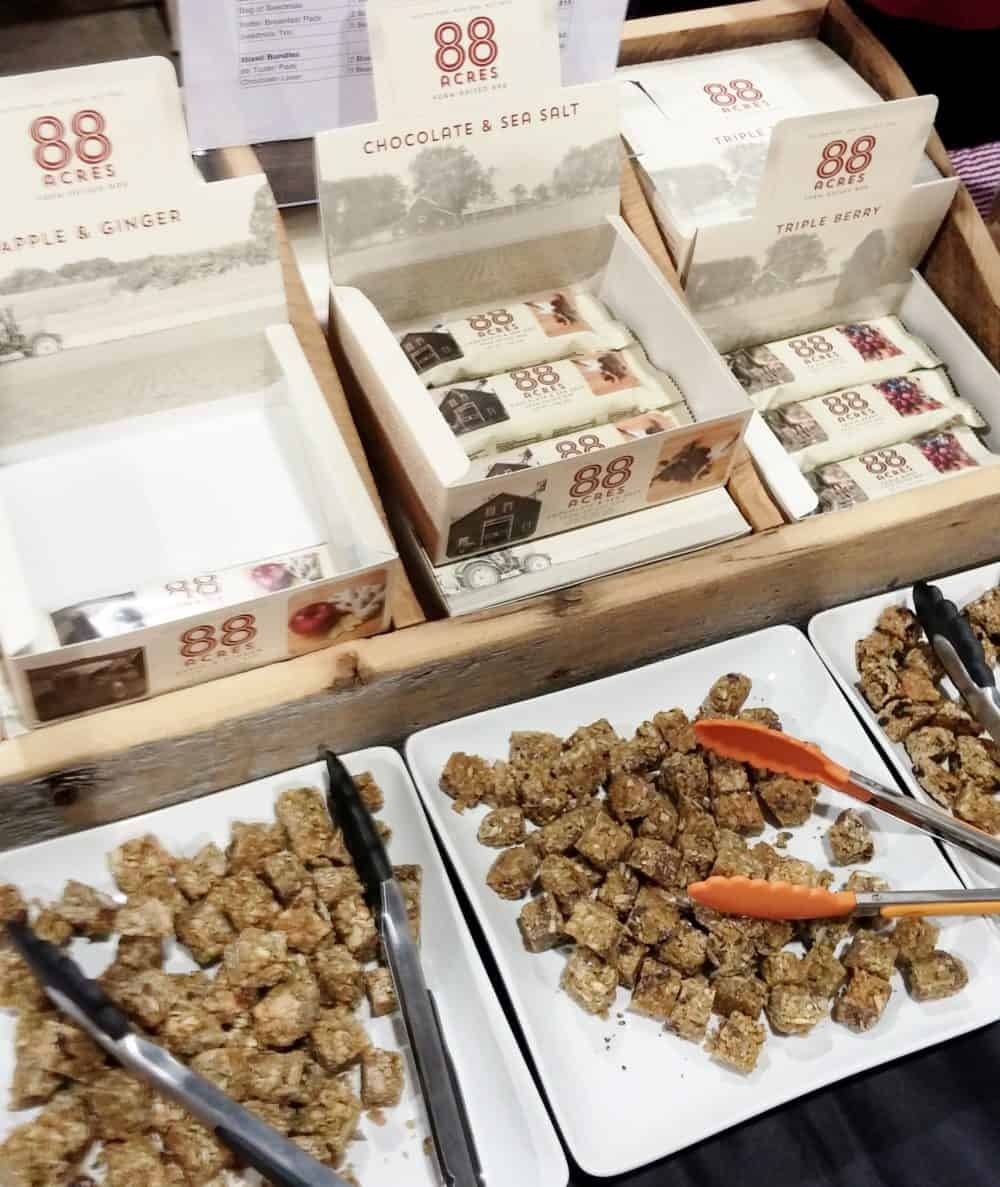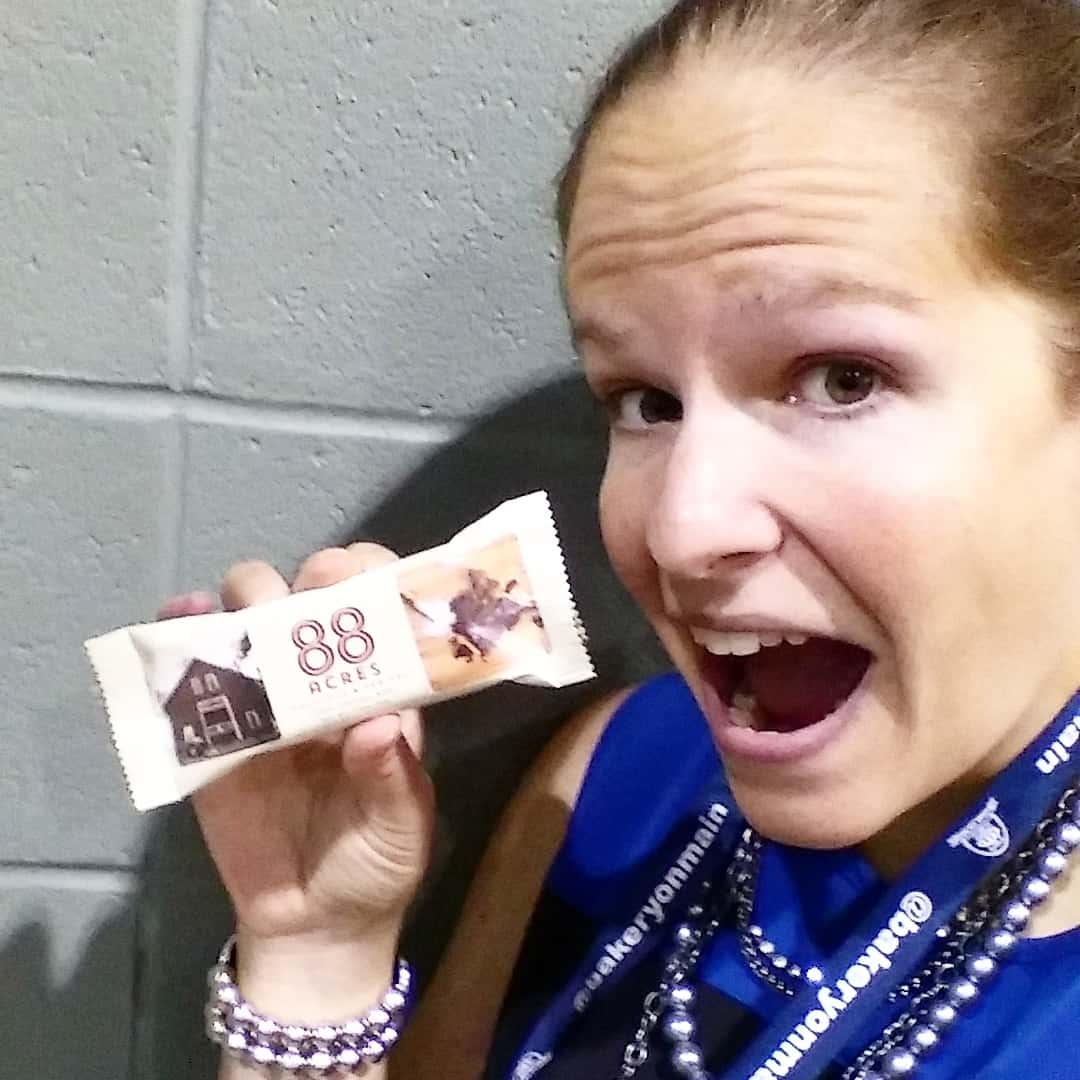 3. 88 Acres Bars & Seednola
These were in my favorites roundup last year but I had to put them back in this year because of their new product. 88 Acres makes these ah-mazing granola bars that are top 8 allergen free. They were a saving grace for me last year when I was nursing my son and we were trying to work through his food allergies. The dark chocolate and sea salt is seriously SO good. And the ingredients are top notch. Anyway, the new product they're making is a granola (they call it "seednola")! What I love about this is that they decided to make this product when they were realizing the edges that were being cut off of the granola bars in production were going to end up being wasted. So what better way to eliminate waste than to take those crumbled edges, pop 'em back in the oven and crisp them up a bit, and boom – you've got a granola!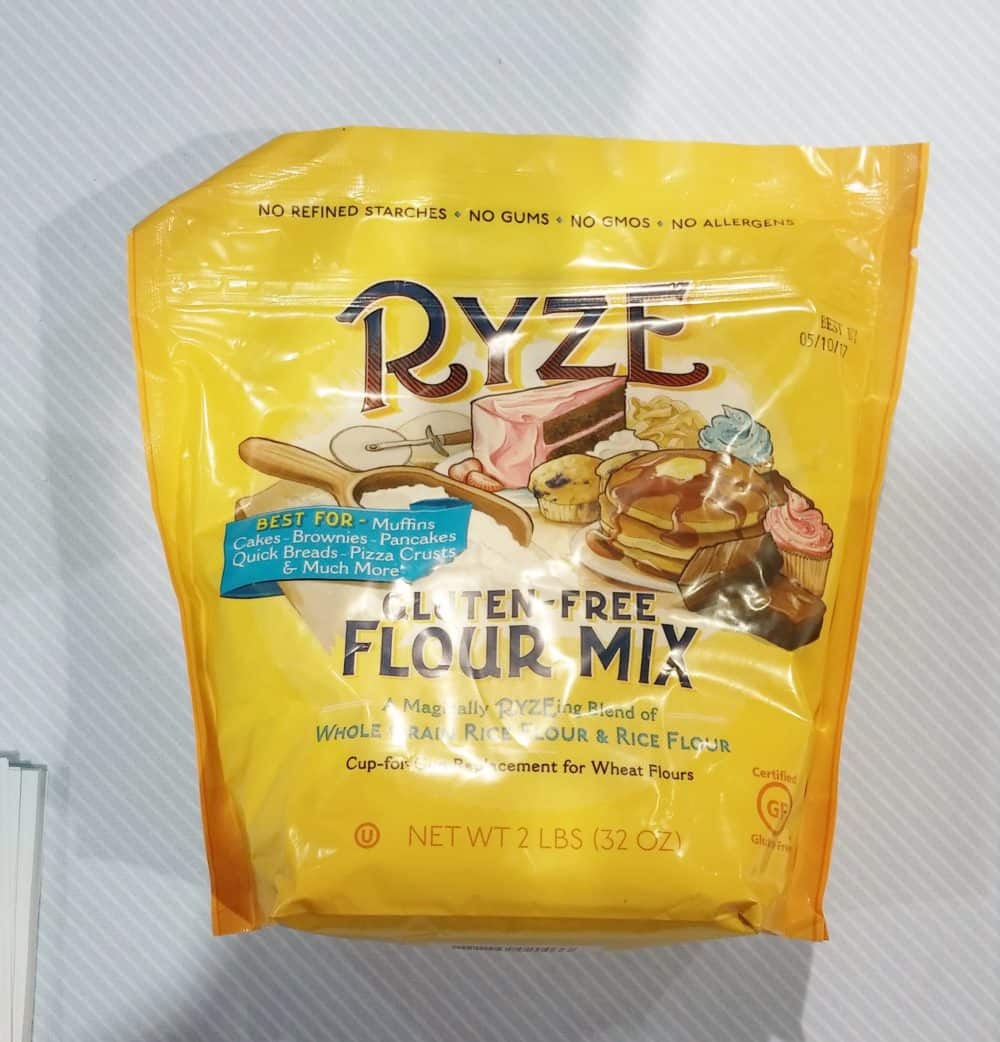 4. Ryze Gluten Free Flour
I'm not gluten free, but I know quite a few friends and clients that have to abide by a gluten free diet (which is obviously one of the reasons I wanted to go to the Gluten Free Allergen Friendly Expo). I've experimented with some of the gluten free all purpose flour replacers out there, and I honestly haven't been impressed by too many of them. I find that some have had a weird mouthfeel to them when used in baked goods. Some also contain a laundry list of ingredients. This Ryze flour blend contains just brown rice flour and white rice flour, and the cookies and biscuits I tasted with this were amazing! I really couldn't tell they were gluten free. It measures cup for cup for regular all purpose flour, so if you're gluten free and a fan of baking – check this out.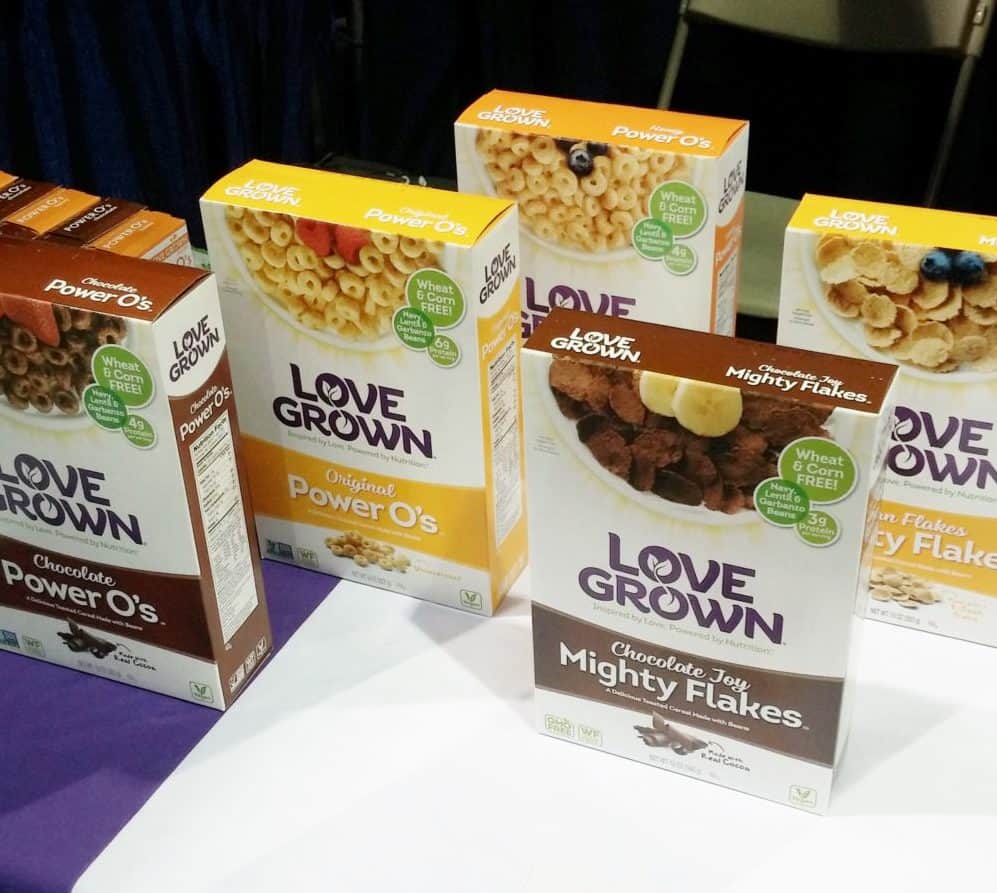 Did someone say beans for breakfast?! That's right, these cereals are made from blends of different types of beans rather than being a traditional grain-based variety. I'm having a nutrition nerd moment here about how cool that is. Their "Power O's" variety contains just 130 calories per cup, which includes 4 grams of fiber and 6 grams of protein (and only 2 grams of sugar)! They even have kids cereals – and while they have extra sugar compared to some of the 'adult' varieties, they still have a healthier profile compared to counterparts from other brands. Their "Comet Crispies" contains just 7 grams of sugar per serving, compared to some traditional brands that have 10-15 grams per serving.
There you have it – some of my newest favorite finds at the GFAF expo! I couldn't possibly include all the things I found in this post, but some others worth mentioning include Perfectly Free dessert bites, Biena Chickpeas (I wrote about them last year and still love them), Beanfield's chips, and more.
Share with me: Have you ever tried any of these products? Have you ever been to a food expo before? Do you love enjoying all the samples as much as I do?!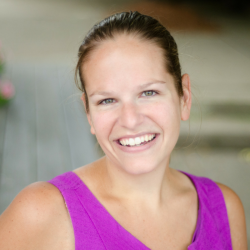 Latest posts by Chrissy Carroll
(see all)