I'll be the first to say I am typically a Target girl as opposed to Walmart.  I feel like every time I go to Walmart, there's one register open with a thousand people in line – not to mention there always seems to be some sort of fight, argument, or lost kid in there.
That said, sometimes they do have some pretty awesome deals.
I stopped in the other day to grab a few household supplies, and decided to browse through the clearance racks of clothing.  They had some really fun workout apparel on clearance for super cheap.
I posted last week about how much I love fun sayings on workout tops, so I thought the items I found were particularly fitting.  Here are a few of my favorite finds for t-shirts and tanks that I spotted on clearance:
"Give It Your All" Cotton T-Shirt – $3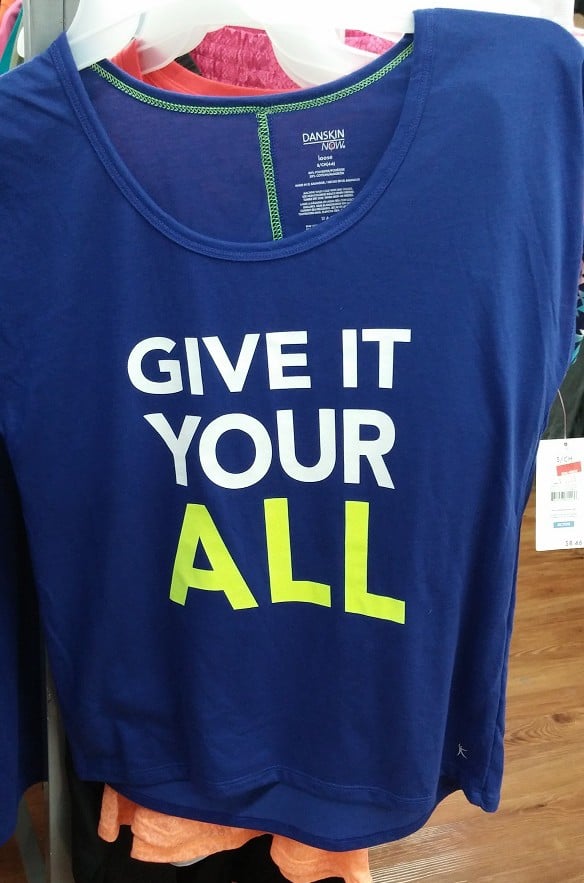 "I Don't Sweat, I Glow" Tech T-Shirt – $5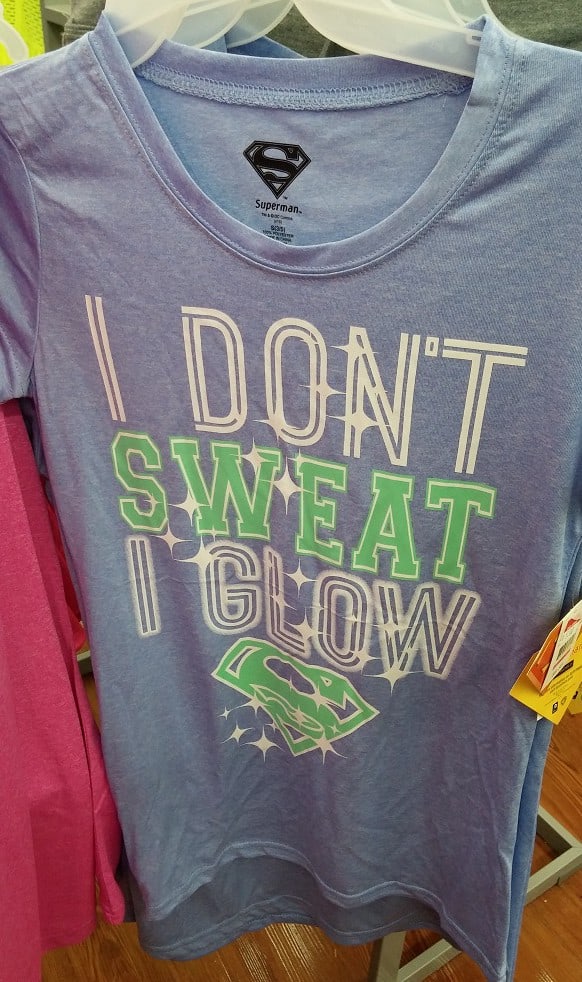 "Sore Today, Stronger Tomorrow" Tech T-Shirt – $5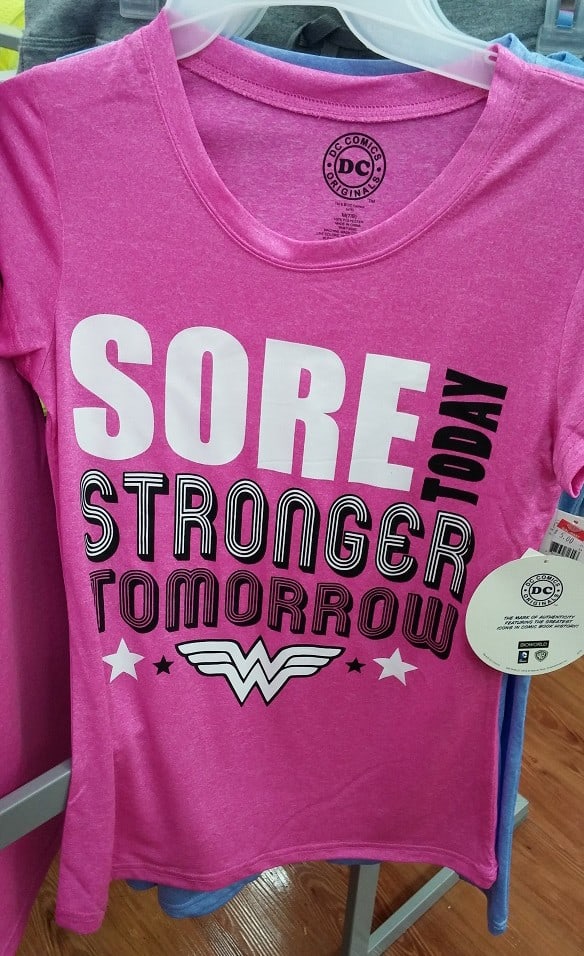 "Push Yourself" Cotton Tank Top – $3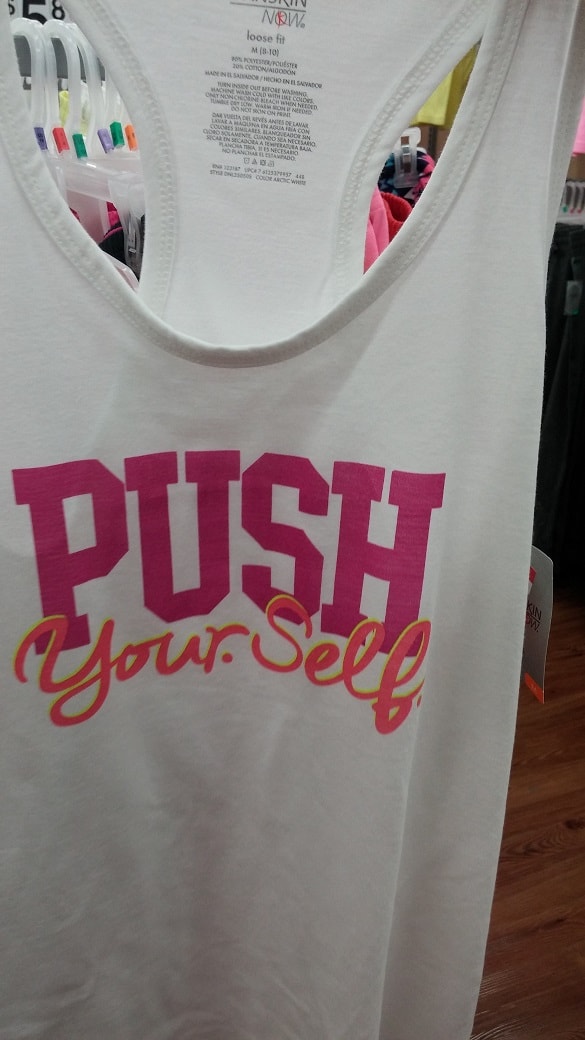 "Pain is Temporary, Glory Lasts Forever" Cotton T-Shirt – $3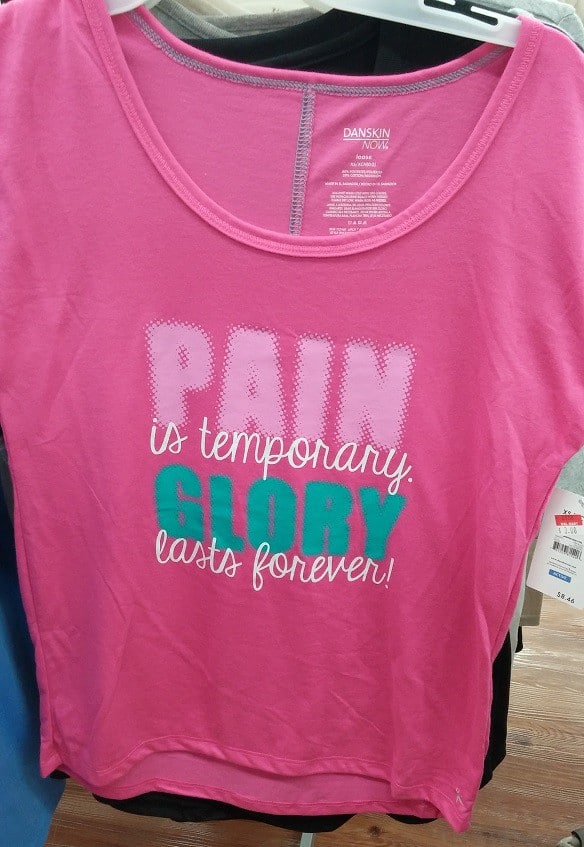 They also had shorts and workout capris on clearance too.  I didn't snap any pics of the shorts, but there were different styles (both loose and fitted) that ranged from $3 to $7.  Here's a cute pair of black workout capris with a shiny silver top band that were on clearance for $5.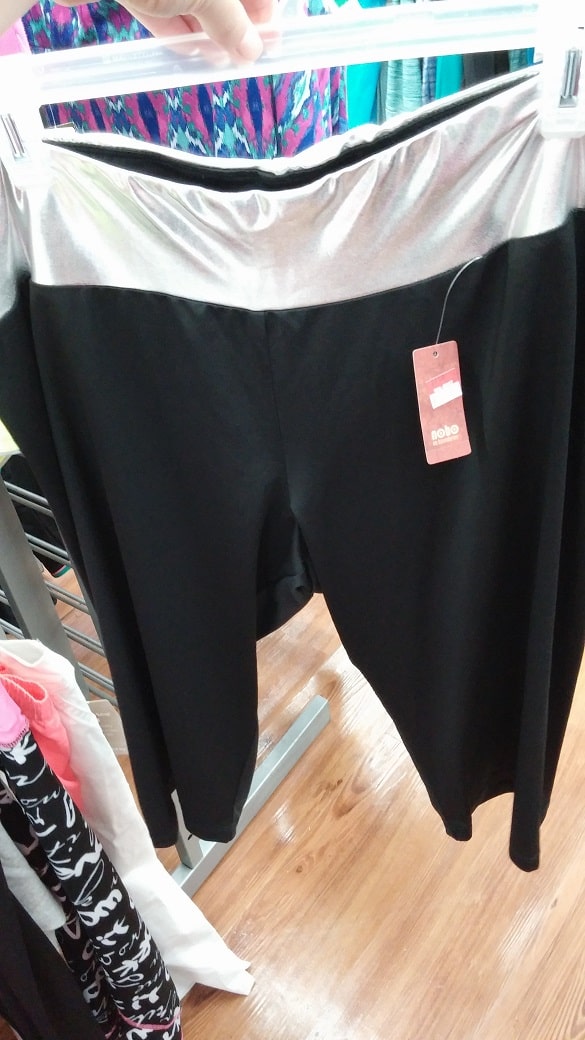 Of course, the selection and prices at your store may vary since these were all on the clearance racks, but if you're looking for some new inexpensive workout gear, it can't hurt to pop in for a quick look around.
Share with me:  Do you brave Walmart for some good deals?  Which top above is your favorite?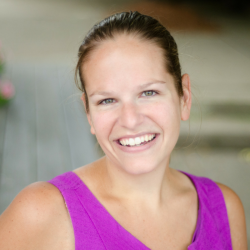 Latest posts by Chrissy Carroll
(see all)