Who doesn't love a good deal on workout apparel?!  If you're new to exercise, stocking up during sales will help you get great gear – like technical shirts and capris that wick sweat – at a fraction of their normal price.  Or maybe, like me, a fun new workout tank top is a nice treat for sticking to fitness goals or will help motivate you to continue to stick to them!
While I was out running errands today, I stopped in Dick's Sporting Goods and they had a huge clearance sale going on.  I figured I'd come home and get a quick post up about it, since some of you may want to check it out this weekend!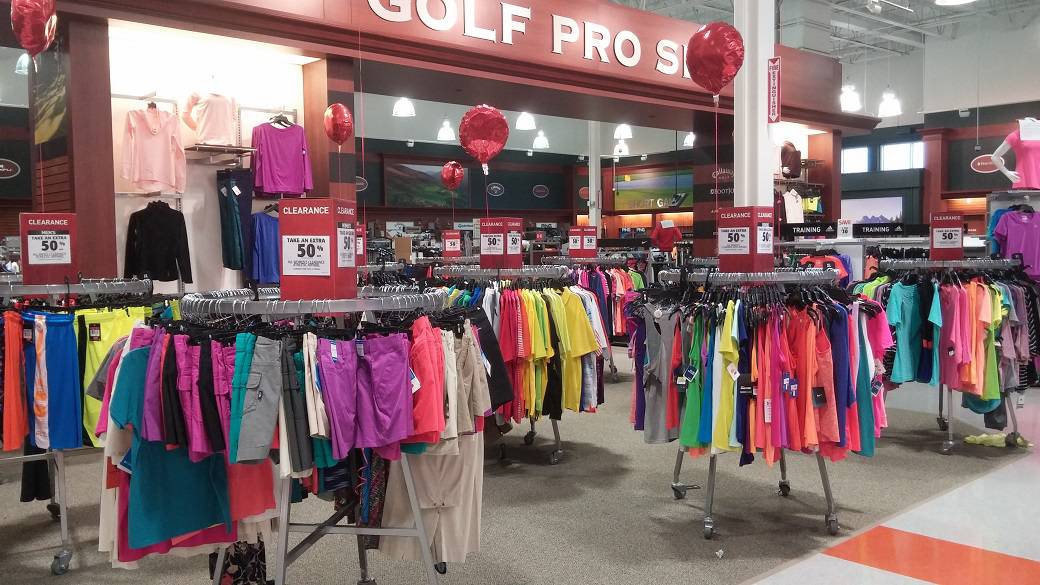 They had tons of racks of clearance fitness clothing.  Most of the men's and women's clearance fitness apparel was an additional 50% off the lowest marked price, and a few select racks (licensed apparel, hunting apparel) were an additional 75% off the lowest marked price.  This made for some great deals – I found a bunch of underarmour and reebok tech t-shirts that came to under $10, and some long sleeve tech shirts/sweatshirts that came to $15 to $20.  There was also this adorable Northface Fleece (perfect for cold weather workouts) that came to $21!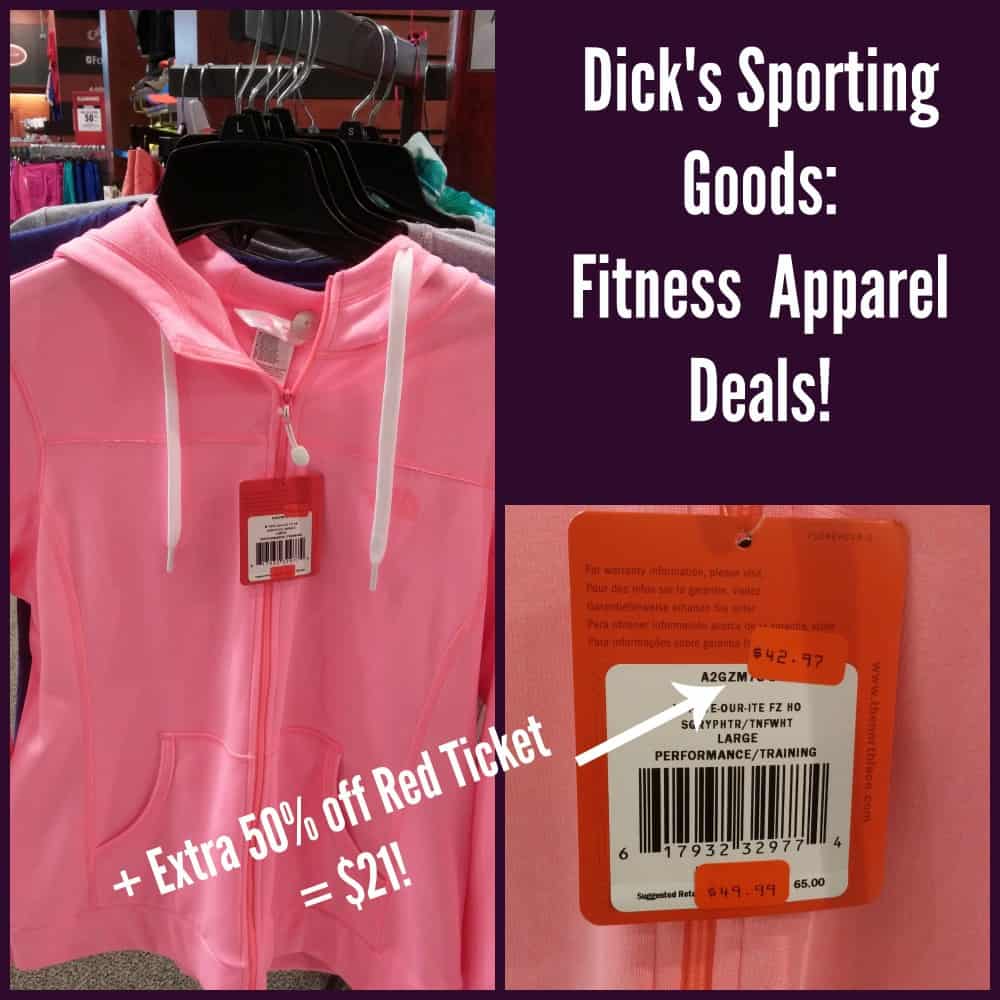 Plus, the Dick's Sporting Goods clearance section also had a giant table of shoes (and cleats) that were an additional 25% off the lowest price.  They didn't have any styles or sizes that I was looking for, but maybe you'll find something that suits you.
Share with me:  Have you spotted any great fitness deals lately?
Disclosure:  I have no affiliation with Dick's Sporting Goods and am just sharing the deals I found.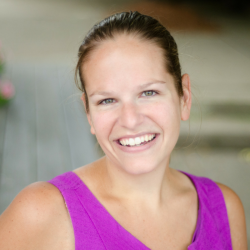 Latest posts by Chrissy Carroll
(see all)