Just found out about this hot fitness deal yesterday that I know some of my running friends will appreciate!
In honor of Mainly Marathons 3rd anniversary, they are giving away a FREE half marathon entry or FREE full marathon entry to anyone that would like to register for one of their races.  This is an amazing way to get out there and try a new race (and perhaps a new distance!).
Mainly Marathons plans 5 and 7 day marathon series in different parts of the country.  Each day is a separate race, meaning you don't have to do the series and can just do an individual day's race.
This offer is good until December 2016, and applies to anyone – whether you've run one of their races in the past or are new to their series.  You have to register by mail and you must register at least 90 days in advance of the race.  More details are available on the Mainly Marathons website.
If you're local, you might consider participating in a race from their New England Series.  If you're a newbie, it sounds like this would be great since they specifically say there is NO time limit; they stay until all runners cross the finish – and walkers are always welcome (I love this!!).  The New England Series includes the following race locations:
Day 1 (August 24): Sanford, Maine
Day 2 (August 25): Greenfield State Park, New Hampshire
Day 3 (August 26): Springfield, Vermont
Day 4 (August 27): Northfield, Massachusetts
Day 5 (August 28): Simsbury, Connecticut
Day 6 (August 29): Coventry, Rhode Island
Day 7 (August 30): Ulster County Fairgrounds, New Paltz, New York
There are also of course other race series throughout the rest of the country, so you can be sure to find one convenient to you.
I am hoping that after having the baby in March, I'll be ready to run (or walk) a half by August, so I'm considering doing either the Rhode Island race or possibly the New Paltz Race (close to my hometown of Poughkeepsie).
Share with me:  Will you take advantage of this amazing deal for a free marathon entry or half marathon entry?  What race will you plan to do?
Disclosure:  I have no affiliation with Mainly Marathons; I just found out about this great deal that I wanted to share with you!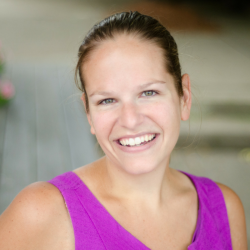 Chrissy Carroll is a Registered Dietitian and USAT Level I Triathlon Coach. She specializes in sharing nutrition and fitness tips, as well as recipes, for runners, triathletes, and active women.Chrissy holds a Bachelor's Degree in Nutrition, a Masters Degree in Public Health, and is also an ACSM Certified Personal Trainer.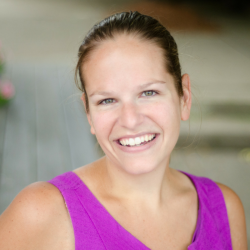 Latest posts by Chrissy Carroll (see all)