Strength training is definitely something that I could work on more often than I do – and one of my goals is to get back into strength training with more consistency once I've got the all clear at my postpartum appointment.   Strengthening the core is important for those just starting their gym routines as well as experienced athletes – and today, I've got Michelle from ___ here with some key core exercises.  Enjoy!
Five core exercises to keep those abs working!
Disclaimer: I'm not a medical professional, my background is in psychology, muscular anatomy & fitness so please check with a doctor before starting any new routine & make sure someone checks your form when you're learning these new exercises.
When I first started out at the gym I knew that I had something called a "core" but I thought that these muscles were solely my abdominals. Over time I've learnt that the core encompasses a lot more than just your abs, and to get really good at whatever you choose to do (for me it's dancing!) your core needs to be solid.
The muscles of the core are a large group of a range of muscles (the major muscles are: rectus abodominus, external & internal obliques, erector spinae, multifidus, quadratus lumborum, transversus abdominus, longissimus thoracis, pelvic floor (ladies, these muscles can take a real hit from pregnancy) & the diaphragm (hence the good use of suction techniques to strengthen core) and minor muscles include the glutes & traps).
Since these muscles take up a LOT of your body there are lots of different core exercises but inevitably, people always think of sit-ups and crunches as being the main stay of any core routine. In fact, a lot of people don't use correct sit-up form and instead give their hip-flexors a good workout! Although crunches and sit-ups done with good form are a valid core workout for me, sit-ups and crunches don't do it. I like a varied workout so I've compiled a list of 5 "interesting" core exercises.
It can be tempting to resort to thousands of crunches to get your core workout in, but they really aren't necessary for a good core workout. In this guide I'm going to aim to give you FIVE excellent core exercises that don't have a single crunch in them!
1.  Leg raises
Laying on your back lift your legs straight up from the ground towards your chest. Keep your legs straight and make sure to lift with your ABDOMINALS and NOT with your lower back/hip flexors (you can do this by pushing your back into the ground & making sure there is no arch in your lower back).
Beginner: bring your knees up to your chest
Advanced: Add a weight between your feet, or, to add some spice continue the leg raise into a pike position.
Check out a video demonstration of leg raises here.
2.  Plank
It had to come in somewhere! Correct plank position is essential to work your core – so come into full plank (elbows on the ground, toes on the ground, legs straight, back straight). Do NOT raise your butt into the air, or let your tummy droop to the ground – your spine should be straight (neck in neutral position).
Beginner: bring your knees to the floor.
Advanced: Add weight OR modify the plank by doing plank punches/raising & lowering the plank (from push-up position to the elbows and back up again).
Check out a video demonstration of a plank here.
3.  Push-ups
Military style, straight back, bend the elbows and chest to the floor! Keep your neck in neutral.
Beginner: bring your knees to the floor (or incline the push-up, so push-up against a bench/table and get progressively closer to the floor).
Advanced: Add a decline – feet up on the couch/on a bench! OR take away a limb and push-up 😉 Have fun…!
Check out a video demonstration of push-ups here.
4.  Bridge
Lay on the floor, arms beside you, feet as close to your butt as you can go and then raise your bum into the air, keeping your back straight (don't arch it). You want to be making a triangle with your shoulders/hips/feet. Contract the abdominal muscles to hold for 8-10 seconds.
Beginner: Use the same form but hold for less time – work up from 2-4 seconds as you get stronger.
Advanced: Lift one leg from the floor and balance OR Weight it. You can use a barbell over your hips once you have the form down. Rack the barbell on the floor, put a mat down, slide under the barbell and do your reps. Make sure you use adequate padding as they can leave some pretty intense "barbell kisses….".
Oh and make sure you're wearing tight shorts (well, anything that can't be seen UP)….just a thought 🙂
Check out video demonstrations of a basic bridge or one with barbells.
5.  Abdominal swings
(or "spell casters as BB.com calls them) – Stand feet apart, knees & elbows slightly bent. Hold a weight in your hands (pronated grip) at hip level. Then swing from side to side (at hip level) making sure to initiate the movement in your abs and not use the momentum of the swinging. Be careful with the weight selected here. It should be heavy enough to make you work but not so heavy you're going to pull the small muscles in your back.
Beginner: Do it without the weight!
Advanced: Use the same form but instead of swinging from hip to hip instead swing from hip level to shoulder level using an upward motion and initiating the movement with MUSCLE and not momentum!
Check out a video demonstration of abdominal swings here.
Strengthen that core!
Add these to your routine and see if you don't prefer an alternative to crunching that 6-pack to popping. Remember though, although you can put muscles in in the gym the only way you'll get to see them is through a healthy, balanced diet and consistent fat loss. In fact, some people may never see their abs but having a strong core goes way past any aesthetics involved in a six pack.
A strong core will make life easier – carrying shopping bags, balancing to put your shoes on (I'm surely not the only person who doesn't sit down to do this and then spends ages wobbling around trying to get my shoes on….?), moving around the house, climbing stairs, running, dancing to your fave tunes….
Don't skip core day ladies and gents – and don't let your friends skip core day!
Please note: Women who have had children may want to exercise caution when trying some of these exercises as the muscles of the pelvic floor and surrounding can be damaged by pregnancy which in turn could lead to injury. If unsure, consult a professional!
References
About Michelle:
I'm Michelle – a history loving, fantasy reading, guitar strumming, cat owning, computer game playing WoW geek. Too much game playing – when I realised I was getting too flabby to sit through a night of raiding comfortably and I couldn't reach down to roll my face on the keyboard to tank I realised it was time to change…..
Jokes (yeah but not really). I'm a 28 year old psychology teacher from the UK. I'm a true fitness geek and love all things muscles, body and science. My main training focuses on becoming STRONGER so I can pull off really impressive looking pole moves – self confessed pole addict here! Other than that I spend the majority of my time training by lifting heavy things up and putting them back down again in the gym – #liftlikeagirl baby yeah!
Visit Michelle on twitter, instagram, and facebook!
Share with me:  What are your favorite core exercises?  If you're new to core work, which one of the exercises above to you plan to start trying out?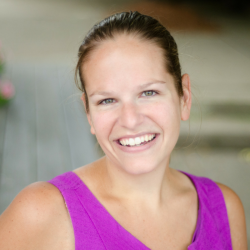 Latest posts by Chrissy Carroll
(see all)