Today I ran the Foxboro Against Diabetes 5K with my husband.  Diabetes is a cause that's near and dear to me, both professionally (as a dietitian) and personally.  From a personal standpoint, I am passionate about it since my cousin Ben (photo below!) suffers from Type 1 diabetes.  Imagine being a kid and having to check your sugar levels, get pricked by needles, go to tons of doctors' appointments, and have to think about what's going to happen to your body before you put any snack in your mouth.  That's a typical day for him, and he handles it like a champ.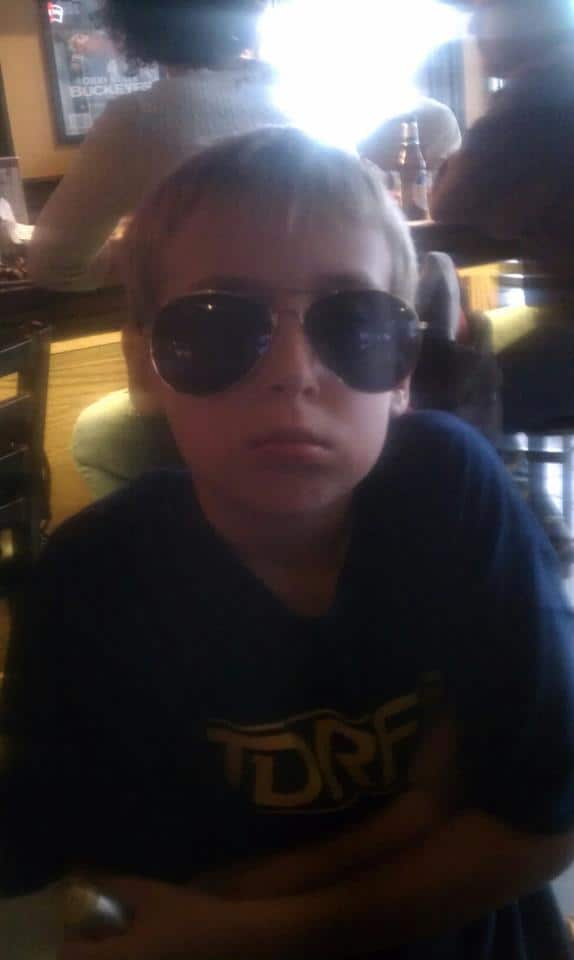 So, I love the cause behind the Foxboro Against Diabetes 5K, and the race itself.  It's one of the biggest 5Ks in my local area, and the course is relatively flat – so it's a fun one to run.
My only small pet peeve about this race is the lack of restroom availability beforehand.  Now, there are a few bathrooms inside where registration is, and I understand a long wait for indoor bathrooms.  There are porta potties outside, which I'm fine with using – but there were only 6 porta potties for a race with over 1,000 people.  For someone like me, who sees a race start line and it seems like my kidneys magically decide to multiply my need to pee x 10, I would've liked a few more porta potties to cut back on the long line.  But again, that's a pretty small issue in an otherwise VERY well organized race.
Terry and I decided to run the race together, since it's my birthday weekend.  (We normally will run separately to each try to do our best, since Terry's a bit faster than me).  I normally run races with music, so it was a little different without it.  We really enjoyed running together and chatting which made the race fly by.  Conversation topics included…
The fact that I would love a bouncy house next year at my 30

th

birthday (this was not completely random, as we passed one in someone's yard).

Me trying to convince Terry to help out at the kids triathlon clinics I'm hosting (admittedly, I rope him into too many of my work commitments)

The importance of grammar, i.e. "your dinner" versus "you're dinner"

Singing of several songs, mostly by me, including Let It Go from Frozen

The bad-ass 5 year old kid that passed us as we approached the finish line
I was hoping to possibly break my 5K PR (33:18 in the Mansfield Boosters 5K) but didn't quite get there.  We finished in 33:21 – so close!  I'm still really happy with that time though, since I'd been trying for years to get down below 34 minutes and in the last 3 races I've hit 33 and change.  It breaks down to a 10:45 pace per mile.
My favorite part of this race is that they have a great post-race buffet at a local restaurant.  Most of it isn't super healthy, but since this race always falls on my birthday weekend, I indulge a little (yes, even dietitians indulge in not-so-healthy foods).  The salad I put on my plate balances out the two chicken fingers, right? 😉  It's pretty awesome that it's all included in your race registration.
All in all, a great race for a great cause!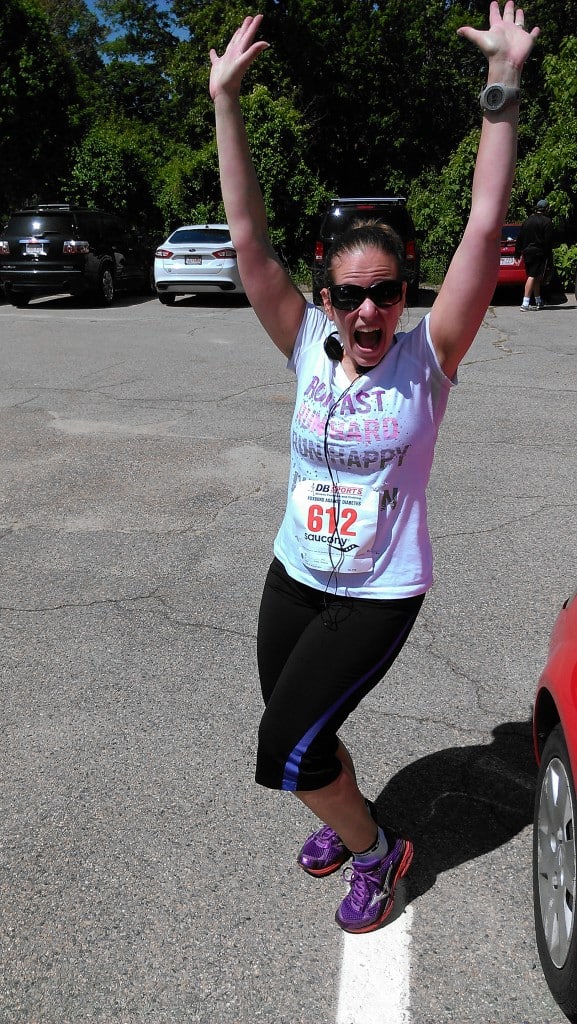 For laughs, here's the original photo of me that my husband took before I was able to get my arms all the way up, haha!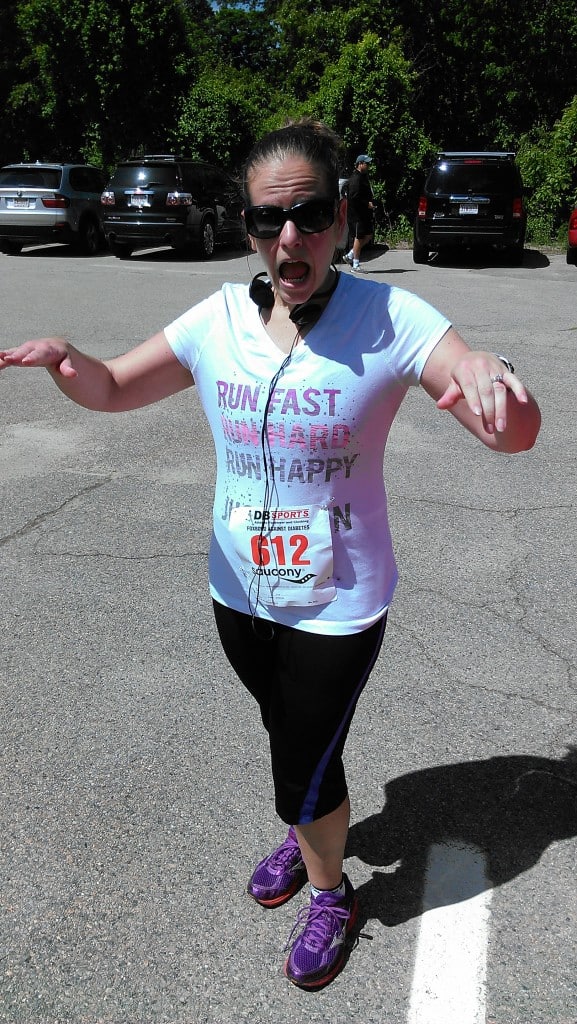 Share with me – What races have you been doing recently?  What's your favorite upcoming race?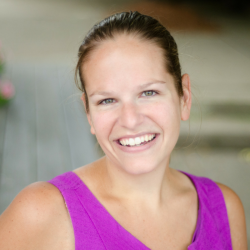 Chrissy Carroll is a Registered Dietitian and USAT Level I Triathlon Coach. She specializes in sharing nutrition and fitness tips, as well as recipes, for runners, triathletes, and active women.Chrissy holds a Bachelor's Degree in Nutrition, a Masters Degree in Public Health, and is also an ACSM Certified Personal Trainer.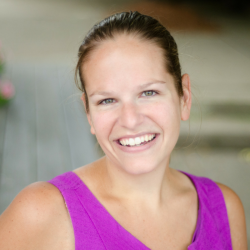 Latest posts by Chrissy Carroll (see all)