Got kids? Why not give them the opportunity to learn how to become a triathlete?! I mentioned in an earlier post that I partner with New England Kids Triathlon, which strives to increase childhood fitness (and fun!) through the sport of triathlon. This year, their event takes place on July 20, 2014 at MIT in Cambridge, MA. The event is geared towards children age 6 to 15 and features a closed bike/run course, a pool swim with a lifeguard, and medals for everyone at the end!
One of the ways that New England Kids Triathlon gets the word out about their event – and shows kids that yes, they CAN complete a tri! – is through free triathlon clinics at local gyms, sports clubs, and community centers. This year, we are lucky enough to have 7 FREE clinics throughout Massachusetts. You or your child does not have to be a member of these facilities to attend – they are open to the public.
Here are the details:
WHO: The program is open to all kids ages 6 to 15. Participants should have basic swimming abilities and their own bike and helmet. While the training clinics are free, there is a registration fee for the actual race.
WHAT: This training clinic lasts 3 hours and is organized into six 30-minute sessions. The focus of the program is more educational than hard-core training though every participant will have the opportunity to swim, bike, run and practice transitions. The goal is for every child to be ready to complete the New England Kids Triathlon by the end of the clinic.
WHY: It is free. It is cool. It is taught by professionals. And, it is a great way to show kids that being healthy and active can be a ton of fun.
And all the FREE kids triathlon clinic locations:
Friday, June 13th from 5-8pm
Watertown Boys and Girls Club
25 Whites Ave – Watertown, MA 02472
To register call 617-926-0968
Saturday, June 21st from 12-3pm
Raynham Athletic Club
1250 Route 44 – Raynham, MA
To register call 508-823-5440
Saturday, June 21st from 1-4pm
24/7 Family Fitness
333 Tosca Dr – Stoughton, MA 02072
To register call 781-344-2222
Saturday June 21 from 12-3pm
Plymouth Fitness
16 Aldrin Rd – Plymouth, MA 02360
To register call 508-746-7448
Sunday June 22nd from 1-4pm
The Vanderbilt Club
45 Vanderbilt Ave – Norwood, MA 02062
To register call 781-769-2340
Saturday, June 28th from 2 to 5 pm
Leventhal-Sidman Jewish Community Center
333 Nahanton Street – Newton, MA 02459
To register call 617-558-6522
Sunday June 29th from 1-4pm
Thoreau Club
275 forest Ridge Rd – Concord, MA 01742
To register call 978-831-1349
Disclosure: I work as a consultant for New England Kids Triathlon for clinic scheduling and staffing, but was not compensated to write this blog post and, as always, all opinions are my own.
Share with me – Do you have any kids that might want to try a tri? Or has your child already completed one? I'd love to hear about it in the comments!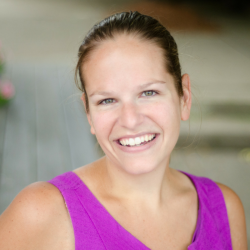 Chrissy Carroll is a Registered Dietitian and USAT Level I Triathlon Coach. She specializes in sharing nutrition and fitness tips, as well as recipes, for runners, triathletes, and active women.Chrissy holds a Bachelor's Degree in Nutrition, a Masters Degree in Public Health, and is also an ACSM Certified Personal Trainer.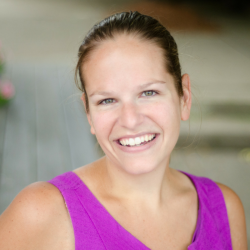 Latest posts by Chrissy Carroll (see all)