Confession: I LOVE trying out new fitness activities – whether that's classes, equipment, trainers, or anything related to the field. I know not everyone feels that way, but listen up for a second. It's always good to shake up your routine – "surprising" your body with new exercises and new ways of working your muscles can improve your fitness level and prevent your routine from getting boring. You don't have to constantly be changing things, but there are benefits to adding in some new activities every once in a while – or for athletes, switching up some activities briefly in the off-season to give your body a chance to recover from your typical training.
When I was at IDEA World's BlogFest, I was lucky enough to get a chance to meet and interact with several health and fitness brands. One of them was Merrithew Health & Fitness which produces a wide variety of fitness equipment, including pilates reformers, home fitness equipment, DVDs, and even client education materials for those working in the field. Merrithew held a giveaway for a few pieces of their home equipment and I was lucky enough to win a prize package for myself – plus one to giveaway to you!
Are you excited? I know I am! Here's what I won and some input on my experiences with each product. And if you are the lucky winner, you'll receive the exact same prize pack with all the products listed!
This is a two part tool, and both parts – the trainer and the ball – have exercises that can be done individually, as well as in conjunction with each other. I really enjoyed the exercises that are done using both pieces of equipment together. For example, you can rest the ball in the halo trainer and do planks with your arms resting on the ball. It adds another level of challenge because you have to steady yourself on the uneven surface. Or, you can do lunges with one foot resting on the ball – and again, your body works a bit harder since the ball is not as steady as the floor.
The ball that comes with the trainer has printed exercises on it, making it easy to run through a variety of exercises. You can also find a variety of exercises online.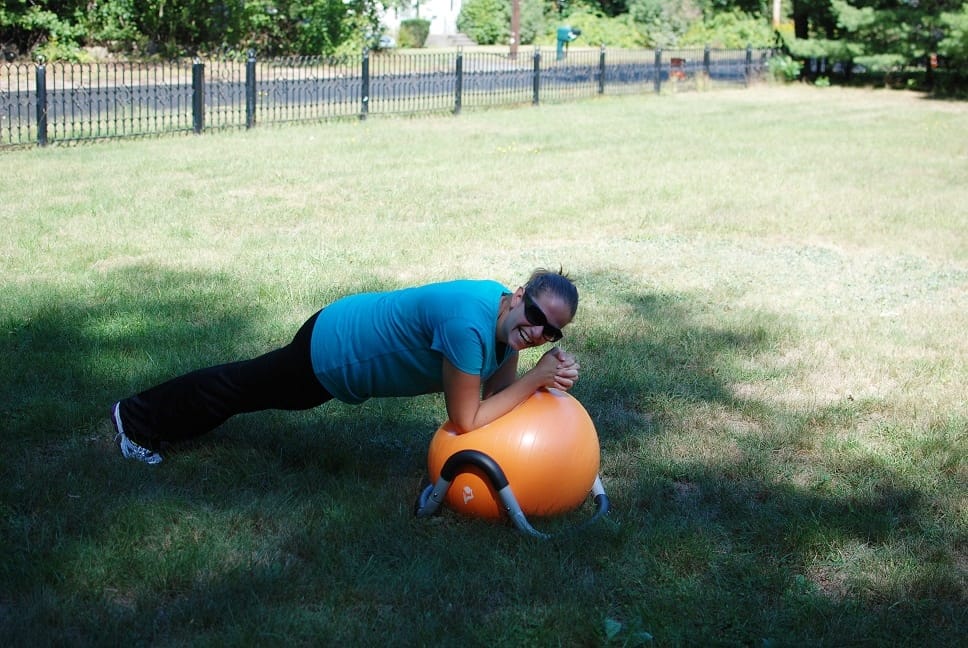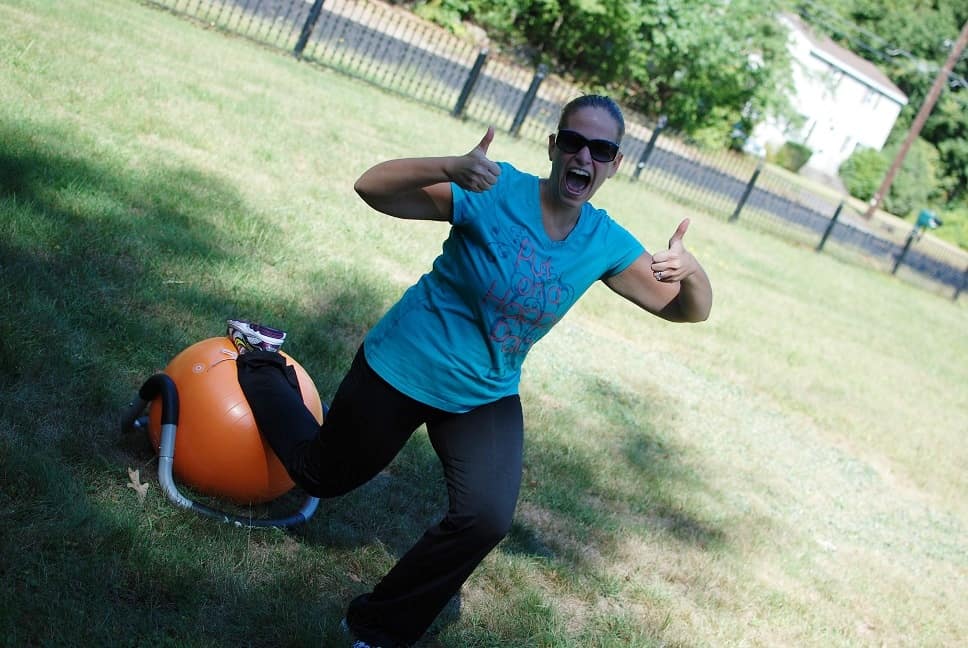 So growing up, my 3 favorite toys to use were Skip-It (remember those things?! My hubby actually got me one for Christmas this past year), a pogo stick, and – you guessed it – a hula hoop. This hula hoop is great because it's weighted, which means it takes some extra effort to continue swinging it around your waist. I had a blast using this, and it definitely gets the heart pumping and your core muscles working.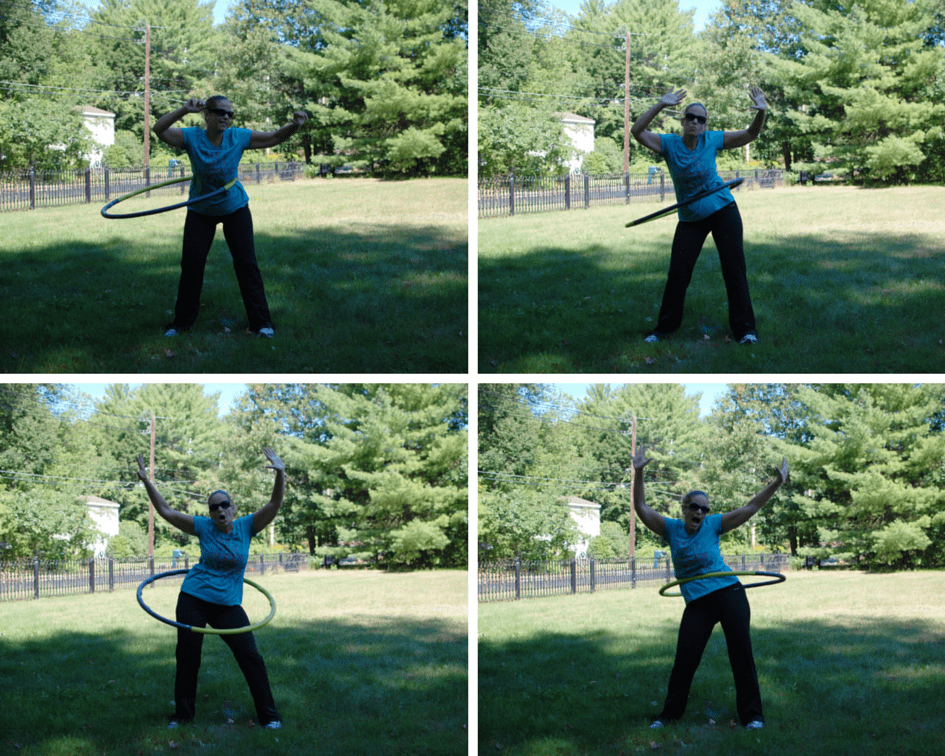 How cute is this yoga mat?! I absolutely love the color and design. Plus, it's thicker than some of the other mats I've had in the past, which make it really nice to use in my office (it gives extra cushioning on the wood floors). Yoga is a great way to improve strength and flexibility, and can be a nice workout on its own – or as an adjunct to a training plan for athletes. I run regularly, so I love the exercises in yoga that help to open up and stretch my hips – it feels so nice.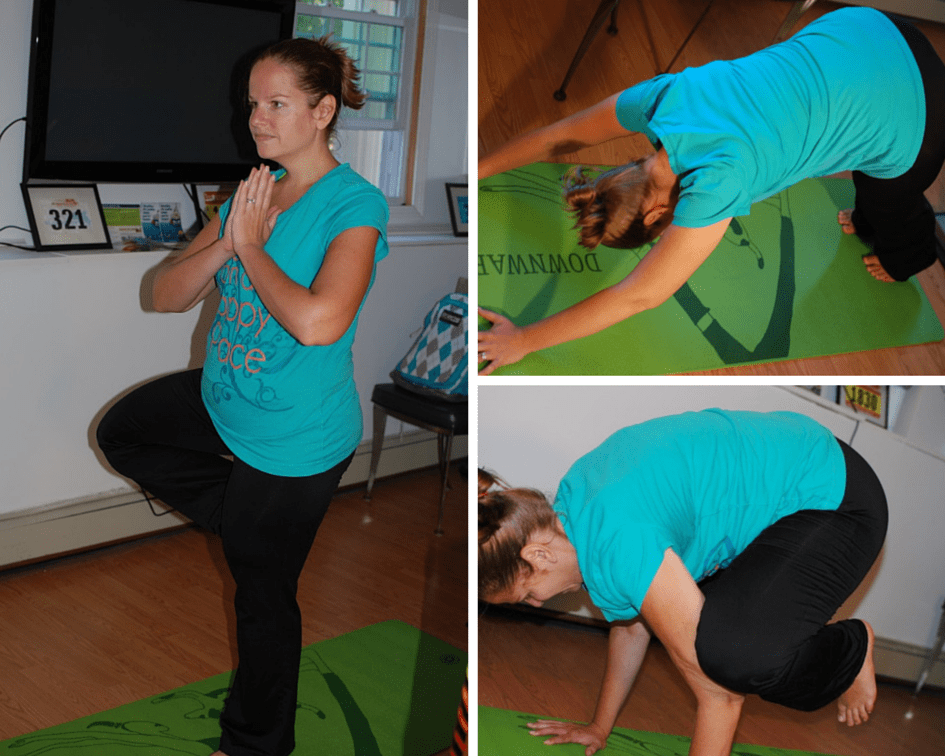 I used to have an adorable mat bag that I got in a white elephant gift exchange at work (definitely got lucky in that gift exchange!). Unfortunately, I lost it when my apartment building had a large fire a few years ago, and hadn't gotten a new one since. Needless to say, I was thrilled when this came as part of my prize package. It's super stylish – charcoal and green – and has a separate external pocket on the side of the bag for you to store your phone, keys, and wallet.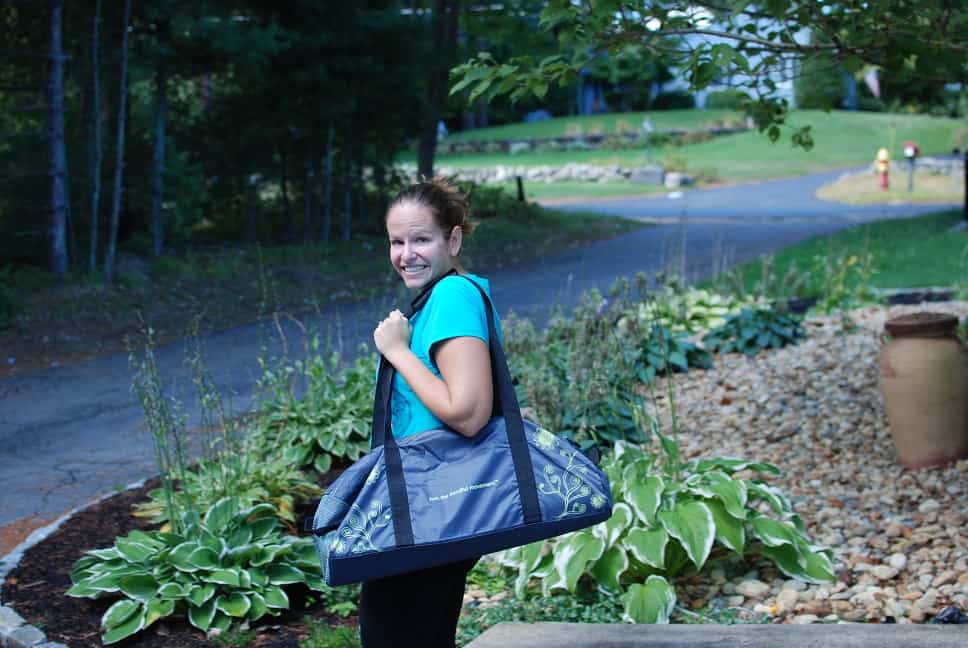 Win your own prize pack!
Want to win all four of these for yourself? Of course you do! This prize package is amazing and has a value of over $200! To enter, simply use rafflecopter below. Must be 18 to enter.
a Rafflecopter giveaway

*Disclosure – I won the prize package for myself and one for a reader giveaway in a prize drawing at a professional conference. I have not been compensated in any way to write this post. All opinions are my own.*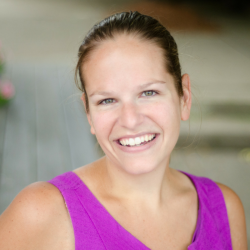 Chrissy Carroll is a Registered Dietitian and USAT Level I Triathlon Coach. She specializes in sharing nutrition and fitness tips, as well as recipes, for runners, triathletes, and active women.Chrissy holds a Bachelor's Degree in Nutrition, a Masters Degree in Public Health, and is also an ACSM Certified Personal Trainer.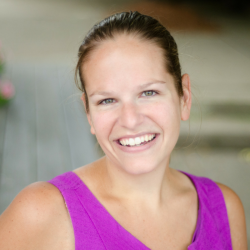 Latest posts by Chrissy Carroll (see all)