This gift guide for runners and triathletes is up to date with my favorite 2017 present picks! Shop for someone special or treat yourself.
Woah – is anyone else getting excited (and perhaps a little anxious) that Christmas is here in just about a month?! You know what that means…
Or in other words, time for you to get some holiday shopping done!
Today, I've rounded up some of my favorite ideas in this 2017 gift guide for runners and triathletes. You won't find super expensive fancy gear in here, because let's be real – most of us aren't spending thousands of dollars on a gift for someone. (And if you are, I'm happy to give you my mailing address if you'd like to add me to your Christmas list 😉 )
Instead, I've put together a list of gifts that range from $2 up to about $200. There's something for every athlete on your list, no matter what your price range. Happy shopping!
[Tweet "This gift guide has 15 awesome present ideas for runners + triathletes!"]
Disclosure: Some of the companies listed have sponsored past blog posts or are current clients. This post also contains Amazon affiliate links. As an affiliate, I earn a commission on qualifying purchases.
Gift Guide for Runners & Triathletes – 2017 Edition!
When it comes to performance socks for running, I think Swiftwick is one of the best options on the market. The fabric blend is incredibly comfortable and they are snug to the feet, which helps prevent blisters. Plus, they hold up insanely well. I've had a pair of these for more than 4 years now and they still wash and dry nicely back to shape and fit (no stretching out).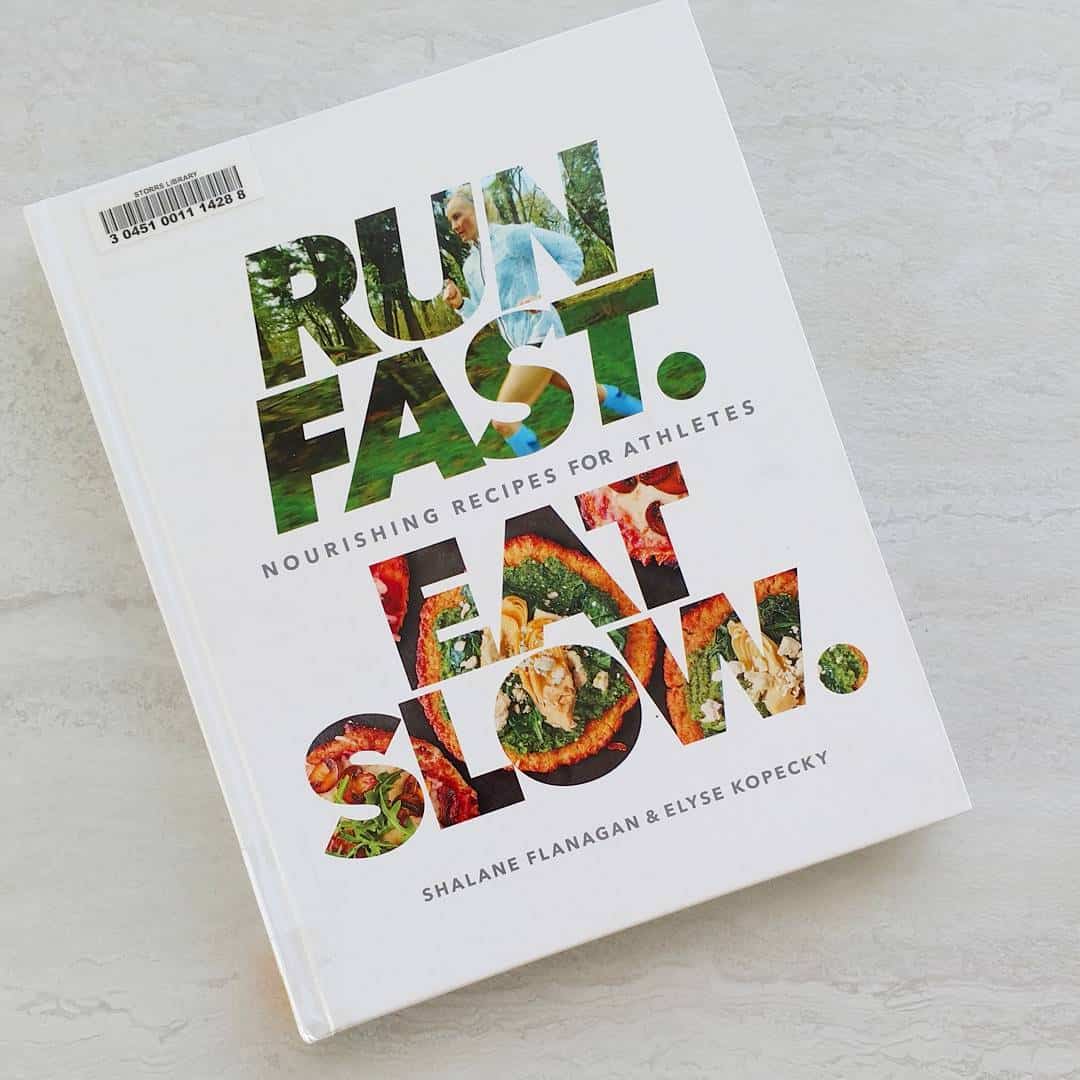 This is by far one of my favorite cookbooks for endurance athletes. The recipes are feasible for anyone to make (no crazy chef-level skills required) and are also family friendly. I love that each recipe has a purpose – like "energy" or "recovery" – and a story that goes along with the recipe. The sweet potato salmon patties and the superhero muffins are my two personal favorites! Trust me, the runner-foodie in your life will be super thankful if this shows up under their tree.
3. StrideBox (Monthly Gift Subscription Box) — **Promo Code Below**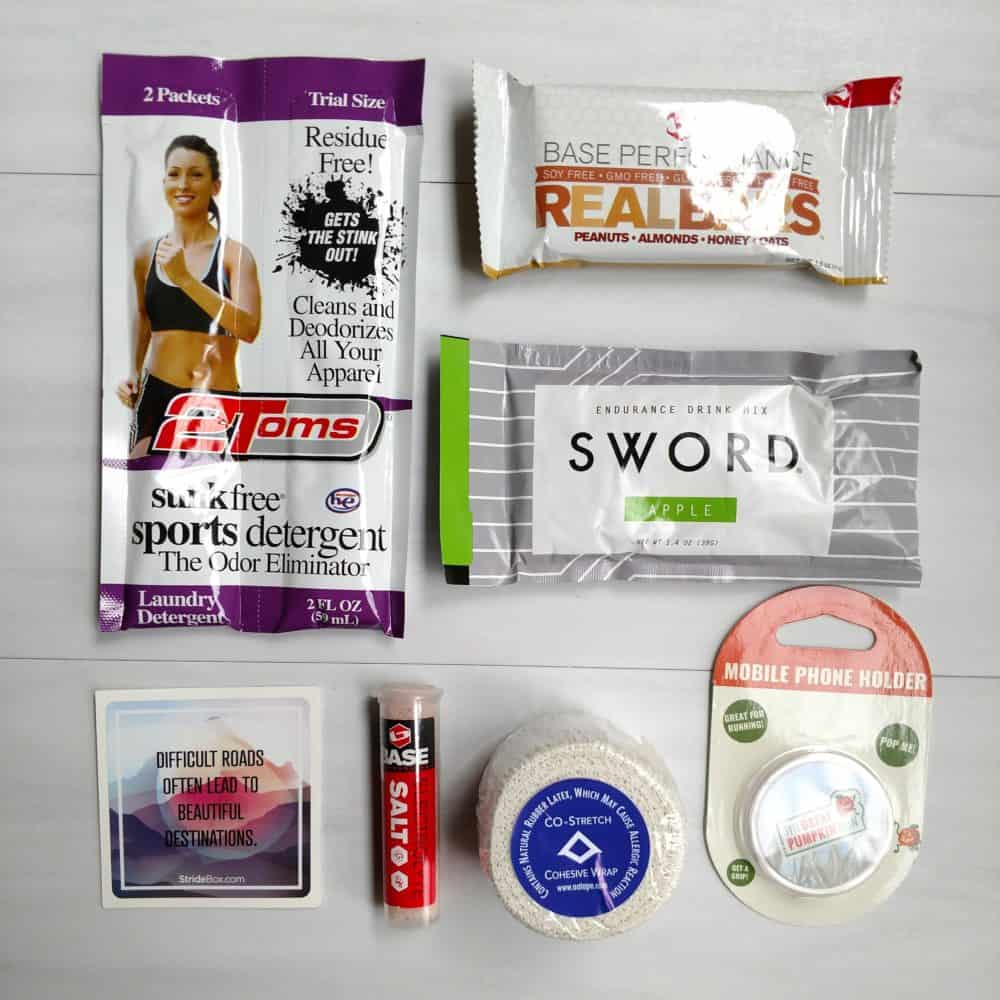 Did you ever get a surprise bag as a kid somewhere, and get so excited to rip it open and see what's inside? I've been receiving StrideBox for about six months now, and I get giddy every time the shipping notification comes my way. It's like the adult runner's version of a surprise bag! I can't wait to tear open the box and taste the new fuel options, try out new sunscreens or anti-chafing lotions, and see what other great goodies are in the box.
If you want to grab a 3 or 6 month gift subscription, you can use promo code SnackingInSneakers10 to get 10% off. This code expires 12/24/17.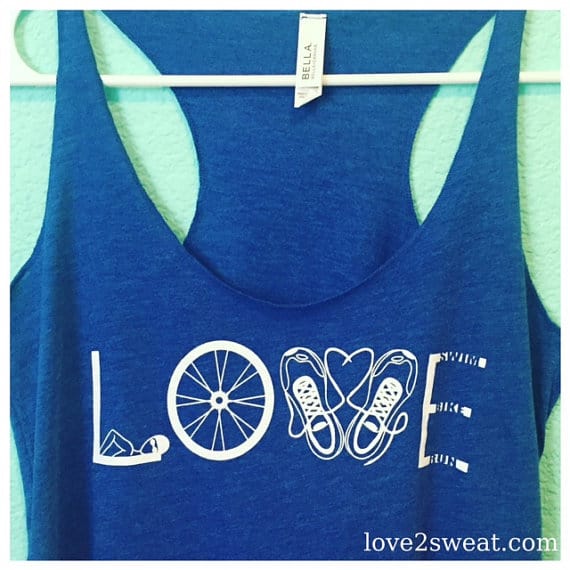 This adorable tri tank is perfect for women, featuring all three disciplines woven into the word "LOVE" on the tank. Available in XS through XL via the Love2Sweat Etsy shop!

I met the creator of this at Race Mania one year, and ironically my husband knew him from his prior track days (the creator coached high school track for a rival school when my hubby was in high school). The concept is simple, essentially combining an ice pack with a massage roller. You just pop the FRoller into the freezer, and the gel-filled rollers get ice cold. Then you just roll this over sore muscles for some icy relief.
What athlete doesn't want to show off all their amazing medals?! I was lucky enough to get a sweet custom race medal holder from Team Beef for my work with them in the Falmouth Road Race. But you can order non-customized versions easily on Amazon for your medal-loving friends. I love this "She Believed She Could So She Did" version.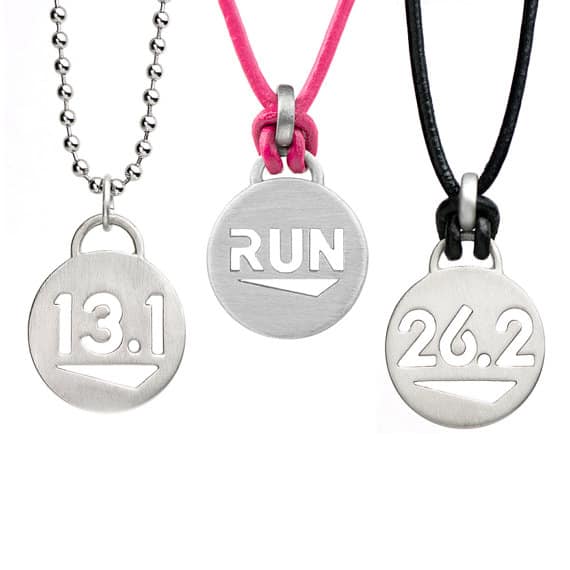 Any runner or triathlete will appreciate a fun necklace, bracelet, or shoe tag to celebrate their achievements. There are plenty of vendor options out there for ordering, but I love the Athlete Inspired online shop (which you can also find on Etsy under "Ironjen"). I've ordered a few client gifts from this shop and have been very happy with my orders.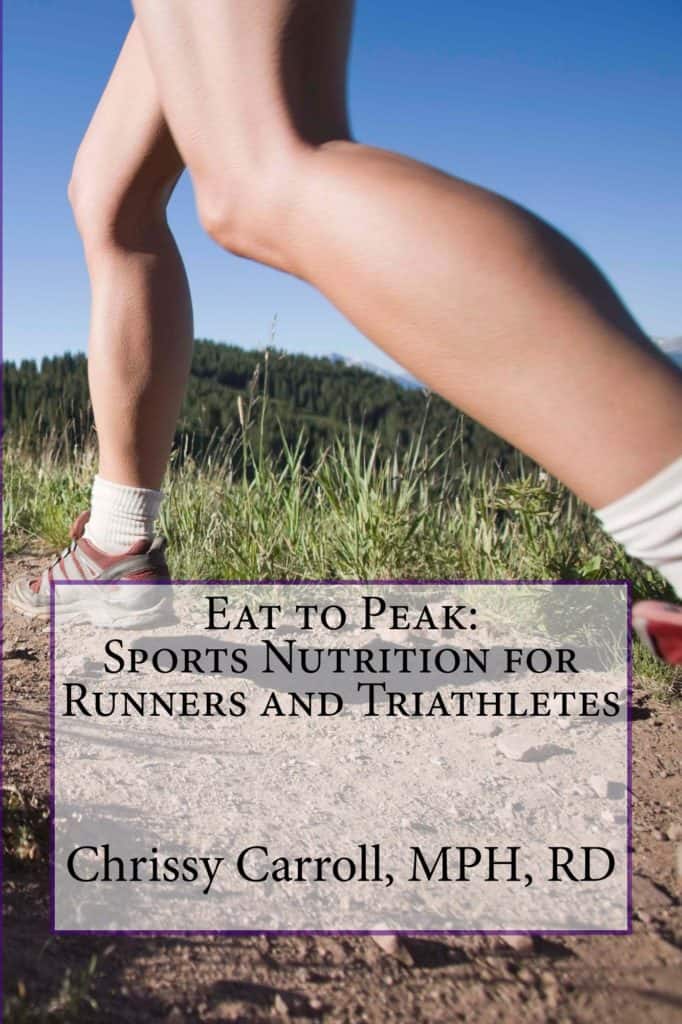 Ya know, I hear the author of this is pretty darn awesome 😉 Come on, I had to throw in a plug for my own book, right?! I wrote this book a few years back and I designed it to be a science-based (but easy to read) book for runners and triathletes. You'll learn why I don't think carbohydrates are the devil, why beet juice might help you run faster, what to eat for recovery meals – along with everything in between. It's a great gift idea for any runner that does half marathon or longer distances, and triathletes of all distances.
If you're buying for an experienced athlete that's up to date on all the tech gear, this is probably not the optimal choice. But for a beginner runner or triathlete? This watch is perfect! It's one of the most inexpensive Garmin models out there (less than $100) but gives you the basic essentials – GPS tracking, distance, pace, ability to upload runs to your computer, etc. It's the watch I'm currently using and I love it.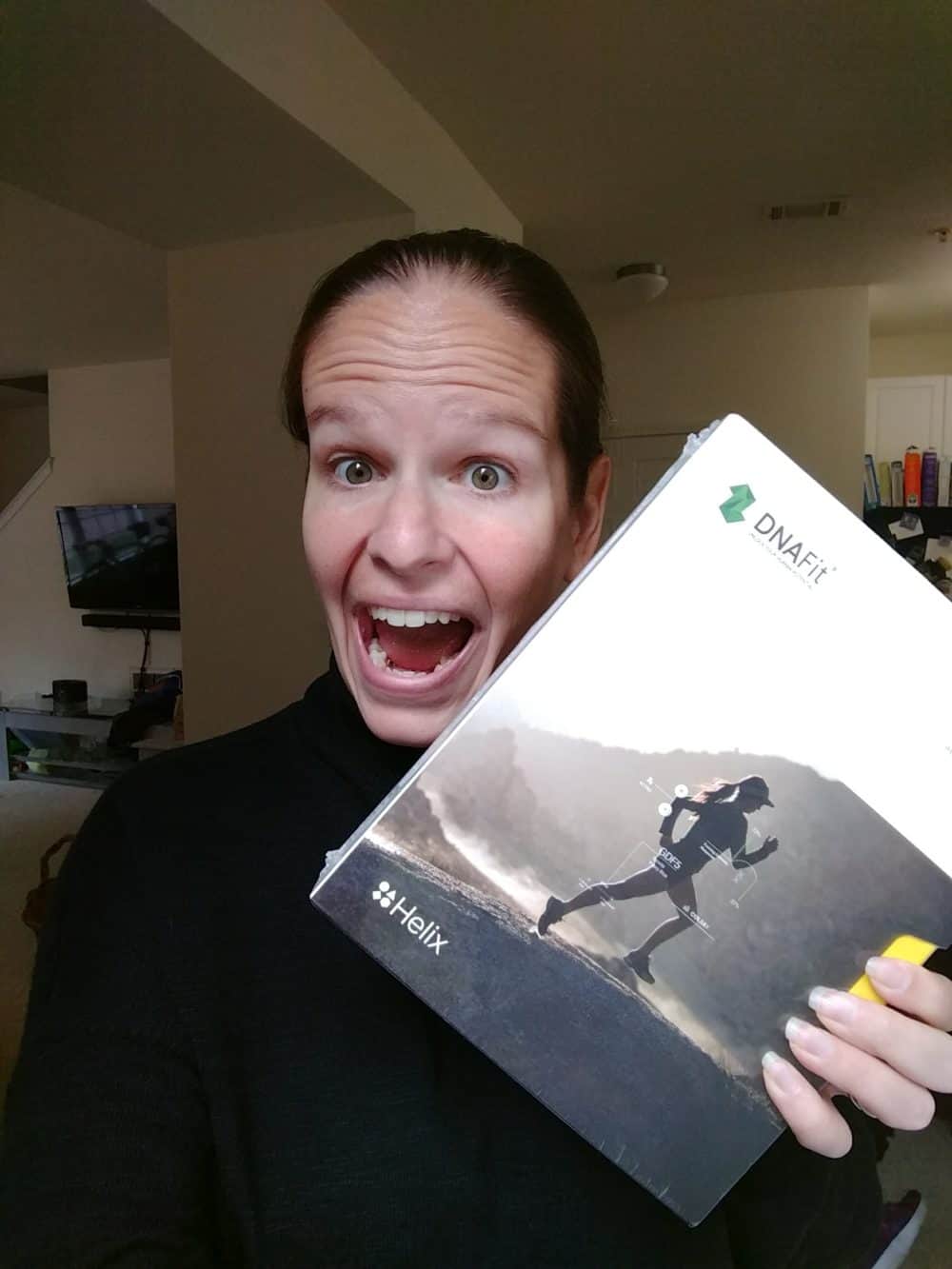 You've got an athlete in your life that you're close to, but you have a feeling they're all set on gear and technology. What's left to buy? A genetic fitness testing kit!
This cutting edge gift will allow the recipient to submit their DNA (via a small saliva sample) for testing. The results will highlight genetic markers that may influence their body's response to different nutrition and fitness methods.
If you want to buy this as a gift, I've got a Helix Promo Code that will save you 30% off this kit! Just enter code HelixZ0w4 to grab your discount (valid for the first 25 users only, so be sure to grab yours asap).
These are on my personal Christmas list this year. I've heard nothing but rave reviews for these flip flops. They provide far more support than the average flip flop, and many runners and triathletes that suffer from issues like plantar fasciitis find relief in wearing these at home rather than walking around barefoot. They're also great for walking around post-triathlon while you're waiting for the awards ceremony.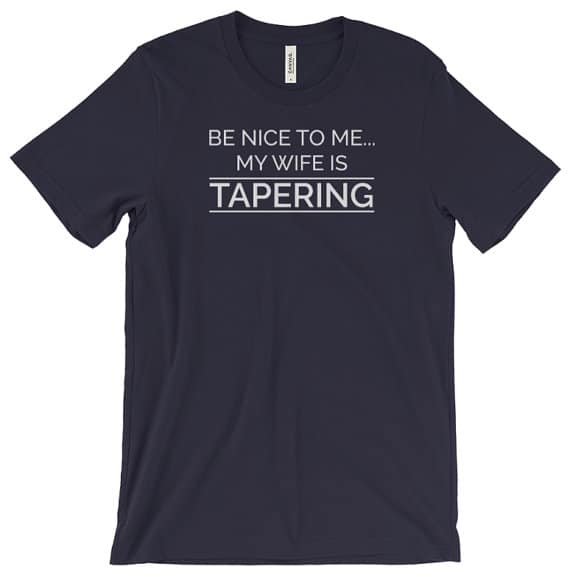 The perfect gift for any female athlete's significant other! You know we can all get a little crazy when tapering for a race. 😉 Available in unisex sizing from Small to 2XL.
Alright, before ya'll laugh at me, I'm serious here. If you've got someone in your life toying with the idea of a triathlon or a cycling ride, but you've only got a few dollars (literally) to spend on them, grab them a pair of utility sunglasses from Home Depot. They are only $2 but they are perfect for a new cyclist. They stay put even with sweat, and they'll keep dirt/bugs/rain out of their eyes on a ride. I still wear mine to this day.
14. Bagel Delivery
Bagels are my best friend on race day morning or the morning of a long run. Last year, my mom got me a gift box of authentic NY bagels delivered right to my door. BEST. GIFT. EVER. I'm not sure where she ordered them from, but I found a place called NY Bagels and Buns that has great reviews.
15. Race Registration Fees
If you can't think of any gear or commemorative gifts that would be appreciated, I think everyone out there appreciates a race registration gift. If you know most of their personal details and preferred events you could register them yourself, or you can simply gift them the cash to register for the race of their choice.
Share with me: Am I missing any great 2017 picks for this gift guide for runners and triathletes? What do you want from this list? Will you be snagging any of these for someone in your life?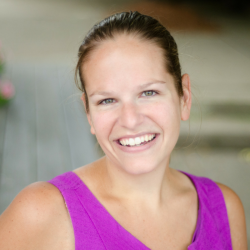 Latest posts by Chrissy Carroll
(see all)