Only one month left until the Earth Rock Run Half Marathon! The race is on May 1st. I can't believe it's next month; I feel like the time has really flown so far this year.
As I've mentioned previously, I've been following my 12 week training plan that I posted on the blog. It's a very simple, no fuss plan – I run 3 days a week (2 short runs and 1 long run). Some weeks I add some cross training in-between as time allows; some weeks I add a little extra mileage. But I'm basically just looking at this race as a goal of getting to the finish line without pain in my foot and injury free. No major time goals or anything.
Here's a summary of Weeks 5-8 of my training plan (format = short run/short run/long run):
Week 5 – 4/4/8 – Done with a little extra mileage
Week 6 – 4.5/4.5/9 – Missed one short run and missed the long run.
Week 7 – 4.5/4.5/10 – Done with a little extra mileage
Week 8 – 5/5/8 – Done, though I had to cut the long run 1 mile short because I had to get home in time for my grocery delivery (poor timing on my part, haha).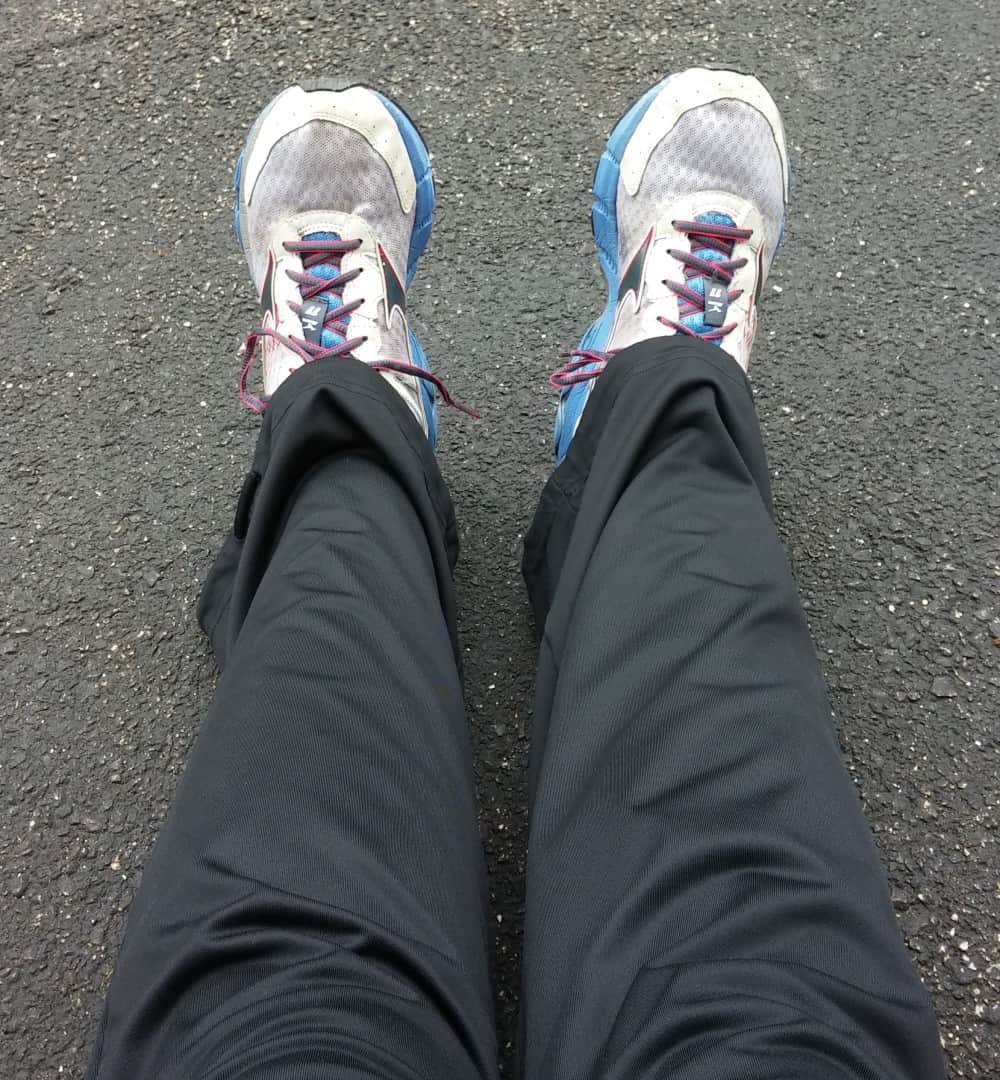 Week 5 was fun because I was able to do my long run with Retta, one of my friends who is also planning to run the race. We met up at a park in Framingham that had a nice 1 mile loop. It was great because the time went by so fast since we were chatting and catching up. Retta is also considerably faster than me, so it was good to have a week like that where I was naturally pushed to run a bit faster than normal.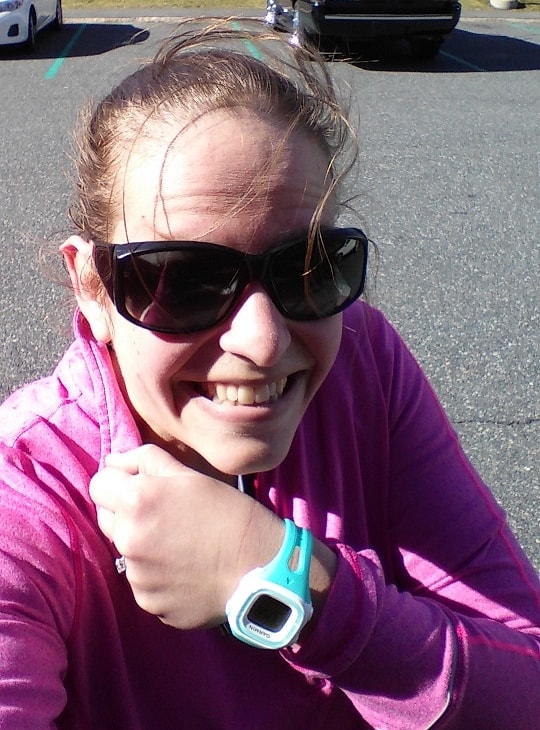 As you can see, Week 6 was a mess for training. It was the week of Tri-Mania and I also had a bunch of other work commitments that week. That week I was pretty much working every night from the time my husband got home until 10-11pm at night. It was tough finding time to fit in runs that week, which stinks because I hate missing runs (especially a long run) but there's nothing that can be done after the fact so I just have to move on.
Week 7 was a great week for me. I finally was able to run 5 miles straight again without any walking breaks for the first time since last year.
That week was also my longest training run yet this year, 10 miles – and I actually felt fantastic while running. I think I can partially credit it to some yummy pancakes topped with berries as my pre-run breakfast 😉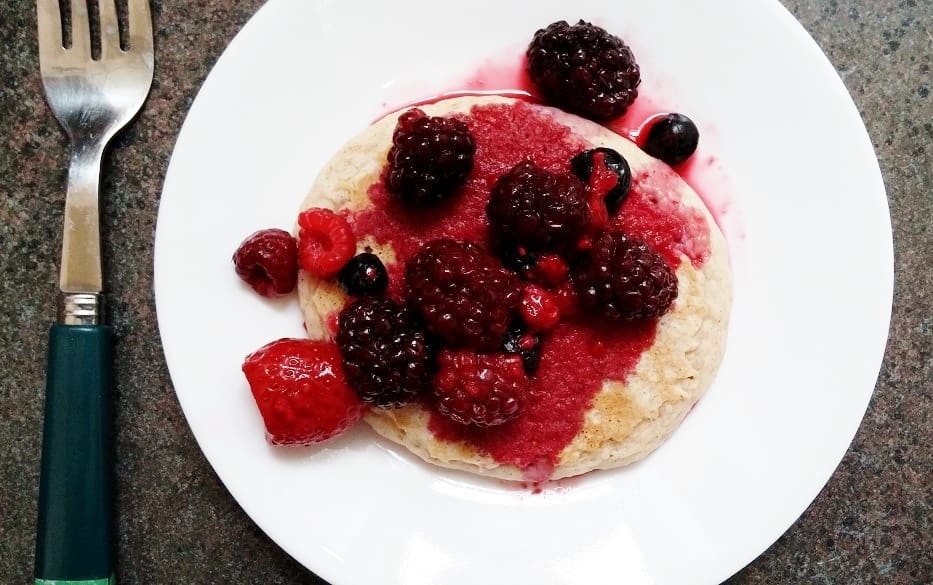 I was out there for a little over 2 hours and just enjoyed clearing my mind. It was a little chilly (30s) but comfortable once I got was out there for a while. Of course, the scenery could have been better – I had to do that run in our parking lot since we live off of a main road (pretty unsafe for running) and I didn't have time to go to another location that day. So I literally ran circles around and around the parking lot for the 10 miles.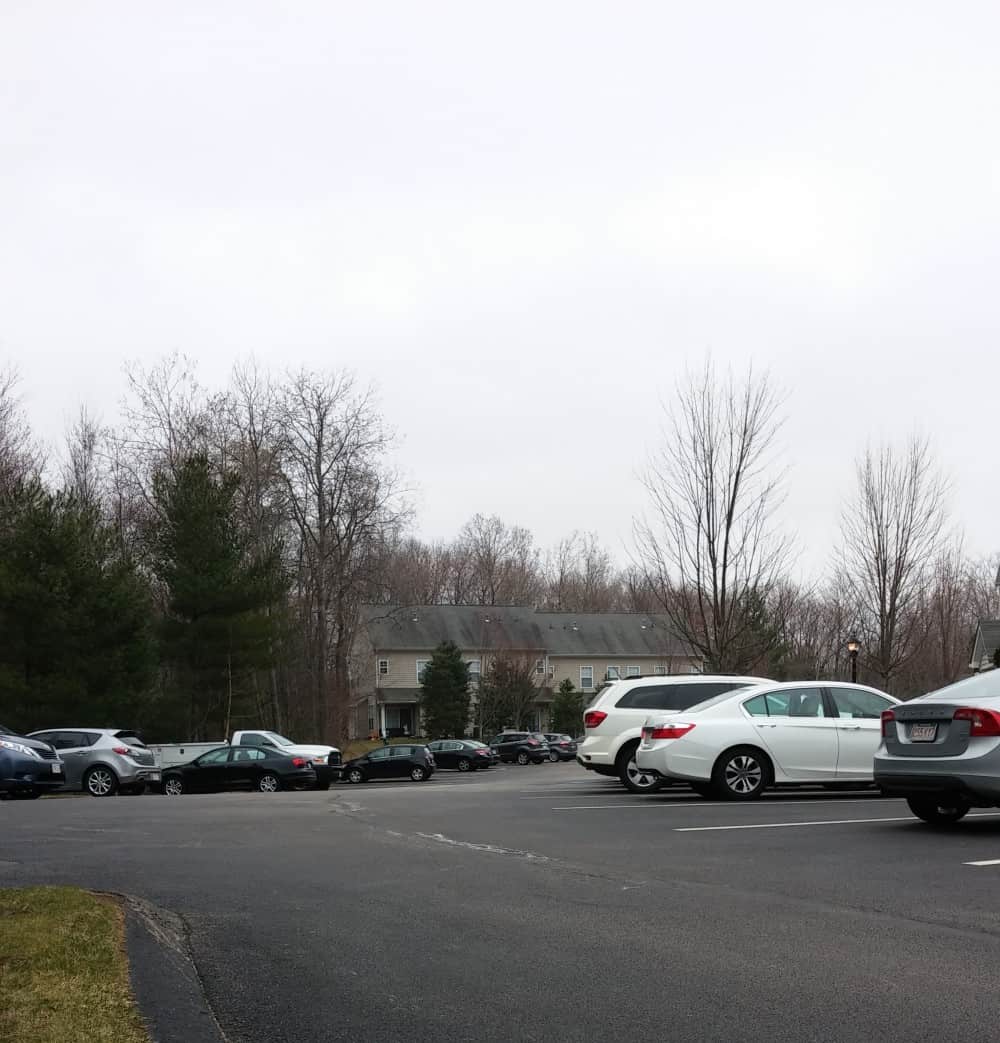 It didn't bother me as much as I thought but I have definitely reached out to some friends to get tips for new places to run in the area, haha!
Share with me: Are you training for any events right now? Have you ever had a bad week where you miss workouts? How do you handle those?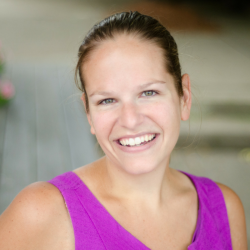 Chrissy Carroll is a Registered Dietitian and USAT Level I Triathlon Coach. She specializes in sharing nutrition and fitness tips, as well as recipes, for runners, triathletes, and active women.Chrissy holds a Bachelor's Degree in Nutrition, a Masters Degree in Public Health, and is also an ACSM Certified Personal Trainer.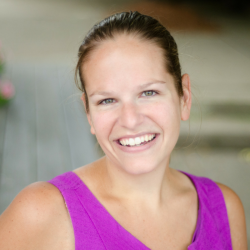 Latest posts by Chrissy Carroll (see all)