I absolutely love this time of year for road races – you've got the Halloween themed races over the next two weeks, the turkey trots in late November, and Jingle Bell & Santa themed runs in December. It's a great way to make sure that you stay active throughout the upcoming busy holiday season – choose one race a month to train for!
If you haven't registered for a Halloween race yet and you are local, we've rounded up a few great options for you.
Here are some Massachusetts Halloween races & one Rhode Island option (and don't worry, if you aren't local, you can find plenty of options by searching active.com or racewire.com!):
Halloween races are always a great time too, because a) you can dress up, and b) if you hate dressing up, you still get to see all the amazing costumes other people come up with. I'm still trying to decide what to wear for my Halloween 5K next weekend – feel free to comment with any ideas!
Also, I would love to see YOUR best running costumes – feel free to post 'em on my Facebook page!
To give you some inspiration, check out the photo at the top and these pics below – all different costumes I've worn when running! From the very simple ninja turtle t and headband, to the more enthusiastic 80's aerobics instructor and little red riding hood – I love dressing up. (PS – I got that little red riding hood costume on Amazon and love it!)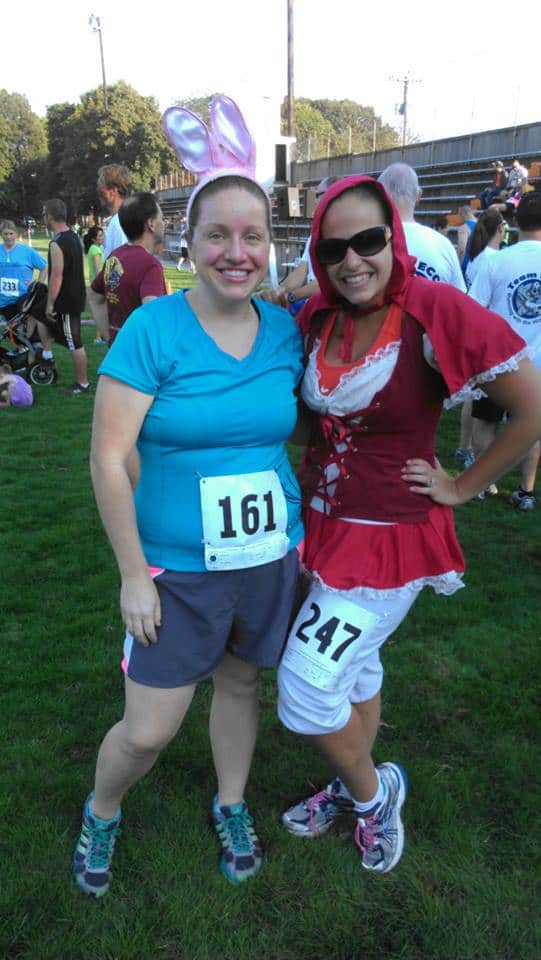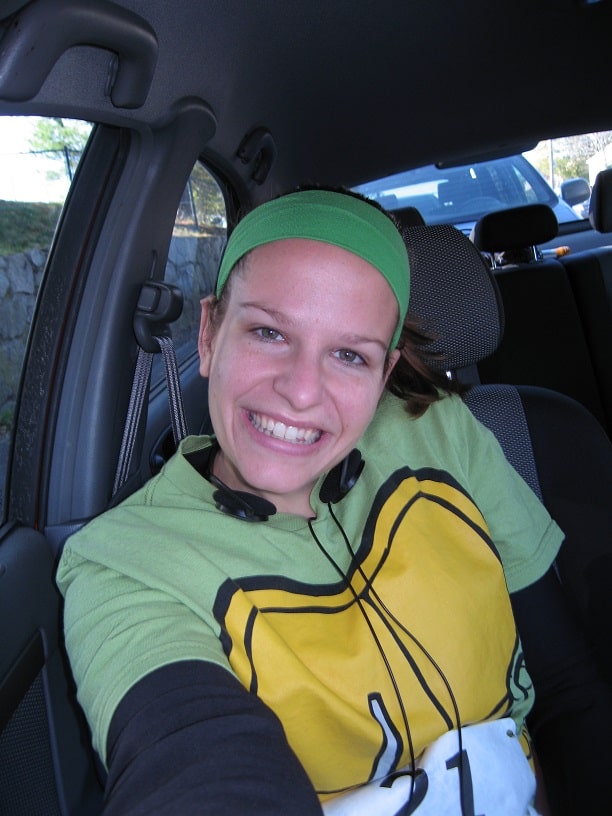 Share with me: What Massachusetts Halloween races are you hoping to run this year?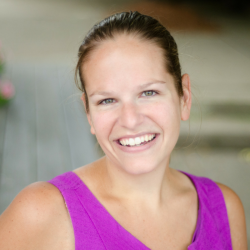 Chrissy Carroll is a Registered Dietitian and USAT Level I Triathlon Coach. She specializes in sharing nutrition and fitness tips, as well as recipes, for runners, triathletes, and active women.Chrissy holds a Bachelor's Degree in Nutrition, a Masters Degree in Public Health, and is also an ACSM Certified Personal Trainer.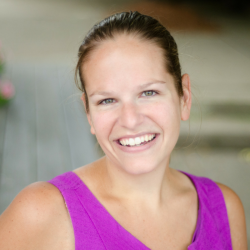 Latest posts by Chrissy Carroll (see all)