Yesterday my hubby and I did the Hallows Eve 5K Race in Lowell.  As I mentioned previously, I love Halloween races because dressing up and seeing other people's costumes is always so fun!!  I decided to go as Lori from the Walking Dead – I figured I could take advantage of the current baby bump – and Terry went as a scary guy from Purge.  [I had no idea what movie or character this was, but apparently a lot of other people at the race did and loved his costume.  I gotta say, he did a great job with his facepaint.]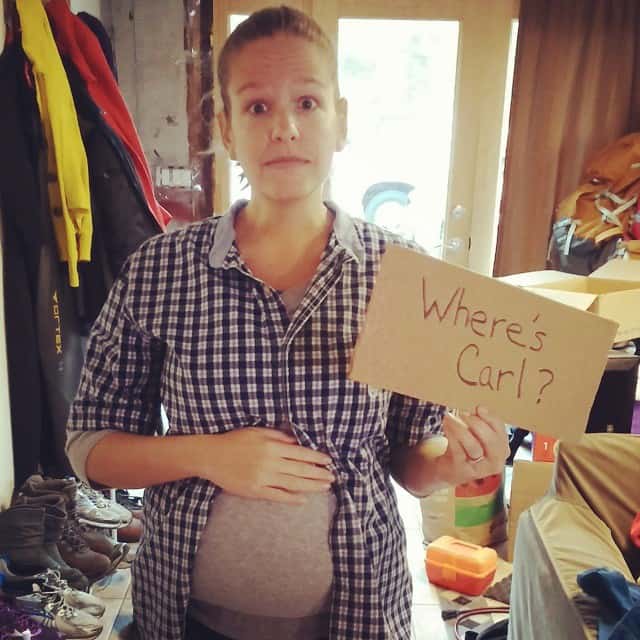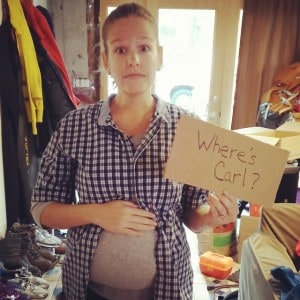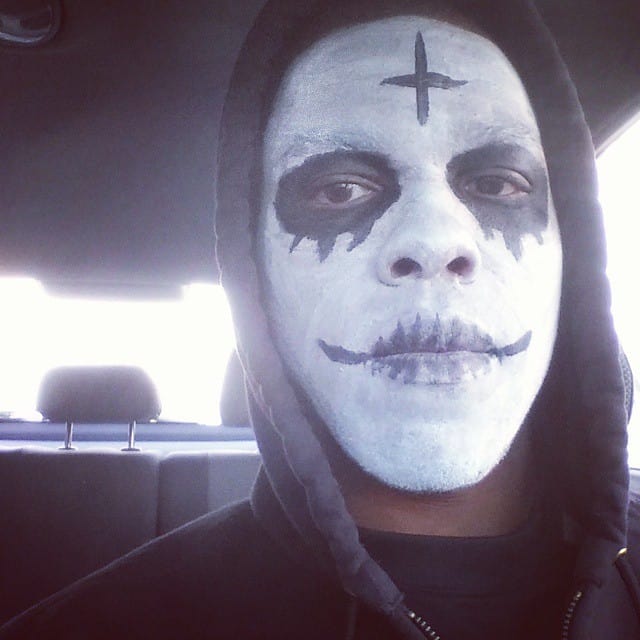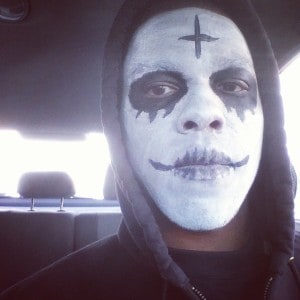 I have to say, this was one of the most well-organized 5K's I've ever been to.  As soon as we got to the general vicinity of the race, there were signs directing us to parking and plenty of volunteers showing us where to park.  When we got out of the car, there were volunteers with signs directing us towards a path to get to race registration (just a short walk).  Race registration was outside, and was clearly marked with tables for pre-registered and new registrations, along with the tables for t-shirt pick up.  Inside, there were tables with sponsors, raffles, costume contest judging, a photo booth, and more.  Plus lots of tables & chairs for people to sit and enjoy post race food.
The race started exactly on time (love this!) at 10am, and the course was nice – flat for the first 1.5 miles and some small rolling hills for the remainder.  I was running pretty slowly – my pace has slowed down a lot while pregnant – but I was surprised that we were in the back of the pack.  I wish more people would just get out there and try these races, no matter what their pace!
I finished the race in 41 minutes, which I was actually quite happy about for being 20 weeks pregnant.  It's around a 13 min mile pace, and my pace before pregnancy was around 11 min/mile, so not too far off.  Terry ran with me, so it was a pretty easy day for him, but it was nice to have him next to me and chatting throughout.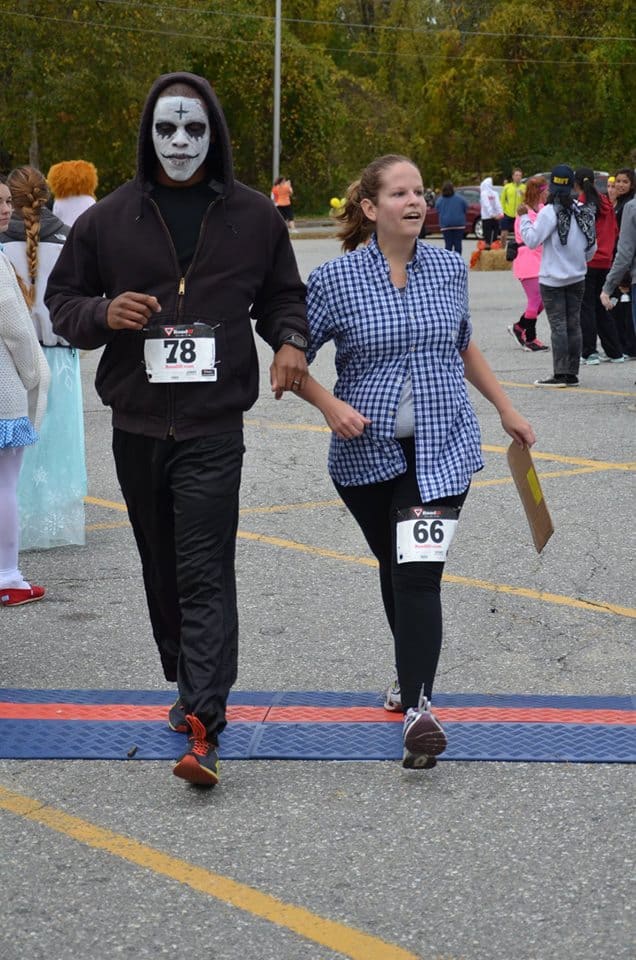 Afterward, they had pizza and salad for everyone, as well as raffles and awards.  It was a blast and I would definitely do this race again!
Share with me:  Did you do any Halloween races this week?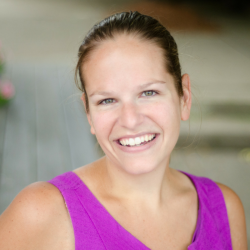 Latest posts by Chrissy Carroll
(see all)