Does September already feel crazy busy to anyone else?! I don't even have kids in school yet and it still seems like a hectic month. I have started teaching again at a local college (so fun) and have some great projects in the works here at Snacking in Sneakers, so that's probably responsible for part of that feeling.
But any way you have it, this is the time of year when things start to get a little crazy – whether it's back to school or the holidays that will be here before we know it, I feel like time is always in limited quantity these days.
That's why I've rounded up some amazing healthy 30 minute recipes for you. When you're home after a long day of work and you don't want to spend a ton of time in the kitchen, these meals are ideal for getting a tasty meal on the table in no time at all.
10 Healthy 30 Minute Recipes
Summer may be coming to an end, but there's still plenty of grilling time left! Kebabs are fun for kids and adults alike, and these ones are bursting with flavor thanks to the chimichurri sauce.

This lentil taco salad is vegan and gluten-free. Lentils are a great source of plant-based protein and fiber – and as such they're quite filling – making this a winning dish.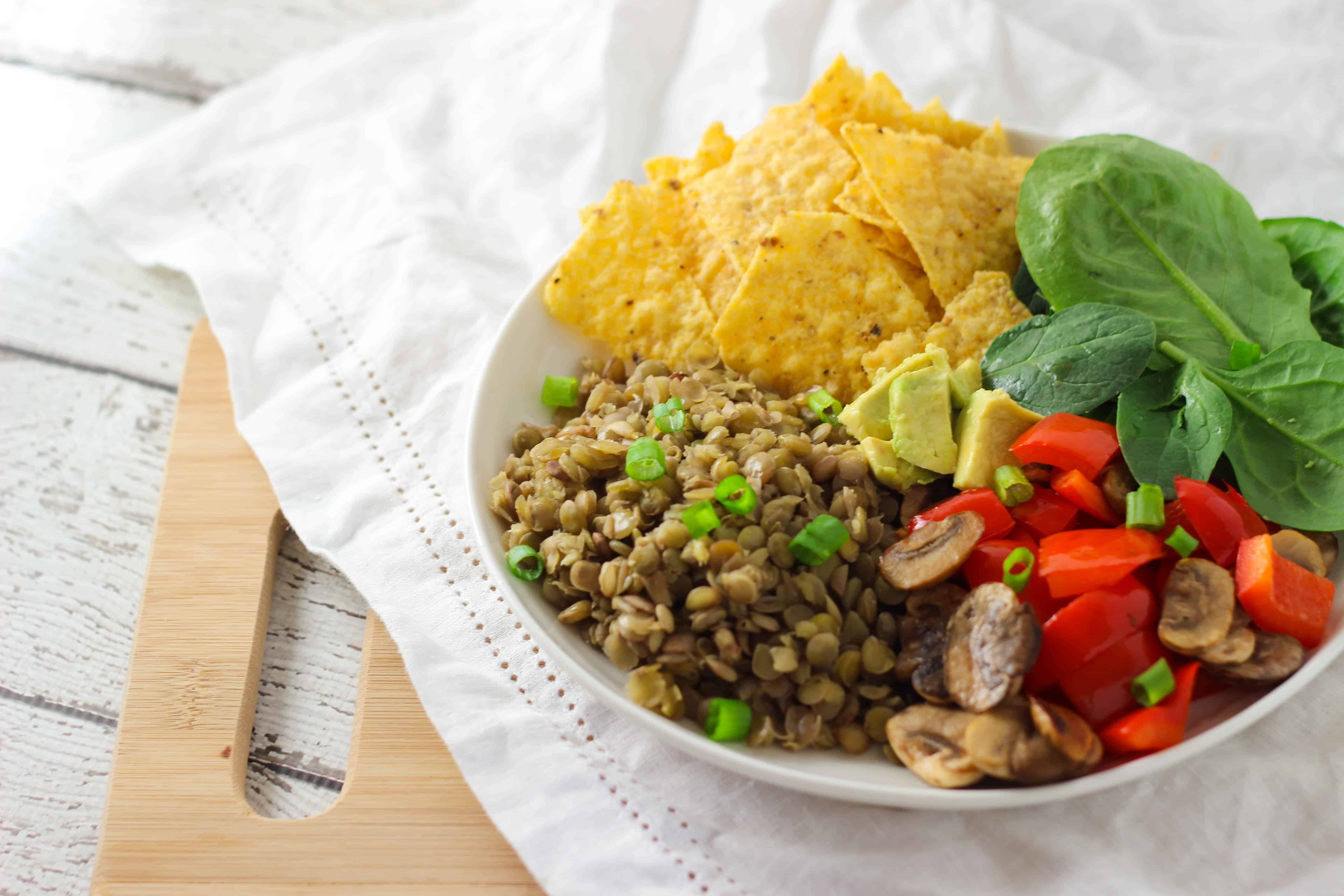 While my hubby is anti-peanut sauce, I can't get enough of it. This is a top notch dish that I like to make when he's not around for dinner. I love the mixture of chicken, grapes and peanut!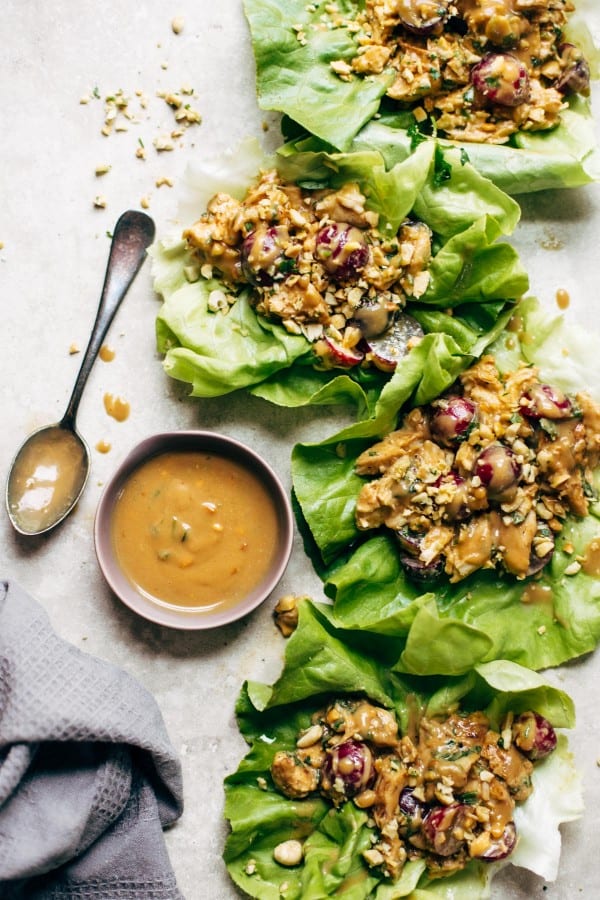 Just one look at this dish and I was like "um, heck yes!". For all you athletes reading this, you'll get lots of healthy carbohydrates (along with vitamins and minerals) in this dish from the sweet potatoes, quinoa, and black beans. And only one dish to clean up?! Just sweetens the deal.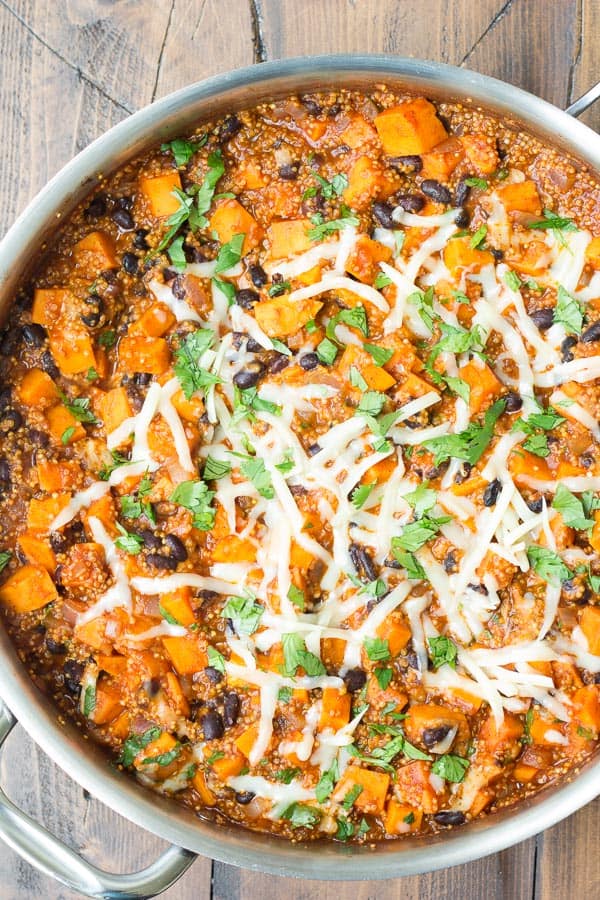 I'm trying to eat seafood more regularly – the health benefits are abundant, whether it's lean white fish that's rich in protein or fatty fish that will help you get those omega-3s. This stew has a unique blend of flavors and textures, from the sea bass and shrimp to the three main veggies (green beans, mushrooms, and artichoke hearts). Keep in mind you can always experiment with some customizations if there are other types of seafood on sale! This is such a fun healthy 30 minute dinner recipe to experiment with.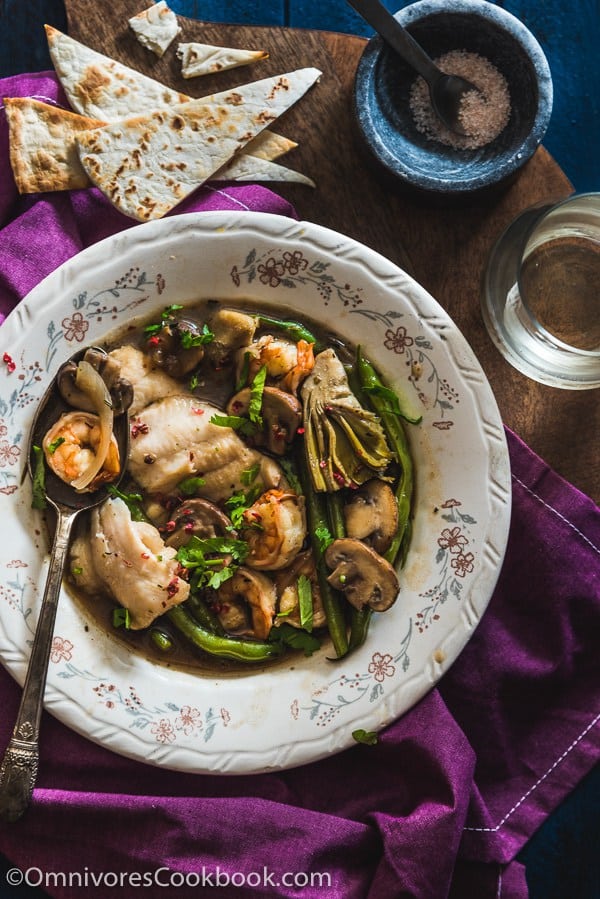 I pretty much love anything thai-inspired, and this soup is no exception. It has a rich coconut and curry flavor profile that comes together in under 30 minutes. With the cooler weather soon to be approaching, I've got this bookmarked to make regularly.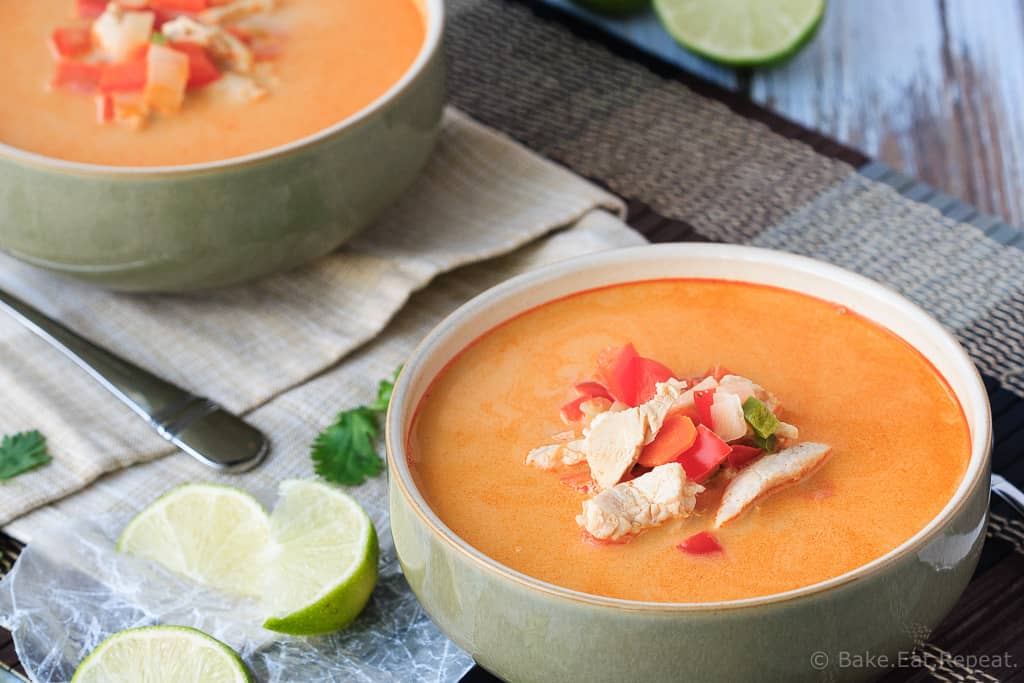 Rotisserie chicken is for way more than just eating plain – you can toss it with some orzo along with corn and other seasonal veggies to make this tasty salad. (Don't want to use rotisserie chicken from the store? Take a few extra minutes in the morning to season and toss a whole small chicken in the crockpot. Then use the meat from that in this salad!)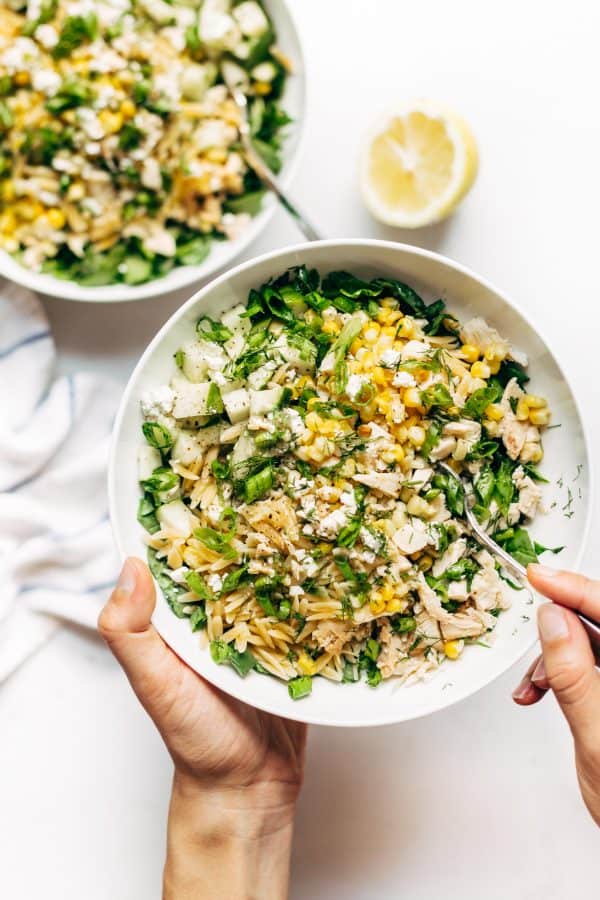 10 ingredients, under 30 minutes AND inexpensive? That's what' I'm talking about! Now admittedly, I'm not personally a tofu fan, but I'm adding this vegan delight on here for those of you who love it.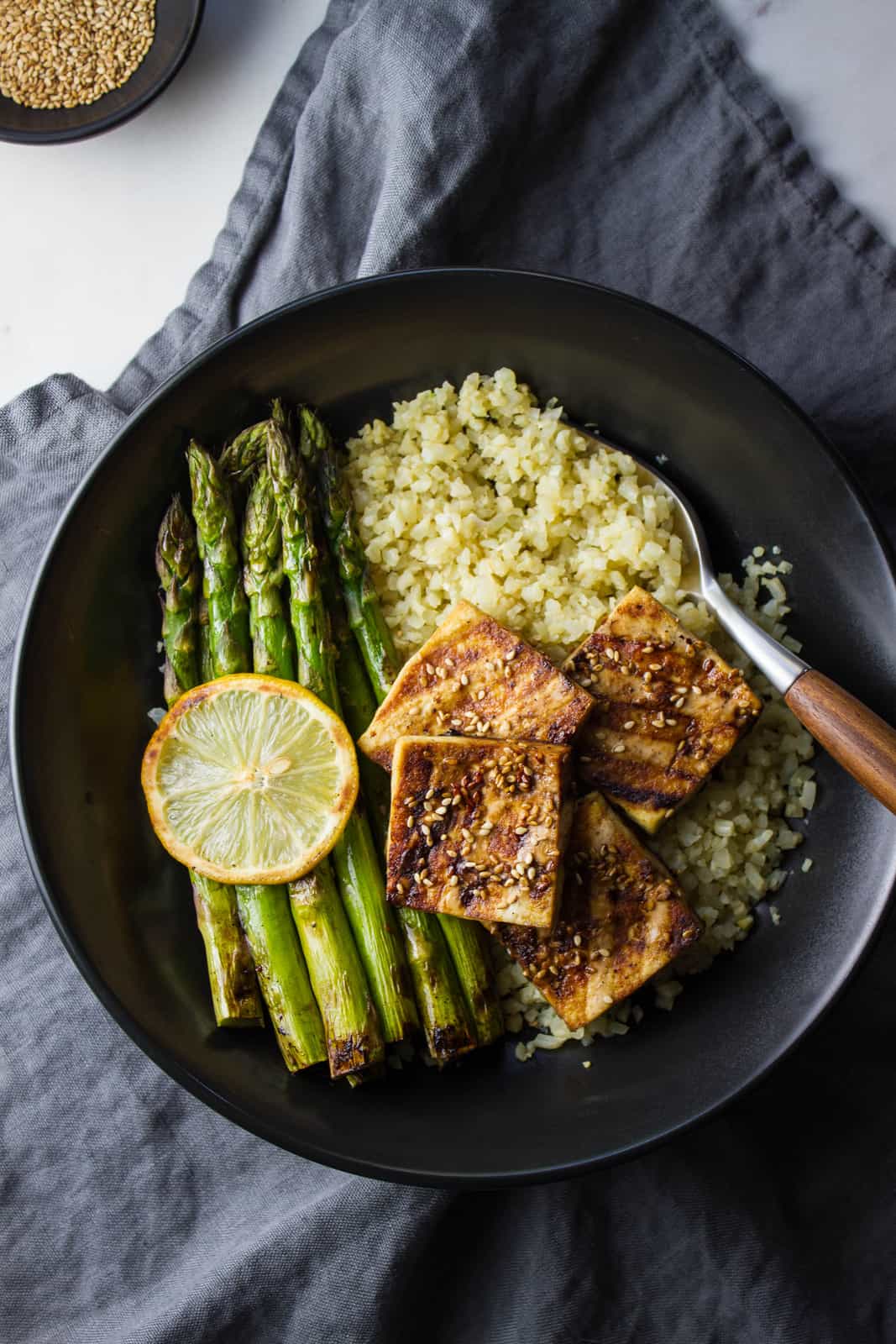 This recipe would be so lovely in the spring when these veggies are in prime season. Combined with gnocchi (if you haven't had it, it's kinda like pasta but made with potato), lemon and a little parm – it's indulgent yet still light (if that can even be a thing?!). If you want to add a little more protein to the dish, you could easily pick up a rotisserie chicken at the grocery store and throw some of that in there too.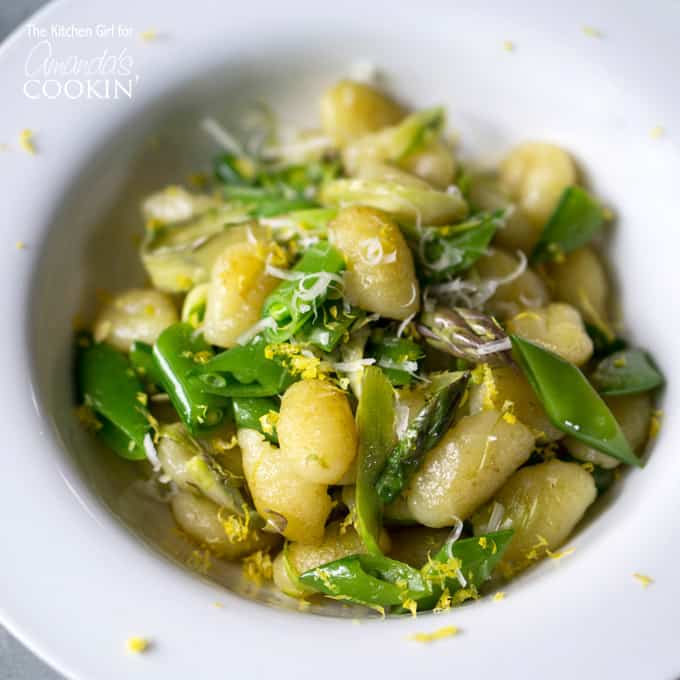 Despite being made in under 30 minutes, this chili is still really flavorful thanks to the seasonings and chipotle peppers. If you've got kids, you can easily leave out the chipotles for a non-spicy version. And I love this recipe since it's packed with protein and fiber! Enjoy.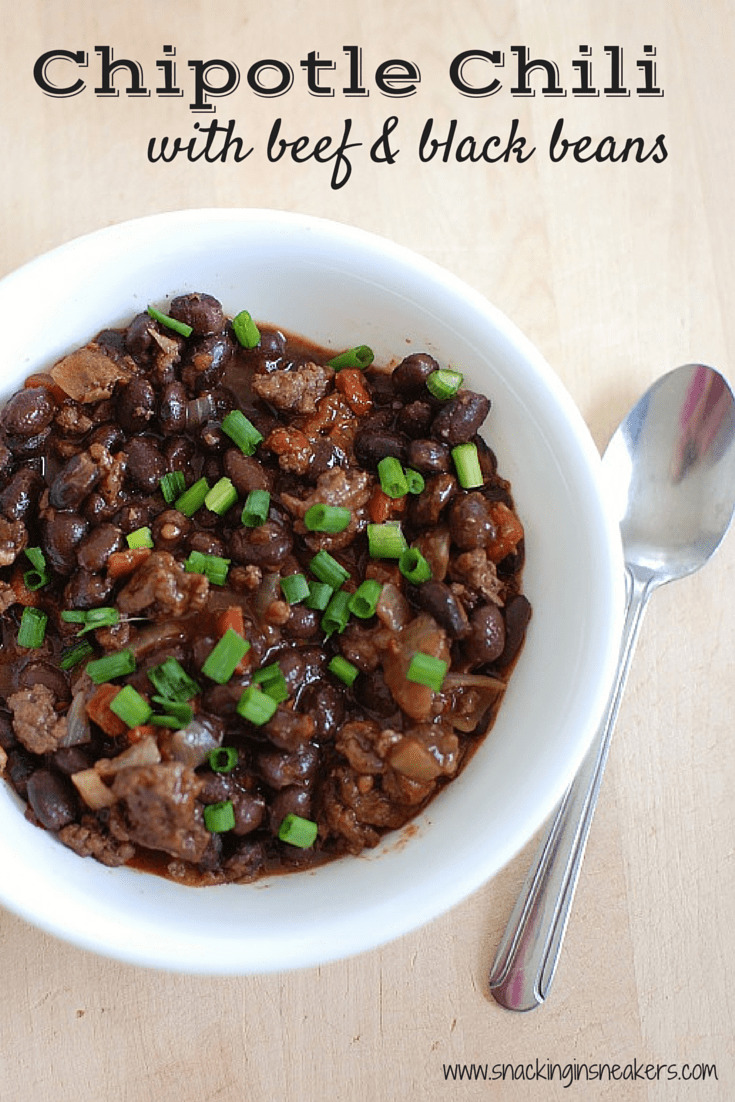 Share with me: When it comes to cooking, do you love it or hate it? What's one of your favorite healthy 30 minute recipes?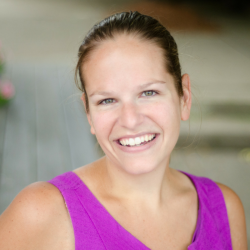 Latest posts by Chrissy Carroll
(see all)