Disclosure: This post was sponsored by Fitbug. I was provided a significant portion of content for this post, but have edited it and added in thoughts of my own to match my nutrition philosophy.
Before I even get into this post, I want to be clear – holidays are at time to enjoy get togethers with families, practice some acts of kindness, relax and rejuvenate – and yes, enjoy a few treats. I just as much as anyone will enjoy some pie or brownies on Christmas along with my yummy holiday meal. If you eat right and exercise most of the time, it's totally okay to enjoy yourself on Christmas Day.
However, as it often happens, Christmas isn't always limited to Christmas Day. There are holiday parties and festivities leading up to the event, desserts left in the breakroom at work in December, vacations at home surrounding the holidays, and lots of family get togethers that might have a few too many tasty temptations (and perhaps some pushy relatives encouraging you to dig-in).
All that can make some people feel very uncomfortable in their jeans or just how they feel overall come January.
Of course, many people accept a burgeoning waistline as a given part of Christmas festivities – and promise themselves that a January health-kick will shed the excess weight. But research has shown that many people don't actually return to their pre-Christmas weight until spring. And a significant number of people never lose all the weight they gain over the festive period.
This year, I challenge you to practice the "holiday hold 'em" – instead of entering the New Year disappointed in your health, demonstrate a little will-power during December to aim to maintain your weight and good habits. There are a few things you can do to maintain your normal weight this Christmas – and none of them are rocket science!
Don't arrive at parties hungry
A lot of people fall into the trap of starving themselves as a way of 'saving' calories for festive indulgences. However, being exceptionally hungry when temptation is in your way is a recipe for overeating.
Make sure you observe normal mealtimes, and eat something nutritious and healthy before you arrive at lavish buffets. Also, keep drinking lots of water throughout the day, as we often mistake thirst for hunger. By all means, indulge in a few scallops wrapped in bacon or a delicious homemade cookie, but feeling full should help to curtail the unnecessary calories you consume.
Eat slowly, and pay attention to hunger/fullness
Whether you are presented with a lavish Christmas meal or a finger buffet, eating slowly can help you to eat less. Take the time to enjoy every mouthful of food you eat, and avoid the temptation to go wild as soon as temptation presents itself. Try putting your fork down after every mouthful of food to slow your eating down – ultimately helping you to consume fewer calories. Ideally, you want to stop when you are comfortably satisfied with the meal – not when you are overly full.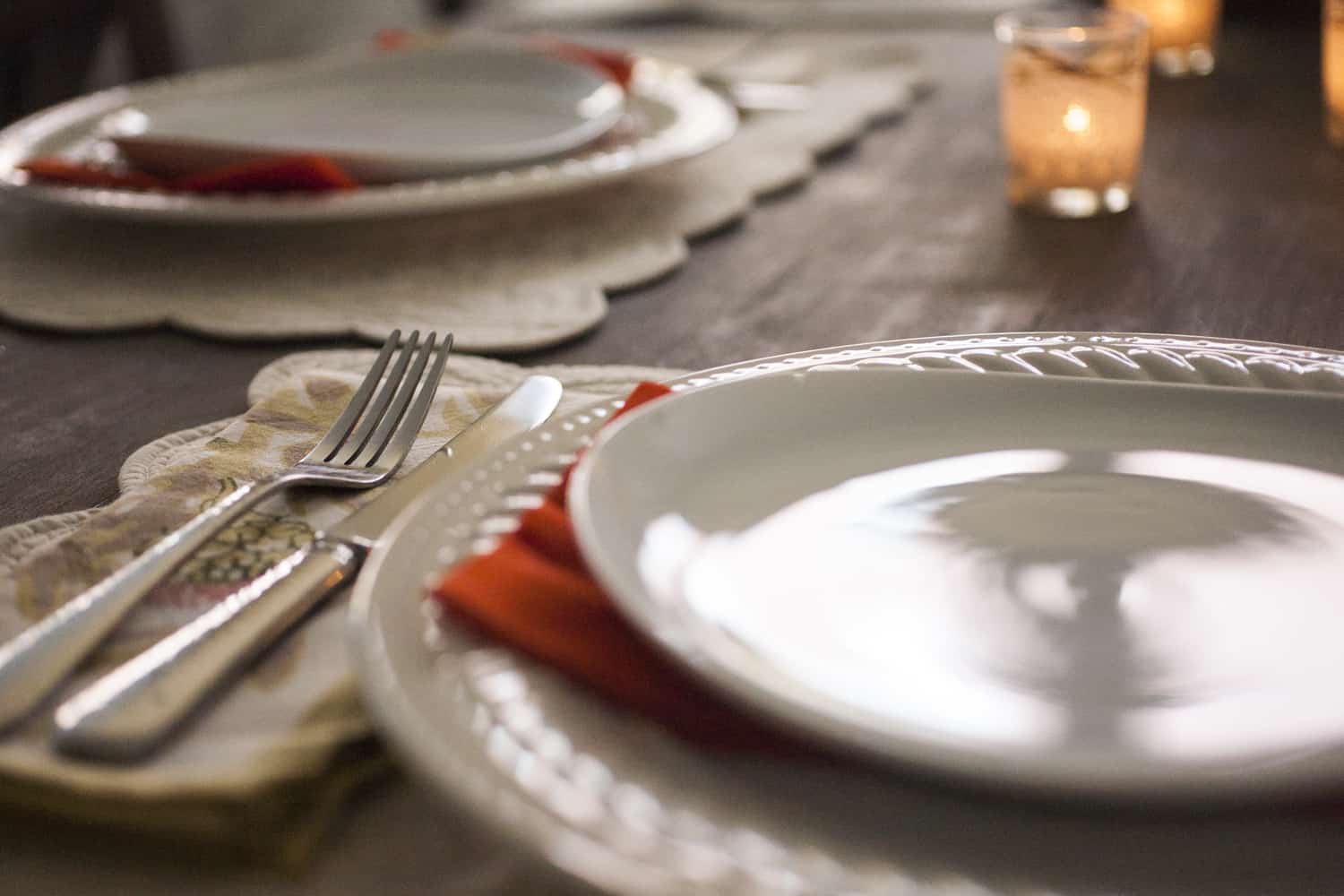 Be smart at buffets
Buffets are actually opportunities to make smart choices while still enjoying a few Christmas treats. However, you need to show a little willpower and choose healthy, whole food options. As a very basic rule of thumb, the simplest buffet items are often the healthiest. So, look for fruit, fresh fish, chicken and salad. Steer clear of creamy dips, pastries and anything that looks like it has been deep-fried.
Remember that alcohol calories add up quickly
Beers, wine and mixed drinks can contain a lot of empty calories, so it is important that you treat your Christmas cocktails as you would food. Just a couple of large glasses of wine a few days a week may have the scale tipping in the wrong direction. If you are at a party, try alternating between alcoholic drinks and water. And wherever possible, opt for low-calorie options such as vodka and gin – which contain around 100 calories – or a light beer.
Exercise every day (or at least almost every day)
I know, I know – "It's the holidays, I don't have any free time to exercise!" But let's be real, that's just an excuse. It doesn't matter how many parties, shopping trips and family events you have planned – you can get up 30 minutes earlier than you normally would, you can squeeze in a lunch time workout, or you can make exercise part of family time by doing something active together on the weekends. Just 20 minutes of intense exercise can burn more than 200 calories – and keep your metabolism racing for several hours afterwards. Make it a priority to do something active every day, and remember that anything is better than nothing.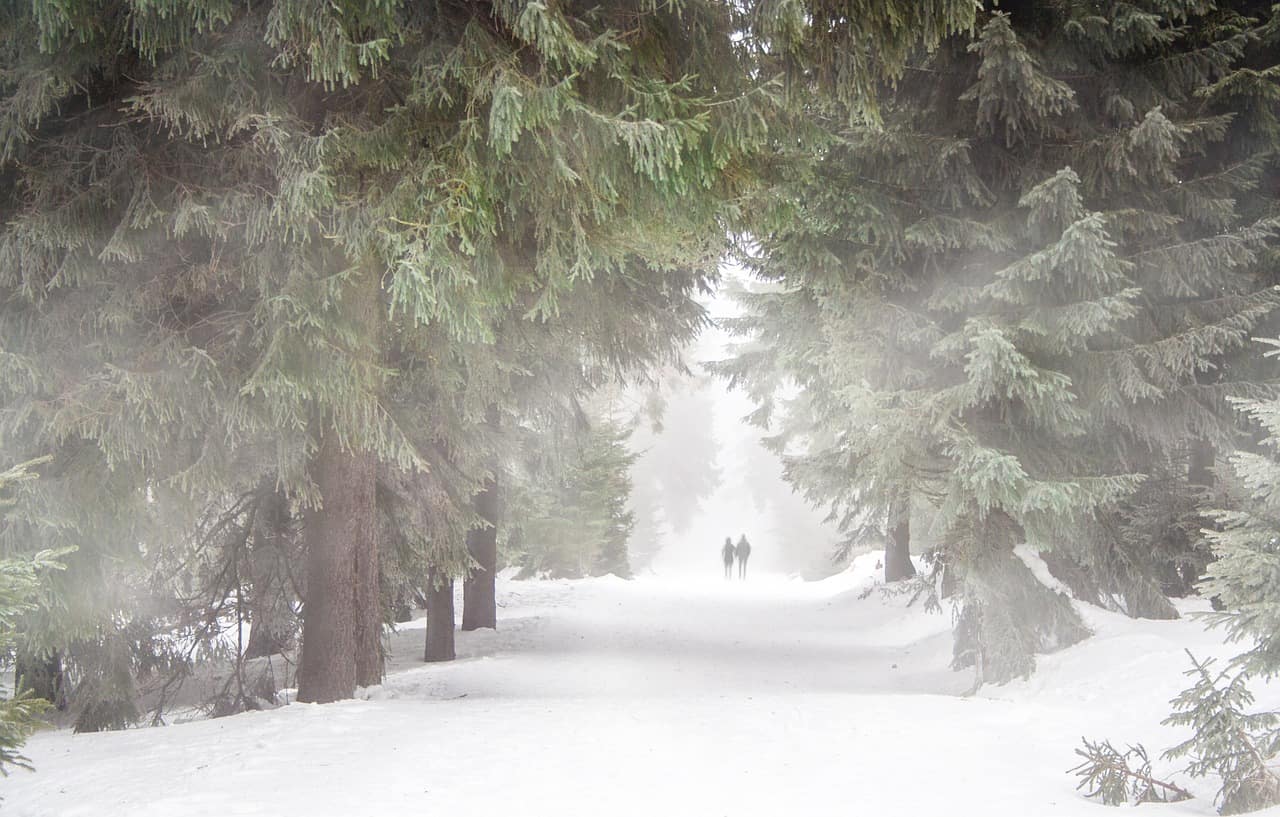 If you're concerned about your weight, monitor it regularly
Many people rationalize that a few extra Christmas treats here and there won't make a massive difference. Unfortunately, if those few extra treats tend to occur a bit too often for you, then you may find yourself struggling to get on that favorite pair of jeans when January arrives.
By weighing yourself regularly using something like a Bluetooth scale from Fitbug, you can monitor every aspect of your health and fitness with the Fitbug app. When you notice your weight starting to creep upwards, a few changes to your diet and exercise plan should address the situation before it gets out of hand.
Share with me: How do you keep your health and weight in check over the holiday season? Are there any helpful strategies that you practice regularly? Which tip from above do you think you'll try to implement this year?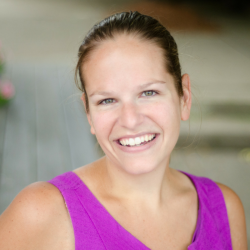 Latest posts by Chrissy Carroll
(see all)