I'm going to have a TON of posts in the next week or two that I want to share with you about BlogFest, including helpful fitness tips and a bunch of cool new products on the market! But to start, I wanted to just summarize my experience at BlogFest and the IDEA World Fitness Convention. In one word – amazing.
The conference really gave me the best of both worlds. The first two days were specifically BlogFest days, with sessions for fitness bloggers. The second two days, we had our choice of choosing from any of the sessions at IDEA World, which gave me an opportunity to learn about new workouts and fitness research.
Here's a quick overview of what I did and learned each day:
Day 1
We kicked off with a yoga class, followed by two morning sessions: one by Lorna Jane Activewear and one on meal prepping and food blogging. We then heard the opening keynote for the conference by Diana Nyad (the lady who swam from Cuba to the US!). Afternoon sessions discussed brand work and blog design. We ended the day with a workout with Chalene Johnson and a networking happy hour with all the bloggers and several brands.
Day 2
Again, the day started with a workout – this time a bootcamp. Cassey Ho, founder of Blogilates, then did a fabulous workshop about building your blog & brand. Jillian Michaels was up next for a keynote address and Q&A, followed by tips from several ladies on the business of blogging. In the afternoon, we had a "bloggers tell all panel", a yoga class with Tara Stiles, the BlogFest "lightening round", and our closing party.
Day 3
Today was when I was able to attend the Idea World sessions. I attended:
Health coaching for weight loss

Sweat and smiles: New ideas for training kids

Running secrets to success

Fitness Writing
Midway through the day, I had a break where I was able to do a promotional workout with U-Jam, and at the end of the day I explored the expo.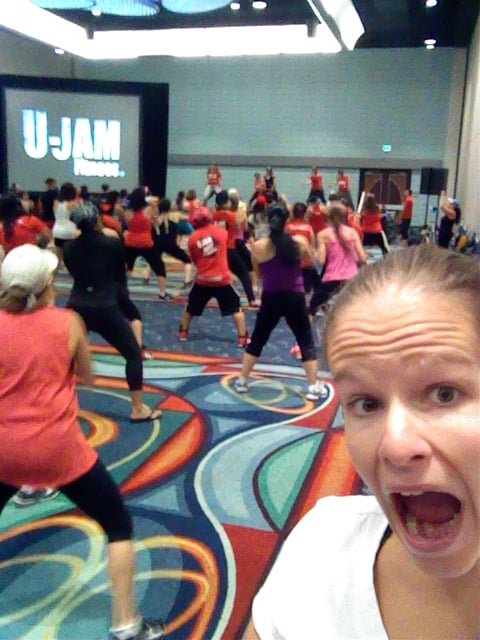 Day 4
The last day was a half day with only two sessions. First I attended "All You Need is You," which went over a ton of body weight exercises that give you an amazing workout. I wrapped up the conference with a session on integrating fitness apps and devices into work as a fitness professional.
If you're a fitness blogger or a fitness professional (or both, like me!), I'd highly encourage you to participate in this conference next year. It was a blast, I learned a ton, and I walked away inspired.
Share with me:  If you went to BlogFest, what was your favorite part?  And if you didn't go, which part would you have loved to attend?!  
And keep your eyes peeled for a bunch of posts this week sharing more of what I learned!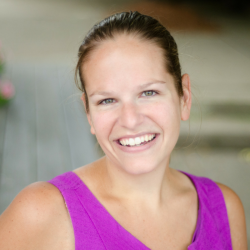 Chrissy Carroll is a Registered Dietitian and USAT Level I Triathlon Coach. She specializes in sharing nutrition and fitness tips, as well as recipes, for runners, triathletes, and active women.Chrissy holds a Bachelor's Degree in Nutrition, a Masters Degree in Public Health, and is also an ACSM Certified Personal Trainer.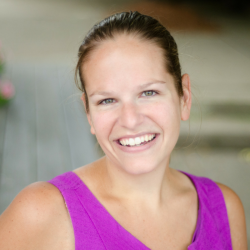 Latest posts by Chrissy Carroll (see all)