I'm normally done with my Christmas shopping by Black Friday, but this year I'm a little behind. Along with blogging and teaching, I took on an additional part time role at the college I work with in order to help organize a new certificate program. Pair that with a very energetic two year old and a house that never seems to stay clean, and I'm sure you can understand why I've still got a few gifts left on my list. 😉
As I've been browsing the blog-o-sphere and Pinterest for gift ideas, I came across so many creative DIY food gifts. These are perfect for last minute, inexpensive presents since most of the ingredients are likely already in your kitchen. Most take just a few minutes to whip up. And DIY gifts just always seem so thoughtful (to me at least!).
I reached out to fellow bloggers and dietitians to put together this roundup of last minute DIY holiday food gifts. Most are healthier versions too, but you wouldn't know it by their taste. From family to friends, they're perfect to complete your shopping list!
15 Last Minute DIY Holiday Food Gifts
Heading to a party this week? This makes a great hostess gift! She can choose to place it out for snacking, or save it for herself to munch on after the guests have left.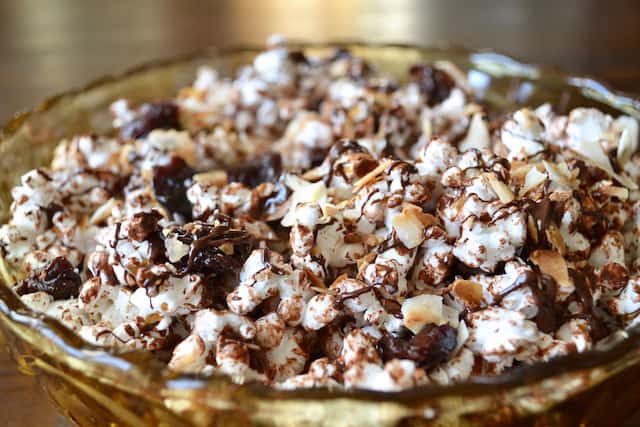 I had to include at least something of my own, right?! This granola is so easy to make. Just dump all the ingredients in the crockpot, turn it on with the lid slightly ajar, and stir it every so often over 2 hours. You'll end up with about 7 cups, which is enough to pack 3 mason jars full.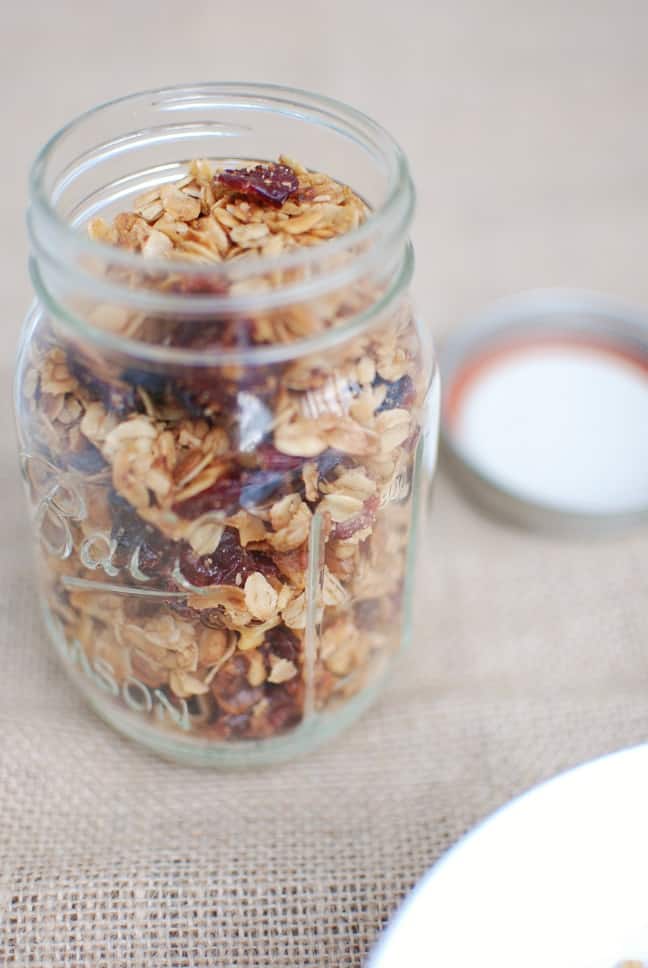 If you know anyone with diet restrictions, these cookies are an awesome choice. They're paleo friendly, gluten free, egg free, and dairy free. Attach a small card that instructs the recipient to add a few wet ingredients (and even better – include them along with the jar of mix!), and they'll be able to whip these up in a flash.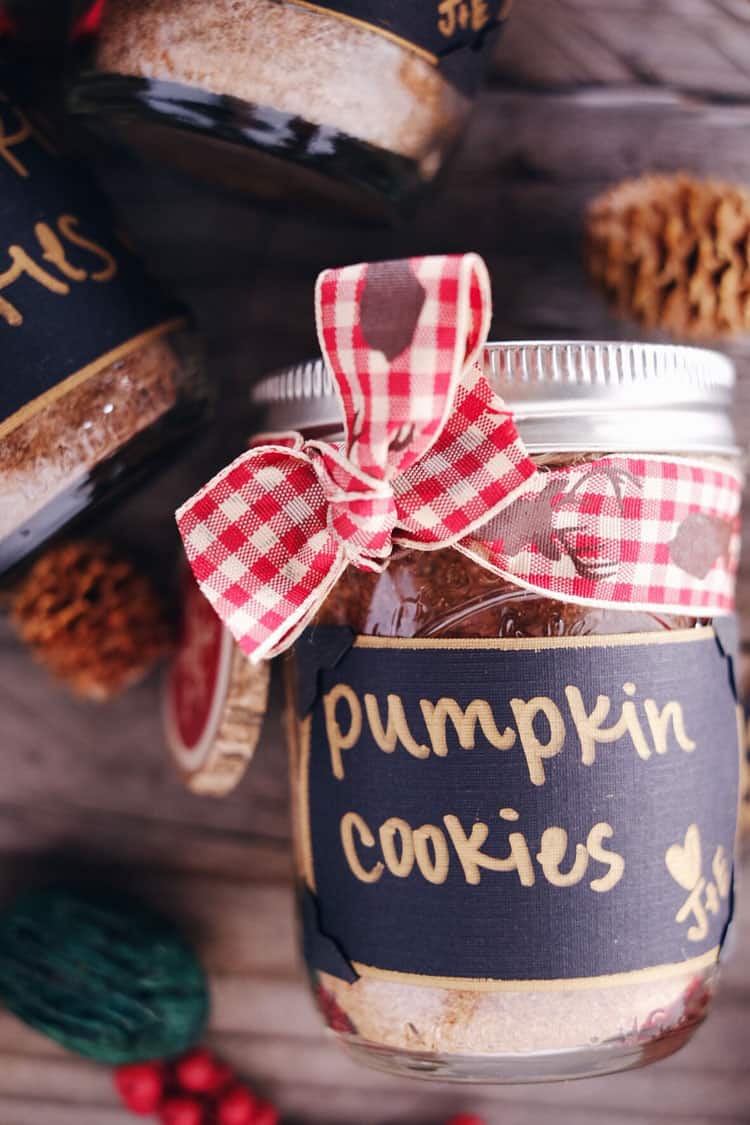 Rich dark chocolate, salty nuts, sweet dried fruit…what more could you ask for?!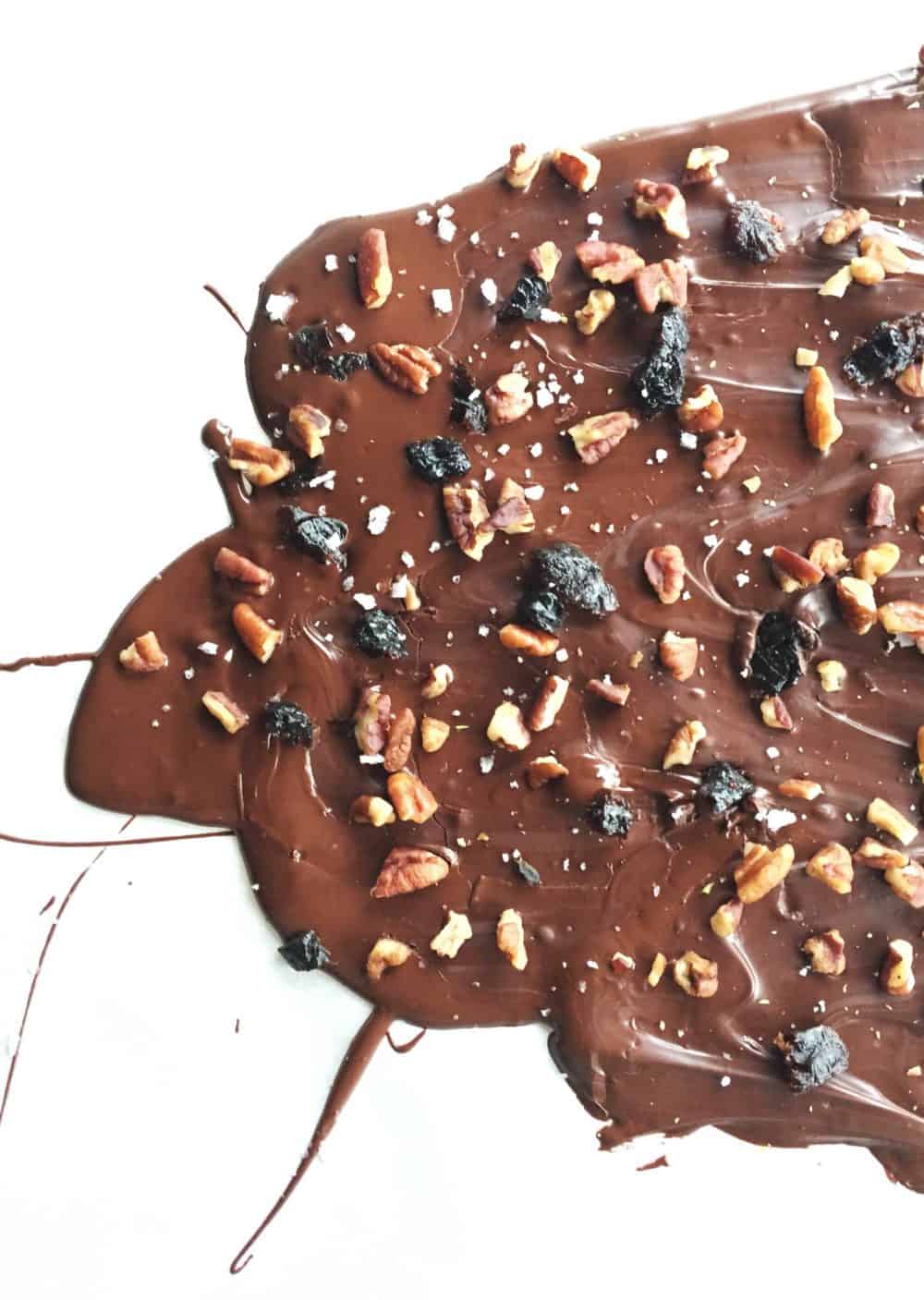 Pomegranate is such a lovely seasonal fruit, and the addition of those bright red arils makes this chocolate winter bark perfect for the holiday time.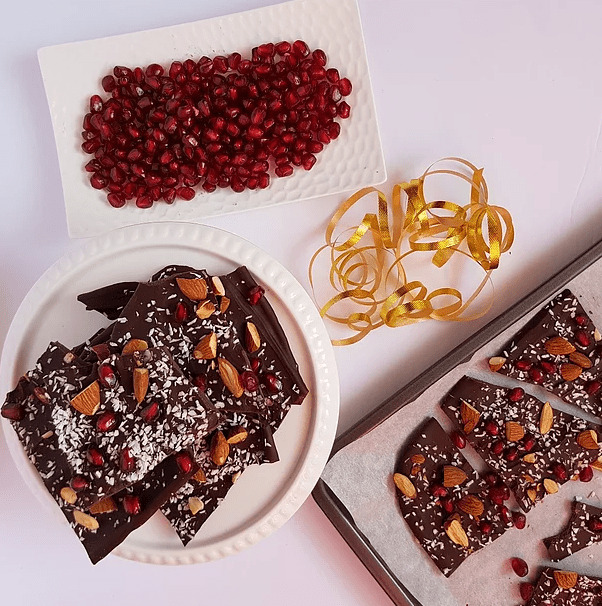 Your loved ones can skip the sugar overload with this better-for-you puppy chow mix! This Elvis-style version uses powdered sugar combined with powdered cocoa peanut butter to give it a sublte sweetness, and the addition of banana chips makes it totally 'king-worthy'.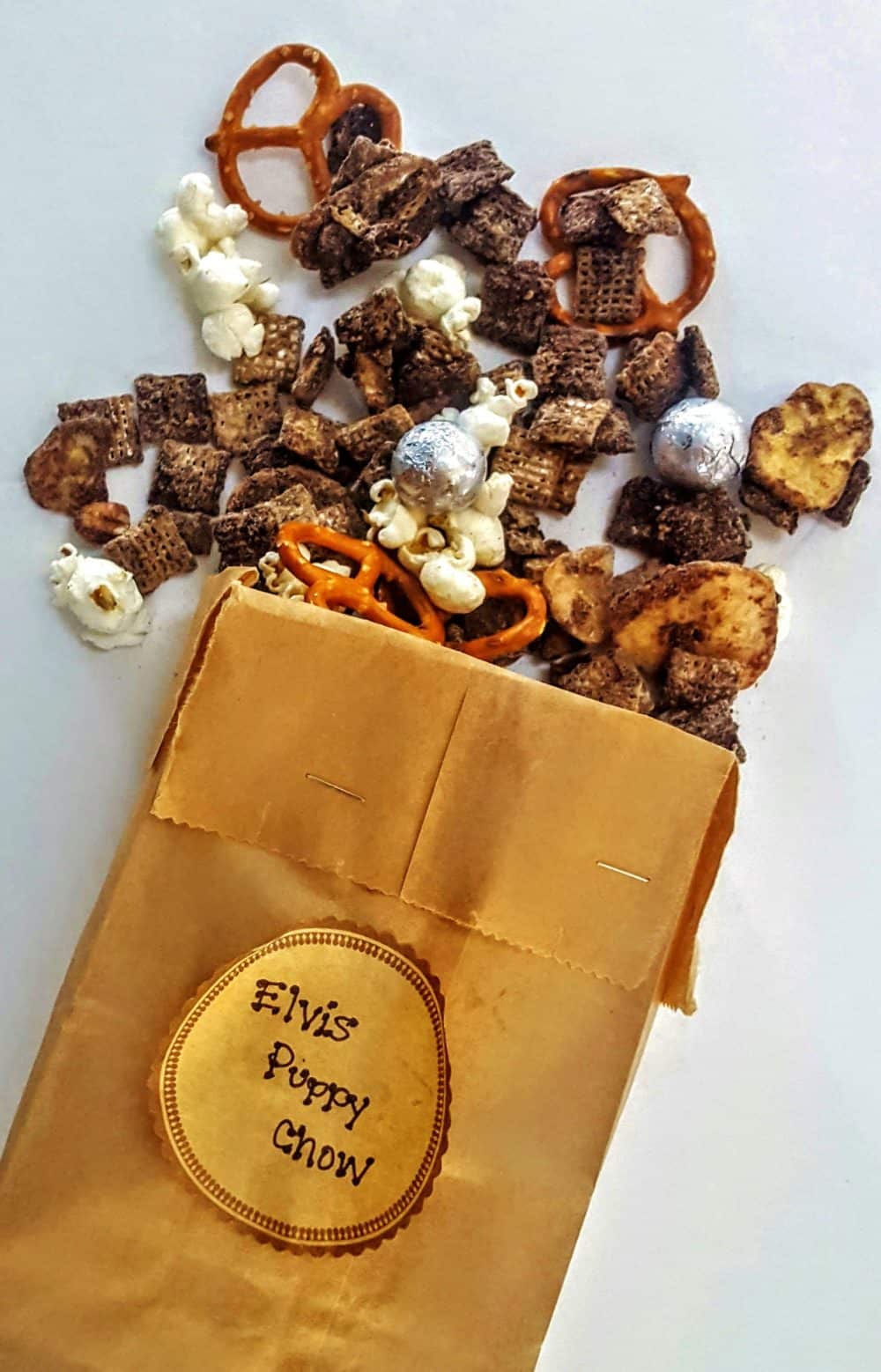 I absolutely adore this homemade gift idea (and family, if you're reading this, please don't be surprised if one of these arrives in your gift bag, haha). It's so simple to make (just 5 ingredients). And the recipient can use it in so many ways – think adding it to pancakes, oatmeal, lattes, and more.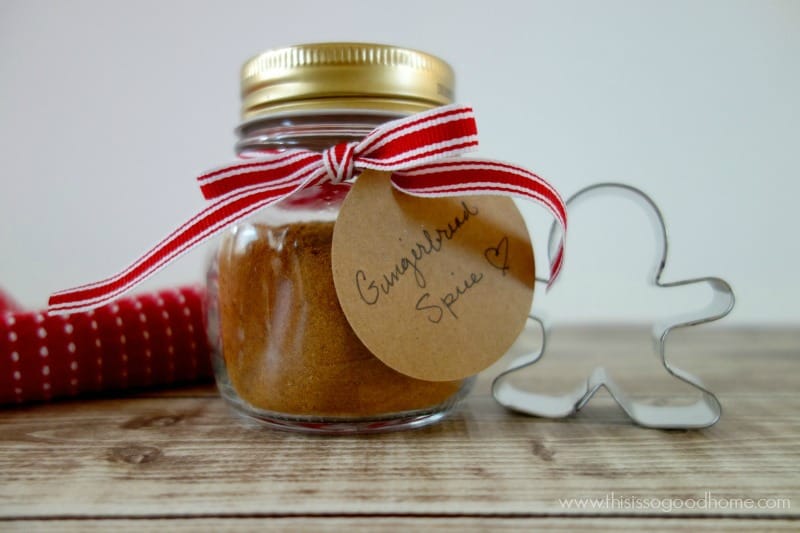 There is nothing like roasted pecans this time of year. Every time I have them, it reminds me of being in college, wandering around Downtown Crossing in Boston while doing Christmas shopping. There were always vendors out on the street selling them. With this recipe, I can make my own! (And maybe there will be enough to share for gifts 😉 )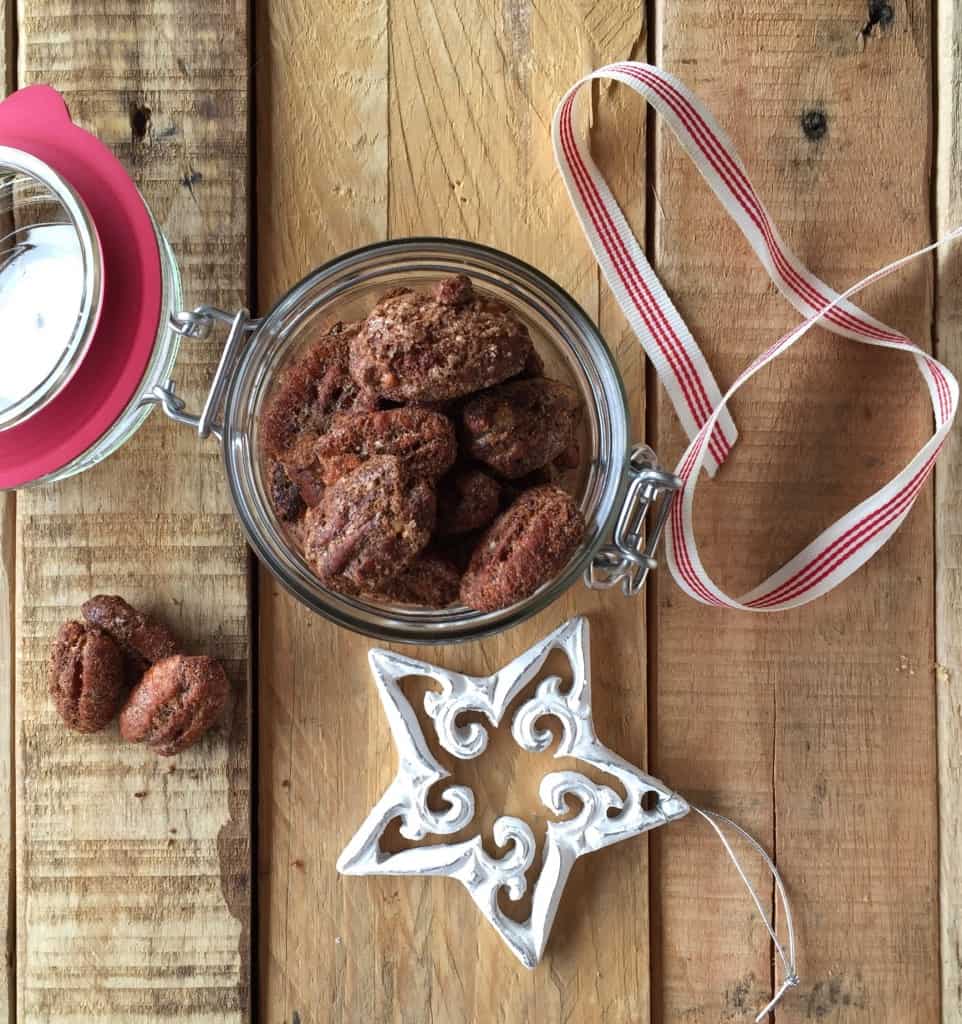 I'm all about homemade hot chocolate mixes for gifts. I'm actually not a big hot chocolate person myself, but my husband loves it. Hopefully he's not reading this, because he might be getting a jar of this in his stocking (I'll probably just use some regular sugar rather than Truvia, but that's totally a personal choice!). You can gift the mix in a cute little jar and then they can whip up their own mug of deliciousness whenever they want!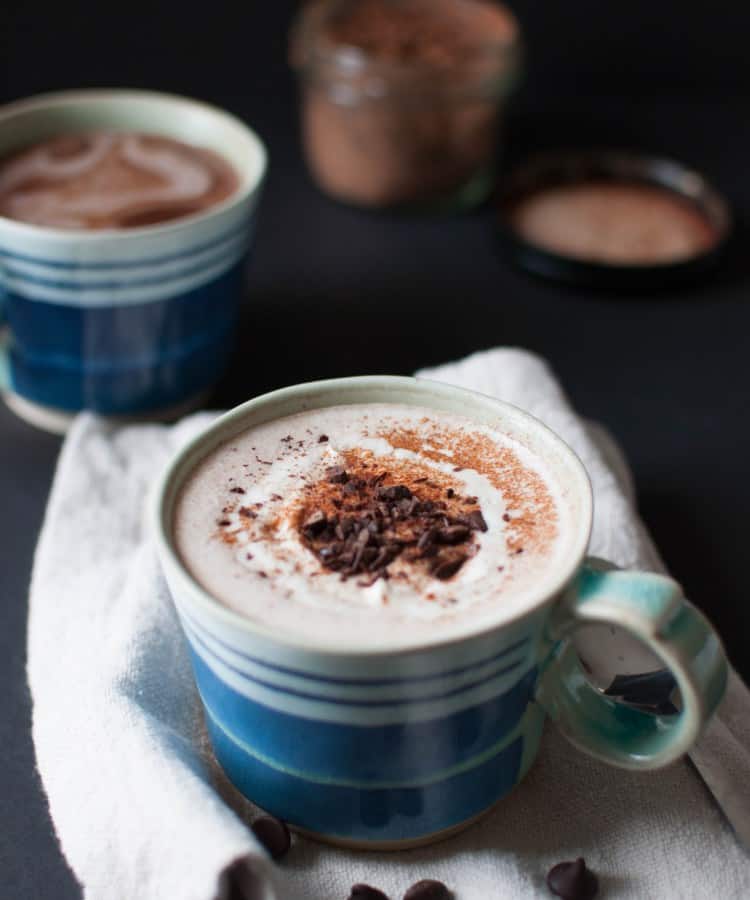 This simple snack or dessert can be made easily with just a few ingredients! If you're giving it as a gift, don't worry about portioning it out into little cups – just toss it all in a mason jar and tie a pretty ribbon around it.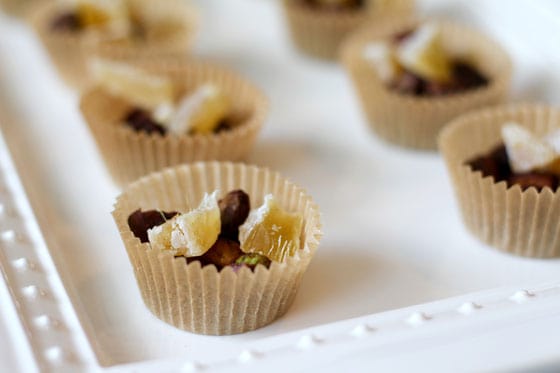 Dried cherries, unsweetened coconut, and hemp hearts are all nutritious, flavorful ingredients in this homemade granola. This version is cooked the traditional way in the oven.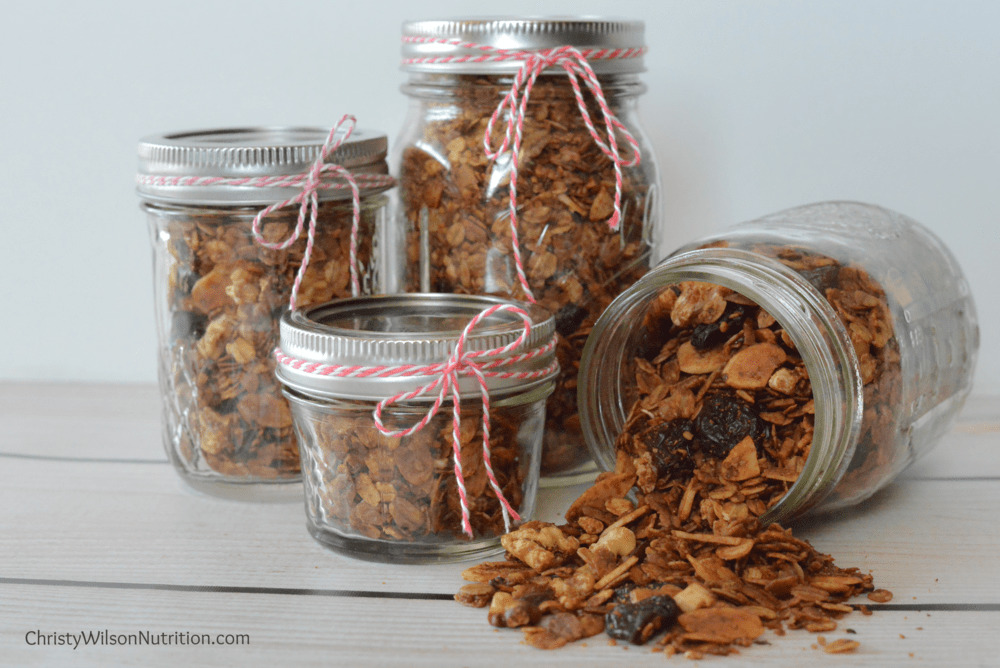 Know someone that loves their daily chai spice latte? Why not switch it up and give them these chai walnuts as a gift! They're easy to prepare and they make a great topping for oatmeal or yogurt (or just for simple snacking).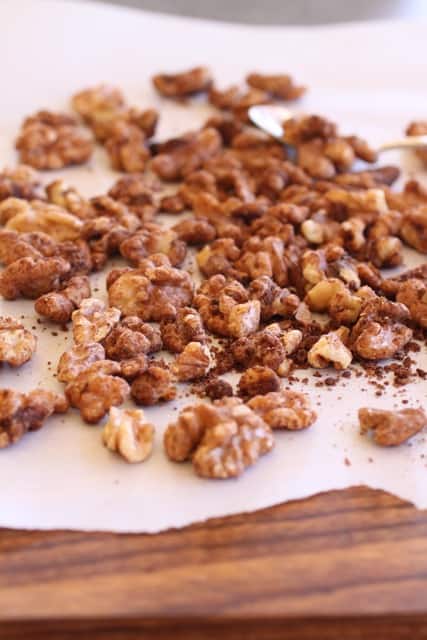 Um, a nutella-esque homemade gift? Sign me up! This version is made with dark chocolate (hello, antioxidant-rich flavanols!), hemp seeds, and coconut oil (in addition to the hazelnuts of course).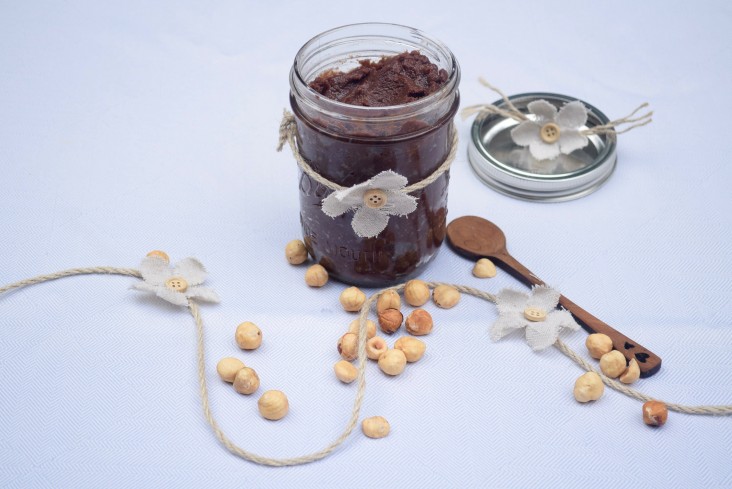 If you've got someone on your list that isn't into sweet treats, I've got two great options for you. This first one is a Southwest Seasoning Mix, which is great for using as a rub on meats, or tossing on some fajita veggies. Or – my favorite – mixing with a little light ranch dressing to make a southwestern style dressing for a salad.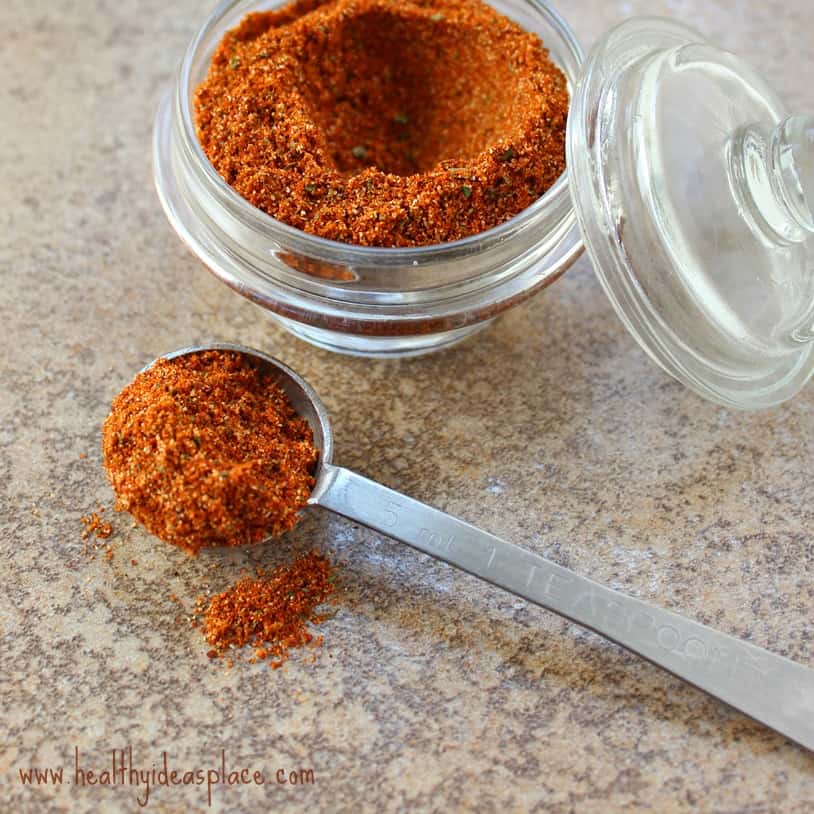 And here's another non-sweet option: spice mix for chicken gyros. Reading over this recipe just has me craving the tasty greek lunch or dinner options!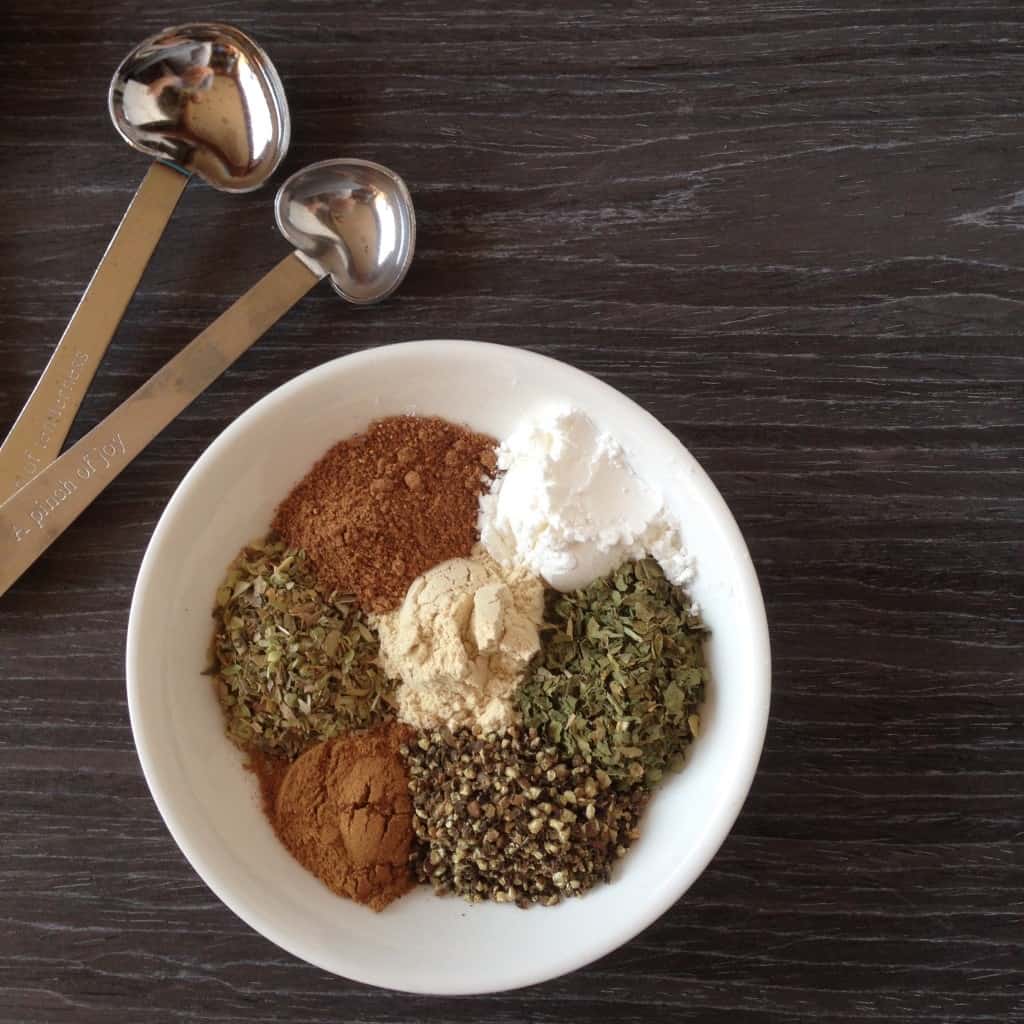 Share with me: Have you finished all your shopping? Do you like to make DIY holiday food gifts or other DIY gifts? Which gift on this list would YOU love to receive?!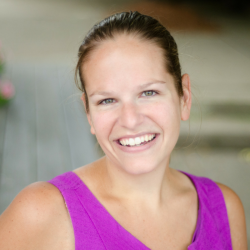 Latest posts by Chrissy Carroll
(see all)