If you've ever met me in real life, you know that my wardrobe consists of 90% workout clothes and 10% regular people clothes. If I'm home, I'm lounging in yoga pants and a t-shirt. If I'm teaching a fitness class, I've usually got some capri leggings and a fun shirt or tank. Winter time? Technical long sleeves all the way.
By far, my favorite piece of workout clothing to shop for is a top with a fun saying. I probably (and by probably, I mean definitely) own way too many of them. Here are a few of my favorites…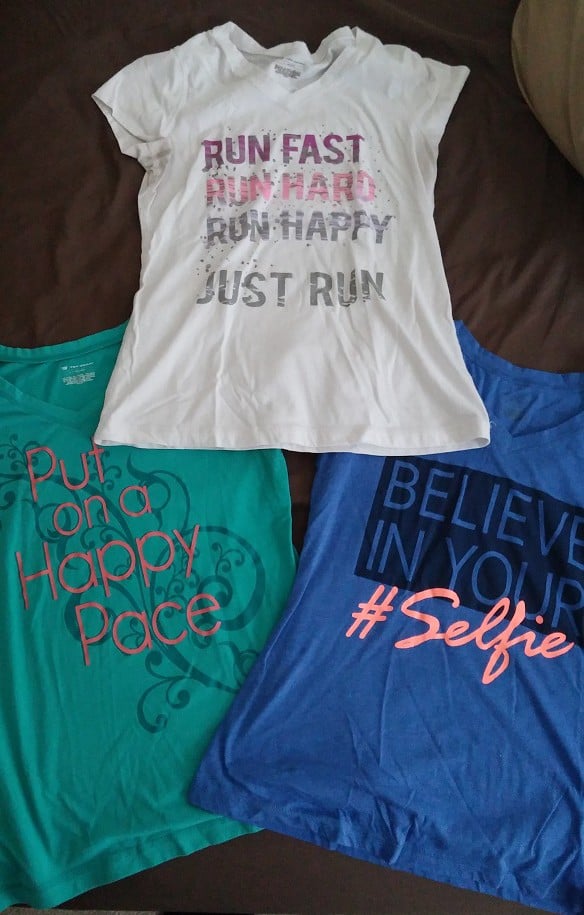 Side note: I'm also really into fun sayings on baby clothes too. Hence this recent purchase…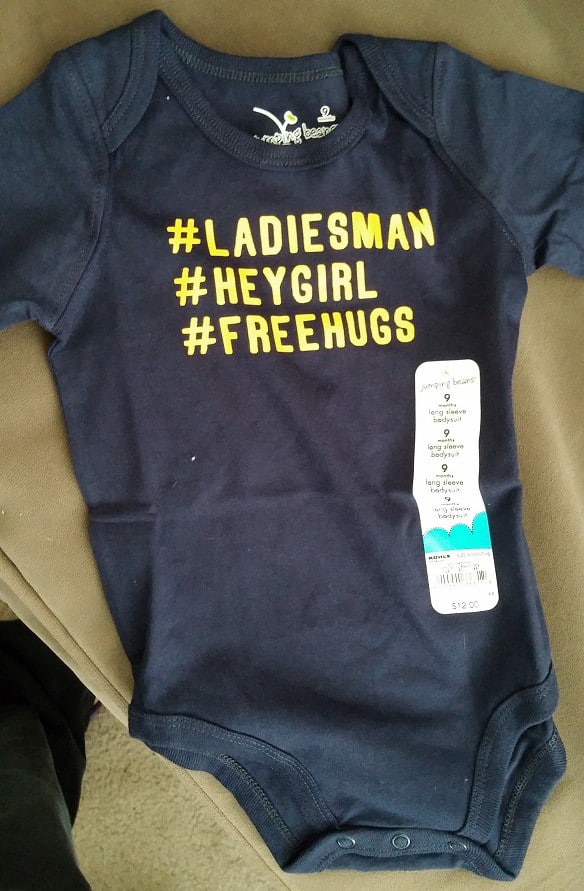 To add to all my fun workout tops, my blogger pal Amanda over at Unapologetically You just treated me to an awesome gift – one of her new tank tops! I love the saying on it: "happy, healthy, fit." I feel like that's exactly what I try to embrace each day. It's not a weight-related goal or an aesthetics goal (though of course, those come up occasionally) but rather it's to make sure I'm feeling great and practicing a positive and healthy lifestyle.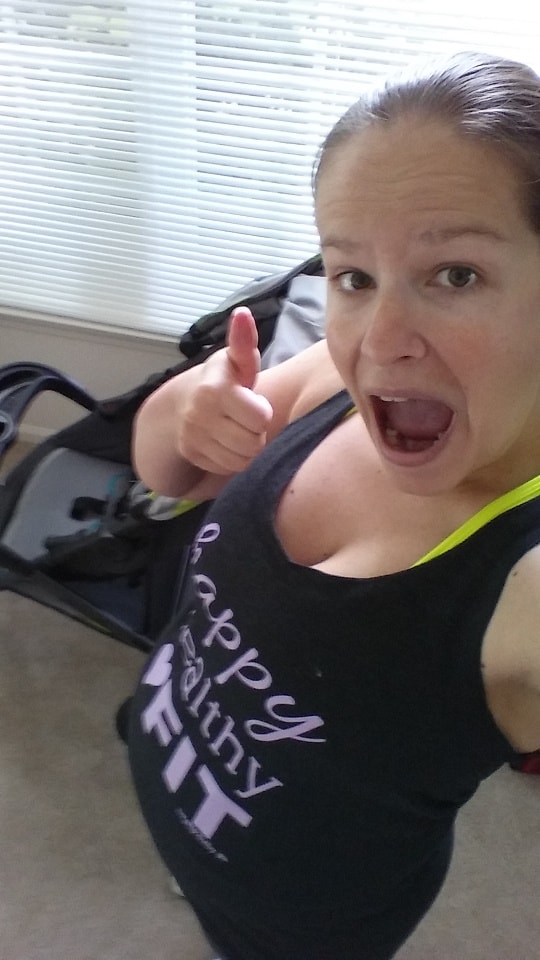 The tank tops are a dark grey color with purple writing and are SO cute! I think they're pretty flattering as well. And true to size too; I got a large and it fit me perfectly.
Share with me: What sayings inspire you? Do you have any favorite workout clothes that have fun sayings like this??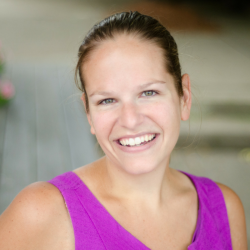 Latest posts by Chrissy Carroll
(see all)