In popular culture, society tends to cling to the notion that a specific food or a specific nutrient is the reason behind our health problems.    Think of eggs being the cause of heart disease in the 1980's, or fat being villainized in the 1990's.
And now, the latest trend is to hate on carbohydrates.
But here's the thing – carbohydrates are a very broad food category, and are not necessarily "evil" – just as fat as a broad food category isn't necessarily "evil".  The key in eating a healthy diet is aiming for healthy food choices in the carb, fat, and protein categories, and also considering your individual circumstances & preferences.
Here's what I consider to be accurate information about carbohydrates, despite the sensationalized media…
When we talk "low fat" vs "low carb", we sometimes compare apples to oranges.
One of the biggest problems some studies and media that  compares low fat vs. low carbohydrate diets is that they often are comparing a small change in diet to a large one.
For example, a study that came out in September claimed low carbohydrate diets are superior for weight loss and heart health (1).  Here's where it gets tricky:  a low carbohydrate diet was defined as less than 40 grams per day.  That is a pretty large restriction, given that the average person in the US eats somewhere around 250 to 300 grams per day (2).
The "low fat" diet, on the other hand, was only a restriction to 30% of calories – just a 3% drop from the average American intake – hardly "low fat."  So essentially, they weren't comparing low fat to low carb, they were comparing low carb to a very slightly tweaked traditional Western diet.
In reality, most of the meta-analyses out there have shown that over the long run (1 year+), either low carbohydrate or low fat diets can promote weight loss (3) and heart health.  And when we get outside of the discussion on just weight loss, we find that there are a variety of different dietary approaches that can support good health (vegetarian, Mediterranean, low fat, low carb, etc).
Interestingly, one of the populations with the longest life expectancy and very low disease rates, the Okinawa from Japan, eat predominately carbohydrate for their meals (4).  Sweet potatoes are a staple, along with other vegetables, and smaller amounts of fish and whole grains.  Now, part of this could be due to the fact that their diet is also lower in total calories compared to other cultures, as well as genetics – but I just want to show an example where a high carbohydrate diet has been helpful rather than detrimental.  Which brings me to my next point…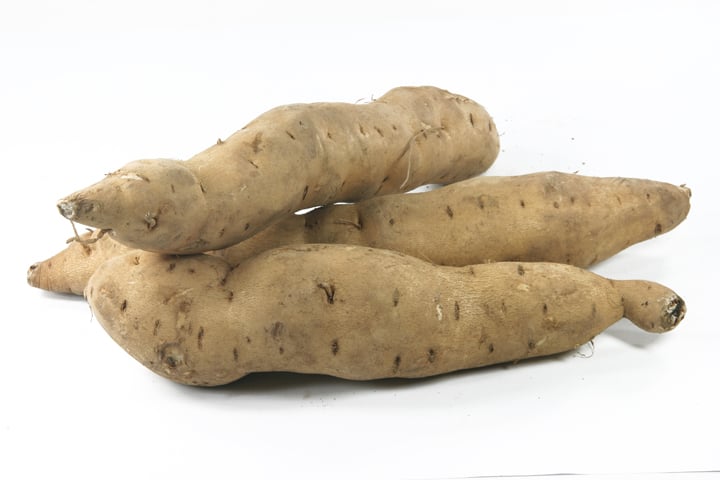 Not all carbohydrates are nutritionally equal.
Here's one of the reasons we get into trouble.  We lump all carbohydrates together and say that they're bad.  Really?  A sweet potato is just as bad as gummy bears?
Of course not!  Healthy whole food sources of carbohydrates like vegetables, fruits, whole grains, and legumes typically provide a host of other nutrients – vitamins, minerals, fiber – as well as antioxidants.  Because of the higher fiber content, many of these are absorbed more slowly creating a more gradual rise in blood sugar and less of a spike.  Refined carbohydrates or foods with excessive amounts of added sugar usually do not have such a positive nutrition profile.  It's wise to stay away from those sources, but that doesn't mean you have to stay away from the healthy ones.
The amount of carbohydrate that is "right" varies based on the individual. 
Consider any medical conditions or circumstances that might affect the amount of carbohydrate in your diet.  For example, those with type 2 diabetes may benefit from a lower carbohydrate diet.  On the flip side, a 30 year old training for a half Ironman will need a higher carbohydrate intake compared to the general population to support their level of training.
In the coming years, I think we are going to be seeing lots more about nutrition at an individual level including genetic influences on nutrition and how our gut bacteria may influence nutrition.  For example, there is some interesting preliminary research that shows some individuals may have different hormonal responses to high glycemic load carbohydrates (those which cause a quicker/higher increase in blood sugar).  This could stall their weight loss, so for those people – a more moderate intake that focuses on low glycemic choices could be appropriate.
These arguments ignore the bigger picture.
Overall, though, I think we are missing out on the big picture.  When we focus on individual nutrients or foods, we lose focus on the greater diet as a whole.  That is where our focus should be.  Let's stop worrying about exact percentages, and start worrying about eating mostly whole foods.  Reduce processed stuff (soda, cookies, fast food, etc) and eat more real stuff (fruits, veggies, etc).  Eat out less and cook more.  Eat when hungry, stop when satisfied.  Move more.  🙂  [Boom!  Just gave you all the secrets to healthy living right there.  Where's my book deal?]
References:
1)  http://www.ncbi.nlm.nih.gov/pubmed/25178568
2)  http://www.cdc.gov/nchs/data/nhanes/databriefs/calories.pdf
3)  http://www.ncbi.nlm.nih.gov/pubmed/25182101
4)  http://www.ncbi.nlm.nih.gov/pubmed/20234038
Share with me:  What's your dietary approach to stay healthy?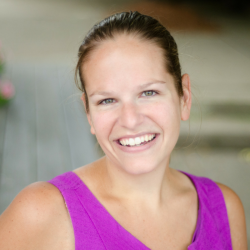 Latest posts by Chrissy Carroll
(see all)