Gosh, I love bread. I don't know how some folks do without it. I'm not saying I eat it like crazy, but there's nothing like a nice sandwich on delicious, fresh-baked bread.
In fact, one of my very favorite easy-peasy dinners is roasted vegetables on fresh focaccia bread. And no, it's not always a whole grain – occasionally, I like the regular stuff just as much as anyone else. But that's more the exception to the rule, as I can make this same dinner using whole wheat wraps, and often do.
But for this recipe, I used Iggy's brand focaccia bread. I like it, because it's manufactured locally in Cambridge, Mass, and you can understand every ingredient on the label. They make a delicious potato and leek focaccia bread, which is so yummy with all the vegetables on it.
This roasted vegetable sandwich recipe is perfect when you want something that's super tasty, but doesn't require a lot of effort. It does take a bit of time to roast the vegetables, but most of that is passive waiting – and you could also grill them during the summer months, or roast them ahead of time if needed. Plus, the sandwich packs in a ton of nutrients in the various vegetables, and calcium in the mozzarella cheese.
I'm actually a little sad as I write this that I don't have this for dinner tonight. If any of you make it tonight, please feel free to bring some over to my house. Seriously.
Enjoy!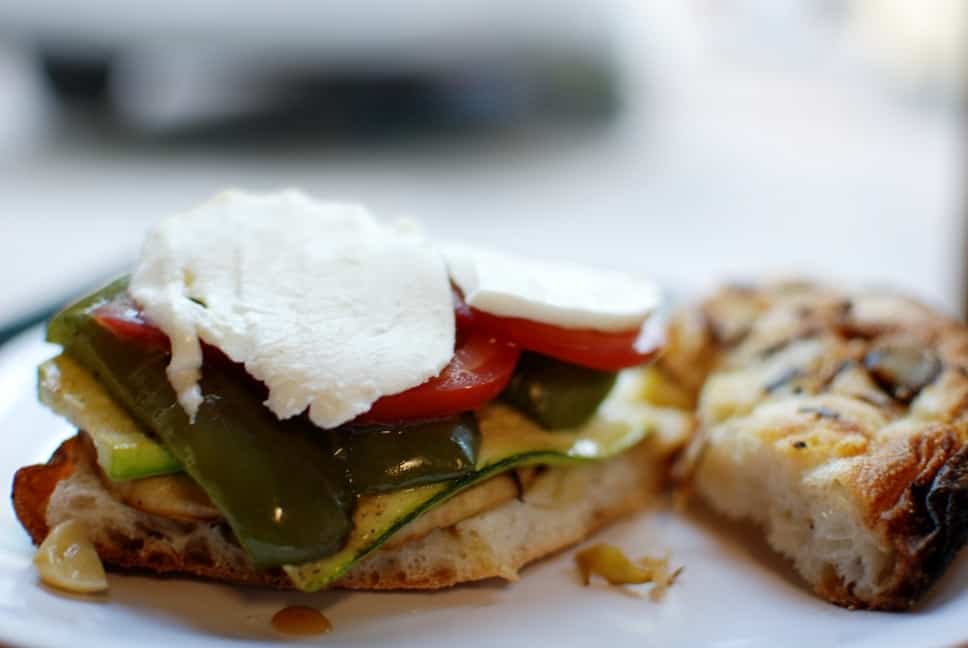 Roasted Vegetables on Focaccia Bread
Makes 2 servings (just use more veggies for more servings!)
Ingredients:
Half an eggplant, sliced
1 large or 2 small zucchini, sliced lengthwise
1 bell pepper, cut into 4 to 6 large slices
1 tbsp olive oil (you can use a bit more if you need to)
Salt and pepper
1 tomato, sliced
Fresh mozzarella cheese, sliced
Fresh Potato and Leek Focaccia Bread
Directions:
Preheat oven to 425F.

Toss sliced eggplant, zucchini, and bell pepper with olive oil. Season with salt and pepper.

Roast vegetables in the oven until tender. [I never keep track of time and always just check occasionally, but I'd guess 20-30 minutes, maybe a bit shorter depending on how thinly you sliced everything.] Note that the zucchini and eggplant often cook faster than the peppers, so I usually pull them out and leave the peppers in a bit longer.

Layer on the focaccia bread and add sliced tomato and mozzarella cheese. Voila – dinner is done!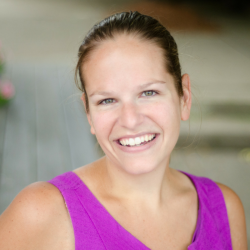 Chrissy Carroll is a Registered Dietitian and USAT Level I Triathlon Coach. She specializes in sharing nutrition and fitness tips, as well as recipes, for runners, triathletes, and active women.Chrissy holds a Bachelor's Degree in Nutrition, a Masters Degree in Public Health, and is also an ACSM Certified Personal Trainer.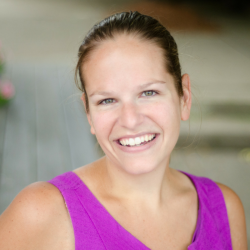 Latest posts by Chrissy Carroll (see all)