Enjoy this guest post from fellow blogger Lisa Collins! 
As Buddha so accurately put it:
"All that we are is the result of what we have thought. The mind is everything."
I'd like to talk about this in the context of your training and nutrition and not in the goal setting way that you might have initially thought. What I want to discuss is how to deal with those situations where you feel like you "slipped up", as in you ate something you felt you shouldn't or you kept missing your sessions in the gym… Guess what, you're human, it's going to happen and you know what, it's going to be alright if you do.
You can't have the perfect diet every day or be the next "gym bunny". To be honest if you had and were, I reckon you'd be a tad boring or maybe you are the ultimate perfectionist, fair play if you are, I know I'm not.
What I do see with people who feel that they have let themselves down is that their mindset suddenly starts to cloud with guilt. What you say to yourself, your self-talk, in turn starts to manifest itself negatively and the real damage begins. Eat a chocolate bar and tell yourself you're weak and need to punish yourself, well that's the negative emotion that worms it way in and takes over and lessens all the positive things that you have already achieved.
Psychologists say that for every one negative thing that happens, it takes 5-10 positive things to counterbalance it. That's an awful lot of miles to run, or gym sessions, that are needed in order to get over the guilt of one chocolate bar. So what do I recommend you actually do when you deviate from your food plan and training, you say that you really enjoyed what you ate or the time you spent not exercising but doing those things won't get you to your end goal.
Then what you do next is the most important….. You embrace your inner Taylor Swift and you just Shake it Off, you acknowledge it was fun at the time and YOU MOVE ON….That is how you get back on track.
So for anybody out there who feels they have been "bad", just shake it off… and I'd highly recommend dancing to the song as you do, I promise you, you'll feel a hell of a lot better.
About Lisa: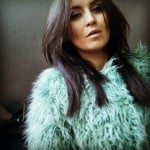 Lisa is a fledgling blogger from Ireland who's passionate about all aspects of health and well-being and I have a driving desire to live life to the full.  She's kept very busy…… working, training, traveling, finishing a Masters in Exercise & Nutrition Science and a Certificate in Health & Wellness Coaching, walking through the woods with her Golden Retriever Cody, eating (she loves food) and now blogging!
Her blog is her way of sharing with you how she trains, eats and plays, and she hopes that this may give you some ideas and inspire you to make real and sustained changes within your own life that may lead you to improve your overall health and wellness.
Visit Lisa's blog, facebook page, and instagram and show her some love! 🙂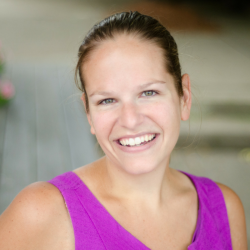 Chrissy Carroll is a Registered Dietitian and USAT Level I Triathlon Coach. She specializes in sharing nutrition and fitness tips, as well as recipes, for runners, triathletes, and active women.Chrissy holds a Bachelor's Degree in Nutrition, a Masters Degree in Public Health, and is also an ACSM Certified Personal Trainer.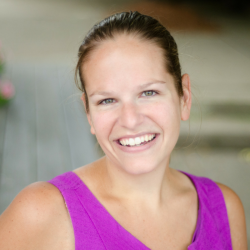 Latest posts by Chrissy Carroll (see all)