After yoga class with my friend Lori the other night, she mentioned she didn't have anything planned at home for dinner. I asked if she wanted to pop over to our place afterward since I had a lot in the slow cooker. When she asked what we were having, I responded with "well, it's kind of a play on a cuban pot roast – like a non-traditional ropa vieja – I'm not really sure if it's going to be good or not, I made up the recipe today after looking at other somewhat similar ideas."
Despite my lackluster description, Lori came by for dinner and we were both thrilled with how delicious this meal is. It was a little bit spicy with serious flavor, and quite filling.
Ropa Vieja is a traditional latin dish, and quite literally means "old clothes." Sounds kind of gross, but the terminology comes from the fact that when the meat is done, it's shredded, and that bears a somewhat similar resemblance to scraps of old clothes.
Another name for this dish could be Cuban-inspired pot roast, because the cooking method (slow cooker with vegetables) is very similar to how I'd make a pot roast.
I call mine "Cuban-inspired" ropa vieja because I realize traditionalists may call me out on two non-traditional aspects to my recipe:
1) I use boneless chuck roast, rather than flank steak (which I believe is what's usually used).
2) My version includes salsa verde – which uses tomatillos – rather than a tomato/beef stock sauce to cook the meat. But I still use diced tomatoes in it, so you get some tomatoey flavor too!
It might not be traditional, but it's a fun take on this dish and it's seriously so delicious.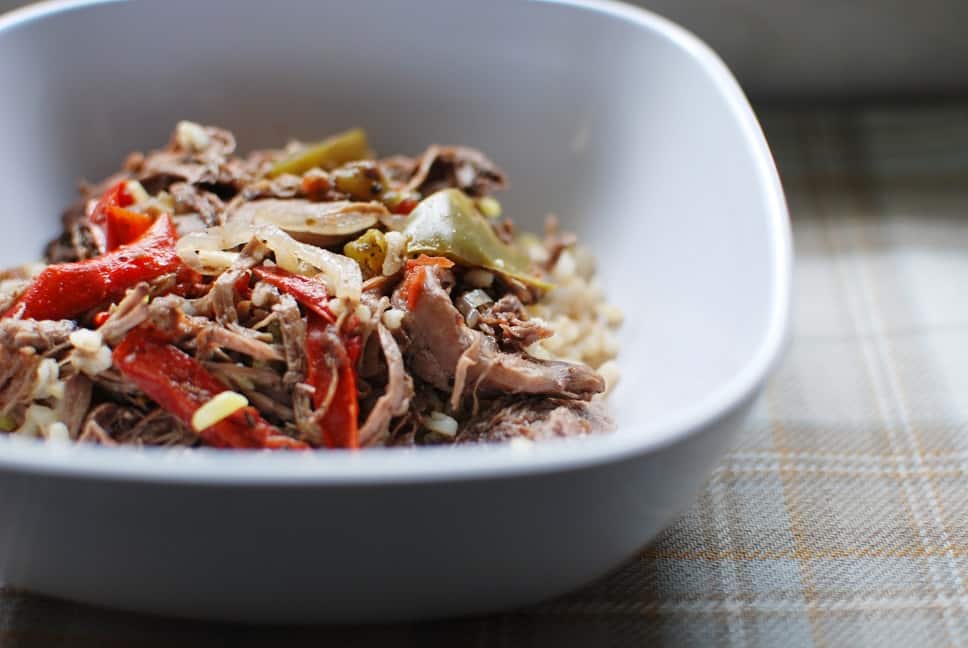 Slow Cooker Cuban-Inspired Ropa Vieja
Makes approximately 10 servings
Inspired by recipes on Charleston Grit and PaleoOMG
Ingredients:
2.5 to 3.5 lb boneless chuck roast
2 bell peppers (any color), thinly sliced
1 yellow onion, thinly sliced
3 cloves garlic, minced
1 can (14.5 oz) of diced tomatoes with green chiles
1 cup salsa verde
2 tbsp cumin
1 tbsp oregano
½ tsp black pepper
Pinch of salt
For serving:
Brown rice
Directions:
1) Place everything except rice in crockpot and cook on low for 6-8 hours.
2) About 10 minutes before dinner time, cook instant brown rice on the stovetop.
3) When ready to eat, use two forks to shred the meat in the crockpot (it should be super easy to shred – mine just fell right apart!). Serve ropa vieja mixture over brown rice. Yum!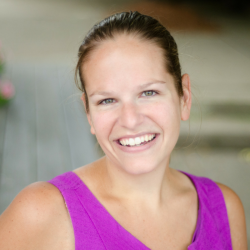 Chrissy Carroll is a Registered Dietitian and USAT Level I Triathlon Coach. She specializes in sharing nutrition and fitness tips, as well as recipes, for runners, triathletes, and active women.Chrissy holds a Bachelor's Degree in Nutrition, a Masters Degree in Public Health, and is also an ACSM Certified Personal Trainer.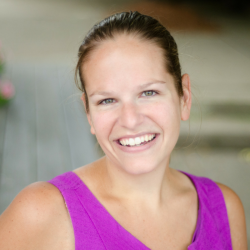 Latest posts by Chrissy Carroll (see all)