I tend to be more of a solo runner – but there are a lot of benefits to running with others, from socializing to speed.  I know when I run with my friend Lori, she helps me run faster because she naturally keeps a faster pace.  It's also awesome to chat with her throughout our run.
Today, fellow blogger Amy shares her experiences on how she went from running solo to running with friends.  Enjoy!
Solo No More
Running is an individual sport, and that's how I've viewed it since I started. All you need is a pair of shoes and your thoughts. The more I got into running, the more I valued that time out on the road. That time when I stopped thinking about the run and started letting my mind wander.
Though my husband sometimes rides his bike with me, I never sought out any other runner interaction. In fact, I almost coveted my solo running life and sneered at those who ran in packs.
Slowly, my friends began to infiltrate my running life. It started simply enough when one friend and I talked about something we both loved to do, separately. There was vague talk about possibly running together, but it was always easy to avoid. Well, it was easy to avoid until she flat-out suggested we run the Tower of Terror Ten Miler together.
I hemmed and hawed until she bribed me with something she knew I wouldn't turn down. She suggested we run as Anna and Elsa. That's just not fair! Could our friendship survive that 10 mile run? Turns out that it not only survived, but got stronger.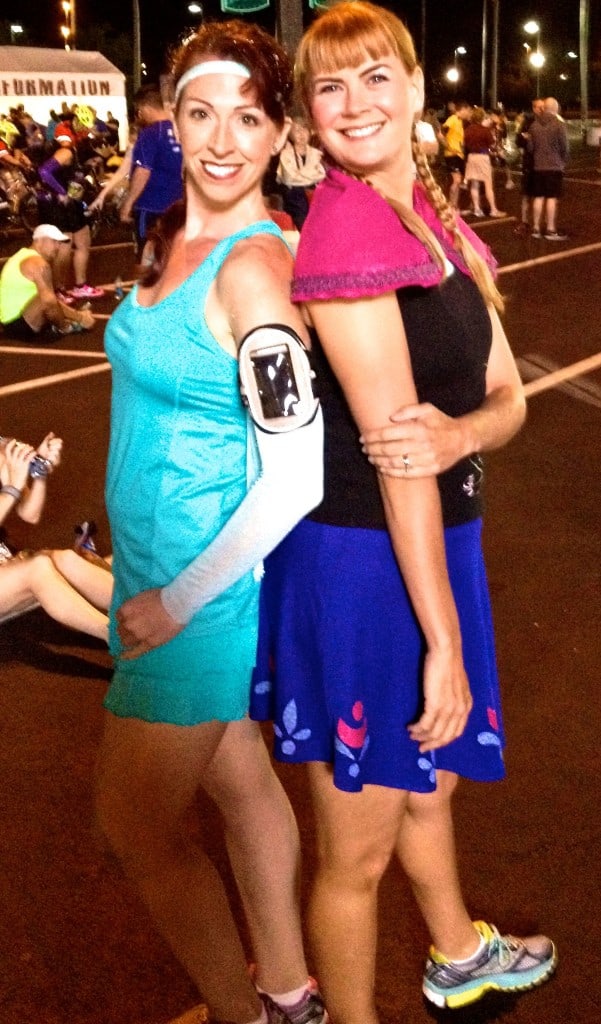 But it didn't stop there. When I ran on my lunch break, people randomly started joining. Trust me, I didn't ask for company, it just happened. One person, two people, sometimes more, all followed me out the door!
It was all over with the night I turned to a friend as we left work and said, "I'm going for a run, want to come?" That Thursday night became an official weekly event that a small group of us live for. These people who run with me started out as friends, but each one of them has become so much more. We run, we talk, some listen to music, some walk, some cuss, some run just for the beer. However, we also offer support, listen, learn, empathize, share, laugh, and even cry. Running has made us a crazy family, but sometimes it's just about finding the right kind of crazy!
About Amy:
I'm on the run and living the creative life. Running has been such a gift. It has given confidence, strength, inspiration, and happiness. It's such a joy to get to share that with all of you!  Follow Amy on her blog, website, and twitter!
Share with me:  Do you run solo or with others (or both)?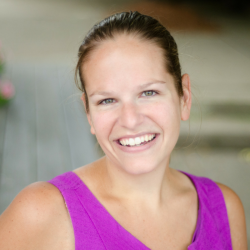 Latest posts by Chrissy Carroll
(see all)