Here in Massachusetts, we're getting hammered with yet another snow storm today. In the last 3 weeks, areas of Mass have gotten anywhere from 60 to 80 inches of total snow – with more still falling – which is crazy!
But, at least the snow provides some opportunities for winter activities – so it's inspired today's blog post in our "Start Sweating Series" where we share beginner tips for different activities. Today, we'll be talking about snowshoeing!
Snowshoeing is a great way to get outside and take advantage of those fluffy white flakes. It's easy to learn, relatively inexpensive compared to other winter sports, and tons of fun.  (Just check out the pic below from our snowshoe to hut adventure at Maine Huts and Trails a few years ago – highly recommended if you're into that kind of thing.)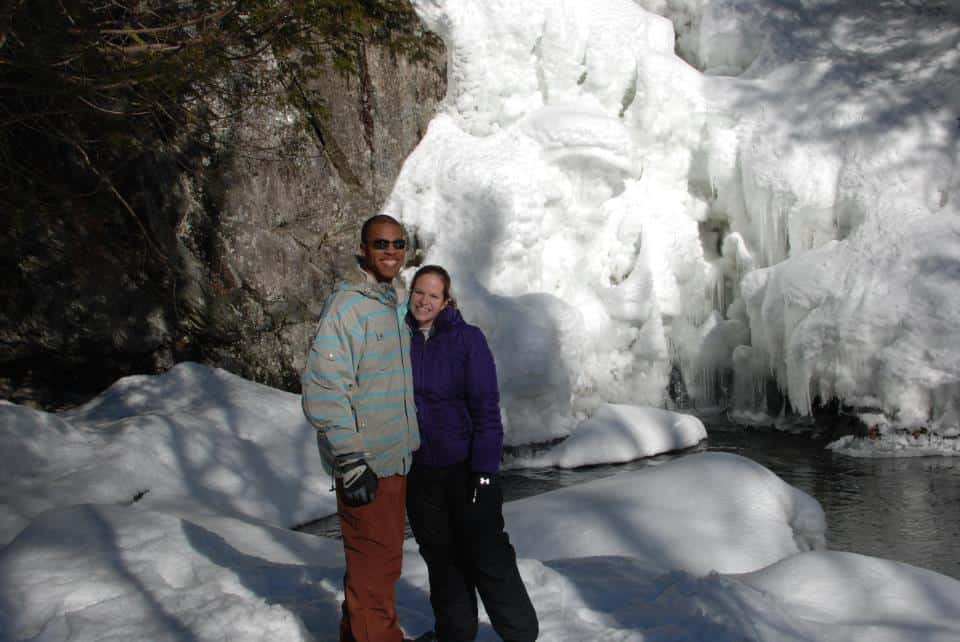 Health Benefits of Snowshoeing:
Calorie burner. Depending on your weight and the speed/intensity of your snowshoeing workout, you can burn anywhere from 400 to 1000 calories per hour! People burn approximately 45% more calories snowshoeing compared to walking at an equivalent speed. A 155 pound individual going at a comfortable walking pace of 3 miles over an hour will burn about 500 calories in that hour – the equivalent of a 4 to 5 mile run or 45 minutes on the elliptical.
Heart healthy. Snowshoeing provides tons of cardiovascular benefits. The faster you move when hitting the trail, the more you'll feel that heart beating strong and quick!
Joint friendly. Snowshoeing is low impact compared to many other exercises, so it's easier on the knees and joints. This makes it great for people who love running but can no longer do so because of the strain on their joints.
Muscle toner. Because you are wearing snowshoes on your feet, you've added weight and resistance to them – thus increasing the muscle strengthening activities in the legs and increasing the intensity of the workout compared to a walk. Your quads, hamstrings, and calf muscles will thank you!
Anxiety reliever. If you love nature, snowshoeing on a freshly snowed upon trail can be quite tranquil and majestic. This can help you to feel more at peace and relaxed. And just like any type of exercise, snowshoeing reduces the risk of anxiety and depression.
Beginner Tips for Snowshoeing:
Where to Go:
Local trails and state parks are typically great places to start snowshoeing!
Where to Get Snowshoes:
Look into local recreational facilities, state parks, ski resorts, or even some hotels/resorts that have trails for snowshoeing. These locations often provide snowshoe rentals and may even provide a guided tour using them. Many daily snowshoe rentals can be as low as $10.
If you prefer to buy your own pair, it will be a bit more expensive but there are tons of great varieties out there that won't break the bank. Eastern Mountain Sports has a good selection ranging from $80 to $300. You can get some cheaper ones on sites like Amazon, but the read the reviews so you know the type of quality you're getting.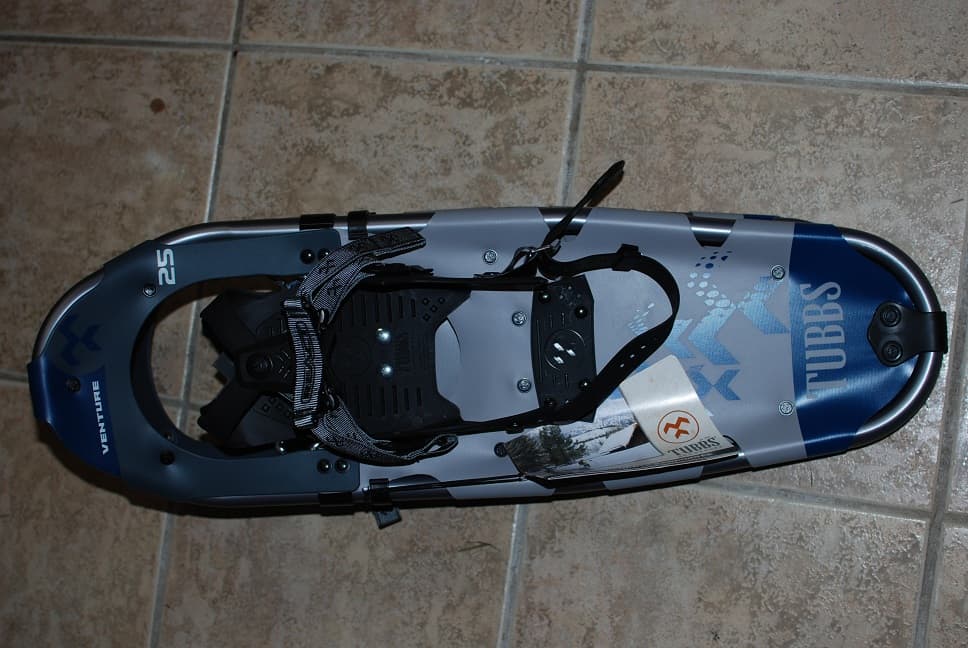 How to Pick the Right Snowshoe:
Snowshoes vary in size, with the most common sizes being 25, 30, and 36 inches. Each typically has a weight range listed. Be sure you purchase a snowshoe that falls in line with your weight range. If you are higher than the listed weight range, the snowshoe may not support you properly. If you are lower than the listed weight range, the snowshoe may be too large and clumsy on your feet. Larger snowshoes generally support heavier weights.
If you plan on snowshoeing with a backpack, you should factor that weight into the equation when purchasing/renting a shoe.
If you're between sizes/weight ranges, also keep in mind the type of snow you'll be using these on. If you're planning to use them outside as soon as there's a fresh coat of snow, that fresh powder won't be too supportive and requires a larger snowshoe. On the other hand, if you'll only be using them on packed trails that always have heavy traffic, a smaller snowshoe may be fine.
Other Gear Tips:
Waterproof hiking boots are generally a good choice for footwear if you are planning on walking in the snowshoes. The snowshoes snap on around the boots and you are ready to go! If you are planning on running in the snowshoes, a good pair of trail running sneakers (waterproofed) would be preferable.
If you are going up and down hills or rough terrain, consider renting or purchasing trekking poles that can help you keep your balance.
And that is pretty much it!  You just attach the snowshoes onto your boots and walk from there.  Not much to learn – it'll come pretty intuitively.
And of course, if you hit a steep hill or something you're not comfortable with, you can always pop off the snowshoes and slide down it on your butt – a la this embarrassing video my hubby took of me in Maine… 🙂
Share with me:  Have you ever been snowshoeing?  Did you love it?!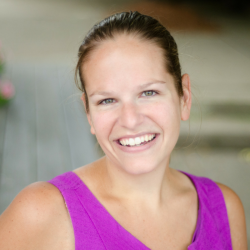 Chrissy Carroll is a Registered Dietitian and USAT Level I Triathlon Coach. She specializes in sharing nutrition and fitness tips, as well as recipes, for runners, triathletes, and active women.Chrissy holds a Bachelor's Degree in Nutrition, a Masters Degree in Public Health, and is also an ACSM Certified Personal Trainer.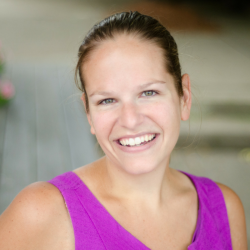 Latest posts by Chrissy Carroll (see all)