This week, I've been busy in my corporate wellness business planning out some new corporate fitness classes that we are offering our clients.  One of the classes involves some boxing elements, and it reminded me how I haven't done any boxing in so long – I miss it!  I've never been professionally trained in boxing or anything, but I love learning the different punches and hitting the bag.
Plus, it gives me something different to occasionally work into my training schedule.  Changing up your workout routine and trying a new class or strength training routine can be really beneficial.  You don't become bored as easily, and it challenges your muscles and endurance in a new way.
All this got me thinking about a new series that I want to run here on the blog called the "Start Sweating Series."  Basically, in each post in the series I'll introduce you all to a featured activity or sport and include some tips or helpful hints for getting started.  Posts will be geared towards beginners and motivate you to get out there and start sweating!  Sounds good, right?!
To kick off the series, let's focus on boxing for beginners!  Boxing is a fantastic cardiovascular and muscular workout for your body, as well helping to develop mental strength and act as an outlet for your anger.
Boxing Helps You…
Strengthen your heart.  Boxing involves a lot of quick, explosive movements.  All that moving around helps keep your heart rate elevated throughout the session, burning tons of calories.  For example, you often see boxers jump roping during training.  That burns 10 calories per minute – probably one of the most intense exercise activities out there!
Develop more confidence.  Because boxing is often an activity that many men and women have never tried before, tackling that challenge can give you a huge confidence boost!  Not to mention that the workout itself helps you feel stronger and tougher.
Build muscles.  Because you do a lot of repetitive punches and kicks during training, boxing helps develop your muscles.  Punches are a great workout for your arms, shoulders, and core.  Kicks also work your core as well as your legs.
Relieve stress.  If you've been having a frustrating time at work, dealing with family issues, or are angry about some problem in your life – boxing is a great outlet.  All that punching, kicking, and moving around helps you take out your aggression in a healthy manner.  In addition, exercise releases endorphins, improving mood in and of itself.
Develop self defense skills.  While I hope this is something none of you ever have to use, boxing can help you develop some basic self defense skills.
Boxing for Beginners:  Getting Started…
If you plan to hit a bag, pick up a pair of hand wraps and gloves.  You may see some silly guy at the gym hitting the heavy bag with bare hands, but that's not smart.  Your hands contain tons of small bones that you don't want to break while hitting the heavy bag.  To wrap your hands, start by putting the loop over your thumb and then wrap around the wrist a few times.  Follow this by wrapping around your knuckles, come back down to the wrist, and then wrap in between each finger/knuckle.  Sounds far more confusing than it is, I promise.  Check out the video below for a step-by-step guide to hand wrapping.  (I know it has loud head-banging music, but it's a good instructional guide).
Learn the different punches.  The basic punches in boxing are a jab, cross, hook, and uppercut.  You can get a great workout in just using different combinations of these punches in timed segments.  Check out the Beginner's Guide at ExpertBoxing.com for a really great overview of footwork, basic punches, and punch combinations.
Look for a class or a private training session.  There are many gyms or fitness facilities that cater to boxing only, and others that provide a variety of fitness classes including a boxing or kickboxing class.  You can check out the websites or stop in to get a feel for the instructor.  You may feel more comfortable with someone encouraging and calm, or you may like a drill sergeant type instructor.  Many facilities offer co-ed classes or women's only classes, and you can often ask to try a class for a free or discounted rate.  Also check Groupon or Living Social for local deals!
Keep in mind there are different styles of teaching.  A cardio kickboxing class at a gym is more likely to be a high energy class choreographed to music with less technical instruction, while a boxing class at a martial arts studio may be more focused on the technical and fighting aspects of the sport.
If you'd prefer testing the waters solo first, check to see if your gym has a boxing area – many have a heavy bag and speed bag that frequently go unused.  At the gym I used to go to before I moved, I don't think I had ever seen anyone else using the boxing area besides myself. If you're the type of person who likes trying things on your own or starting slow, this might be a good place to start.  You can review the different types of punches online and try them out on the heavy bag.
Share with me:  Have you ever tried boxing?  What did you like or dislike about it?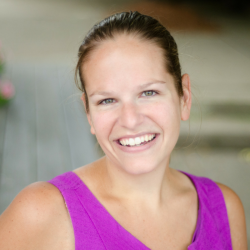 Chrissy Carroll is a Registered Dietitian and USAT Level I Triathlon Coach. She specializes in sharing nutrition and fitness tips, as well as recipes, for runners, triathletes, and active women.Chrissy holds a Bachelor's Degree in Nutrition, a Masters Degree in Public Health, and is also an ACSM Certified Personal Trainer.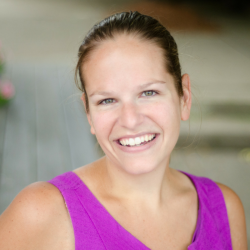 Latest posts by Chrissy Carroll (see all)