Disclosure:  As part of the GFAF blogger team, I receive complimentary admission to the GFAF expo.  I do not receive any compensation for attending or for my posts.  If you choose to purchase tickets to the Worcester event through my affiliate link, I am compensated a small percentage for each ticket.
I'm super excited to announce that I've been chosen to be a part of the blogger team for the Worcester Gluten Free Allergen Friendly Expo!  This is a huge expo event taking place July 25th with vendors from over 100 brands sharing info on their products, food samples, coupons and more.
In my journey with breastfeeding my baby with suspected food intolerances (you can read up in past posts – part 1 and part 2), I've realized just how important these companies are!  Of course, most of my food right now is the typical fruits, veggies, and lean protein – that hasn't changed from before.  But sometimes you just want a treat, and those can be hard to find when there are a lot of dietary limitations or restrictions.  My saving grace right now (while off all top 8 allergens) has been Enjoy Life soft baked chocolate chip cookies – they are so delicious and are free of all common allergens.
I think the GFAF expo should be really fun to see what other food options are out there and what new products vendors have been developing.  Plus, I am definitely a couponer, so I'm seriously looking forward to filling my coupon organizer with some new ones for different products. There are also informative classes that take place throughout the day, which will also be great to check out.
The expo takes place in several different cities, with upcoming events in 2015-2016 taking place in:
Worcester, MA – July 25, 2015 (this is the one I'll be attending – so excited that it's close to my town!)
Secaucus, NJ – October 3-4, 2015
Dallas, TX – October 17-18, 2015
San Diego, CA – February 20-21, 2016
Atlanta, GA – April 2-3, 2016
Schaumburg, IL – May 14-15, 2016
Purchase Tickets to the GFAF Expo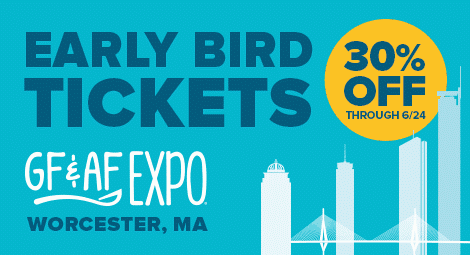 Ready to purchase tickets to the Worcester event?  Great news – purchase them today and use code EARLYBIRD to get 30% off (good through 6/24), making each ticket just $14 (plus the Eventbrite fee which is usually a dollar or two).  Plus, if you purchase a ticket online in advance, you'll score a free one-year subscription to Delight Gluten Free Magazine ($24 value!).
If you're looking to purchase tickets for any of the other locations, you can find links for tickets on the GFAF Expo website.
Worcester GFAF Expo Giveaway!!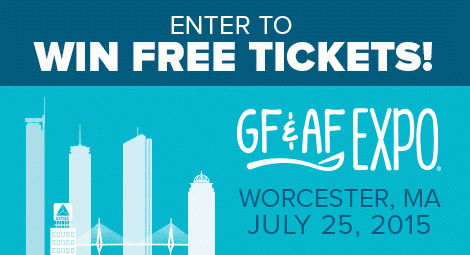 Are you feeling lucky?  Because I have 4 tickets to give away to the expo!  Just enter below using Rafflecopoter.
Good luck!
Share with me:  What would you be excited to see at the Expo?  Have you ever been to this event or a similar one in the past?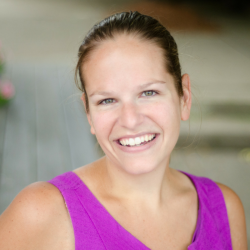 Latest posts by Chrissy Carroll
(see all)