Happy Sunday! I hope you've been having a great weekend. Yesterday, my husband and I got out for an awesome date day. We had guest passes to go to the Flugtag event put on by Red Bull, where people make homemade flying devices and compete to see how far they can go. It was super entertaining and we scored a perfect spot to watch on a dock. Plus, there was tasty food – so you know I was happy!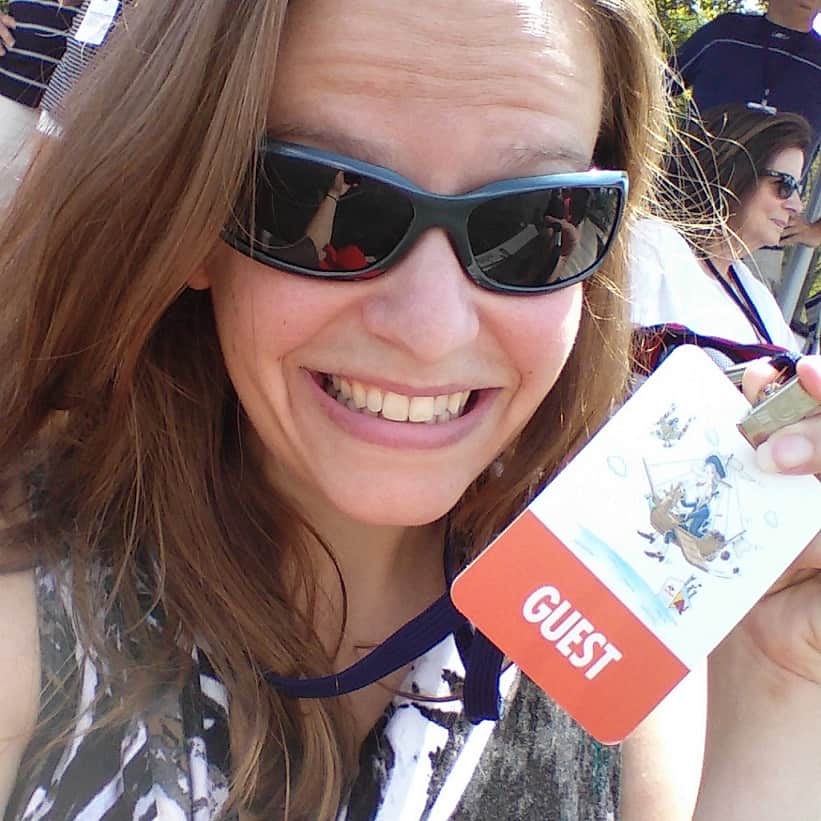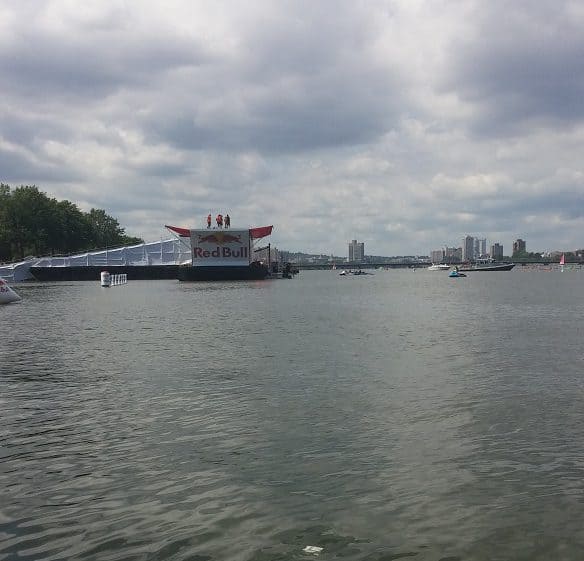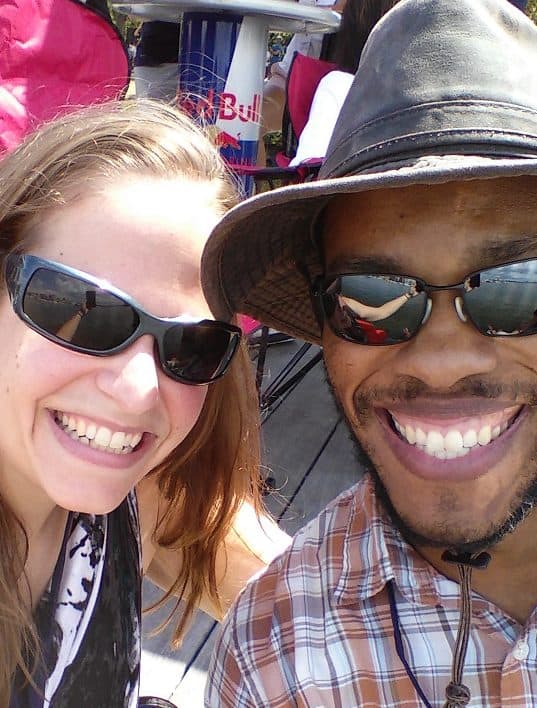 Today I've been catching up on work and home stuff, including meal planning!
How did I do with my meal plan last week?
We stuck to our meal plan last week, except we got Subway one night for dinner when I had a lot of work to do. That seems to be our weak spot. It only happens once every week or two, but I know it still adds up over the course of a month. I want to try to be better about looking ahead at my week and planning slow cooker days for those nights I know I'll be busy.
Here's my meal plan for this week:
Below is my plan for this week – both meals and planned workouts – and I did my grocery shopping this afternoon. I moved our salmon tacos from last week onto this week's meal plan for today, since that's where the Subway meal came in last week. I've got the salmon defrosting in the freezer right now and can't wait to eat the tacos tonight! I'm also going to make a little Mexican street corn salad to go with it.
I tried to focus this week on utilizing a few things I had in the pantry/freezer, and working around that – though I definitely needed quite a bit of fresh produce as well as dairy. My total for this week came to $85 and I was happy with that.
WEEKLY MEAL PLAN – 8/21 – 8/27
SUNDAY, 8/21/16
*Workout: Walk – 2 miles
Breakfast: Scrambled eggs, bacon, pancakes (I love making big breakfasts like this but definitely watch the portions – 1 ½ scrambled eggs with scallions, 1 slice of bacon, and 1 small pancake)
Lunch: Leftovers
Dinner: Grilled salmon tacos with avocado salsa, mexican street corn salad
MONDAY, 8/22/16
*Workout: Run – 3 miles
Breakfast: Cereal & milk, fruit
Lunch: Leftovers or salads
Dinner: Slow cooker chicken and wild rice soup
TUESDAY, 8/23/16
*Workout: Bike ride or spin class
Breakfast: Scrambled eggs with potatoes or toast
Lunch: Leftovers or salads
Dinner: Pasta with arugula and corn in a creamy parmesan cauliflower sauce
WEDNESDAY, 8/24/16
*Workout: Rest day
Breakfast: Egg & avocado with hot sauce on toast
Lunch: Leftovers or salads
Dinner: Cheeseburgers on whole wheat buns, roasted broccoli
THURSDAY, 8/25/16
*Workout: Run – 3 miles
Breakfast: Yogurt, fruit & homemade granola
Lunch: Leftovers or salads
Dinner: Honey mustard pork chops, roasted sweet potatoes, broccoli (I bought a big pack of pork chops and sweet potatoes last week, so that's why we're having this again)
FRIDAY, 8/26/16
*Workout: Gym day – walking + weights
Breakfast: Cereal & milk with fruit
Lunch: Leftovers or salads
Dinner: Homemade pizza with greens and caramelized onions
SATURDAY, 8/27/16
*Workout: TBD depending on plans for the weekend
Breakfast: Orange creamsicle smoothies
Lunch: Leftovers or salads
Dinner: Thai pork (in the freezer leftover from last week) with rice/quinoa, mango, cilantro, avocado
Snacks for the week:
Nuts
Hardboiled eggs
Yogurt
Bananas
Oranges
Radishes with hummus
Baby carrots
Cucumbers
KIND bars
SHARE WITH ME: WHAT'S ON YOUR MEAL PLAN FOR THIS WEEK?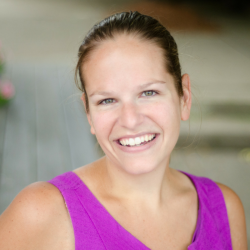 Latest posts by Chrissy Carroll
(see all)