Happy Sunday! We've had another fun weekend here at our house. Yesterday, an urgent care center near our area was having a grand opening party. Super random, but we decided to check it out and it was great – there was free lunch, an ice cream truck (where you could get as much as you wanted for free – I seriously had to restrain myself at one chipwich), radio station personalities, games and more. There weren't too many people there and our son became the star of the party since he was obsessed with both the radio station staff and the Patriots mascot, running back and forth between them both.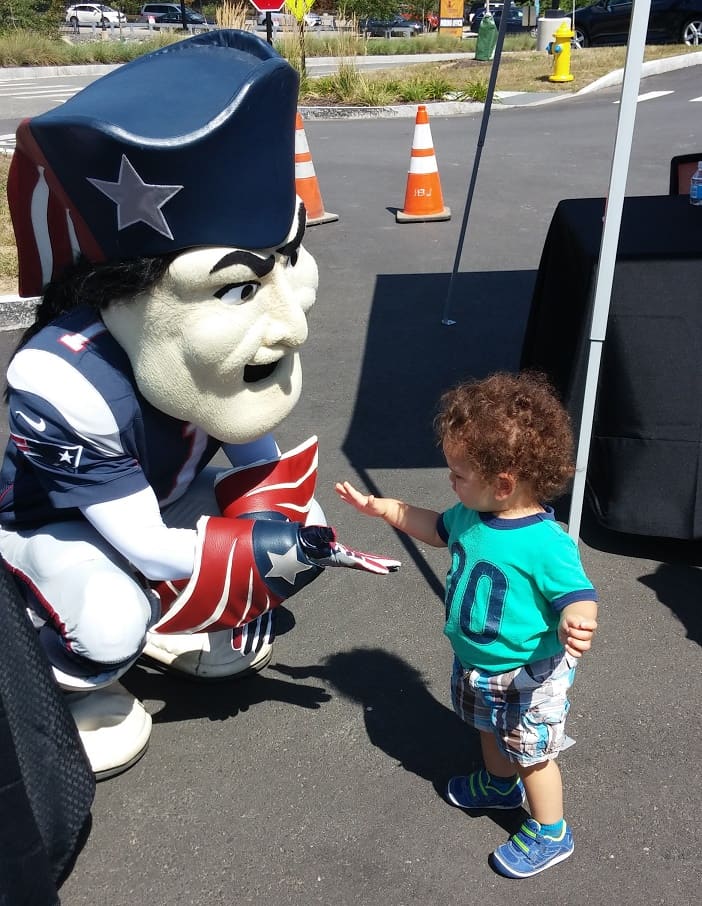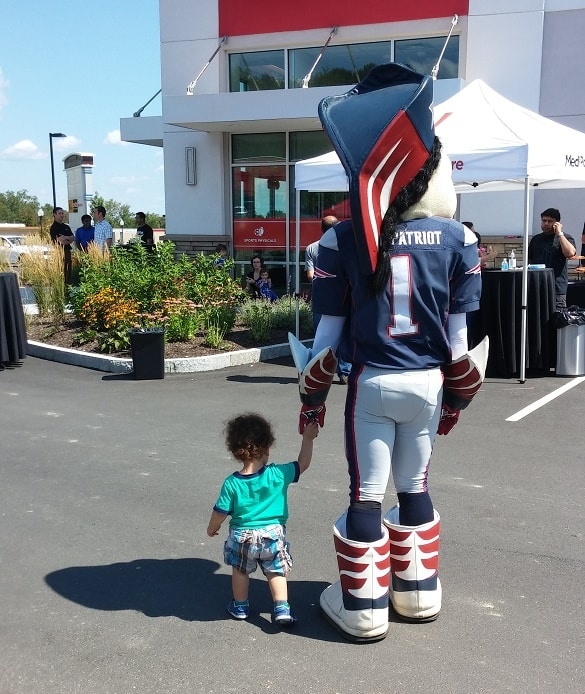 Today has been busy with taking care of some things around the house, grocery shopping and trying to get a bit of work done.
How did I do with my meal plan last week?
We didn't veer from our meal plan at all last week and I felt really good about that. We may have shifted around the days a bit but didn't buy any dinners or anything out.
Here's my meal plan for this week:
I've outlined my meals and workouts below. We have some soup leftover from the other day, so I'm going to pair that with a pasta salad tonight for dinner. I stuck with pretty simple meals for the most part this week, as I'll be busy in the evenings preparing for the class I teach that starts right after Labor Day weekend.
My total at the grocery store was $76. It was lower this week (woohoo) since I already had a few things in the freezer (shrimp, burgers) that I'll be taking out to use.
WEEKLY MEAL PLAN – 8/28 – 9/3
SUNDAY, 8/28/16
*Workout: Run
Breakfast: Cereal & milk, peaches
Lunch: Leftovers or salads
Dinner: Leftover chicken and wild rice soup; creamy lemon and dill pasta salad
MONDAY, 8/29/16
*Workout: Run – 3 miles
Breakfast: Yogurt with fruit and homemade granola
Lunch: Leftovers or salads
Dinner: Slow cooker jambalaya
TUESDAY, 8/30/16
*Workout: Bike ride or spin class
Breakfast: Scrambled eggs with potatoes or toast
Lunch: Leftovers or salads
Dinner: Shrimp sushi bowls (new recipe I'm working on)
WEDNESDAY, 8/31/16
*Workout: Rest day
Breakfast: Egg & avocado with hot sauce on toast
Lunch: Leftovers or salads
Dinner: Black bean & spinach enchiladas
THURSDAY, 9/1/16 (how is it already September?!)
*Workout: Run – 3 miles
Breakfast: Cereal & milk with fruit
Lunch: Leftovers or salads
Dinner: Turkey bowls (very simple – just sautéed ground turkey, peppers, onions & potatoes)
FRIDAY, 9/2/16
*Workout: Gym day – walking + weights
Breakfast: Yogurt, fruit & homemade granola
Lunch: Leftovers or salads
Dinner: Whole wheat pasta with meat sauce, salad or veggies on the side
SATURDAY, 9/3/16
*Workout: Run or Ride
Breakfast: Either whole wheat homemade pancakes with fruit or eggs and toast
Lunch: Leftovers or salads
Dinner: I'm not sure if we're going to go away for the weekend for Labor Day – if so we'll eat out; if not we'll have cheeseburgers and veggies.
Snacks for the week:
Nuts
Hardboiled eggs
Yogurt
Bananas
Oranges
Strawberries
Side salads
Radishes with hummus
Larabars
Smoothies
SHARE WITH ME: WHAT'S ON YOUR MEAL PLAN FOR THIS WEEK?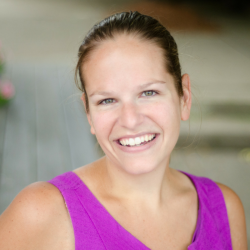 Chrissy Carroll is a Registered Dietitian and USAT Level I Triathlon Coach. She specializes in sharing nutrition and fitness tips, as well as recipes, for runners, triathletes, and active women.Chrissy holds a Bachelor's Degree in Nutrition, a Masters Degree in Public Health, and is also an ACSM Certified Personal Trainer.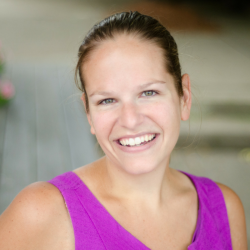 Latest posts by Chrissy Carroll (see all)