Happy Sunday, ya'll! I'm at home this afternoon doing meal planning, along with recipe development and food photography for some upcoming content.
Recipe testing is always one of my favorite things to work on. I'm in my zone in the kitchen. Of course, while I'd love for every recipe to come out perfectly, there's always a few here and there that don't work quite as expected.
Case in point – last week I decided to make some pulled pork sandwiches, and I thought it would be brilliant to do a homemade blackberry barbeque sauce. I put everything in the slow cooker and it did taste wonderful when all was said and done…but I totally didn't think about the seeds in the blackberries. It's very strange eating pulled pork that is crunchy every other bite.
Luckily, today seems to be going a little better. I whipped up this orange creamsicle smoothie on behalf of SoFabFood which is ah-mazing and should be going on their site soon! I'll definitely share a link over to it once it's posted. I have to admit, my work life is pretty awesome when I get to eat/drink my work after it's done 😉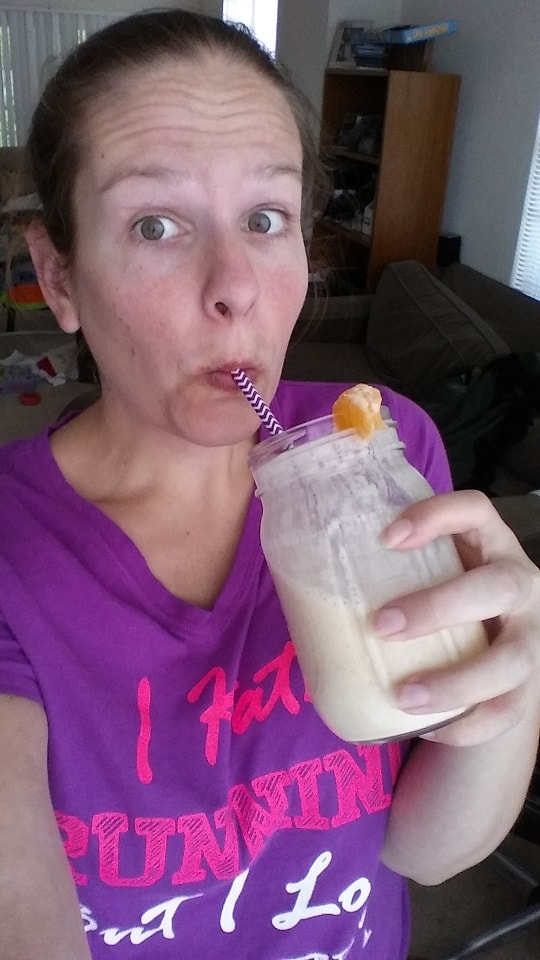 Ok, ok – onto the meal planning. Let's start with…
How did I do last week?
As you may have seen, I didn't post my meal plan last week. Sorry guys. 🙁 I actually did write one out for the house, but I was a day behind doing it and both Devon and I were sick (we both had colds) so I just got a little lazy with writing out the post. But we actually did stick to our plan for the most part, with the exception of getting Subway on Friday night (one of my favorite treats).
Here's my meal plan for this week:
Below is my plan for this week, and I did my grocery shopping this morning. The total came to around $120 – quite a bit more than my normal goal of $80-100, but about $50 of that total was for blog-related recipe testing. I'm really excited to work on an amazing scallop recipe tonight.
WEEKLY MEAL PLAN – 8/7 – 8/13
SUNDAY, 8/7/16
*Workout: Short swim
Breakfast: Scrambled eggs with roasted potatoes
Lunch: Leftovers
Dinner: Scallops with grapefruit brown butter sauce (this recipe should be up on the blog within a few weeks!); sautéed spinach
MONDAY, 8/8/16
*Workout: Run – 3 miles
Breakfast: Cereal & milk; fruit
Lunch: Leftovers or salads
Dinner: BBQ chicken quinoa salad (I LOVE this recipe; it's seriously so good).
TUESDAY, 8/9/16
*Workout: Spin class or bike ride
Breakfast: Egg & avocado with hot sauce on toast
Lunch: Leftovers or salads
Dinner: Korean beef bowl over rice with green beans (tried this recipe a few weeks ago and it was definitely a winner. I did cut down on the sugar a bit.)
WEDNESDAY, 8/10/16
*Workout: Rest day
Breakfast: Smoothies
Lunch: Leftovers or salads
Dinner: Pineapple, corn & black bean quesadillas (I'll throw these together on the fly, but most likely just chopped pineapple, black beans, corn, cheddar cheese, & whole wheat tortillas)
THURSDAY, 8/11/16
*Workout: Run – 3 miles
Breakfast: Cereal & milk
Lunch: Leftovers or salads
Dinner: Creamy lemon chicken pasta with broccoli (I'm using this recipe but skipping the asparagus and using broccoli instead)
FRIDAY, 8/12/16
*Workout: Gym day – walking and weights
Breakfast: Egg & avocado with hot sauce on toast
Lunch: Leftovers or salads
Dinner: Brown rice and beans with avocado and cheddar cheese
SATURDAY, 8/13/16
*Workout: 1 hour bike or open water swimming
Breakfast: Homemade whole wheat French toast with blueberry greek yogurt topping (another recipe I'm working on so I'll hopefully have it for ya soon!)
Lunch: Leftovers or salads
Dinner: Thai style pork with rice noodles (slow cooker)
Snacks for the week:
Nuts
Hardboiled eggs
Bananas
Peaches
Smoothies
Baby carrots
Sliced tomatoes with a little mozzarella cheese
More GFAF expo samples that I'm still working my way through
SHARE WITH ME: WHAT'S ON YOUR MEAL PLAN FOR THIS WEEK?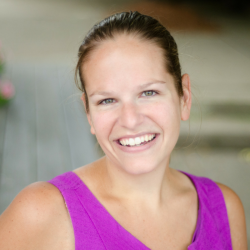 Latest posts by Chrissy Carroll
(see all)