It's Sunday which means meal planning day! I'm happy to have some time tonight to sit down and plan all this out because the weekend was a little hectic. The last two mornings/afternoons were spent at the Gluten Free Allergen Friendly expo (which was awesome and I'm totally loaded up on snacks, haha!). And last night I went to a friend's wedding up in Gloucester, so we didn't get home until pretty late. But tonight is my time to catch up on work, plan my meals and hopefully relax a bit. I'll do the rest of my actual grocery shopping tomorrow!
How did I do last week?
Sticking to our meal plan went well; my workouts did not. Gosh, I gotta tell you – I've had two bad weeks now with training and I'm a little frustrated. Two weeks ago Devon was sick so I couldn't get any in for several days (very little sleep for all of us + inability to bring him to childcare at the Y = no bueno for exercise). This past week, I had a few big presentations plus the expo this weekend, and my days got thrown out of wack with those. I still got a few workouts in, but I really need to be more consistent next week. I realize two weeks isn't much in the grand scheme of life but it's hard not to feel disappointed in myself.
Here's my meal plan for this week:
I put together the plan below for this week and am happy with it. I ran out on Saturday morning to pick up some of the items I needed for the week, and will do the rest of my shopping tomorrow. My Saturday trip was $52 and I estimate I'll pick up about $40 worth of groceries tomorrow, bringing this week's total to $92. Not quite hitting my push goal of $85, but within my safe goal of under $100.
WEEKLY MEAL PLAN – 7/17-7/23
SUNDAY, 7/24/16
*Workout: None
Breakfast: Yogurt with homemade granola
Lunch: GFAF Expo
Dinner: One pan roasted chicken drumsticks, carrots & potatoes (I just chop up the vegetables, toss them in with the chicken sticks, drizzle with olive oil and add salt/pepper, and bake for about an hour at 375 degrees)
MONDAY, 7/25/16
*Workout: Run – 3 miles
Breakfast: Eggs and whole wheat toast
Lunch: Leftovers or salads
Dinner: Salmon burgers on whole wheat buns; veggies. (I used this recipe for the salmon burgers last time but had to modify it quite a bit. I cut out the cheese and the recipe was too moist as-is, so I added some bread crumbs. I also didn't use the spinach pesto but added a little spinach into the patty mix itself).
TUESDAY, 7/26/16
*Workout: Spin class or bike ride
Breakfast: Cereal and milk; fruit
Lunch: Leftovers or salads
Dinner: Grilled or baked chicken breast; macaroni and cheese with spinach/tomatoes (I'll probably just make this up on the fly, but likely something kind of similar to this recipe but with less cheese and whole wheat noodles); lemon pepper zucchini
WEDNESDAY, 7/27/16
*Workout: Nothing planned but want to try to get a long walk in if possible
Breakfast: Egg & avocado with hot sauce on toast
Lunch: Leftovers or salads
Dinner: Rice & beans with avocado & cheddar cheese
THURSDAY, 7/28/16
*Workout: Run – 3 miles
Breakfast: Cereal & milk
Lunch: Leftovers or salads
Dinner: Crockpot pulled pork sandwiches on whole wheat buns; salad
FRIDAY, 7/29/16
*Workout: Gym day – walking and weights
Breakfast: Scrambled eggs with potatoes
Lunch: Leftovers or salads
Dinner: Cashew chicken stir fry over zucchini noodles
SATURDAY, 7/30/16
*Workout: 1 hour on bike OR 1 mile open water swim
Breakfast: Homemade pancakes topped with fruit
Lunch: Leftovers or salads
Dinner: Chili (lean ground beef, beans, tomatoes, scallions)
Snacks for the week:
Nuts
Hardboiled eggs
Yogurt
Oranges
Bananas
Berries
Smoothies
Baby carrots
Sautéed zucchini
Sliced tomatoes with a little mozzarella cheese
GFAF Expo samples! 🙂
SHARE WITH ME: WHAT'S ON YOUR MEAL PLAN FOR THIS WEEK?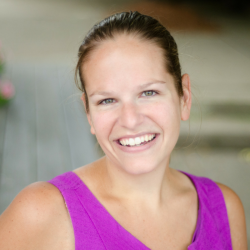 Chrissy Carroll is a Registered Dietitian and USAT Level I Triathlon Coach. She specializes in sharing nutrition and fitness tips, as well as recipes, for runners, triathletes, and active women.Chrissy holds a Bachelor's Degree in Nutrition, a Masters Degree in Public Health, and is also an ACSM Certified Personal Trainer.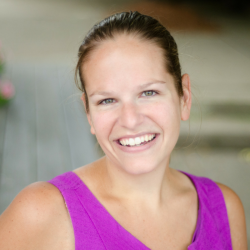 Latest posts by Chrissy Carroll (see all)