It's Sunday which means meal planning time!
Last week I shared my meal plan for the week and mentioned that I spent $85. Curious how I did sticking with it?
We ate everything that we had planned on there except for one dinner, and that was only because we had enough leftovers of the Texas Lasagna to stretch for an extra dinner (which is good, because that means I have some extra chicken in the freezer for this week!). We did spend an extra $20 on food last week in addition to what I originally spent – but that was on strawberry picking, so more of the experience in addition to the fresh berries (which my son LOVED – I've got some pics of him at the farm in an upcoming post on Tuesday).
Here's my meal plan for this week! I spent $87 at ALDI today. $12 of that was a giant container of cashews because they didn't have a smaller package – but that's fine because it should last us a while between recipes and snacking. And I maaay have spent a few extra dollars grabbing ingredients to make buffalo chicken dip as a snack for me and the hubby to eat while we watch Game of Thrones tonight. (That's what going to the store hungry will do to you, haha).
I lucked out that zucchini was on sale for so cheap so I stocked up to do some meals with zucchini noodles, zucchini casserole, and more.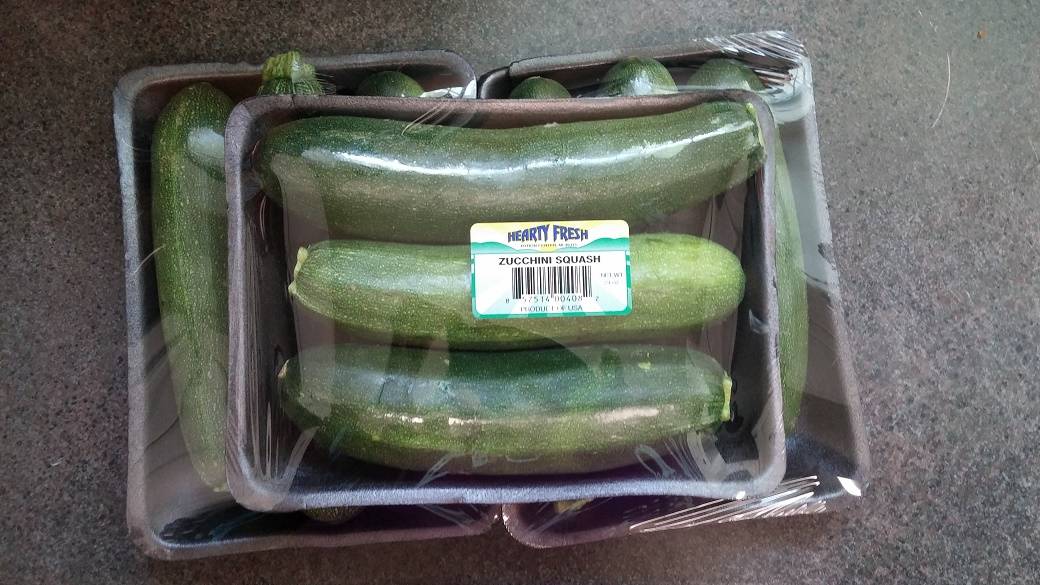 I did already have the chicken frozen from last week so I didn't have to purchase that. I will have to grab two things from another store – lemons and some fresh baked focaccia bread – but that shouldn't be more than about $5 extra.
WEEKLY MEAL PLAN – 6/12-6/18
SUNDAY, 6/12/16
*Rest day
Breakfast: Cream cheese & strawberry chia seed jam on cinnamon raisin bread (little bit of a treat this morning! One of my very favorite things to eat from childhood. Also, the chia seed jam recipe will be posted on Tuesday so keep your eyes peeled).
Lunch: Leftovers or salads
Dinner: Brats on Wheat Buns with Caramelized Onions; Side of Zucchini Casserole (zucchini, onions, a little cheddar cheese, breadcrumbs)
MONDAY, 6/13/16
*Run (few miles)
Breakfast: Scrambled eggs and whole wheat toast
Lunch: Leftovers or salads
Dinner: Roasted vegetable sandwiches on focaccia bread
TUESDAY, 6/14/16
*Trainer ride, possible run as well if time
Breakfast: Peanut butter & banana sandwiches or smoothies
Lunch: Leftovers or salads
Dinner: Chicken cashew stir fry with zucchini noodles
WEDNESDAY, 6/15/16
*Gym day (walking + weights)
Breakfast: Veggie omelet with whole wheat toast
Lunch: Leftovers or salads
Dinner: Lemon parsley parmesan chicken and potatoes; side of sautéed spinach
THURSDAY, 6/16/16
*Trainer ride
Breakfast: Cereal & milk, fruit
Lunch: Leftovers or salads
Dinner: Stir fry with beef, kale, mushrooms, brown rice
FRIDAY, 6/17/16
*Rest day
Breakfast: Whole wheat toast topped with avocado and tomato
Lunch: Leftovers or salads
Dinner: Veggie fajita burritos, side of sauteed zucchini or spinach
SATURDAY, 6/18/16
*Trainer ride or spin class
Breakfast: Whole wheat pancakes (made from scratch) topped with berries
Lunch: Leftovers or salads
Dinner: Frittata (eggs, onion, cheddar, potato, kale)
Snacks for the week:
Hardboiled eggs
Yogurt
Grapes
Bananas
Blueberries
Nectarines
KIND bars (these were not from my shopping trip but I got sent some samples to try out)
Kale chips
Sautéed zucchini
Cashews
SHARE WITH ME: WHAT'S ON YOUR MEAL PLAN FOR THIS WEEK?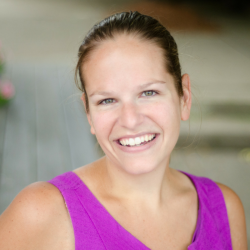 Latest posts by Chrissy Carroll
(see all)