If you've been following the blog for a while, you're probably wondering what happened to my monthly meal planning, right? I did a great job with my January, February and March meal plans – but then life got a little crazy and I fell off track a bit. I'm going to start sharing my plans again but I'm going back to planning for a week at a time.
I liked planning for the month because it helped me get all my recipe ideas set forth and took away a lot of the guesswork each week. But planning for the month didn't end up being optimal for my budget since I couldn't plan my meals around sales each week. I'm a pretty frugal person and am working right now to cut down my grocery budget a bit, so I'm going to go back to weekly meal plans where I can shop the sales. I plan to do the majority of my shopping regularly at ALDI.
So with that said – here's my meal plan for this week! I spent $85 at the store today (yahoooo!). There were a few things on this list that I already had in the freezer (like the sausage and cauliflower) but pretty much everything else was bought today. I also included my planned training for that day so you can see how sometimes I adjust the meal planning a bit depending on what I have going on.
Weekly Meal Plan – 6/5 – 6/11
Sunday, 6/5/16
*Rest day
Breakfast: Peanut butter & banana sandwiches
Lunch: Leftover pork chops (made last week) and frozen vegetables
Dinner: Texas Lasagna – You can click to see the recipe I got inspiration from. I'm modifying this quite a bit. I'll be adding shredded carrots to stretch out the ground beef, cutting down on the cheese in the dish, and making a few other changes. If it comes out good, I'll be sure to post my version of the recipe!
Monday, 6/6/16
*Short run
Breakfast: Scrambled eggs and whole wheat toast
Lunch: Leftovers or salads
Dinner: Pasta salad (whole wheat pasta, tomatoes, peppers, cheddar cheese, homemade dressing)
Tuesday, 6/7/16
*Morning ride planned for this morning and possible run in the afternoon (I like the carb-rich meal the night before and morning of on this kind of day)
Breakfast: Cereal & milk, fruit
Lunch: Leftovers or salads
Dinner: Italian sausage (already had in the freezer) over zucchini noodles with marinara sauce
Wednesday, 6/8/16
*Rest or easy day
Breakfast: Veggie omelet with whole wheat toast
Lunch: Leftovers or salads
Dinner: Hamburgers, cauliflower (already had cauliflower in the freezer)
Thursday, 6/9/16
*Trainer ride in the afternoon
Breakfast: Whole wheat pancakes (made from scratch) topped with berries
Lunch: Leftovers or salads
Dinner: Chicken (grilled or baked) with brown rice & broccoli
Friday, 6/10/16
*Easy gym day
Breakfast: Whole wheat toast topped with avocado and tomato
Lunch: Leftovers or salads
Dinner: Chickpea stew over grits (this is realllly good)
Saturday, 6/11/16
*Long bike ride = pancake day, yahoo! 🙂
Breakfast: Whole wheat pancakes (made from scratch) topped with berries
Lunch: Salmon (frozen) + rice & vegetables
Dinner: Curried chicken salad sandwiches (working on a recipe for this one, so hopefully it comes out great!), veggies on the side
Snacks for the Week:
Hardboiled eggs
Watermelon
Blueberries
Strawberries
Homemade whole wheat banana muffins
Roasted chickpeas
KIND bars (these were not from my shopping trip but I got sent some samples to try out!)
Post workout treat if desired – cream cheese & jelly on raisin bread 🙂
Share with me: What's on your meal plan for this week?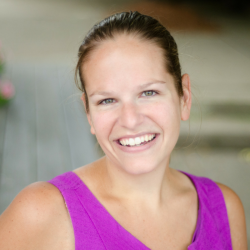 Chrissy Carroll is a Registered Dietitian and USAT Level I Triathlon Coach. She specializes in sharing nutrition and fitness tips, as well as recipes, for runners, triathletes, and active women.Chrissy holds a Bachelor's Degree in Nutrition, a Masters Degree in Public Health, and is also an ACSM Certified Personal Trainer.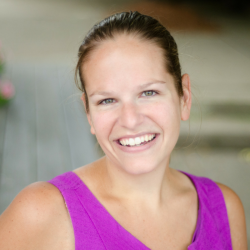 Latest posts by Chrissy Carroll (see all)