Hello friends! Sunday evening has come way too soon. This weekend was busy playing catch up, since I spent Saturday-Tuesday at FNCE (a large food & nutrition conference – photo below is one of the get-togethers with fellow RDs and BU alums!) and then had a busy day teaching on Wednesday. Yesterday and today have been good to refocus on blogging, cooking, and spending some time with the family.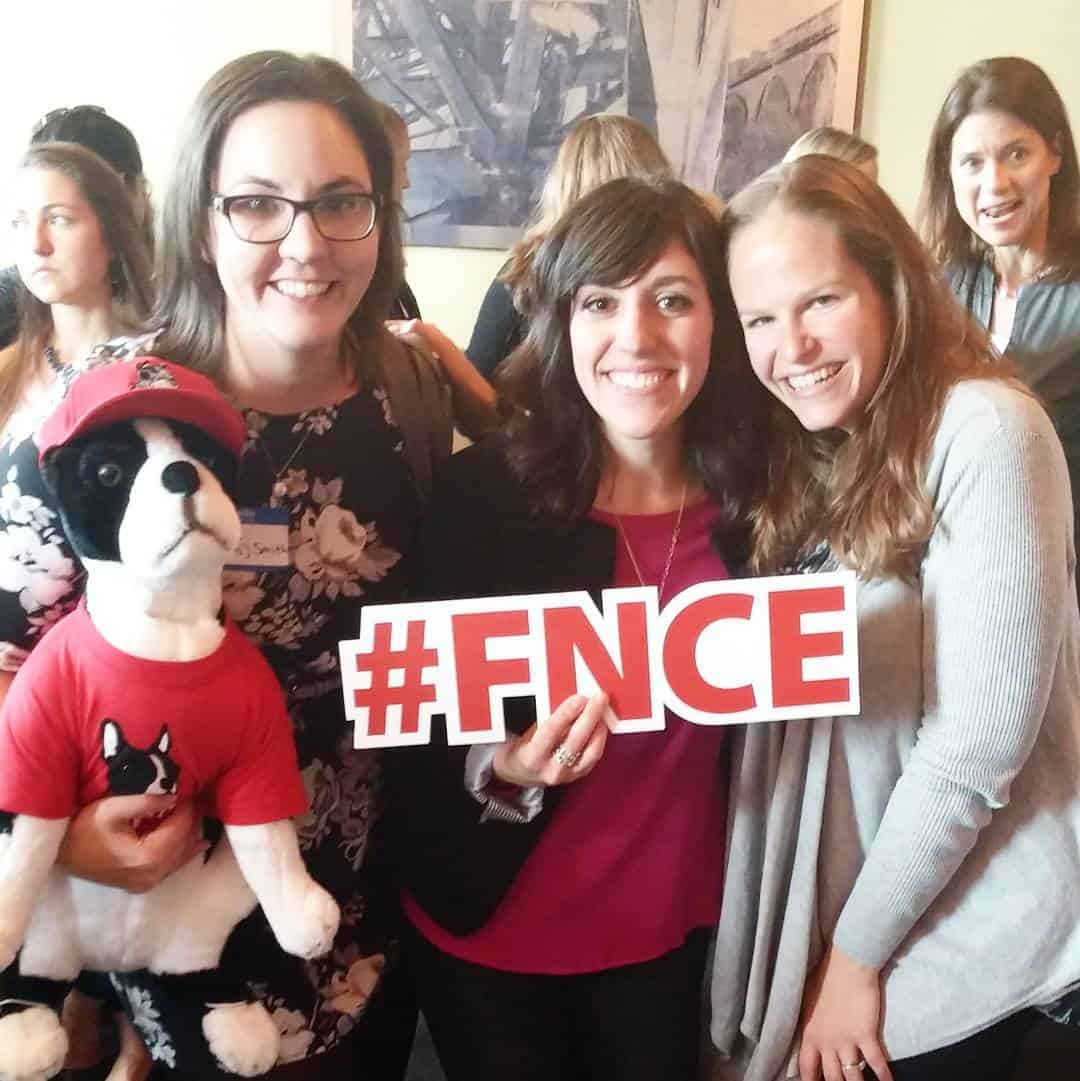 I'm actually debating whether to keep this meal planning series going – I like it for my own accountability, but I'm wondering if a more occasional meal plan along with a printable shopping list would be more helpful for ya'll? Let me know if that's something you'd like to see and I could do that instead; it'd just be more infrequent as that takes a bit more time to put together. Or if you like seeing these each week, let me know that too! These tend to be quiet posts so I'm just trying to figure out whether to keep 'em or not. Give me your input in the comments. 🙂
How did I do with my meal plan last week?
I didn't post a plan last week. It was somewhat intentional since I knew I'd be eating at the conference the first half of the week, and then I figured I'd just make do with what I had around the house (along with a quick shopping trip Thursday) for the rest of the week.
Here's my meal plan for this week:
Meals and workouts are outlined below! I made a quick trip out this morning for some blog-related food and spent $30, and then I'll do the rest of my grocery shopping tomorrow. I'm thinking that will probably cost around $75.
WEEKLY MEAL PLAN – 10/23 – 10/29
SUNDAY, 10/23/16
*Workout: 1 hour class at the gym
Breakfast: Cereal & milk
Lunch: Chicken apple meatballs with homemade low-sugar cranberry sauce (recipes comin' to ya soon!)
Dinner: Pork burrito bowls with mango and avocado (this recipe will be posted Tuesday!)
MONDAY, 10/24/16
*Workout: None
Breakfast: Greek yogurt with fruit
Lunch: Leftovers or salads
Dinner: Skillet chicken with butternut squash and green beans
TUESDAY, 10/25/16
*Workout: Run 3-4 miles
Breakfast: Scrambled eggs with either toast or potatoes
Lunch: Leftovers or salads
Dinner: Pasta with apple, bacon, garlic, spinach & lemon (I just cook the pasta, then sauté everything else in a pan and toss it with the cooked noodles.)
WEDNESDAY, 10/26/16
*Workout: Gym – walking and weights
Breakfast: Omelet with ham and cheese
Lunch: Leftovers or salads
Dinner: Crockpot spaghetti squash with turkey meatballs (if you click on that recipe, you'll see just how bad my food photography was two years ago, haha! I need to re-photograph this recipe so badly.)
THURSDAY, 10/27/16
*Workout: Run – 3-4 miles
Breakfast: Cereal and milk with fruit
Lunch: Leftovers or salads
Dinner: Shrimp bowls with parmesan quinoa and garlic kale
FRIDAY, 10/28/16
*Workout: Gym day – walking + weights
Breakfast: Avocado toast with a fried egg and hot sauce
Lunch: Leftovers or salads
Dinner: BBQ chicken ramen bowls
SATURDAY, 10/29/16
*Workout: Run or Gym Class
Breakfast: Apple cheddar quesadillas
Lunch: Leftovers or salads
Dinner: Better-for-you butternut squash and spinach lasagna (This is one of my recipes from my old blog – going to get it up on Snacking in Sneakers soon. It's so good!)
Snacks for the week:
Nuts
Hardboiled eggs
Yogurt
Bananas
Grapes
Tomatoes
Peppers
Hummus
Smoothies
Homemade banana bread
Perfectly free dessert bites (#client)
FNCE snacks! (I got a lot of swag, haha)
SHARE WITH ME: WHAT'S ON YOUR MEAL PLAN FOR THIS WEEK?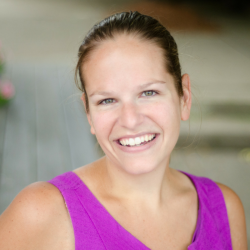 Latest posts by Chrissy Carroll
(see all)