Happy Sunday! This weekend was really nice. I got up early at 5am on Saturday so that I could start the day getting a bunch of work done. I need to start doing that more often, because I always feel SO productive when it's 8am and I've checked a lot off my to-do list. The rest of the weekend was spent doing some Christmas shopping, decluttering old clothes, as well as some recipe development. And a little Madam Secretary thrown in there too, which I recently started on Netflix. 😉
Now the little one is upstairs for bath time, and I'm working on our weekly meal plan.
How did I do with my meal plan last week?
I veered off plan quite a bit last week, both with food & workouts. I ended up getting strep throat last week, so workout out was off the table for a few days. I've been really kind of frustrated with the fact that I've gotten sick multiple times in the last two months. It's throwing off my routine!
When it comes to food, the detours from our plan weren't necessarily bad; just different. Instead of the shrimp bowls I had planned last week, we ate spaghetti squash taco boats (yummm!). The butternut squash and spinach lasagna I made was huge, so we ate that for two nights instead of one. And we did go out to dinner one night (last minute decision; I just really wanted a night out). Because of that, you'll probably see some repeat meals on my list for this week.
Here's my meal plan for this week:
Meals and workouts are outlined below! Can't wait to try those twice baked fajita sweet potatoes. Tomorrow I'll do our grocery shopping which I expect to cost around $60 or so. I'm pretty well stocked up on the winter squash after ALDI's sale last week, but still need some produce, dairy, and meat.
WEEKLY MEAL PLAN – 10/30 – 11/5
SUNDAY, 10/30/16
*Workout: Walk
Breakfast: Homemade pancakes
Lunch: Chicken sausage and veggies
Dinner: Leftover spaghetti squash with turkey meatballs (rephotographed it this weekend; can't wait to get the new photos up!)
MONDAY, 10/31/16
*Workout: None
Breakfast: Apple pie breakfast bars (new recipe, coming to you soon!) and yogurt
Lunch: Leftovers or salads
Dinner: Shrimp bowls with parmesan quinoa and garlic kale
TUESDAY, 11/1/16
*Workout: Run 3 miles
Breakfast: Scrambled eggs with either toast or potatoes
Lunch: Leftovers or salads
Dinner: Roasted pork tenderloin, roasted potatoes, roasted broccoli
WEDNESDAY, 11/2/16
*Workout: Gym – walking and weights
Breakfast: Omelet with ham and cheese
Lunch: Leftovers or salads
Dinner: Slow cooker curried butternut squash soup + bread
THURSDAY, 11/3/16
*Workout: Run – 3-4 miles
Breakfast: Cereal and milk with fruit
Lunch: Leftovers or salads
Dinner: Chicken fajita sweet potatoes
FRIDAY, 11/4/16
*Workout: Gym day – walking + weights
Breakfast: Avocado toast with a fried egg and hot sauce
Lunch: Leftovers or salads
Dinner: Apple and sausage stuffed acorn squash
SATURDAY, 11/5/16
*Workout: Run or Gym Class
Breakfast: Apple breakfast bars + yogurt
Lunch: Meeting up with a friend for lunch!
Dinner: Pasta with apple, bacon, garlic, spinach & lemon (I just cook the pasta, then sauté everything else in a pan and toss it with the cooked noodles.)
Snacks for the week:
Nuts
Hardboiled eggs
Yogurt
Clementines
Berries
Bananas
Grapes
Tomatoes
Carrots
Smoothies
Perfectly free dessert bites (#client)
Caramel apples (I can't resist those store-bought ones this time of year, haha!)
SHARE WITH ME: WHAT'S ON YOUR MEAL PLAN FOR THIS WEEK?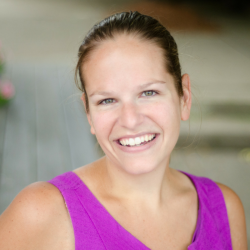 Chrissy Carroll is a Registered Dietitian and USAT Level I Triathlon Coach. She specializes in sharing nutrition and fitness tips, as well as recipes, for runners, triathletes, and active women.Chrissy holds a Bachelor's Degree in Nutrition, a Masters Degree in Public Health, and is also an ACSM Certified Personal Trainer.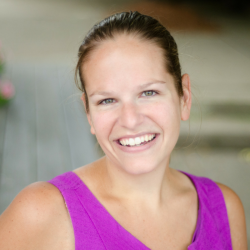 Latest posts by Chrissy Carroll (see all)